COVID-19 (Coronavirus) Health Resources
School leaders are in close contact with the County Department of Health and Human Services to obtain the most current guidance related to the Coronavirus/COVID-19.
Vaccine Information
Public health as opened Covid-19 vaccinations to everyone who lives or works in Marin and are age 5 and older. There is sufficient vaccine capacity for the general public and good availability for appointments.
Marin County COVID-19 Pediatric Vaccination is now available.
Registration and information for a COVID-19 Pediatric Vaccination appointment can be found on the Marin County HHS Vaccine Finder website and the COVID-19 Vaccine for Pediatrics website.
Dates and locations for access to pediatric vaccinations can be found HERE.
Pediatric COVID-19 Panel Discussion & Information
Public Health, Pediatric and Infectious Disease panelists provided information on pediatric vaccinations and answered concerns from caregivers during a series of panel discussions. Recordings of the panel discussions are provided below.
Vaccination Verification Request Forthcoming
Please note KSD will be formally requesting verification of fully vaccinated 5-11 years olds beginning December 6, 2021.
---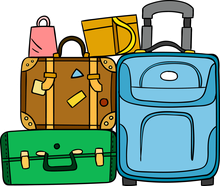 Traveling for the holidays?
Here is the current travel guidance:
Unvaccinated TK-12 students who travel out of state or the U.S. may return to school under modified quarantine
TK-12 students should test on Day 5 after returning home and can stay in school as long as they remain symptom free and the Day 5 test is negative
Students should refrain from socializing outside of school and participating in club sports or extracurricular activities outside of school or home until they receive a negative test result
Families returning from international travel will need to test negative before returning to the U.S.
Safely Celebrate this Holiday Season
Testing Information
COVID-19 Resources
COVID-19 local case rates, trends, demographics, and resources: Marin Recovers and Novel Coronavirus (COVID-19) Surveillance Update
---
Marin Public Health New School Status Dashboard
An updated schools dashboard was unveiled on September 3, and differentiates between schools that have fully reopened to in-person instruction, schools that are closed for operation reasons (power outage, etc.), and schools which are closed due to an outbreak.
To help prevent the spread of germs:
Wash your hands often with soap and water for at least 20 seconds, especially after going to the bathroom; before eating; and after blowing your nose, coughing, or sneezing.
If soap and water are not readily available, use an alcohol-based hand sanitizer with at least 60% alcohol. Always wash hands with soap and water if hands are visibly dirty.
Avoid close contact with people who are sick.
Avoid touching your eyes, nose, and mouth.
Stay home when you are sick.
Cover your cough or sneeze with a tissue, then throw the tissue in the trash.
Clean and disinfect frequently touched objects and surfaces using a regular household cleaning spray or wipe.
Follow CDC's recommendations for using a face mask.
Talking to Your Children about COVID-19