District Newsletter
October 4th, 2018
Don't Miss These Announcements
Para español haga clic aquí / Click here for a Language Translation of Newsletter
El boletín se convierten utilizando Google Translate. Entendemos que esto no es una traducción perfecta, sin embargo, esperamos que sea útil para las familias de que hablan español. Si tiene alguna pregunta sobre la información, póngase en contacto con nosotros.
This translation is provided by Google Translate and opens in Spanish, but can be used for other languages. We understand that Google Translate is not a perfect translation. Please contact us if you have any questions.
KSPTA Grant Applications Due Soon
KSPTA Grant Application - due October 9, 2018 at 4 p.m.
Offering $20,000.00 total for the 2018-2019 school year to fund innovative educational ideas.
To find out more, please click here.
International Walk & Roll to School Day – October 10, 2018
Bacich Safe Routes to School will provide coffee (for adults) and muffins in the quad.
Kent walkers, bikers, skateboarders, and scooter riders will get a small prize and enter a raffle to win a backpack!
Visit the Safe Routes to School page for your neighborhood or "park and walk" route.
kik Speaker Series – find out more at kikschools.org
Don't miss the first speaker, David Riedel - Owner, Riedel Research Group, U.S.-China Relations: Past, Present, and Future on October 18, 2018, from 7-9 p.m.
Upcoming Events
Friday, October 5, 2018
Monday, October 8, 2018
Tuesday, October 9, 2018
Wednesday, October 10, 2018
kik Board meeting, 7:30-9 p.m., District Office
Save the Date
Tuesday, October 16, 2018: Kent Picture Make-Up Day
Thursday, October 18, 2018: kik Speaker Series, David Riedel, "US-China Relations: Past, Present, and Future," 7-9 p.m., tickets
Wednesday, October 24, 2018: 5th/6th Principal Chat, 8:45-9:45 a.m.
Thursday, October 25, 2018:

7th/8th Principal Chat, 8:45-9:45 a.m.
KSPTA Parent Ed, 7-8:30 p.m., information

Thursday, November 1, 2018: Technology Parent Ed Night, 6-7 p.m., Bacich Library
District News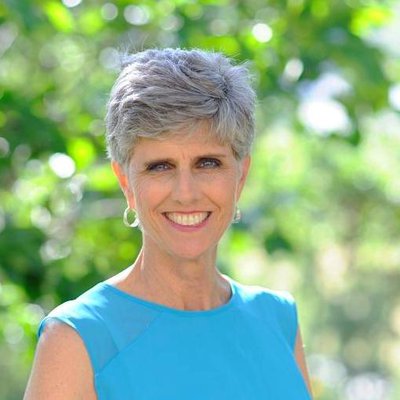 Dear Families and Staff,
This week I was fortunate enough to attend a presentation by one of the founders of Sandy Hook Promise, a non-partisan national nonprofit formed and led by several family members whose loved ones were killed at Sandy Hook Elementary School almost six years ago. The sole purpose of Sandy Hook Promise is to prevent gun violence before it happens.
Their "Know the Signs" programs and practices teach youth and adults to recognize signs and signals of individuals who may be at risk of hurting themselves or others and to intervene to get them help. Over 70% of people who hurt themselves or others tell someone of their plans or give some type of warning or indication. These foreshadowings often show up on social media where their peers see them but are reluctant to tell an adult about them. One reason kids don't tell their parents about another kid's violent plans is because they fear their parents will take their phone away if they know they're on social media that they're not supposed to be. Much like the pass you'll no doubt give your kids if they call you from a party and have no sober way home, this situation warrants a conversation about the relative importance of a life versus a temporary consequence.
"Know the Signs" practices have been successful in stopping violence and helping youth receive mental health and wellness assistance. We are exploring the implementation of them in our schools and I hope you will take the time to learn more at here.
School Board
Next Meeting: October 9, 2018 at 5 p.m. in the District Office.
The Agenda will be posted by 5 p.m. the Friday before the meeting.
New Website
Bacich News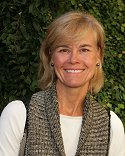 Dear Parents,
I want to take this week's Parent Bulletin to point out a few important safety features on our campus and celebrate our families and students for adjusting to the changes on our campus due to the construction project.
First, thank you to our school families who encourage their children to walk, bicycle, and scooter to and from school. This has made a significant difference in the amount of vehicle traffic that we have experienced this year at Bacich. Car line activity passing through the Sir Francis Drake parking lot has been reduced significantly.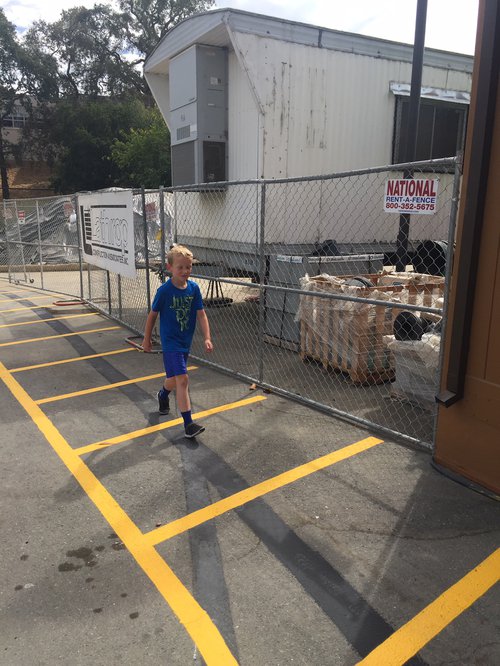 The area with increased activity is the crosswalk that extends from the Marin Enrichment building to the Bacich campus. This has become a very busy place of travel. We appreciate everyone who travels slowly and cautiously through this part of campus. To help reduce the traffic flow in this location, we will soon be opening a second crosswalk that will run from the bike path on the south east side of campus, past the construction gate (which will be closed), and onto our campus at the Community Center.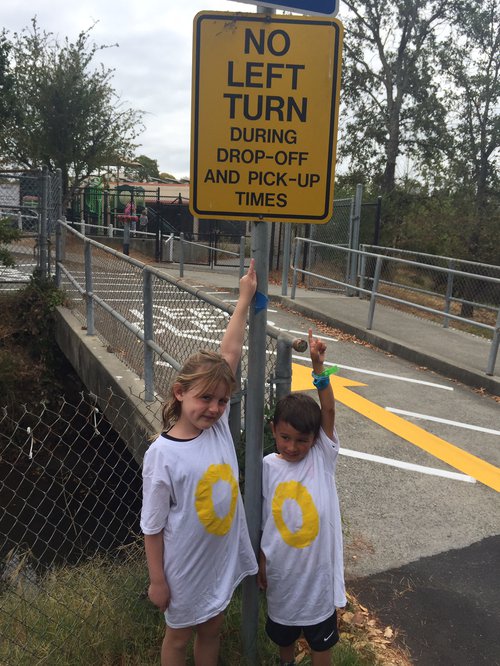 Another area that requires additional attention from our school families is the entrance to the kindergarten parking lot located off McAllister Avenue. Please note that traveling from Sir Francis Drake, automobiles may not make a left turn into the kindergarten lot. There is a yellow sign reminding our families of this safety feature while entering our campus.
Beginning this week, walking access to the school office and nearby classrooms from the Sir Francis Drake parking lot will be limited; the thoroughfare along Rooms 1 – 3 will be closed due to construction in that location. Access to campus will be through the Community Center gate. (For additional information on school construction, please visit the Q and A page on the Bacich website.)
Please remember that anyone visiting our campus to volunteer in classrooms or work in the library or art room, must sign in at the office and get a visitor badge.
We must all work together to keep our school safe for our children. Thank you for your support.
Thank you
Thank you,
Sally Peck
Bacich Principal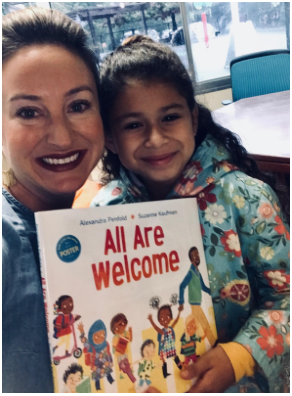 Dear Parents,
I am very excited to announce that this month each classroom in our school will read the children's book, All Are Welcome, by Alexandra Penfold. This is a wonderful book that celebrates inclusiveness and diversity; and reiterates the message to our kids and families that everyone is welcome in our school, in their classes, and the greater community.
I chose this book specifically because I feel that it is important to start out the year with the understanding that we are a school that is committed to the inclusion of all people. We value and respect our varied cultural and socioeconomic backgrounds, family structures, and personal attributes. We are a mosaic that is made all the more beautiful by our differences.
One of my favorite pages from this book reads: "We are part of a community. Our strength is our diversity. A shelter from adversity. All are welcome here."
I encourage you to ask your child about this story and continue the conversation at home.
Bacich Broadcast: Recycling Rap
Bacich Announcements
Halloween Parade: October 31, 10:45–11:45 a.m.
We request that our students not bring or wear scary masks of any kind to school on Halloween, and we ask that they not bring any weaponry to school to accompany their costumes on this day.
Parents and younger siblings are also asked not to wear masks on our campus during our Halloween celebrations.
The annual parade will include all grade levels and all classrooms. The students will gather on the field at 10:40 a.m. and exit our campus to parade through the McAllister Avenue neighborhood.
Mark Your Calendars
Thursday, November 1, 2018: Technology Parent Information Night, Bacich Library, 6–7 p.m.
Bacich Site Council
Next Meeting: November 1, 2018, 3-4 p.m., Bacich Library. All parents are welcome to attend.
Bacich Resources
Please visit our Bacich Families page for information such as the Bell Schedule, Parent Handbook, and other important resources and forms.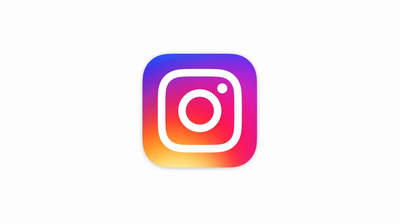 Follow Bacich on Instagram
Bacich Construction
We have received questions about the lack of activity on our building pad at Bacich in recent weeks. Design specifications regarding the building slab needed clarification and caused the delay. We are back underway now and anticipate no change to our move-in date next summer.
Kent News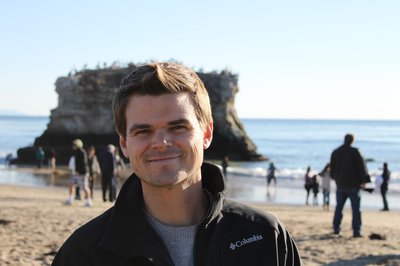 Greetings Kent Community,
This past week we worked to empower Kent students to take action in improving their school, their community, and their world through a variety of Be the Change Week activities. During Be the Change Week, we examined individual journeys of students, staff, and community members, while building empathy for and understanding of diverse life experiences.
On Monday, eighth grade student leaders facilitated a full-school assembly rich with stories, songs, and poetry. Select students and staff members shared personal and professional journeys that helped shape their worldview, and perspective, as well as their identity.
During advisory on Tuesday and a special advisory session on Thursday, each Kent Falcon reflected on a past or present personal journey of growth, and how that journey has shaped their own identity and view of the world. On Wednesday, all eighth graders worked with their advisories for a full day, intense experience of self-reflection, and community building. During opportunities class on Wednesday, fifth through seventh graders heard from community speakers sharing diverse stories of personal, professional, and physical journeys.
We hope that students concluded this week with a stronger sense of self, a broader world perspective, and an understanding of the power and positive influence they hold. We will revisit this theme of "journey" throughout this year through a variety of activities both inside and outside of the classroom, including our Whole School Read of Alan Gratz' book, Refugee.
I'm proud to be a part of a school community that emphasizes the social and emotional health of our children, and the intentional development of contributive citizens and positive change agents.
Be the change you wish to see in the world, Falcons!
Grant Althouse
Kent Principal
Be The Change Week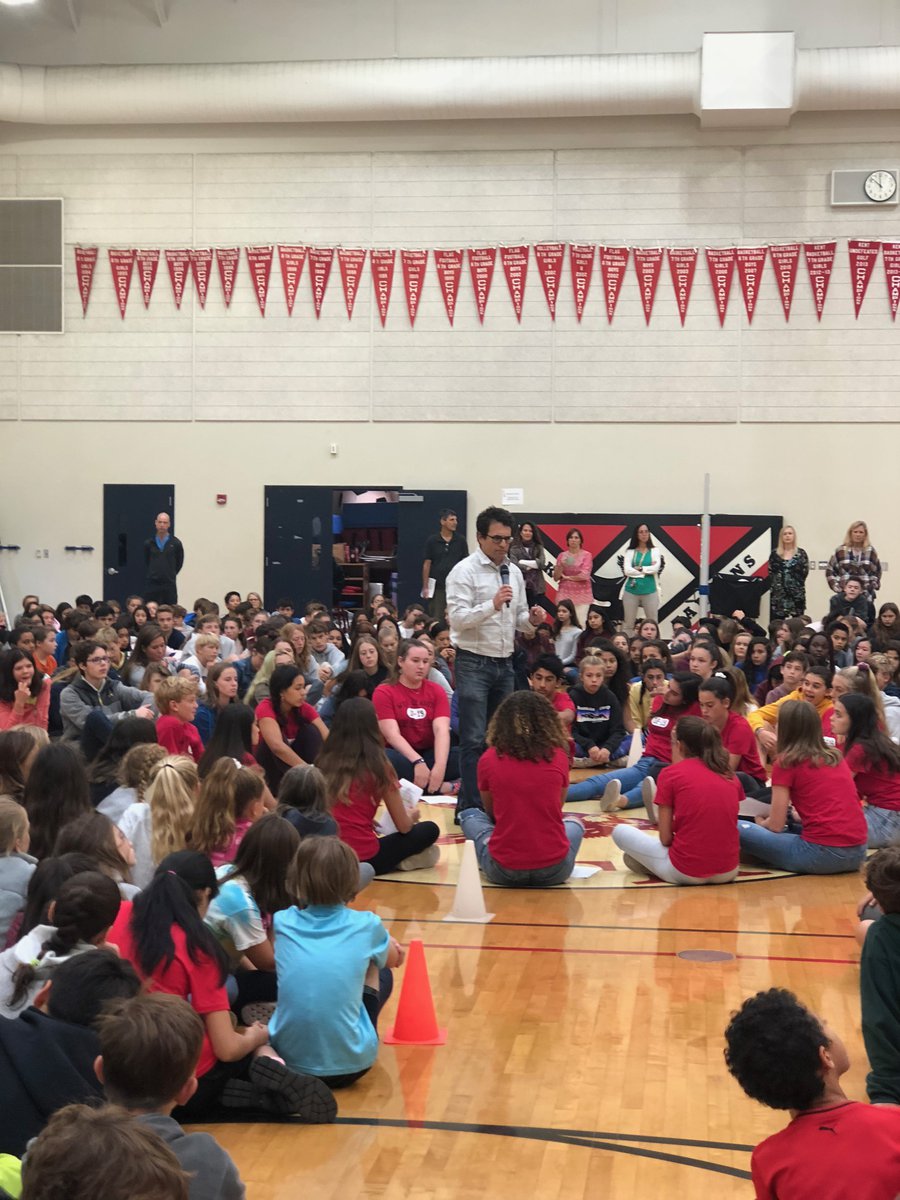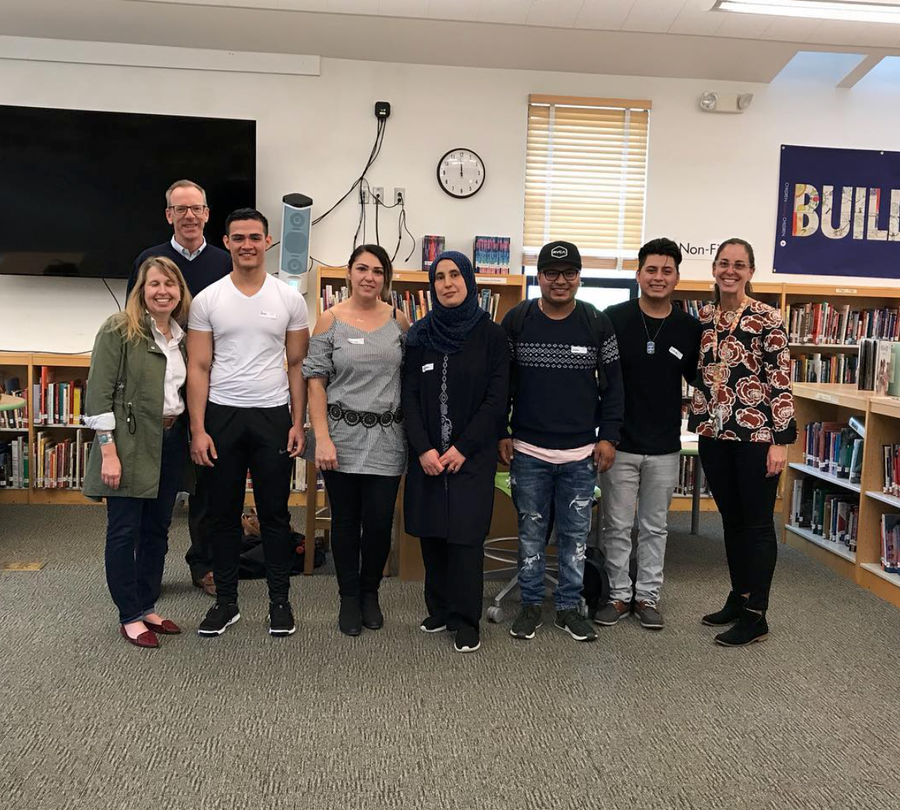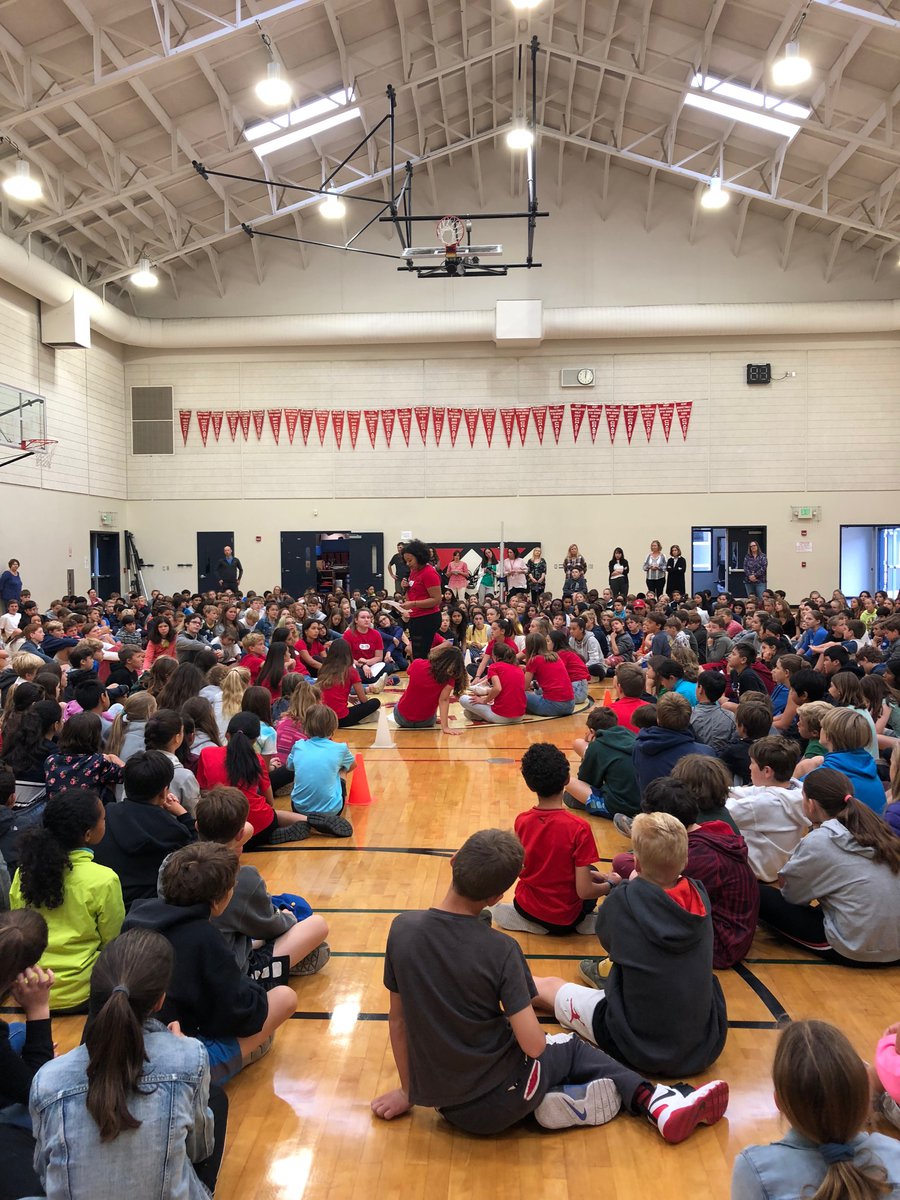 Be the Change Week activities: Assembly (far left and right photos) and College of Marin students (middle photo) visited the Kent Library to talk with students.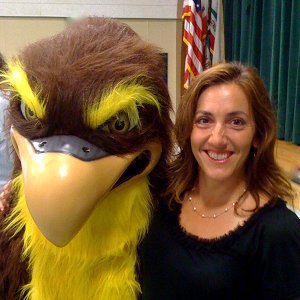 Dear Families,
We are excited to be partnering once again with Good Eggs online grocery to raise money for a Kent Middle School project. This year, our fundraising efforts will be directed toward our One-Book-One-School initiative. If you haven't already heard, we are bringing author Alan Gratz to Kent Middle School this spring. In advance of his visit, our entire school will read his novel, Refugee. In it, Gratz weaves the stories of three different main characters and time periods, and "all three young people will go on harrowing journeys in search of refuge." Our Be the Change week, which begins on Monday, will introduce the theme of journey and that will remain our focus this year in our social and emotional learning curriculum.

Our Good Eggs fundraiser began October 1st and ends November 30th. If you haven't used Good Eggs before, I encourage you to check it out and use the new customer discount. If we get 20 new customers to join, Kent will receive a $500 fundraising bonus. Our school's code is FALCONS2018.
As always, we remain extremely grateful for our community's support of our school.
Kent Counselors' Corner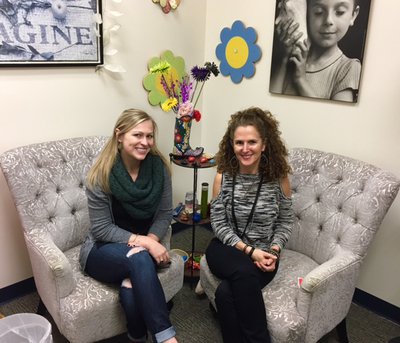 Hello and welcome to the Counselors' Corner! The school year had a good and busy start! Middle school is definitely a time that is ripe with opportunities to explore and talk about socially and emotionally related topics!
General Info: A counselor's role is to assist in clearing the way for each student to have a happy and educationally successful year. Sometimes issues with work habits, friends, behavior, stress, difficulty managing schoolwork, busy schedules, or events taking place outside of school surface. We encourage you to let us know if there are any major changes and challenges in your family life (such as illness or divorce) so that we can be alerted and, hopefully, more sensitive to your child's needs during a difficult time. Please feel free to contact us if you have any worries about your child. Also – we want to urge you to contact us if your child feels he/she is being bullied. We have a very unique and effective way of dealing with bullying that really has turned students' lives around. Please do not wait too long before contacting us, as we are interested in helping to alleviate any undue suffering. We are very happy to try to help so our students feel safe and supported here at Kent Middle School. (See below for more information about Solution Teams.)
Meeting with individual students and their parents is, of course, a big part of a counselor's job. We encourage students to take the initiative to sign-up to see us using the counseling box in the main office, as well as outside the Counseling offices. We are also very fortunate to have our fantastic counselor interns, Laura Bolles and Suzanna Brown this year. Laura and Suzanna are here to help us provide consistent and ongoing school-based counseling support for our Kent students.
Meetings: We encourage you to contact your child's teacher directly, if there is a concern or question in a specific class. If you feel there is a need to meet with all of your student's teachers, feel free to email either Heidi or Corey and we will facilitate putting a meeting on the calendar. These "all-call" meetings are held at 8:00 a.m. in one of our conference rooms. We also meet with the entire school staff by grade level at Guidance meetings, which take place twice per month after school on Wednesdays. Guidance meetings give school staff an opportunity to discuss students about whom we may have concerns or questions. We may also be contacting you to come meet with your child's team to put together a plan to better support their academic success.
Advisory: Advisory is a time for your child and his/her teacher and classmates to talk about socially-emotionally related topics relevant to their grade level. Feel free to ask your child about these discussions. The themes are organized accordingly:
5th Grade: Who Am I and How Do I Organize My Life?
6th Grade: Leaving the Nest - How Do I Advocate for Myself and Others?
7th Grade: My Social Circles, My Community
8th Grade: Building My Future
Bullying and Solution Teams
As most of you know, we have a special protocol for how we deal with bullying at Kent – the Solution Team Approach. For more information, please check out our new Kent Middle School School Counselor website here.
Please do inform us if your child is being bullied, even if you do not think a Solution Team is the right fit for your child's situation - as we would like to assist in making sure that all students feel safe and supported, while at school.
Upcoming Events:
Teens in Transition Parent Information Letter to be mailed: Week of October 1st
Teens in Transition Parent Information Night: Thursday, November 1, 2018 at 6:30 p.m. in the Kent Library
Teens in Transition for 8th graders: November 16, 2018 at Kent, November 19-20, 2018 at Branson.
Heidi Longo, Counselor, at Kent Monday-Thursday, hlongo@kentfieldschools.org, tel: 415-482-9851
Corey Shaw, Counselor, at Kent Monday-Friday, cshaw@kentfieldschools.org, tel: 415-482-9852
Laura Bolles, Counselor Intern, at Kent Tuesday, Thursday and Friday, lbolles@kentfieldschools.org
Suzanna Brown, Counselor Intern, at Kent Tuesday and Wednesday, sdbrown@kentfieldschools.org

Kent Counseling Website
Kent Announcements
Important Notice for Parents Dropping Off Students in Surrounding Campus Streets
If you are choosing to drop your child off in neighborhoods surrounding Kent Middle School, please ensure that your child exits the vehicle on the right hand side and follows all traffic laws like crossing streets in crosswalks. As the driver, please ensure that you are not blocking private driveways and that you follow relevant traffic laws when you re enter the flow of traffic. Thank you for your attention to student safety in the neighborhoods around our school.
Intake Conferences – Friday, October 5, 2018
Please remember that parking is limited on campus and plan accordingly. You may reference this Safe Routes to School Kent Map for parking and park and walk locations.
Kent Events – Mark Your Calendars
Wednesday, October 24, 2018, 8:45-9:45 a.m., 5th/6th grade Principal Chat in the Kent Library
Thursday, October 25, 2018, 8:45-9:45 a.m., 7th/8th grade Principal Chat in the Kent Library
Thursday, November 15, 2018 6:30- 8:00 p.m., 8th grade transition to high school meeting with Parents and 8th grade students in the Kent library
Kent Site Council
Next Meeting: November 6, 2018, 3:30-4:30 p.m., Main Office Conference Room
All Kent parents are welcome to attend Site Council meetings. Please visit our Site Council page for meeting dates, agendas, and minutes.
Kent Library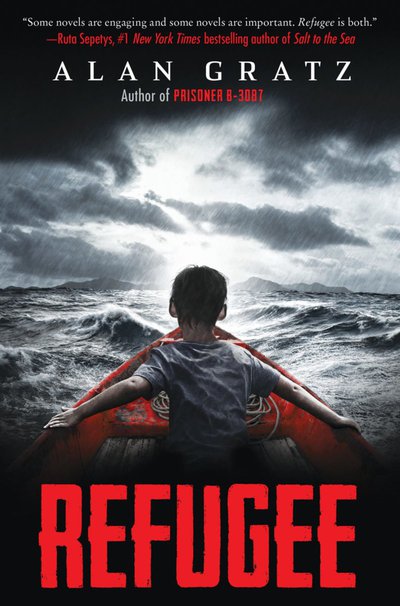 All School Read Ahead!
Click here for more information about this amazing story, and get your copy today!
Kent Athletics
Kent Resources & Forms
Safe Routes to School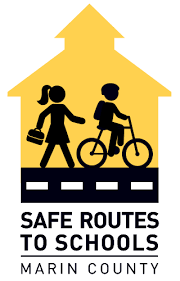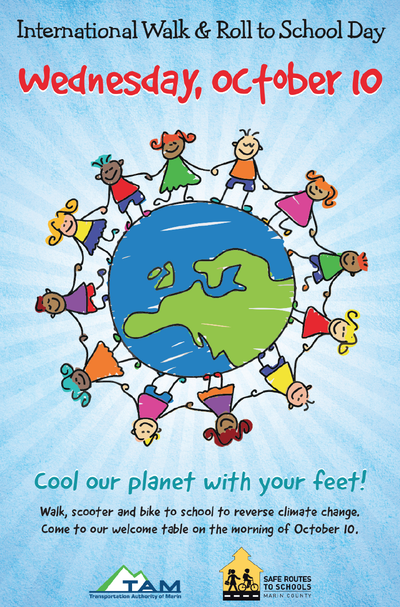 International Walk & Roll to School – Wednesday, October 10, 2018
The Kentfield School District encourages all families to actively participate in our nationally-recognized KSD Safe Routes to School Program, a neighborhood-focused initiative to advocate green travel alternatives, and address traffic safety at our schools.
A team of Neighborhood Parent Captains provide suggested safe route maps and carpooling options all customized by neighborhood. We also advocate for traffic safety concerns on behalf of the families in our district's neighborhoods.
kik News
Any contribution at any level makes an impact on our schools.
Help us reach 100% participation for our schools.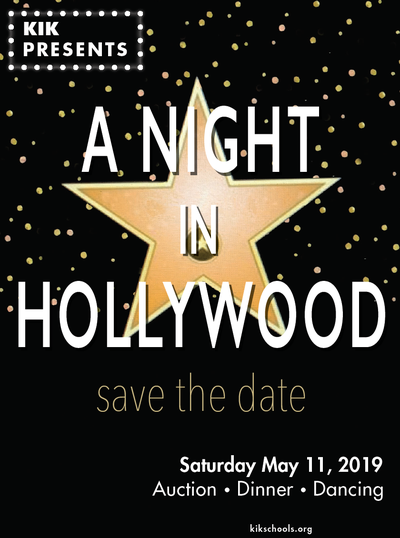 Save the Date! kik Auction | Dinner | Dancing
May 11, 2019
KSPTA News
Your KSPTA Needs You!
October is when we run our membership drive, so if you haven't renewed for 2018-2019, make sure you head on over to our store, to renew today. And as a special bonus for families, if you renew with two or more memberships (say one for every adult in your house), we will give you a $5.00 Jamba Juice gift card. Isn't that nice of us?
KSPTA Events
Please join us for the following KSPTA-sponsored events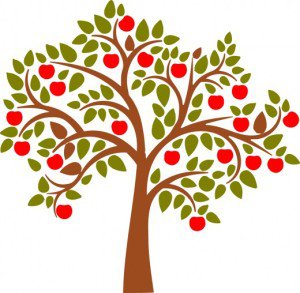 KSPTA Grant Program Now Accepting Applications
KSPTA is pleased to announce the 10th year of the KSPTA Grant Program! KSPTA Grants provide specific funding to enhance and enrich the educational experience of Bacich & Kent students.
What does the Grant Program fund?
This year, KSPTA has budgeted $20,000 total to fund innovative educational ideas such as:
Instructional tools (manipulatives, books, STEAM equipment, software licenses)
Special projects that support curriculum
Publications (magazines, subscriptions – online and hard copies)
Leadership & professional development seminars/classes for teachers
Special assembly presentations/workshops for students
Information about past awards may be found HERE
Who May Apply?
Any KSPTA member: teachers, staff, administrators, parents, or students (along with a parent). If a Grant proposal is submitted on behalf of an entire grade level, every teacher in that grade must be a KSPTA member. To become a KSPTA member, please visit the KSPTA Online Store.
The grant application deadline is Tuesday, October 9, 2018, 4:00 p.m.

Raising a Child with Anxiety: What Parents Need to Know
October 25, 2018, 7-8:30 p.m.

A special offer from Good Eggs
A special offer from Good Eggs: The first five families to sign up this week receive a free flower bouquet. Click here for details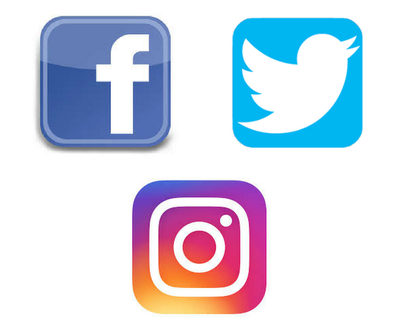 Community News
These programs are not sponsored by the Kentfield School District. Distributing flyers and information is a community service and does not imply endorsement.

Join Marin County's Art and Culture Master Planning Process!
Mark your calendars for the District 2 Community Arts Planning Forum with Supervisor Katie Rice on Thursday, Oct 11, 2018.
The Marin County Department of Cultural Services, in partnership with the Marin Cultural Association, the Marin Coalition for the Arts, and arts leaders from all over the County, is developing an arts and culture master plan for Marin. The plan is intended to strengthen existing arts, cultural and creative resources for residents, artist and organizations and define a roadmap for the creative future of Marin.
The planning team needs to hear what your vision is for Marin's creative future – for you, your family, and your community.
Saturday, October 11, 6-7:30 p.m.
Marin Art & Garden Center, Livermore Pavilion, 30 Sir Frances Drake Blvd., Ross
If you can't make the meeting, please consider attending one of the other meetings held throughout the County or share your thoughts by completing the Marin Arts Culture Action! Community Survey.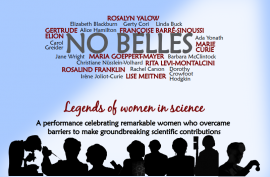 Theatre: No Belles
October 12, 2018 (Dominican University, Angelico Hall) and Saturday, October 13th(Mills College)
The Portland Theatre Company is presenting the play No Belles, a play that focuses on the lives of women scientists who won Nobel Prizes, and some who did not. The Women Chemists Committee have arranged for this production to be shown in the Bay Area to benefit and inspire young women STEM students, in particular, but also to be accessible to all students aspiring to become a scientist.
Following the play will be a networking event that allows students to meet Bay Area scientists to learn about their careers.
There are three ways to register – but please refer to the flyer for specific instructions.
Email office@calacs.org
Phone 510-351-9922
Eventbrite at www.calacs.org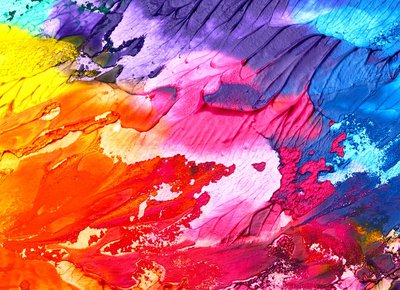 Fun and Free Art Classes for Parents
Join us, and invite a friend for one or perhaps all three Saturdays, October 13, 20, and 27, 2018.
Join Bacich art teacher Barbara Libby-Steinmann and Kent parent and artist Anna Rochester, as they guide you through three different hands on activities: Coffee Stain Painting, Wrangle the Wires Sculpture, and Veggie Patterned Tea-Towels.
Engage in art lessons that you can do with your kids in your own home. Find ways to support your kids exploring different materials to express themselves in the arts. And best of all, it is fun and free!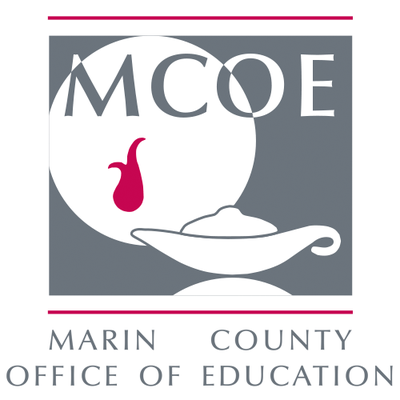 Vaping Epidemic Parent Education Workshop
October 18, 2018, 6:30-7:30 p.m., Marin County Office of Education, 1111 Las Galinas Blvd, San Rafael
In September, the U.S. Food and Drug Administration announced that vaping among teens has reached "epidemic proportions." Locally, the California Healthy Kids Survey results show that vaping use among Marin teens more than doubled in the past two years. This alarming data is a call to action for parents, public health officials, educators, and concerned community members.
The Marin County Office of Education, Marin County Health and Human Services, and the San Francisco Marin Medical Society are hosting Vaping Epidemic – A Parent and Community Education Workshop at 6:30 p.m. on October 18th. This workshop will provide information about e-cigarettes and vaping, risks associated with use, and prevention strategies.
Panelists include:
Dr. Matt Willis, Marin County Public Health Officer
Dr. John Maa, Chief of Surgery at Marin General Hospital and President of the San Francisco Marin Medical Society
Jon Hirsch, Redwood High School Teacher and Redwood Night Live Advisor
Jasmine Gerraty, Bay Area Community Resources Youth Tobacco Prevention Coordinator
Marin Youth Peer Educators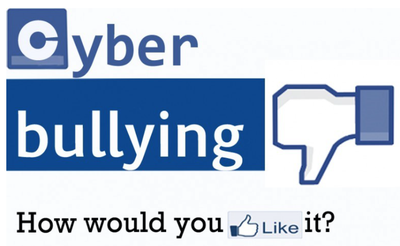 Preventing and Combating Cyberbullying Workshop at Corte Madera Library
Wednesday, October 24, 7- 8:30 p.m.
In this participatory workshop, parents, caregivers, educators, and students in middle school or older, will learn about the types of cyberbullying as well as the academic and social impacts of this behavior. Participants will learn strategies to address and prevent cyberbullying.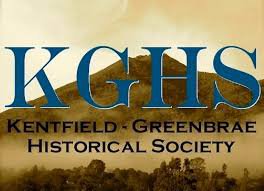 Then and Now" Presentation of Kentfield and Greenbrae & Tour of Kent Middle School
Thursday, October 25, 2018 6-8 p.m., Kent MP Room
On behalf of the Kentfield-Greenbrae Historical Society, please join us for our annual Members Meeting.
6:00 p.m. Tour of the new Kent Middle School recently completed Measure D construction projects with Superintendent Liz Schott and new Kent Principal Grant Althouse
7:00 p.m. Meeting and Slide Presentation, "The Heart of Marin: Then and Now 2.0," by Historians *Dewey Livingston and Richard Torney
The enthusiasm generated at the Community Heritage and History Day for our local history has encouraged us to bring back the Dewey and Richard Show for our fall member's meeting. These two local historians have been instrumental in preserving and recording the history of Kentfield and Greenbrae. They will narrate a revised slide presentation of the Heart of Marin. Dewey Livingston is the author of our book "In the Heart of Marin: A History of Kentfield and Greenbrae", published in 2014 at the time of the Kent Centennial.