District Newsletter
October 18th, 2018
Don't Miss These Announcements
Para español haga clic aquí / Click here for a Language Translation of Newsletter
El boletín se convierten utilizando Google Translate. Entendemos que esto no es una traducción perfecta, sin embargo, esperamos que sea útil para las familias de que hablan español. Si tiene alguna pregunta sobre la información, póngase en contacto con nosotros.
This translation is provided by Google Translate and opens in Spanish, but can be used for other languages. We understand that Google Translate is not a perfect translation. Please contact us if you have any questions.
Kent Families – Don't miss next week's Kent Principal Chats
Wednesday, October 24, 2018 5th/6th Principal Chat, 8:45-9:45 a.m., Kent Library
Thursday, October 25, 2018: 7th/8th Principal Chat, 8:45-9:45 a.m., Kent Library
8th Grade Parents - Save the Date
Thursday, November 1, 2018: 8th Grade Teens in Transition Parent Information Night, 6:30 p.m., Kent Library
Upcoming Events
Wednesday, October 24, 2018:
5th/6th Principal Chat, 8:45-9:45 a.m., Kent Library
Thursday, October 25, 2018:
7th/8th Principal Chat, 8:45-9:45 a.m., Kent Library
KSPTA Parent Ed, Raising a Child with Anxiety: What Parents Need to Know, 7-8:30 p.m., information, Free event
Save the Date
Wednesday, October 31, 2018: Bacich Halloween Parade, 10:45-11:45 a.m.
Thursday, November 1, 2018:

8th Grade Teens in Transition Parent Information Night, 6:30 p.m., Kent Library

Monday, November 5, 2018:
Tuesday, November 6, 2018
Corrections: In last week's newsletter, 10/11/2018, we incorrectly listed an event. The Bacich Technology Parent Education Night, 6-7 p.m. listed on November 1st is actually scheduled for February 2019.
District News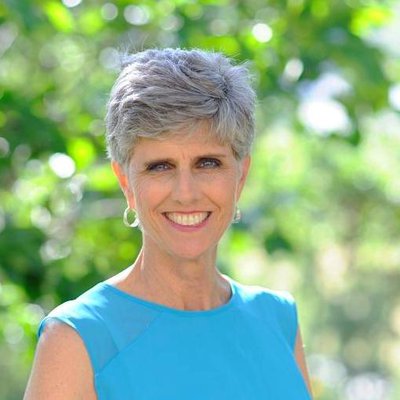 Dear Families and Staff,
About ten years ago, I attended a parent education event here at Kent School. At that time, I was the Superintendent of Sebastopol Union School District and a parent asked me if I knew anything about a film called Race to Nowhere. In the course of my research on the film, which was about student stress, anxiety and suicide in affluent areas of the country, I found that it was being screened in the Kentfield School District, so I drove down after work. I remember being so impressed by the KSPTA and its parent education focus, and I remain so today. I have had the pleasure of attending numerous educational evenings - and mornings - dealing with a range of topics.
This tradition of excellence continues next week, when the KSPTA offers a free Parent Education event, "Raising a Child with Anxiety: What Parents Need to Know." In this presentation the speakers will discuss both the research and practical aspects of parenting a child with anxiety. Attendees will learn the difference between normal anxiety and clinical anxiety, common symptoms of anxiety, some tools on supporting children with anxiety, and signs to know when to seek professional help. With anxiety disorders among the most common mental health concerns affecting teenagers and children, this event will be sure to provide useful information to our community's parents. This free event is in the Kent Library, October 25th, at 7 p.m., and you can click here to register.
School Board
Next Meeting: November 13, 2018 at 5 p.m. in the District Office.
The Agenda will be posted by 5 p.m. the Friday before the meeting.
Bacich News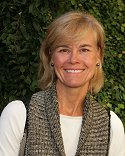 Dear Parents,
There are many important volunteer positions that Bacich parents fill each day on our campus. Parent volunteer power helps our school function smoothly and efficiently. While every volunteer makes a difference, it is our carline and crosswalk positions that have taken on greater importance this year due to the construction project. With construction has come minimal parking and more students and families walking and biking to and from school.
It is the carline volunteer's duty to see that our students get in and out of their cars safely each day. It is the crosswalk monitor's job to see that the students and their families navigate safely across the busy parking lot.
Using carline or walking or biking to school means that parents do not need to find a coveted parking spot to drop off their child, nor do they have to navigate the hustle and bustle on campus at the book ends of the school day. Parent volunteers at car line and at the crosswalk help make this process easier and safer for everyone.
We ask all parents, who use carline and the crosswalk, to follow these Safety Tips and Carline Guidelines when driving on the Bacich Campus:
Adhere to the no left turn sign into the McAllister parking lot at drop off and pick up.
Keep your placard visible for volunteers to see.
Drive slowly and carefully.
Allow volunteers to unload your children. Do not drop them off and make a U turn.
Be attentive. Children are often not paying careful attention.
Do not text or talk on your phone.
Allow for extra travel time.
Be a good role model for the children and say "thank you" to our wonderful volunteers.
Read Bacich Carline Procedures in the link below this letter.
When parents and guardians do not follow our Safety Tips and Carline Guidelines, they put everyone's children at risk. An accident, where a student is injured or worse, is a scenario that none of us want to imagine. It is therefore of the utmost importance that we all follow the same rules.
Thank you for your cooperation in the interest of our students. We appreciate each and every one of you!
Thank you,
Sally Peck
Bacich Principal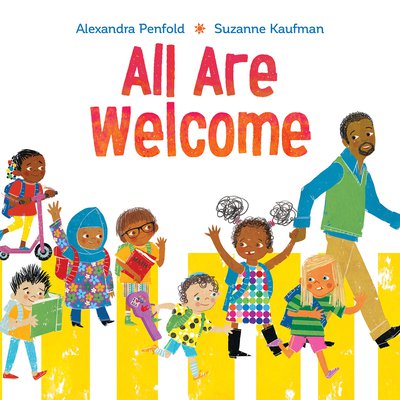 Bacich All School Book Read for October
This month each classroom at Bacich will read the children's book, All Are Welcome, by Alexandra Penfold. This is a wonderful book that celebrates inclusiveness and diversity; and reiterates the message to our kids and families that everyone is welcome in our school, in their classes, and the greater community.
We encourage you to ask your child about this story and continue the conversation at home.
Bacich Announcements
The Bacich Bear Broadcast is shown to all Bacich students on Friday mornings to share important information and announcements. This Friday's Bacich Broadcast reviews activities and spaces available to students during lunch, and some tips to enjoy time in the Bacich Garden.
Halloween Parade: October 31, 10:45–11:45 a.m.
We request that our students not bring or wear scary masks of any kind to school on Halloween, and we ask that they not bring any weaponry to school to accompany their costumes on this day.
Parents and younger siblings are also asked not to wear masks on our campus during our Halloween celebrations.
The annual parade will include all grade levels and all classrooms. The students will gather on the field at 10:40 a.m. and exit our campus to parade through the McAllister Avenue neighborhood.
Bacich Site Council
Next Meeting: November 1, 2018, 3-4 p.m., Bacich Library. All parents are welcome to attend.
Bacich Resources
Please visit our Bacich Families page for information such as the Bell Schedule, Parent Handbook, and other important resources and forms.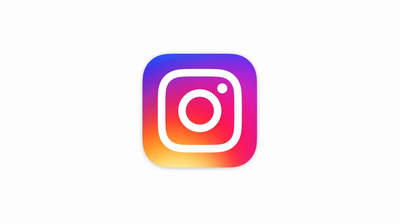 Follow Bacich on Instagram
Bacich Construction
Crosswalk and Access Updates:
We have opened a second crosswalk that runs from the bike path on the southeast side of campus, past the construction gate (which will be closed), and onto our campus at the Community Center.
Bacich Construction Sneak Peek Another area that requires additional attention from our school families is the entrance to the kindergarten parking lot located off McAllister Avenue. Please note that traveling from Sir Francis Drake, automobiles may not make a left turn into the kindergarten lot. There is a yellow sign reminding our families of this safety feature while entering our campus.
Walking access to the school office and nearby classrooms from the Sir Francis Drake parking lot will be limited; the thoroughfare along Rooms 1 – 3 will be closed due to construction in that location. Access to campus will be through the Community Center gate.
Kent News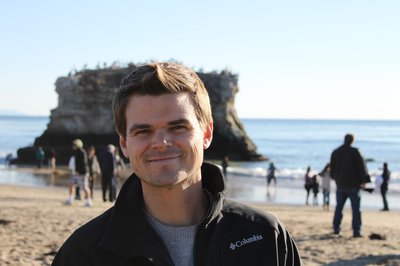 Greetings Kent Community,
This coming week at Kent we encourage all parents to join us for our fall Principal Chats, with fifth/sixth grade parents welcome on the mornings of Wednesday, October 24th and seventh/eighth grade parents on Thursday, October 25th. At our Principal Chats, we will discuss sustaining momentum and maintaining balance during this busy time of year for our middle schoolers. An experienced panel of presenters will speak at this interactive session, including Ms. Walsh, grade level teacher leaders, our school guidance counselors, our school librarian, and myself. We're planning to discuss timely topics impacting your children at school, including self advocacy strategies, responding to teacher feedback, grading practices, fostering a reading life, and much more. We will conclude the morning's presentation with an open question and answer session.
Please join us from 8:45 to 10 a.m. on Wednesday (5th/6th) or Thursday (7th/8th) in the Kent Library. I hope to see you there!
Many students and staff are looking forward to our annual Halloween celebration at Kent the morning of October 31st. If your student is planning to come to school in costume, please make sure your child understands the following expectations for Halloween costumes at school.
Costumes must not interfere with school participation, including P.E. and typical classroom activities,
Students may not wear a mask that covers their face at school,
Costumes may not feature any type of weapon (gun, sword, spear, etc.), silly string, or references to drugs/alcohol, and
Costumes shall be culturally sensitive and not negatively represent any race, religion, or gender.
While excitement is sure to run high on Halloween night, please be sure that your child understands how to navigate your neighborhood in a safe and respectful way. We expect our Kent Falcons to positively represent our school as role models for younger students while celebrating in our communities. We also ask that students stay off of the Kent campus after hours on Halloween. Thank you for your attention to these expectations.
I hope to see many of you on Wednesday and Thursday for our Principal Chats! Have a wonderful weekend, and a productive week ahead.
Grant Althouse
Kent Principal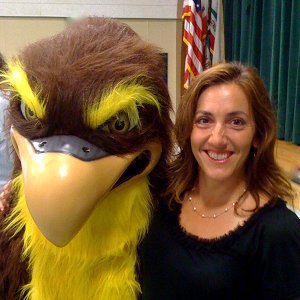 Dear Families,
We are participating in a Good Eggs fundraiser to purchase the book Refugee for our "One Book School" read in December and to bring the author, Alan Gratz, to campus in the spring.
If five new Kent families sign up for Good Eggs by Sunday, October 21st, Kent teachers will be given a free brunch. If 20 new customers join before November 30th, using our code, Kent will receive a $500 fundraising bonus.
As always, we remain extremely grateful for our community's support of our school.
Kindly,
Jenny Walsh
Kent Assistant Principal
Kent Library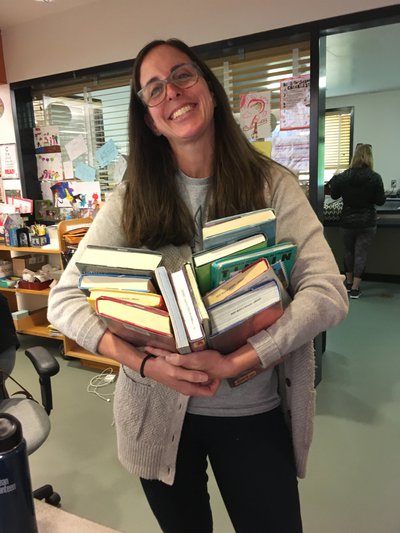 The library has been busy this month with many classes coming in to work on projects and check out books. We have had visits from Sarah from the Corte Madera library to promote our public libraries and the hottest new books, speakers from College of Marin, and many clubs meeting during lunch. We have many new books purchased since the beginning of the year. Our language arts teachers have really infused a new enthusiasm for silent reading and the books have been flying off the shelves. Please remind your child that if they check out something they are not enjoying that they should come in and trade it for something else! I am always available for recommendations!
Here is some of what we have been up to this month.
Book Club: Join us this Friday, October 19th for our first book club of the year with Sarah from the Corte Madera library. We will be discussing the middle grade graphic novel Brave. Everyone is welcome!
Book-a-Ween Pumpkin Contest! This year, our library council will host our first ever book-themed pumpkin decorating contest! Students may bring their entries to the library anytime between now and October 31st. The winning pumpkin decorator will receive a gift card to the Book Passage! The rules are as follows:
1. Your pumpkin must be decorated like a character from a book or related to the plot of a book.
2. You may carve or decorate your pumpkin on the outside.
3. Bring all entries to the library and make a name card with your grade and first and last name.
Día de Los Muertos: Ms. Roubinian will be creating a ofirenda again this year in the library in honor of Day of the Dead. If you would like to bring a photo of a loved one who has passed away and/or an object that reminds you of them, we would love to have you add your items to our altar anytime between now and November 1st. We will celebrate the Day of the Dead during lunch on Thursday, November 1st. We will watch Coco and enjoy some pan de muerto together.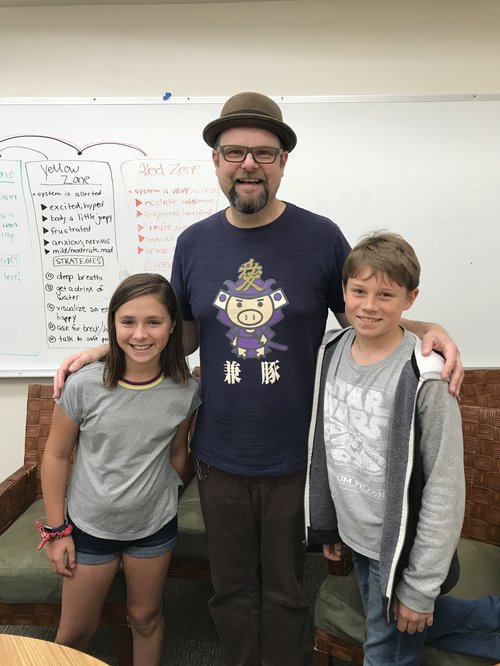 Refugee All-School Read: As I have mentioned before, we will be reading Alan Gratz's Refugee as a whole school this year. If you would like to purchase a book from the Book Passage for your child, you can do so by ordering online or printing out this form and bringing it to the library anytime before November 9th. Last week, Alan Gratz stopped by for a quick visit and interview (thank you, Clare Doornbos for making this happen!) in preparation for his visit on May 13th. He was so engaging and we are in for a huge treat when he spends the day with us. Alan has a new book, Grenade, which will be available at the book fair in December!
Mock Newbery Club: Jennifer Sterling and I will be hosting a Mock Newbery club starting next Thursday, October 25th in Room 7. In this club we will be passing around the hottest book for kids published this year for middle grade readers (ages 8-12), and predicting the book we think will win the coveted Newbery award. If your child is interested, we hope they will join us!
Got Audiobooks? Remember that listening books counts as reading! I encourage you to sign up for Audible, download Overdrive and Libby (available through the Marin County Free Library), or ask me for other audio suggestions. Audiobooks are a great way to enjoy a story as a whole family on a road trip, or for your child to listen to on the way to school or at home. For some children, this is a great "hook" into reading. If you have any questions about how to get this going in your home, stop by the library to ask me!
October Author Spotlight: Jacqueline Woodson
This month, we celebrate the incredible author and poet Jacqueline Woodson, who also happens to be the current national ambassador for young people's literature. Jacqueline has won many awards and has written incredible picture books for younger and older children, novels for middle grade students and young adult titles as well as poetry and an incredible memoir in verse called Brown Girl Dreaming. Her newest book, Harbor Me is geared toward middle grade students and is available for check out in the Kent Library! My favorite book by Ms. Woodson is If You Come Softly, a modern take on a Romeo and Juliet story. Check out one of her books from the library today!
Clubs and Library Activities at Lunch
Monday: Crafts and more
Tuesday: Library council and Dungeon and Dragons
Thursday: Magic the Gathering
Friday: Unplugged Fun and Games
Rebecca Jelen
Kent Librarian
Kent Announcements
Kent Events – Mark Your Calendars
Wednesday, October 24, 2018, 8:45-9:45 a.m., 5th/6th grade Principal Chat in the Kent Library
Thursday, October 25, 2018, 8:45-9:45 a.m., 7th/8th grade Principal Chat in the Kent Library
Teens in Transition Parent Information Night: Thursday, November 1, 2018 at 6:30 p.m. in the Kent Library
Thursday, November 15, 2018 6:30- 8:00 p.m., 8th grade transition to high school meeting with Parents and 8th grade students in the Kent library
Kent Site Council
Next Meeting: November 6, 2018, 3:30-4:30 p.m., Main Office Conference Room
All Kent parents are welcome to attend Site Council meetings. Please visit our Site Council page for meeting dates, agendas, and minutes.
Kent Athletics
Kent Resources & Forms
Safe Routes to School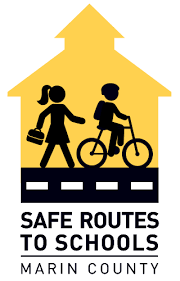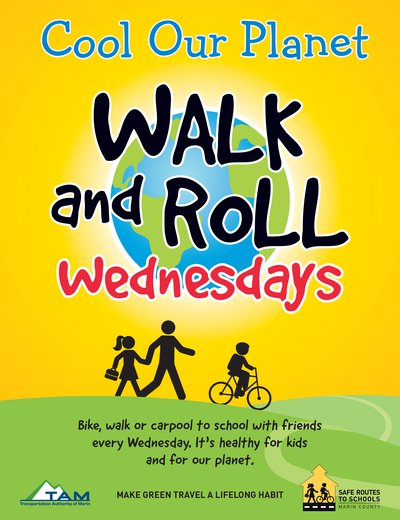 Walk & Roll Wednesdays

Thanks to everyone who participated in International Walk and Roll To School Day on Wednesday, October 10th. Keep up the people-powered transportation throughout the year on Walk and Roll Wednesdays.
The Kentfield School District encourages all families to actively participate in our nationally-recognized KSD Safe Routes to School Program, a neighborhood-focused initiative to advocate green travel alternatives, and address traffic safety at our schools.
A team of Neighborhood Parent Captains provide suggested safe route maps and carpooling options all customized by neighborhood. We also advocate for traffic safety concerns on behalf of the families in our district's neighborhoods.
kik News
Any contribution at any level makes an impact on our schools.
Help us reach 100% participation for our schools.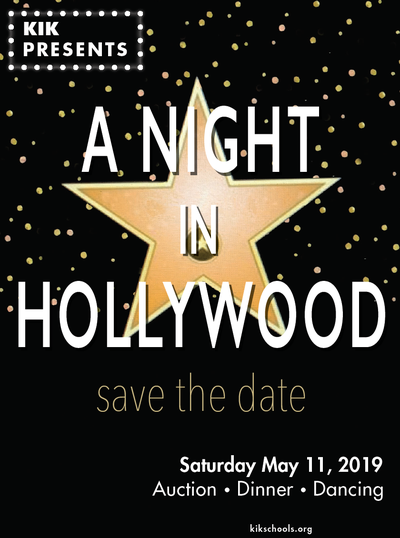 Save the Date! kik Auction | Dinner | Dancing
May 11, 2019
KSPTA News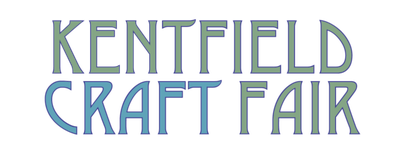 School Board Candidate Forum Hosted by KSPTA
Did you miss the Candidate event for folks who are running for the KSD School Board Seats? Your KSPTA has your covered. Check out a video of the opening and closing statements and read their written answers to five important questions here.
Your KSPTA Needs You!
October is when we run our membership drive, so if you haven't renewed for 2018-2019, make sure you head on over to our store, to renew today. And as a special bonus for families, if you renew with two or more memberships (say one for every adult in your house), we will give you a $5.00 Jamba Juice gift card. Isn't that nice of us?
KSPTA Events
Please join us for the following KSPTA-sponsored events

"Raising a Child with Anxiety: What Parents Need to Know" Workshop
October 25, 2018, 7-8:30 p.m.
In this presentation, the speakers will discuss both the research and practical aspects of parenting a child with anxiety. Attendees will learn the difference between normal anxiety and clinical anxiety, common symptoms of anxiety, some tools on supporting children with anxiety and managing caregiver anxiety, and signs to know when to seek professional help. There will also be an opportunity for audience members to ask questions at the end.

A special offer from Good Eggs
If five new families join the KSPTA fundraiser this week, Good Eggs will host breakfast for all of our teachers. Let our teachers know that they are loved!! Click here for details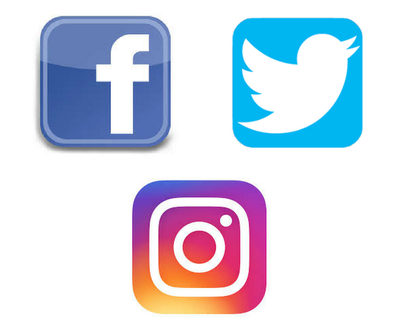 Community News
These programs are not sponsored by the Kentfield School District. Distributing flyers and information is a community service and does not imply endorsement.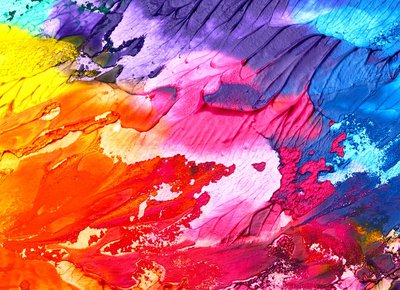 Fun and Free Art Classes for Parents
Join us, and invite a friend for one or perhaps all class: Saturdays, 20, and 27, 2018.
Join Bacich art teacher Barbara Libby-Steinmann and Kent parent and artist Anna Rochester, as they guide you through three different hands on activities: Coffee Stain Painting, Wrangle the Wires Sculpture, and Veggie Patterned Tea-Towels.
Engage in art lessons that you can do with your kids in your own home. Find ways to support your kids exploring different materials to express themselves in the arts. And best of all, it is fun and free!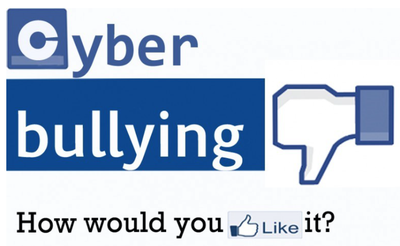 "Preventing and Combating Cyberbullying" Workshop at Corte Madera Library
Wednesday, October 24, 7- 8:30 p.m.
In this participatory workshop, parents, caregivers, educators, and students in middle school or older, will learn about the types of cyberbullying as well as the academic and social impacts of this behavior. Participants will learn strategies to address and prevent cyberbullying.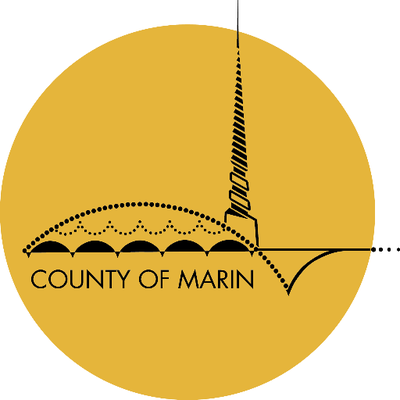 Local Area Flood Project Workshops
Marin County Public Works is holding a Flood Project Workshop dedicated to project elements that may be of most concern to the residents and businesses of Kentfield and other incorporated.
Community Workshop #3 - Kentfield and Unincorporated County
October 25, 2018 6-7:30 p.m. at Ross Town Hall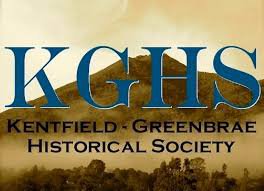 Then and Now" Presentation of Kentfield and Greenbrae & Tour of Kent Middle School
Thursday, October 25, 2018 6-8 p.m., Kent MP Room
On behalf of the Kentfield-Greenbrae Historical Society, please join us for our annual Members Meeting.
6:00 p.m. Tour of the new Kent Middle School recently completed Measure D construction projects with Superintendent Liz Schott and new Kent Principal Grant Althouse
7:00 p.m. Meeting and Slide Presentation, "The Heart of Marin: Then and Now 2.0," by Historians *Dewey Livingston and Richard Torney
The enthusiasm generated at the Community Heritage and History Day for our local history has encouraged us to bring back the Dewey and Richard Show for our fall member's meeting. These two local historians have been instrumental in preserving and recording the history of Kentfield and Greenbrae. They will narrate a revised slide presentation of the Heart of Marin. Dewey Livingston is the author of our book "In the Heart of Marin: A History of Kentfield and Greenbrae", published in 2014 at the time of the Kent Centennial.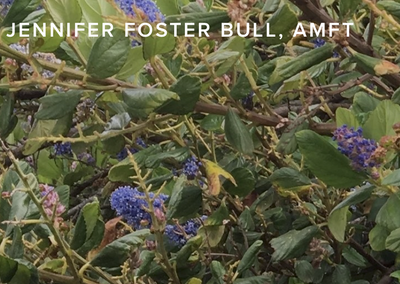 "Encouraging Resilience In Your Kids" Workshop
Saturday, November 3, 1-3 p.m. or Saturday, November 17, 9-11 a.m.
Join Jennifer Bull, AMFT for an informative workshop to learn how to help strengthen your child's internal resources. Choose one of two Saturday sessions.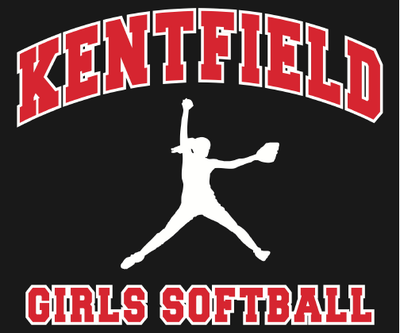 Kentfield Girls Softball
Kentfield Girls Softball is for 5 to 15 year old girls living in Kentfield, Greenbrae, Ross and North Larkspur.
Registration is during the month of November and practices start in late February 2019.