District Newsletter
November 8th, 2018
Don't Miss These Announcements
Para español haga clic aquí / Click here for a Language Translation of Newsletter
El boletín se convierten utilizando Google Translate. Entendemos que esto no es una traducción perfecta, sin embargo, esperamos que sea útil para las familias de que hablan español. Si tiene alguna pregunta sobre la información, póngase en contacto con nosotros.
This translation is provided by Google Translate and opens in Spanish, but can be used for other languages. We understand that Google Translate is not a perfect translation. Please contact us if you have any questions.
Deadline to order is Monday, November 12, 2018
Bacich Parent-Teacher Conference Online Scheduling
Online scheduling ends Friday, November 9, 2018.
Sign up here: conferences.kentfieldschools.org.
Bacich parent-teacher conferences will take place over the next few weeks. Please do not park on the school campus.
Calling all Crafters! The deadline to submit vendor forms the the 6th Annual Craft Fair is tomorrow, Friday, November 9, 2018.
Bacich Lost & Found Items To Be Donated Friday, November 16, 2018
Bacich Canned Food Drive - through November 21, 2018
Bacich Student Council is holding their Annual Canned Food Drive. The collection barrels are in the front of the school and in the quad.
Let's make sure no one is hungry this holiday season and fill those barrels! All donations will go to the Marin Food Bank.
No School on Monday, November 12, 2018
Attention 6th grade basketball parents:
Coaches are needed for both the 6th grade boys and girls basketball teams. Please contact Ryan Palmer at rpalmer@kentfieldschools.org if you or anyone you know would like to coach.
8th Grade Parents - Save the Date
Thursday, November 15, 2018: 8th Grade Transition to High School Meeting, 6:30- 8:00 p.m., Kent Library

Parents and 8th grade students are welcome to attend.
Next kik Speaker Series features Alden Mills, "From the Battlefield to the Board Room," November 15, 2018, 7-9 p.m.
Upcoming Events
Friday, November 9, 2018:
Monday, November 12, 2018 – Veteran's Day - No School
Tuesday, November 13, 2018
Wednesday, November 14, 2018
Thursday, November 15, 2018:
Friday, November 16, 2018
Save the Date
District News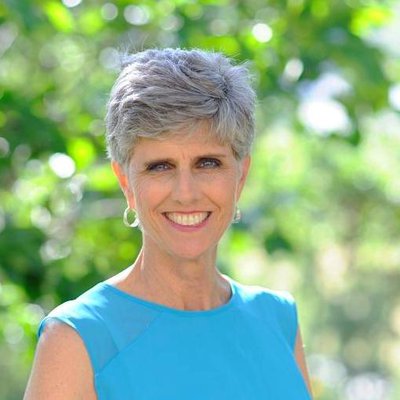 Dear Families and Staff,
I will wait until election results are certified to introduce you to our new Board of Trustees members - probably next week - but I did want to acknowledge and appreciate the five excellent candidates who ran for our three open seats: Davina Katz Goldwasser, Sarah Killingsworth, David Riedel, Heather McPhail Sridharan, and Sharra Weasler. Our District is fortunate to have so many community members who are qualified and enthusiastic about serving on our Board.
It looks like the fire season is far from over. Smoke from the Camp Fire in Butte County infiltrated Marin this afternoon. We do not anticipate disruption to our school day tomorrow, but I reprint here the precautions from Marin's Department of Health and Human Services to protect your health:
Minimize outdoor activities
Stay indoors with windows and doors closed as much as possible
Do not run fans that bring smoky outdoor air inside
Run your air conditioner only if it does not bring smoke in from the outdoors
Consider leaving the area until smoke conditions improve if you experience symptoms related to smoke exposure.
In our schools:
When air quality is unhealthy, activities such as athletic events or practices should be cancelled or rescheduled. Unhealthy is defined as an Air Quality Index (AQI) above 150. See below for local AQI information.
Outdoor activities will be limited
Windows and doors will be kept shut as much as possible
Students with asthma should follow their asthma action plans and keep their quick-relief medicine close at hand.
For up to date information about air quality in the Bay Area go to: www.baaqmd.gov and airnow.gov
For up to date information about fires in California go to: www.calfire.ca.gov
Parent Partners Meeting
Parent Partners is a group for parents of students with learning differences.
The group meets three times per year with the primary goals of providing parent perspective and feedback to the school districts, supporting children with exceptional needs by increasing knowledge and acceptance of learning differences in the community, and supporting other parents of students with exceptional needs.
December 4, 2018, 4-6 p.m., District Office
School Board
Next Meeting: November 13, 2018 at 5 p.m. in the District Office.
The Agenda will be posted by 5 p.m. the Friday before the meeting.
Discussing Hate and Violence with Children
The the Anti-Defamation League provides thorough and age-appropriate resources for families and educators to discuss hate and violence with their children
"Children are aware of what is happening in the world around them. Family members and educators cannot assume that children are unaffected by global events. When frightening and violent incidents occur, both children and adults may experience a range of emotions including fear, confusion, sadness and anger.
To counteract fear and give reassurance, adult family members, teachers and day care providers can provide opportunities for children to express how they feel and channel their feelings into positive actions.
Discussions between adults and children in difficult situations can be an opening for reinforcing family and community values, beliefs and traditions. Here are some strategies on how to begin these discussions and how to prepare your children.
Bacich News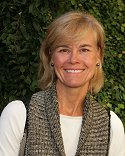 Dear Parents,
There's something magical about a garden or simply green space where you can go and experience precious moments to relax and enjoy nature.
This year, the Bacich native garden has taken on new importance. It is a place where many of our students love to go to explore, imagine, and dream. They discover worms, rollie-pollie bugs, butterflies, and spiders. They gather sticks, shells, berries, twigs, stones, and greenery to build forts and tiny fairy homes. They dig in the soil and crush stones into powder, "like the Miwok Indians did long ago," one of our third graders reported. Some children lie on the benches and stare at the clouds going by.
Individually and in small groups the children enter this space and it becomes an imaginary and magical place. "Stores" are set up in and amongst the bushes and shrubs. Some students have even created a bartering system where they exchange nature's commodities. This is a place where they are learning to work together, negotiate, and compromise with a sense of timelessness.
Recently, Bacich received a KSPTA Grant to add to our beautiful redwood garden beds located in this space. And soon, one of our Bacich parents will offer a lunch garden club where children can plant in these beds and learn about the art of gardening.
In our fast paced world where we are often so removed from nature, this quiet place is where our students can reengage their senses and connect with Mother Earth. Unlike the big and busy playground, this small garden space offers our students a place of calm and wonder.
I'm grateful that our school campus has this little tucked-away pocket of green space for our students to imagine and delight in being together. Next time you are on campus, I invite you to come explore, relax, and enjoy the beauty of our school garden!
Thank you,
Sally Peck
Bacich Principal
Bacich Announcements
Bacich Parent – Teacher Conferences: November 13-16, 2018.
This is an opportunity for parents to hear from their child's classroom teacher about their son or daughter's progress during the first trimester of the school year. Conferences are a wonderful time for teachers to share about each student's strengths, outline areas that may need improvement, and set goals for the months ahead.
Families who wish to have translators present at their conference should schedule their conferences for Thursday–Friday between 1–4 p.m. or by coordinating with the classroom teacher.
We request that families of multiple households come together for the twenty-minute conference, which will be held in each teacher's classroom.
Online conference sign-ups close at 3 p.m. on Friday, November 9, 2018.
Parents may access the conference sign-ups through the following link: conferences.kentfieldschools.org,
Simply choose Bacich, then select your child's teacher and choose a conference slot to reserve your desired time.
Please note that Parent-Teacher Conference days are Minimum Days and follow the Minimum Day Schedule for each grade level.
Please plan for the shortage of parking around campus and make every effort to be on time for your child's conference. You may reference the Safe Routes Park and Walk Map for Bacich to plan ahead for parking.
Please do not park on the school campus.
Bacich Lost & Found Items To Be Donated Friday, November 16, 2018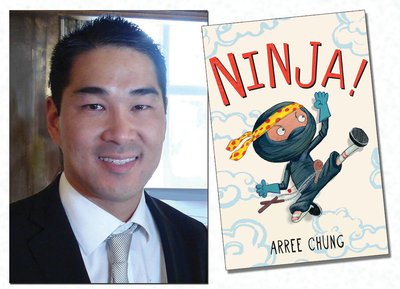 Author Visit At Bacich
On November 9, 2018, author Arree Chung (Mixed! Ninja and Ninja Claus) will visit Bacich grades K-2.
Unsigned copies will be available at the book fair for purchase.
Bacich Site Council
Next Meeting: December 3, 2018, 3-4 p.m., Bacich Library. All parents are welcome to attend.
Bacich Resources
Please visit our Bacich Families page for information such as the Bell Schedule, Parent Handbook, and other important resources and forms.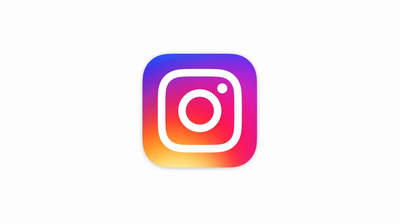 Follow Bacich on Instagram
Bacich Construction
Kent News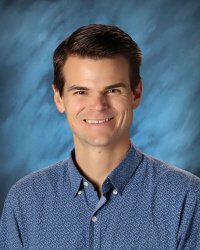 Greetings Kent Community,
Ensuring the safety and wellness of every Kent student is my most essential job responsibility as your principal. When a situation arises that can negatively affect our students, you have my commitment to clear and honest communication with our families.
On several occasions over the past three weeks, someone wrote anti-Semitic symbols in one of our boy's restrooms at school. Each time these symbols appeared, vigilant students promptly reported this graffiti to our school office staff, and we worked swiftly to remove it from our walls. While persistent investigation from school administration has not yet identified the person responsible, the graffiti has not re-appeared in the past week and a half.
Every student has the right to feel safe and supported in the school setting, and hateful symbols and/or language can have a serious impact on a child's sense of safety, belonging, and readiness to learn. We each have roles to play in the education of our students to reject hate speech, racism, and all forms of discrimination, and to educate our children about inclusive ways to treat each other as well as the responsibility to speak up and speak out when discrimination occurs.
Last week, in many classrooms across our school, students and teachers discussed the devastating attack at the Tree of Life Synagogue in Philadelphia. During these classroom discussions, students expressed fear, concern, and anger as well as their vision of a world that accepts and celebrates all people. Family conversations around the dinner table on these topics can be just as, if not more, important as the discourse happening in classrooms. Kent's vision for social emotional learning, Code RED, emphasizes the importance of Responsibility, Empathy, and Valuing Differences. These themes will continue to be central to our work of educating kind and inclusive students, empowered to challenge all forms of discrimination, wherever they may arise.
Please do not hesitate to contact me with any questions or concerns you may have about this incident.
Grant Althouse
Kent Principal
Kent Announcements
Kent Events – Mark Your Calendars
8th Grade Transition to High School Meeting: Thursday, November 15, 2018 6:30- 8:00 p.m., Kent Library parents and 8th grade students are welcome to attend.
Fundraiser: Win a Good Eggs Thanksgiving meal for you and one to gift to a friend when you join the fundraiser this week!
Funds raised will be used to purchase the book Refugee for our "One Book School" read in December and to bring the author, Alan Gratz, to campus in the spring.
Sign up here using the code: FALCONS2018. View Good Eggs information flyer..
New customers get $15 off with this code and if 20 new customers join the fundraiser, our school also gets a $500 fundraising bonus.
Please read this letter outlining the request process for transcripts and teacher recommendation letters to apply to a private high school.
The final date to submit all requests for teacher recommendations and transcripts, to Kent, is Friday, December 7, 2018.
No requests will be accepted during Winter Break, as the office will be closed.
Students Applying to Transfer to Another Middle School
5th, 6th, and 7th graders applying to a private middle school or moving should contact Lisa Sandberg at lsandberg@kentfieldschools.org, so that she can facilitate the process.
Kent Library
Kent Site Council
Next Meeting: December 4, 2018, 3:30-4:30 p.m., Main Office Conference Room
All Kent parents are welcome to attend Site Council meetings. Please visit our Site Council page for meeting dates, agendas, and minutes.
Kent Athletics
Kent Resources & Forms
Safe Routes to School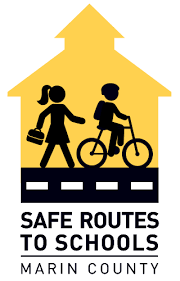 The Kentfield School District encourages all families to actively participate in our nationally-recognized KSD Safe Routes to School Program, a neighborhood-focused initiative to advocate green travel alternatives, and address traffic safety at our schools.
A team of Neighborhood Parent Captains provide suggested safe route maps and carpooling options all customized by neighborhood. We also advocate for traffic safety concerns on behalf of the families in our district's neighborhoods.
kik News
Next kik Speaker Series features Alden Mills, "From the Battlefield to the Board Room"
November 15, 2018, 7-9 p.m.
Any contribution at any level makes an impact on our schools.
Help us reach 100% participation for our schools.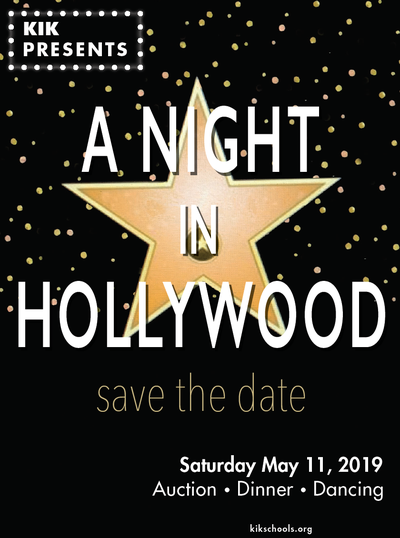 Save the Date! kik Auction | Dinner | Dancing
May 11, 2019