District Newsletter
December 6th, 2018
Don't Miss These Announcements
Para español haga clic aquí / Click here for a Language Translation of Newsletter
El boletín se convierten utilizando Google Translate. Entendemos que esto no es una traducción perfecta, sin embargo, esperamos que sea útil para las familias de que hablan español. Si tiene alguna pregunta sobre la información, póngase en contacto con nosotros.
This translation is provided by Google Translate and opens in Spanish, but can be used for other languages. We understand that Google Translate is not a perfect translation. Please contact us if you have any questions.
Have You Completed The Youth Truth Survey?
Walk & Roll to School Holiday Go Green Event – Friday, December 21, 2018
Use a green transportation method to arrive at Bacich and Kent and join us for pastries, fruit, coffee (for parents), and hot cocoa.
This holiday season give the gift of reading to a student from Laurel Dell School in San Rafael!
The bonus is that you can brighten a child's holiday and give back to Kentfield Schools – you can buy books on Amazon using this link: www.smile.amazon.com to give back to KSD, or make your purchase locally at the Book Passage and mention Kent Middle School to donate a portion of your purchase to our school!
Your books can be brought to your language arts classroom collection box or to the Kent Library by Wednesday, December 12th. Thank you for giving the gift of reading this holiday season!
Upcoming DELAC Meeting
January 17, 2019, 5:45-7:00 p.m., Kentfield District Office
Our topics will be:

What is Summative ELPAC?
How to prepare at home for Summative ELPAC?
Possible election of board members. Job descriptions will be reviewed.
Tdap vaccine proof due by January 25, 2019
Your child will need to provide proof that he/she has received the Tdap vaccine as a requirement for entrance to seventh grade. This Tdap booster is an additional requirement to the five doses of DTaP that were needed for kindergarten. It is important to note that students who do not provide the updated proof of immunizations will be unable to register for seventh grade enrichment classes.
Student Medication Information
All medication administered at school, including over the counter medication needs a signed (by both parent and physician) medication authorization form.
Medications need to be in the original container, no loose pills in a plastic baggie.
Please remember that if there is a chance that you child could need medication over a 72-hour emergency situation, please provide that medication, with the 72 hour Authorization to Administer Medication Form, to the school office as well.
Administration of Medication at School Policy and Procedures
Authorization to Administer Medication at School Forms
Student Health and Wellness Information
Helping Camp Fire Victims
Many in our community have expressed an interest in continuing the help for the Camp Fire victims that started with the Love in a Backpack program. Here is an Amazon list of items that may be purchased through Amazon and sent directly to Chico.
Upcoming Events
Friday, December 7, 2018
Book Fair, 7:30-10 a.m., 12-5 p.m., Bacich Community Center, Event details
Kent Families: final date to submit all requests for teacher recommendations and transcripts. More information.
Tuesday, December 11, 2018
Wednesday, December 12, 2018
Thursday, December 13, 2018
Fourth Grade Winter Voices Concert, 6:30–7:30 p.m., Bacich Community Center
Friday, December 14, 2018
Kent Donut Day for 8th Grade Graduation – sale during morning break
Please complete Youth Truth Survey by midnight.
Save the Date:
Friday, December 21, 2018:

Walk & Roll to School Holiday Go Green Event
Noon dismissal for Bacich and Kent

December 24, 2018-January 4, 2019: Winter Break
Tuesday, January 8, 2018: Kent Site Council meeting, 3:30-4:30 p.m., Bacich Library
Thursday, January 10, 2018: Finance Committee meeting, 3:45-4:45 p.m., District Office
Thursday, January 17, 2019: DELAC meeting, 5:45-7:00 p.m., District Office
Friday, January 25, 2019: Tdap vaccine proof from current sixth graders/incoming seventh graders deadline
District News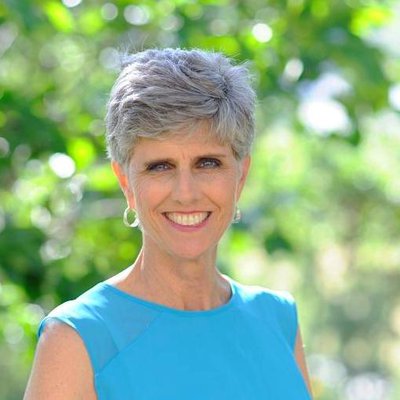 Dear Kentfield Community,
Next Tuesday at our December School Board Meeting, the District will say good-bye and thank you to two extraordinary Trustees, Cynthia Roenisch and Ashley Paff. Community members who would like to wish them well are invited to attend our meeting at 5:00 p.m.
Cynthia is an educator herself, teaching English at Alameda High School. She has brought that important perspective - as well as her experience as an attorney - to the Board's work for 13 years. During the Board's years of searching for a solution to the our growing enrollment, Cynthia's leadership toward a settlement that benefited the District was key. Cynthia's two children, Brooks and Heidi, went through Bacich and Kent and now attend Middlebury and Georgetown. Cynthia is graduating to the Tamalpais Union High School Board of Trustees where she will continue to serve the students of Marin.
Ashley has been a Trustee for nearly 10 years. Her work experience in finance has benefited the District in a variety of ways prior to her being on the Board and during her tenure. She has been on the Finance Committee, sat at the bargaining table, participated in kik's Executive Board as Treasurer, and served as Treasurer of the committee working for the passage of our 2008 Parcel Tax. Alex and Jordan, now attend Scripps and Marin Academy, respectively, following their years at Bacich and Kent. We look forward to benefiting from Ashley's expertise as she has agreed to continue on the District Finance Committee.
Prior to becoming Trustees, Cynthia and Ashley filled a variety of roles from Fun Lunch and classroom volunteers, to leadership positions in KSPTA and kik, to participants in Strategic Planning processes. And that just scratches the surface.
Ashley and Cynthia were on the Board that hired me. For five and a half years they have challenged and supported me. For 23 combined years they have done the same for the students, teachers, staff and families of the Kentfield School District. I will miss them mightily.
In next week's newsletter, I will share information with you about our new Board members.
Youth Truth Survey Information - Deadline Approaching
Please take 15 minutes to complete an online survey that will help us improve Bacich and Kent. We have again asked YouthTruth – a nonprofit organization that supports hundreds of schools and districts across the county – to conduct an anonymous survey on our behalf.
Please access the survey before it closes at midnight on Friday, December 14, by clicking this link: http://www.ytsurvey.org/ksdfamily18
Please note:
The survey needs to be completed in one sitting.
We ask that one member of each household fill out the survey.
If you have more than one child who attends the same school, you may respond to the survey multiple times – one time per child.
If you write any comments, please do not include your name or anything else that might identify you. Your responses are anonymous, and they will be combined with the responses of other parents and guardians before being shared back with school and district leadership.
We sincerely thank you for taking the time to help make our schools better places for our students. Your input is valuable to us.
If you have any questions about the survey, or our plans for how we will use your feedback, please contact Superintendent Liz School at lschott@kentfieldschools.org.
School Board
Next Meeting: December 11, 2018 at 5 p.m. in the District Office.
The Agenda will be posted by 5 p.m. the Friday before the meeting.
Thursday, January 10, 2018, 3:45-4:45 p.m., District Office
Bacich News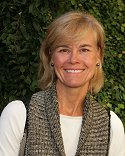 Dear Parents,
With the Winter Break around the corner, it is a perfect time for you to begin thinking of ways to fill those quiet or empty moments for your sons and daughters during the two-week holiday. Vacations offer the perfect time to catch up on a good book or enjoy an academic challenge!
I encourage you to familiarize yourselves with the multiple online learning opportunities, which we have set up for our students.
Online magazines such as Time for Kids or Smithsonian are wonderful places to learn and explore the world around us. Code.org offers a creative outlet to learn or practice coding. Typing Club is encouraged for our third and fourth grade students to practice their keyboarding skills. These are only a small sample of the on-line resources available on Symbaloo, which is accessible through the Online Learning Access link.
In addition to technology, we encourage our families to use the holidays to stock up on board games, puzzles, books, magazines, comic books, and picture books for your children to enjoy. Don't forget to visit the Book Fair, which is happening through Friday in our Community Center to check out the amazing books or visit the local library or bookstore. Make these trips into a special family outing!
All of our young students can benefit from a little time away from school. I hope you will encourage time to play outdoors, time to explore the Bacich online resources, and time to curl up to share a good book!
Thank you,
Sally Peck
Bacich Principal
Bacich Announcements
Bacich Events
Thursday, December 13, 2018: Fourth Grade Winter Voices Concert, 6:30–7:30 p.m., Bacich Community Center
Bacich Site Council
Next Meeting: February 4, 2018, 3-4 p.m., Bacich Library. All parents are welcome to attend.
Bacich Resources
Please visit our Bacich Families page for information such as the Bell Schedule, Parent Handbook, and other important resources and forms.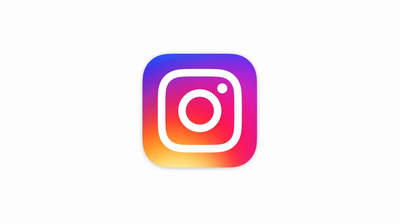 Follow Bacich on Instagram
Bacich Construction
Kent News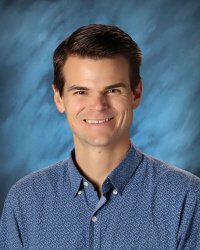 Greetings Kent Community,
At one point in education, a myth persisted that kindergarten through third grade students learn to read, while fourth grade through eighth grade students read to learn. What this catchy but misleading phrase suggests is that students spend the first four years of school learning the fundamentals of reading fluency and comprehension, and that students spend the subsequent five years applying those skills to learn content from increasingly complex texts without necessarily growing skills as a reader. What we have come to understand is that reading proficiency develops over a lifetime, and that learning to read and reading to learn are the responsibility of all teachers, regardless of the age level or subject area, and must occur simultaneously and continuously.
At Kent, we are working to foster a reading culture across our school, and to develop strong, confident, fluent readers. In an effort to understand each individual student's reading strengths and areas of challenge, our English language arts teachers administered a reading assessment to all students this fall. Teachers are using the information learned to help match students to books at appropriate reading levels, to gauge student readiness for increasingly difficult texts, and to understand implications for further instruction in reading. Knowing more about each reader helps teachers plan for how to support each child to access the content we teach. Students are learning a ton from the variety of texts they read, and they are deepening reading skills through both reading instruction and a lot of time simply spent reading.
Next week, we will all spend a little more time reading during our special schedule for our all school read of Refugee, by Alan Gratz. During a daily 30-minute reading block for the last two weeks of school, all students and staff will read this book together in anticipation of a school-wide exploration of the themes from the novel, and visit by Alan Gratz in May. Join us, it's a great read!
Lastly, if you happened to listen to KQED this Monday, you may have heard a perspective piece composed and read by our very own Alexandrea Coe; if you didn't catch it on the radio you can listen to it here. We are so proud of Alexandrea for sharing her experience and ideas in this way, and I'm thankful that every eighth grader has a chance to compose their own perspective piece as a part of our eighth grade Expressions class.
Grant Althouse
Kent Principal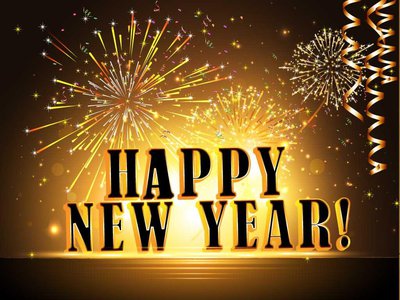 Can you feel the excitement in the air? Our New Year's "Rockent" Eve celebration is getting into full swing! We will be making all new decorations after school on Friday, December 7th in room 34, and all students are welcome! We also have sign ups in Room 34 to participate in the actual celebration as a skipper, crowner, confetti thrower, etc. Please encourage your child to join in the fun. Finally, we want to include a community service component to our year end celebration. This year, we have chosen to help those who were so heartbreakingly affected by the Paradise Camp Fire. If you would like to contribute something to this beautiful cause, you may go here.
These giftcards will be send directly to those in need. Thank you for a year that has been incredible already. Here's to an even more amazing 2019!
Finally, we have heard the students and want to honor their wishes. Trying to abbreviate New Year's Rockent Eve to NeeRee is awkward. So, after discussion with a sample of Falcons, we will now use the name, "Countdown Court!" That's right ... it's the best of both worlds: all the fun of Candy Court with a New Year's theme! So let's get it trending!
Thank you,

Melissa Stephens
Activities Director
Kent Library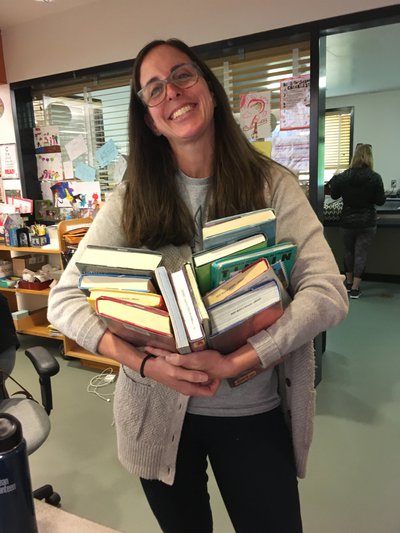 Give the Gift of Reading!: Kent Middle School has partnered with Laurel Dell Elementary, located in San Rafael, for our third annual holiday giving campaign. Please join us by donating a new book for each student at Laurel Dell Elementary. Students and teachers from Laurel Dell have shared their wish list with us so we can buy them the books they want to read!
Please visit this link to sign up for a book for a child from our partner school. You may bring all donations to the Kent Library or your language arts classroom collection box by Wednesday, December 12th.
Students will be raising money through fundraisers such as bake sales to purchase books, and we also encourage you to buy one and donate one at the KSPTA book fair the week of December 3rd. You can also purchase books locally at the Book Passage (mention Kent and a portion of your purchase goes back to our library!) or through an Amazon Smile set to Kentfield Schools Foundation (visit smile.amazon.com and then next to "supporting" select "Kentfield Schools Foundation"), which also generates money for our schools. Thank you for helping to make someone's holiday season brighter by giving the gift of reading!
All School Read Ahead! As you may already know, Kent students and staff will be participating in an All School Read of the book Refugee, by Alan Gratz, who will visit Kent in May. During the two weeks before winter break, we will have a special schedule where all students will read at the same time in their fifth period classes. We hope each student can obtain a copy of the book by December 3rd. They can pick up a copy either from a local bookstore, through our KSPTA book fair (you can pre-order the title using this link), or they can borrow a copy from the Kent library. Students who have already read the book are encouraged to bring their copy of the book into school as well, and we will provide alternative book ideas and activities for those students. This should be an incredible shared experience for our students! We encourage you to read the book as well as it will provide some really meaningful conversation starters for you and your family.
Thank you,
Rebecca Jelen
Kent Librarian
Kent Announcements
Please read this letter outlining the request process for transcripts and teacher recommendation letters to apply to a private high school.
The final date to submit all requests for teacher recommendations and transcripts, to Kent, is Friday, December 7, 2018.
No requests will be accepted during Winter Break, as the office will be closed.
Students Applying to Transfer to Another Middle School
5th, 6th, and 7th graders applying to a private middle school or moving should contact Lisa Sandberg at lsandberg@kentfieldschools.org, so that she can facilitate the process.
Yearbook Are Now On Sale!
Don't miss out on this important memento for your Falcon! Just go to this link: www.yearbookordercenter.com. Our school code is 7587.
Nameplate options will only be available until January, so get those requests in early.
Attention Eighth Grade Parents
We need eighth grade baby photos! This is a fun Kent yearbook tradition, but we are seriously lacking in photos. So, get those "cutest little baby faces" in to Ms. Stephens in room 34 ASAP!
Tdap vaccine proof due by January 25, 2019.
Students who do not provide the updated proof of immunizations will be unable to register for seventh grade enrichment classes.
Kent Site Council
Next Meeting: January 8, 2018, 3:30-4:30 p.m., Main Office Conference Room
All Kent parents are welcome to attend Site Council meetings. Please visit our Site Council page for meeting dates, agendas, and minutes.
Kent Resources
Please visit our Kent Families page for information such as the Bell Schedule, Parent Handbook, and other important resources and forms.
Safe Routes to School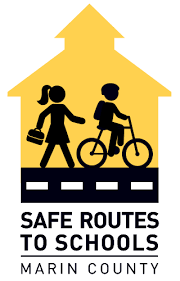 Walk & Roll to School Holiday Go Green Event – Friday, December 21, 2018
Use a green transportation method to school and join us for pastries, fruit, coffee (for parents), and hot cocoa at Kent and Bacich.
The Kentfield School District encourages all families to actively participate in our nationally-recognized KSD Safe Routes to School Program, a neighborhood-focused initiative to advocate green travel alternatives, and address traffic safety at our schools.
A team of Neighborhood Parent Captains provide suggested safe route maps and carpooling options all customized by neighborhood. We also advocate for traffic safety concerns on behalf of the families in our district's neighborhoods.
kik News
Holiday Cheer for the Craziest Time of the Year
Feeling a little holiday stress? Psst... A tip from your friends at kik:
Let Our kik Business Partners
Help You Check Off That Holiday To-Do List!
It's officially here … the most wonderful (and craziest) time of the year. While you host friends and family and shop for your loved ones this holiday season, consider supporting the businesses that faithfully support our schools.
Planning a holiday party?
Your guests will love specialty prepared foods, charcuterie and local cheese from Woodlands Market and Mollie Stone's.
Hosting brunch? Order delicious bakery fare, challah, and breakfast stratas from Rustic Bakery. No one will go home hungry.
Pick up a wreath, centerpieces, and garlands from Paradise Flowers and Woodlands Garden Shop to transform your house into a winter wonderland.
Tackle that shopping list!
There are always exquisite and unique gems (check out the Permanent Collection pop-up this month) for that impossible-to-shop-for friend at Marin Country Mart. While you're there, schedule the Escape and Glow facial and massage package for your overworked, stressed-out partner (and yourself) at International Orange. In fact, just stay all day.
There's a good chance someone has outgrown a bike or helmet – Village Peddler in Larkspur will gladly help with an upgrade or new size. You also probably need new ski gear for your next trip to Tahoe. Rent or buy skis and boots from Uli Seiler Shi Shop.
'Tis the season for sparkles. Let the folks at Johann Paul Jewelers and Stephan-Hill Jewelry Designers help you pick out a stunning piece of jewelry for someone extra special.
Grandparents love pictures! Get one framed at Frame Crafters Gallery at Bon Air and check that off the list.
Don't forget the dog! Find treats and plenty of pet toys at Woodlands Pet Food & Treats.
For hostess gifts, wrapping paper, and more, check out Boon Supply and 50% of every purchase goes back to kik. Folio is also a no-brainer for personalized gifts and the very best holiday cards.
Gift cards to Mag's Local Yogurt will put a smile on the faces of kids and adults alike!
Get in the holiday spirit!
Need to shop and entertain the kids? Take them to see Santa and enjoy the Christmas tree and holiday decor at the Village at Corte Madera and then get those gifts wrapped (for free!) at the Town Center afterward.
Have an early dinner at Gott's Roadside or Subway and enjoy the Latkes & Lights Celebration and holiday mixer this week at Bon Air.
Pull out the gloves and winter coats and let the kids play in the snow at Marin Country Mart on December 8th and 9th. Let them sing-along with the Whoville Singers at the Farmers Market Festival on December 15th while you browse the new Sarah Shepard Art Gallery.
Because the fun never stops, refuel this season with cappuccinos and hot chocolate at Peet's Coffee in Bon Air, salads from Comforts and a festive evening out at Left Bank Brasserie.
Support all of our kik partners all year long!
kik Speaker Series
Any contribution at any level makes an impact on our schools.
Help us reach 100% participation for our schools.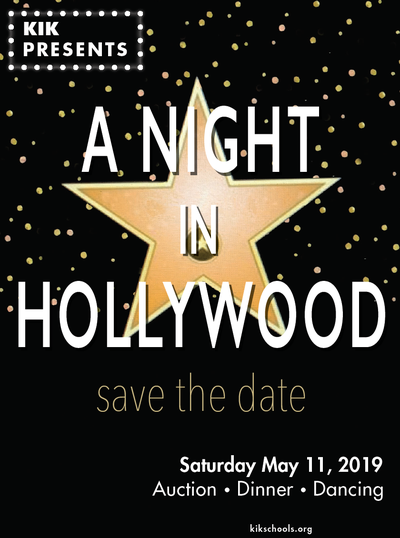 Save the Date! kik Auction | Dinner | Dancing
May 11, 2019
KSPTA News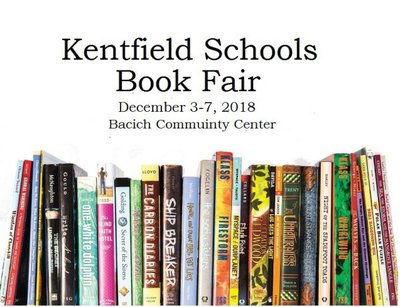 Book Fair – One Day Left!
KSPTA Grants Awarded
Thank you to everyone who submitted a KSPTA grant proposal. We are pleased to announce the 19 grants approved for a total of $21,455 for interesting projects and supplies ranging from STEAM equipment to safety equipment and instruction materials to gardening supplies. We look forward to seeing these new projects and materials benefit our students.
Save at Sports Basement and Donate to Kentfield
Kent and Bacich families who shop at any of the ten locations can save 20% by mentioning our schools.
Sports Basement will donate 10% of your purchase to Kentfield schools.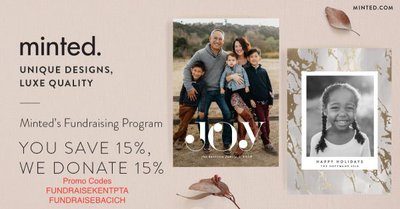 Support our schools with Minted
Order your holiday cards with Minted, by November 30, 2018 and receive 15% off your order and get 15% of your purchase donated to our schools.
Bacich Code: FUNDRAISEBACICH
Kent Code: FUNDRAISEKENTPTA

A special offer from Good Eggs
Use this code, BACICH18, when signing up for Good Eggs to support our schools. Click here for details.
Next KSPTA Meeting
January 28, 2019, 8:30-10 a.m., Kent Library