Kent News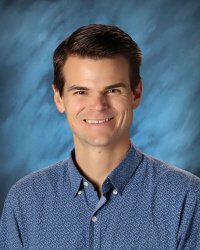 Greetings Kent Community,
At one point in education, a myth persisted that kindergarten through third grade students learn to read, while fourth grade through eighth grade students read to learn. What this catchy but misleading phrase suggests is that students spend the first four years of school learning the fundamentals of reading fluency and comprehension, and that students spend the subsequent five years applying those skills to learn content from increasingly complex texts without necessarily growing skills as a reader. What we have come to understand is that reading proficiency develops over a lifetime, and that learning to read and reading to learn are the responsibility of all teachers, regardless of the age level or subject area, and must occur simultaneously and continuously.
At Kent, we are working to foster a reading culture across our school, and to develop strong, confident, fluent readers. In an effort to understand each individual student's reading strengths and areas of challenge, our English language arts teachers administered a reading assessment to all students this fall. Teachers are using the information learned to help match students to books at appropriate reading levels, to gauge student readiness for increasingly difficult texts, and to understand implications for further instruction in reading. Knowing more about each reader helps teachers plan for how to support each child to access the content we teach. Students are learning a ton from the variety of texts they read, and they are deepening reading skills through both reading instruction and a lot of time simply spent reading.
Next week, we will all spend a little more time reading during our special schedule for our all school read of Refugee, by Alan Gratz. During a daily 30-minute reading block for the last two weeks of school, all students and staff will read this book together in anticipation of a school-wide exploration of the themes from the novel, and visit by Alan Gratz in May. Join us, it's a great read!
Lastly, if you happened to listen to KQED this Monday, you may have heard a perspective piece composed and read by our very own Alexandrea Coe; if you didn't catch it on the radio you can listen to it here. We are so proud of Alexandrea for sharing her experience and ideas in this way, and I'm thankful that every eighth grader has a chance to compose their own perspective piece as a part of our eighth grade Expressions class.
Grant Althouse
Kent Principal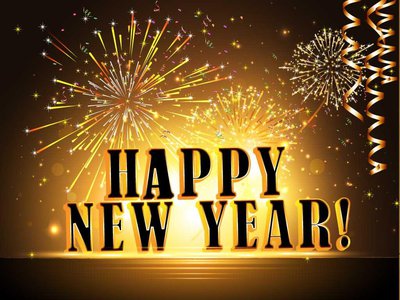 Can you feel the excitement in the air? Our New Year's "Rockent" Eve celebration is getting into full swing! We will be making all new decorations after school on Friday, December 7th in room 34, and all students are welcome! We also have sign ups in Room 34 to participate in the actual celebration as a skipper, crowner, confetti thrower, etc. Please encourage your child to join in the fun. Finally, we want to include a community service component to our year end celebration. This year, we have chosen to help those who were so heartbreakingly affected by the Paradise Camp Fire. If you would like to contribute something to this beautiful cause, you may go here.
These giftcards will be send directly to those in need. Thank you for a year that has been incredible already. Here's to an even more amazing 2019!
Finally, we have heard the students and want to honor their wishes. Trying to abbreviate New Year's Rockent Eve to NeeRee is awkward. So, after discussion with a sample of Falcons, we will now use the name, "Countdown Court!" That's right ... it's the best of both worlds: all the fun of Candy Court with a New Year's theme! So let's get it trending!
Thank you,

Melissa Stephens
Activities Director
Kent Library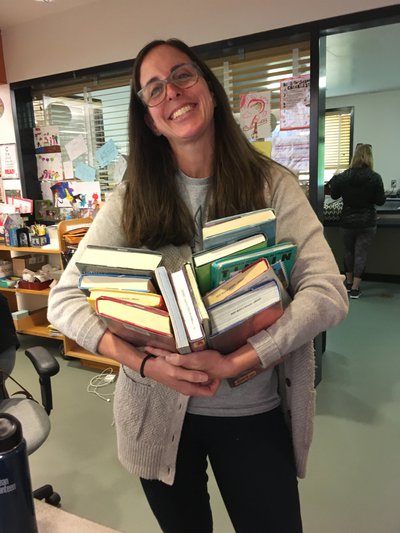 Give the Gift of Reading!: Kent Middle School has partnered with Laurel Dell Elementary, located in San Rafael, for our third annual holiday giving campaign. Please join us by donating a new book for each student at Laurel Dell Elementary. Students and teachers from Laurel Dell have shared their wish list with us so we can buy them the books they want to read!
Please visit this link to sign up for a book for a child from our partner school. You may bring all donations to the Kent Library or your language arts classroom collection box by Wednesday, December 12th.
Students will be raising money through fundraisers such as bake sales to purchase books, and we also encourage you to buy one and donate one at the KSPTA book fair the week of December 3rd. You can also purchase books locally at the Book Passage (mention Kent and a portion of your purchase goes back to our library!) or through an Amazon Smile set to Kentfield Schools Foundation (visit smile.amazon.com and then next to "supporting" select "Kentfield Schools Foundation"), which also generates money for our schools. Thank you for helping to make someone's holiday season brighter by giving the gift of reading!
All School Read Ahead! As you may already know, Kent students and staff will be participating in an All School Read of the book Refugee, by Alan Gratz, who will visit Kent in May. During the two weeks before winter break, we will have a special schedule where all students will read at the same time in their fifth period classes. We hope each student can obtain a copy of the book by December 3rd. They can pick up a copy either from a local bookstore, through our KSPTA book fair (you can pre-order the title using this link), or they can borrow a copy from the Kent library. Students who have already read the book are encouraged to bring their copy of the book into school as well, and we will provide alternative book ideas and activities for those students. This should be an incredible shared experience for our students! We encourage you to read the book as well as it will provide some really meaningful conversation starters for you and your family.
Thank you,
Rebecca Jelen
Kent Librarian
Kent Announcements
Please read this letter outlining the request process for transcripts and teacher recommendation letters to apply to a private high school.
The final date to submit all requests for teacher recommendations and transcripts, to Kent, is Friday, December 7, 2018.
No requests will be accepted during Winter Break, as the office will be closed.
Students Applying to Transfer to Another Middle School
5th, 6th, and 7th graders applying to a private middle school or moving should contact Lisa Sandberg at lsandberg@kentfieldschools.org, so that she can facilitate the process.
Yearbook Are Now On Sale!
Don't miss out on this important memento for your Falcon! Just go to this link: www.yearbookordercenter.com. Our school code is 7587.
Nameplate options will only be available until January, so get those requests in early.
Attention Eighth Grade Parents
We need eighth grade baby photos! This is a fun Kent yearbook tradition, but we are seriously lacking in photos. So, get those "cutest little baby faces" in to Ms. Stephens in room 34 ASAP!
Tdap vaccine proof due by January 25, 2019.
Students who do not provide the updated proof of immunizations will be unable to register for seventh grade enrichment classes.
Kent Site Council
Next Meeting: January 8, 2018, 3:30-4:30 p.m., Main Office Conference Room
All Kent parents are welcome to attend Site Council meetings. Please visit our Site Council page for meeting dates, agendas, and minutes.
Kent Resources
Please visit our Kent Families page for information such as the Bell Schedule, Parent Handbook, and other important resources and forms.