Kent News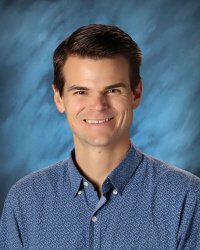 Greetings Kent Community,
Kent Middle School is a safe and inclusive school for all children, a community in which all of our Falcons belong. The diversity of our children is one of our greatest assets, and we value the variety of experience, culture, and identity among students and staff alike.
As with all types of diversity, it is important for students to not only understand their own experiences, but those of the peers and community members surrounding them, both currently and in the future. This year we've partnered closely with an organization called Gender Spectrum to work with students and staff at Kent around the topic of gender and gender diversity. As an organization dedicated to creating greater inclusion and acceptance for all children, Gender Spectrum supports schools to help young people learn about the complexity of gender.
Building on our school's vision for students to care about each other and to respect individual differences, our counseling and psychologist team will present a 40-minute lesson in fifth through eighth grade classrooms on the topic of gender biology, identity, and expression. The workshops, scheduled for our first week back in January, will introduce and reinforce the following key ideas:
Gender is about all the different ways there are to be a boy or a girl ... and more.
Every person has a gender.
Gender is really interesting and includes the way we feel inside, the way we like to dress, and the things we like to do, and the bodies we were born in.
We all have a right to be ourselves and be treated with kindness and respect.
Ways to help transgender students feel safe and welcome at school.
It is also important to know what the lessons will not include. The activities presented are not puberty or sex education; they do not specifically mention reproductive processes or terminology. These lessons are also not about sexual orientation, which is distinct and different from gender. Like disability, race, religion, and nationality, gender is a form of diversity that is actually a 'protected class' in the state of California. To that end, we will also be sharing the clear expectations of the respectful and inclusive ways students treat one another, and the serious consequences that can result from mistreating people of a protected class.
Like other aspects of identity, gender comes in many forms and children must be able to learn and be in community with those different from themselves. This work is about creating a safe, more accepting school environment in which all children can learn and thrive.
We will also be conducting a parent education session early in 2019, date and time TBD. Thank you for your ongoing support, and please let me know if you have any questions.
Grant Althouse
Kent Principal
Counselors' Corner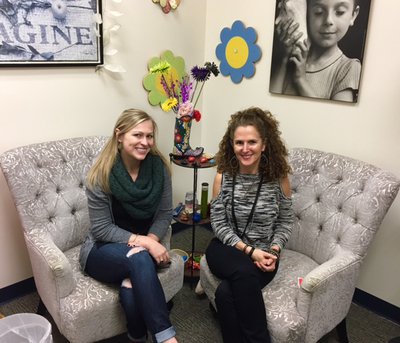 5-8th Grade Parents
As many of you know, Corey Shaw will be out on maternity leave after our winter break. We wish Corey the best of luck with her soon-to-be born baby boy. We are so excited to meet him in January! School Counselor Siera Taylor will be stepping in while Corey is on leave until the end of the school year. Siera previously worked at Bacich as a temporary counselor in the fall of 2017. Please welcome Siera! For families working with Corey, feel free to reach out to Siera for continued support and any questions that come up this year.
8th Grade Parents
Teens in Transition was a huge success. The students seem to have enjoyed and learned a lot from this wonderful program. While it normally is a three-day program, with the school closure that Friday due to the smoke, we quickly adapted the curriculum for a two-day program. Students really seemed engaged and invested in the discussions and activities. Our hope is that they left the program feeling empowered to make healthy and informed decisions. A huge thank you to the 14 teachers who taught in the program and to the parents who volunteered for the binder assembly, carpool, and lunch time supervision at Branson. And an enormous thank you to Kelli Anderson and her team extraordinaire for doing an amazing job coordinating all of the volunteers.
At the end of the program the students are asked to write a paragraph about what they learned from the program. We would like to share a few of our students' reflections with you.
"The Teens in Transition Program has really shown me new thoughts and experiences about sex and the world around me. It has influenced my future decisions for the better. As a young teen, I now have a good set of tools to go into high school and the world. The program has given me a lot of information about very important topics such as sexually transmitted infections, contraception, sexual orientation and good decision making. I'm especially glad about how we learned about real people's stories and were able to apply the learning to real life. I really enjoyed this program." – 8th grade student
"Teens in Transition opened up my mind and changed my perspectives. I didn't really understand sexually transmitted infections were dangerous and so easy to get. Having sex with a person you don't know very well might not be a good idea. I also learned how communication is crucial with your partner. Without proper communication, it could turn out of be a very unhealthy relationship. My eyes were also opened when I heard about how the media affects people around me. This experience is something I am so grateful for because I now feel more confident and informed in my decision making." – 8th grade student
Corey Shaw & Siera Taylor
Tuesday-Friday
415-482-9852
Heidi Longo
Monday-Thursday
415-482-9851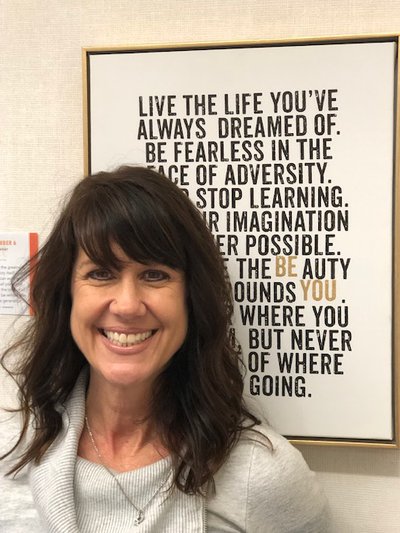 Spirit week Alert!
The last week of school before Winter Break, Monday, December 17th- Friday, December 21st, will be a week of spirit days! Here are the designated dress-ups, so start pulling your spirit wear together!
Monday, December 17: Festive Sweater Day
Tuesday, December 18: PE Dance Assembly, Dress Nicely Day
Wednesday, December 19: Pajama Day
Thursday, December 20: Holiday Traditions Day

This is your chance to wear your old Candy Court gear, your Hanukkah wear, or any family tradition costuming!)

Friday, December 21: Countdown Court!

Wear silver and gold, 2019 hats and glasses, etc. Get creative and festive to ring in the New Year!
Thank you,

Melissa Stephens
Activities Director
Kent Library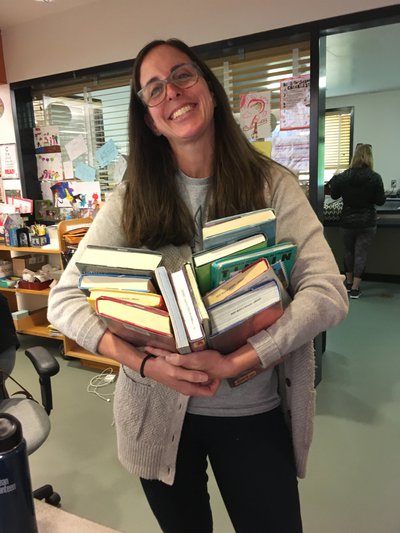 A Few More Days to Give the Gift of Reading!: Kent Middle School has partnered with Laurel Dell Elementary, located in San Rafael, for our third annual holiday giving campaign. Please join us by donating a new book for each student at Laurel Dell Elementary. Students and teachers from Laurel Dell have shared their wish list with us so we can buy them the books they want to read!
Please visit this link to sign up for a book for a child from our partner school. You may bring all donations to the Kent Library or your language arts classroom collection box by Monday, December 17th.
Students will be raising money through fundraisers such as bake sales to purchase books. You can also purchase books locally at the Book Passage (mention Kent and a portion of your purchase goes back to our library!) or through an Amazon Smile set to Kentfield Schools Foundation (visit smile.amazon.com and then next to "supporting" select "Kentfield Schools Foundation"), which also generates money for our schools. Thank you for helping to make someone's holiday season brighter by giving the gift of reading!
All School Read Ahead! As you may already know, Kent students and staff are participating in an All School Read of the book Refugee, by Alan Gratz, who will visit Kent in May. This week and next, we have a special schedule where all students are reading at the same time in their fifth period classes. Students who have already read the book were encouraged to bring their copy of the book to school as well, and we provided alternative book ideas and activities for those students. This is an incredible shared experience for our students! We encourage you to read the book as well as it will provide some really meaningful conversation starters for you and your family.
Thank you,
Rebecca Jelen
Kent Librarian
Kent Announcements
Yearbook Are Now On Sale!
Don't miss out on this important memento for your Falcon! Just go to this link: www.yearbookordercenter.com. Our school code is 7587.
Nameplate options will only be available until January, so get those requests in early.
Attention Eighth Grade Parents
Please send in your eighth graders' baby photos for that traditional page in our yearbook. These may be in hard copy or digital form! Simply email to mstephens@kentfieldschools.org.
Tdap vaccine proof due by January 25, 2019.
Students who do not provide the updated proof of immunizations will be unable to register for seventh grade enrichment classes.
Kent Site Council
Next Meeting: January 8, 2018, 3:30-4:30 p.m., Main Office Conference Room
All Kent parents are welcome to attend Site Council meetings. Please visit our Site Council page for meeting dates, agendas, and minutes.
Kent Resources
Please visit our Kent Families page for information such as the Bell Schedule, Parent Handbook, and other important resources and forms.