District Newsletter
December 20th, 2018
Don't Miss These Announcements
Para español haga clic aquí / Click here for a Language Translation of Newsletter
El boletín se convierten utilizando Google Translate. Entendemos que esto no es una traducción perfecta, sin embargo, esperamos que sea útil para las familias de que hablan español. Si tiene alguna pregunta sobre la información, póngase en contacto con nosotros.
This translation is provided by Google Translate and opens in Spanish, but can be used for other languages. We understand that Google Translate is not a perfect translation. Please contact us if you have any questions.
There is Still Time to Complete The Youth Truth Survey - deadline extended.
First Trimester Report Cards
Bacich Walk & Roll to School Holiday Go Green Event – Friday, December 21, 2018
Use a green transportation method to arrive at Bacich and join us for pastries, fruit, coffee (for parents), and hot cocoa.
Visit the Safe Routes to School page to discover the best route to "walk and roll" to school.
Kent Countdown Court - Friday, December 21, 2018
Get in the spirit to ring in the New Year by wearing silver and gold, 2019 glasses and hats, and Happy New Year gear
Noon Dismissal for Bacich and Kent – Friday, December 21, 2018
January 17, 2019, 5:45-7:00 p.m., Kentfield District Office
Our topics will be:

What is Summative ELPAC?
How to prepare at home for Summative ELPAC?
Possible election of board members. Job descriptions will be reviewed.
Tdap vaccine proof due by January 25, 2019
Your child will need to provide proof that he/she has received the Tdap vaccine as a requirement for entrance to seventh grade. This Tdap booster is an additional requirement to the five doses of DTaP that were needed for kindergarten. It is important to note that students who do not provide the updated proof of immunizations will be unable to register for seventh grade enrichment classes.
Helping Camp Fire Victims
Many in our community have expressed an interest in continuing the help for the Camp Fire victims that started with the Love in a Backpack program. Here is an Amazon list of items that may be purchased through Amazon and sent directly to Chico.
Upcoming Events
Friday, December 21, 2018:
Bacich Walk & Roll to School Holiday Go Green Event

Use a green transportation method to arrive at Bacich and join us for pastries, fruit, coffee (for parents), and hot cocoa.

Kent Spirit Day - Countdown Court

Get in the spirit to ring in the New Year by wearing silver and gold, 2019 glasses and hats, and Happy New Year gear.

Noon dismissal for Bacich and Kent
Please submit your Youth Truth Survey before it closes at midnight tonight by clicking this link:http://www.ytsurvey.org/ksdfamily18
December 24, 2018-January 4, 2019: Enjoy Winter Break
Monday, January 7, 2018
School resumes after Winter Break
Tuesday, January 8, 2018:
Wednesday, January 9, 2019
kik Board meeting, 7:30-9 p.m., District Office
Thursday, January 10, 2018:
Save the Date:
Tuesday, January 15, 2018: Kent Site Council meeting, 3:30-4:30 p.m., Kent Conference Room
Thursday, January 17, 2019: DELAC meeting, 5:45-7:00 p.m., District Office
Friday, January 18, 2019: 6th Grade Rosicrucian Museum Field Trip
Wednesday, January 23, 2019, 9-10 a.m.: District Safety Committee meeting, District Office
Friday, January 25, 2019: Tdap vaccine proof from current sixth graders/incoming seventh graders deadline
District News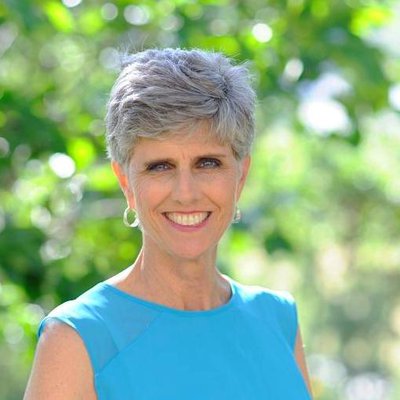 Dear Kentfield Community,
I had the good fortune to see the award-winning musical Dear Evan Hansen last week. Among its many themes is that of the heartbreaking sadness of kids who are not included by their peers. I left the theater thinking about our district and how students like Evan Hansen fare in our schools. And while I cannot say we have eliminated social isolation at Kent and Bacich, I am proud of the effort we are making to do so. The systems, programs, initiatives and classes that focus on social-emotional well-being are dependent on the people implementing them - our teachers, classified staff, administrators, counselors, psychologists and the students themselves.
In this season when we celebrate the return of the light, I want to appreciate the adults in our community who don't just accept that some children will always live in the shadows. Further, I applaud the courage of kids who face a world every day that doesn't fit them. They are an inspiration. Lastly, I commit to the relentless search for enlightened ways to reach, teach and love all of our students. All means all.
Happy holidays,
Youth Truth Survey Deadline Extended
Submission Deadline is Friday, December 21, 2018 by Midnight.
Please take 15 minutes to complete an online survey that will help us improve Bacich and Kent. We have again asked YouthTruth – a nonprofit organization that supports hundreds of schools and districts across the county – to conduct an anonymous survey on our behalf.
Please access the survey before it closes at midnight on Friday, December 21, by clicking this link: http://www.ytsurvey.org/ksdfamily18
Please note:
The survey needs to be completed in one sitting.
We ask that one member of each household fill out the survey.
If you have more than one child who attends the same school, you may respond to the survey multiple times – one time per child.
If you write any comments, please do not include your name or anything else that might identify you. Your responses are anonymous, and they will be combined with the responses of other parents and guardians before being shared back with school and district leadership.
We sincerely thank you for taking the time to help make our schools better places for our students. Your input is valuable to us.
If you have any questions about the survey, or our plans for how we will use your feedback, please contact Superintendent Liz School at lschott@kentfieldschools.org.
School Board
Next Meeting: January 8, 2018 at 5 p.m. in the District Office.
The Agenda will be posted by 5 p.m. the Friday before the meeting.
Thursday, January 10, 2018, 3:45-4:45 p.m., District Office
Bacich News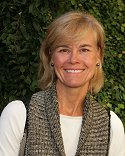 Dear Parents,
While I prefer not to repeat Parent Bulletins year after year, there are some messages that are worth sharing again and again. I believe that this message is one of them.
Wishing each of our Bacich Families a safe and happy holiday!
---
For some of our families, the winter holidays and the end of the calendar year offer wonder and excitement. For others it is a stressful time with overwhelming feelings of the prospect of Christmas, buying and wrapping gifts, big gatherings, and children with (seemingly) little to do for two weeks when school is out.
One of my favorite parenting books is titled Mitten Strings From God – Reflections For Mothers In a Hurry. Author, Katrina Kenison, reminds us to take our cue from nature and slow down during the holiday time. She suggests choosing to do less out in the world and spend more time "sequestered inside, nestled in with your children, hot cocoa and books, mail-order catalogues and afghans."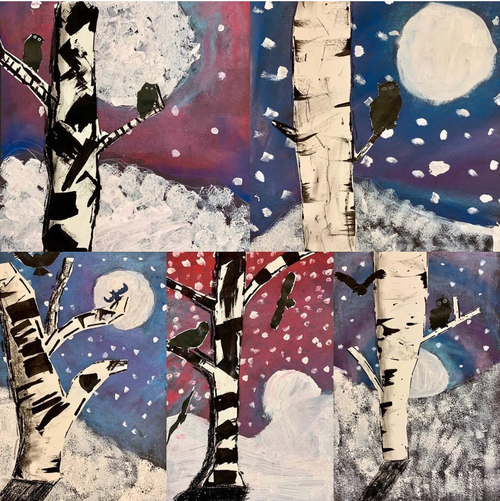 Every day holds potential for celebration and ceremony in the eyes of children – a full winter moon, a stormy afternoon, a "rain boot walk" in puddles, the baking of a cake or the decorating of the holiday tree. I encourage you to celebrate these small moments and the offbeat occasions that pop up during your days together over the next few weeks. Try to keep the focus on family, on your meaningful rituals, traditions and simple activities.
As the mother of two grown children, I know that the time you have to enjoy and appreciate these simple and small moments as a family is short. The years go by quickly, and our children grow up, move away to far off places, develop their own interests and create new celebrations with their own families.
I encourage you to consider giving one another the gift of time this holiday season. Find opportunities for your family to be quiet together in the midst of all the seasonal events and expectations, and appreciate the simple things that the season has to offer. These are the magical moments that your children will remember – and you will too.
Thank you,
Sally Peck
Bacich Principal
Bacich Library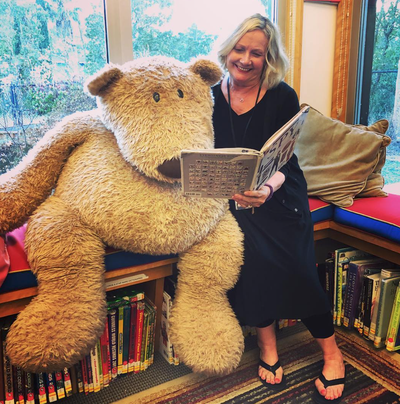 The 2018 KSPTA Book Fair was a huge success! Thank you Book Fair Chairs Crystal Vargas, Chrissy Green, Kerry Hecht, and Jen Johns for all the hours in planning and executing a hallmark event for the Kentfield Schools community. Thanks to Vicki Sonu Song for cataloging and covering the library donations from the generous children and families of the district and greater community.
The Bacich Library now has an Instagram page, follow us on: @bacichlibrary.
Susan Warnick
Bacich Librarian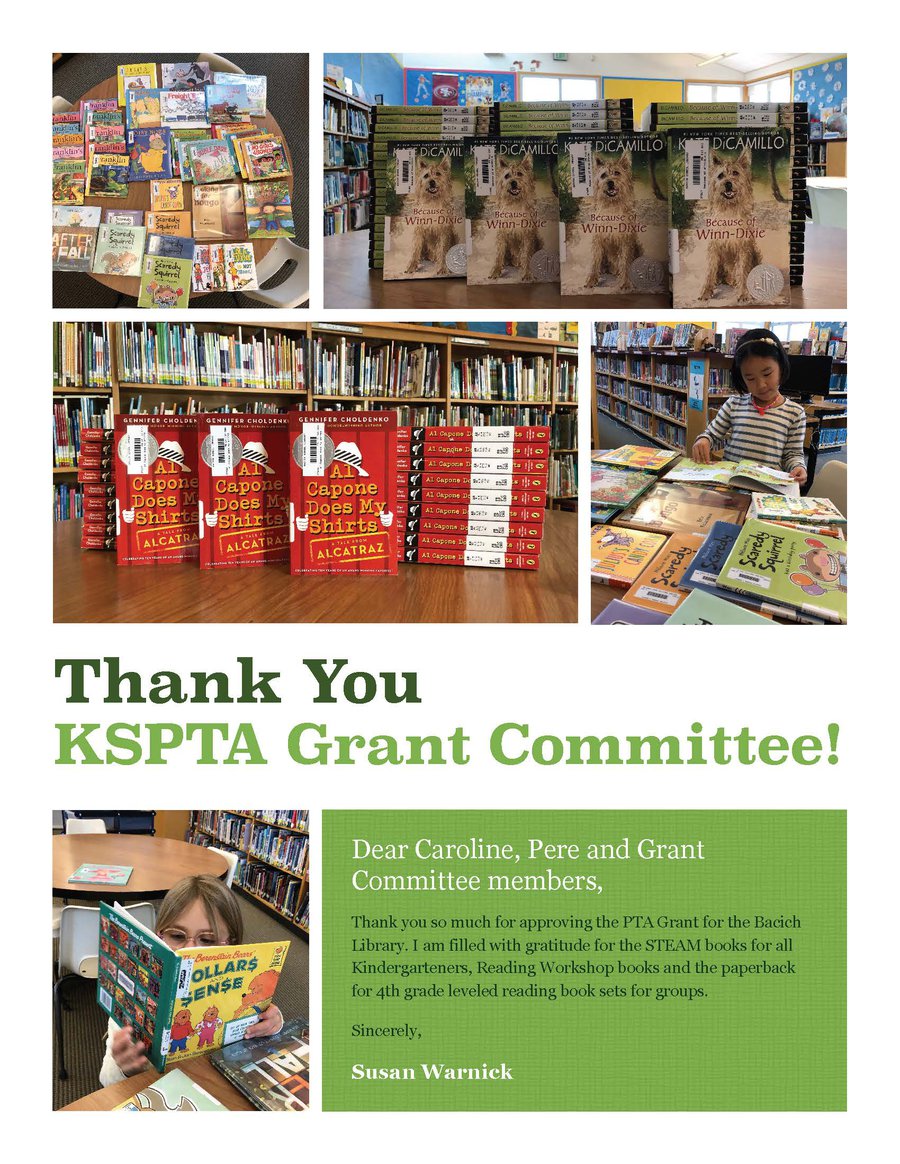 Bacich Announcements
Bacich Events
Friday, December 21, 2018: Walk & Roll Holiday Go Green Event
First Trimester Report Cards
Bacich first trimester report cards were released on Aeries on Monday, December 17, 2018.
Bacich Site Council
Next Meeting: February 4, 2018, 3-4 p.m., Bacich Library. All parents are welcome to attend.
Bacich Resources
Please visit our Bacich Families page for information such as the Bell Schedule, Parent Handbook, and other important resources and forms.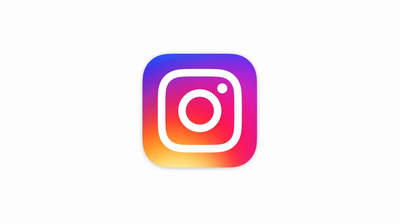 Follow Bacich on Instagram
Bacich Construction
Kent News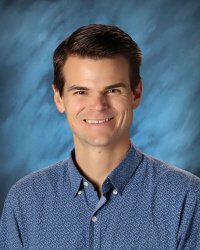 Greetings Kent Community,
I would like to introduce you to three new staff members joining the Kent team to start 2019.
Christy Stocker will join the sixth grade as our new English language arts and social studies teacher, and she will also be teaching our sixth grade poetry enrichment class. Ms. Stocker comes to Kent after a career teaching humanities at the middle school and high school levels. Her recent work experience includes teaching fifth through eighth grade English language arts at Nicasio School, where she also served as the school principal. Christy is excited to get to know the students and families in Room 11.
Maryellen Gore will join the physical education department in January following the retirement of longtime P.E. teacher Matthew Kelly. Ms. Gore has worked with students in kindergarten through eighth grades at a variety of schools, including recent teaching experience in Bellevue Union School District and at Miller Creek Middle School. Ms. Gore visited Kent for the full day on Friday, December 14th, working closely with our P.E. teaching team and meeting her classes of fifth and seventh graders. Maryellen will be a wonderful addition to our P.E. department!
Siera Taylor joins our Counseling team as our long term substitute for Corey Shaw, who will be on maternity leave for the remainder of the 2018-2019 school year. Ms. Taylor's experience includes counseling work at the elementary, middle, and high school level, including a substitute counseling assignment at our very own Bacich Elementary! For the weeks of December 3rd and December 10th, Ms. Taylor worked closely with Ms. Shaw and Ms. Longo in anticipation of this transition, and had the opportunity to work with a number of students and staff. Siera will be a strong addition to our counseling team, working to promote the social, emotional, and academic success of our students.
In other Kent news, we are so proud of eighth grader Athena Nguyen for her perspectives piece, which was broadcast on KQED radio two weeks ago. You can listen to her perspective here. Also, today we wrapped up our two-week special schedule to allow for our school-wide reading of Refugee by Alan Gratz. Please encourage your child to finish the book over the winter break if they didn't finish at school.
Joining the Kent school community has been a 2018 highlight for me, and I sincerely appreciate our community of families for the warm welcome and for your consistent support of our students and our school. I'm looking forward to our work together in 2019 and beyond!
All my best,
Grant Althouse
Kent Principal
Kent Activities Update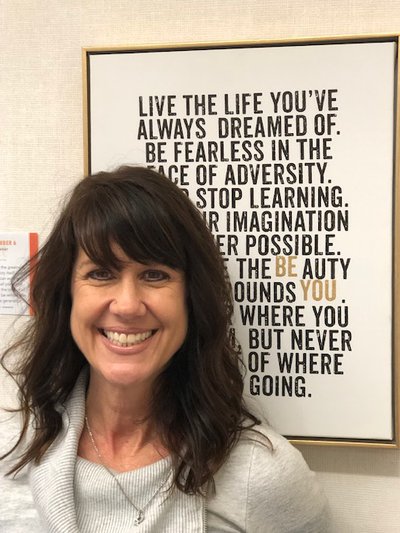 A huge thank you to everyone who made our hot cocoa sales possible today. It was an amazing treat! Special thanks to Vicki Sonu Song for providing all the compost-easy cups and to Tiffany Rowe for going above and beyond to make this happen. A big thank you to our incredible WEB leaders who helped serve as well!

What an amazing inter-district connection we made today when several seventh graders from the Service Innovation class put on kindness skits at the Bacich assembly! They performed four original skits on kindness, finding the light, and celebrating all cultures. The overarching theme was love. Each Bacich student was gifted a small wooden heart with the word "love" imprinted on it to hold onto until they felt someone needed it more than they did. Then they will pass the hearts on, rippling out kindness and compassion. I am so grateful to everyone at Bacich as well as Kent who make these connections so rich for all of us!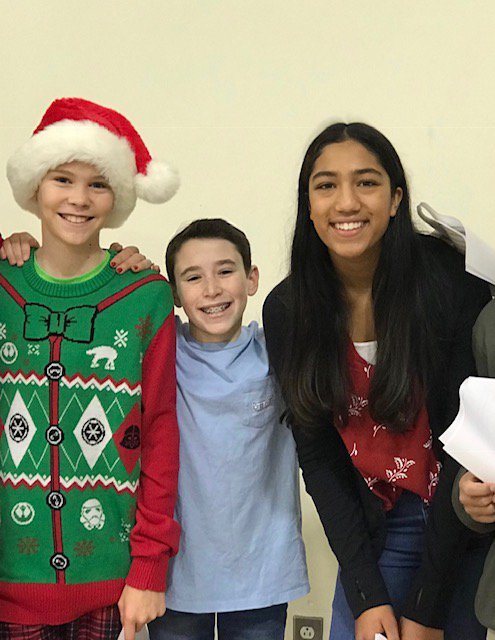 Tomorrow is the big day! Our first ever Countdown Court!
Have your Falcons get in the spirit to ring in the New Year by wearing silver and gold, 2019 glasses and hats, and Happy New Year gear! This will be a beautiful way to honor all customs and traditions while sending our kiddos off to Winter Break with a smile. Cheers to a new tradition!
Thank you,

Melissa Stephens
Activities Director
Kent Library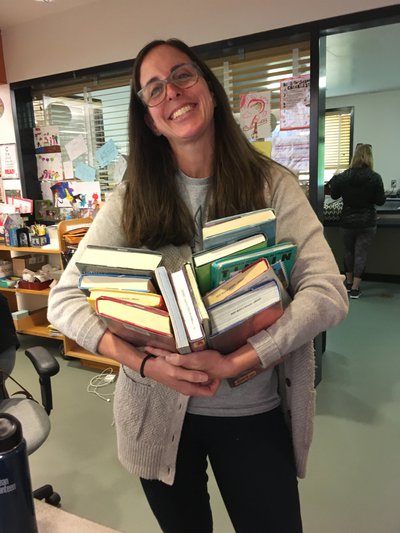 All School Read Ahead! Thank you for your support with our All School Read of Refugee. It has been incredible to be a part of the last two weeks as we have come together in this unique shared experience. Some groups have been reading the book aloud, some have read the book silently, while other students who have read the book already have been reading books related to the topics and characters in the book. I have been reading the book to about 50 students each day in the library and it's clear that the story is engaging students across the grades.
For those who have not finished the book before break, we encourage students to do so on their own either over break or when we return. For students who do not have a copy of the book, there will be ample opportunities after break to listen to the book or borrow a copy from the library. We highly encourage families to read the book and discuss some of the important and intense themes and moments from the story. We will have follow-up activities leading up to Alan Gratz's visit to our school on May 13th, including an essay contest in which the winners will get to share lunch and conversation with the author on that day. Stay tuned for more details in January!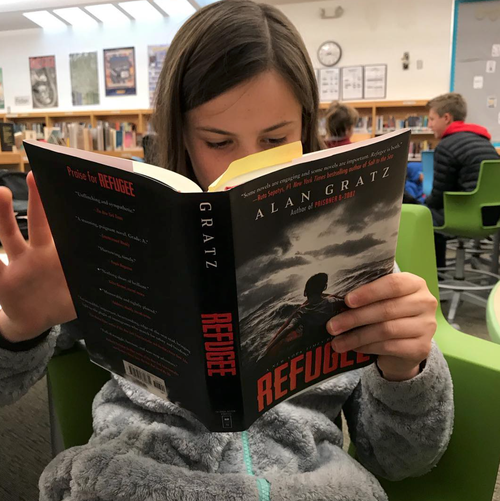 If your student borrowed a copy of Refugee from the school, please have them bring their copy back as soon as they finish it so we can donate our books to another school. We also welcome any other copies you may have purchased. Thank you!

Book Drive for Laurel Dell: Thank you to the many families who helped us to "give the gift of reading" to our partner school, Laurel Dell, this holiday season. We were able to supply most of the books on their list and delivered them this week to the excited students. We know it's not always easy to choose where you give this time of year, and we so appreciate your help with this annual drive!
Mock Newbery Club: The Mock Newbery Club has been furiously reading these last couple of months in preparation for our prediction of the award winners, which will be announced on January 28, 2019. Our group is comprised of students in grades 5, 6, and 8 who meet every two weeks to trade books and discuss what we are reading and which books we feel are deserving of this recognition. The titles we are reading were selected after I culled blogs, lists, and talked to other librarians and book sellers. For a full list of titles, click here.
Battle of the Books Ahead: Kent's second annual Battle of the Books will begin in January. This team competition will invite students to work together to read from a list of ten books including some new titles and classics. The group will meet once or twice a month to trade books, work with their team and practice for the competition, which will be held at lunch in the library in June. More info to follow!
Thank You, KSPTA Book Fair: Thank you to all of the wonderful families who donated books to the Kent Library through the book fair. I am overwhelmed with the generosity of our families and community and can't wait to process the books and get them into students' hands. Special thanks to Crystal Almanza and her amazing book fair team for putting together this great event.
FastForward Magazine: Have you seen the Kent Middle School News? This incredible publication, put together by the team at FastForward and featuring writing and art from Kent students, can be found in the lobby of the Kent Library. The issue includes an interview with our principal, Mr. Althouse, and an interview with Alan Gratz. Get your copy today!
Read! Winter break is a great time to snuggle up with a book and encourage your child to read. I hope that kids will take their books on trips or enjoy them at home. Reading daily is a habit students can develop anytime and time off from school is the perfect moment to begin. Don't forget to download the Overdrive or Libby app from the Marin County Free Library. With this app you can check out ebooks and audiobooks from anywhere you have an internet connection!! Listening to a book as a family on a long car trip is a shared family experience that encourages conversation and family bonding. Download the apps today!!
Thank you,
Rebecca Jelen
Kent Librarian
Kent Announcements
Yearbook Are Now On Sale!
Don't miss out on this important memento for your Falcon! Just go to this link: www.yearbookordercenter.com. Our school code is 7587.
Nameplate options will only be available until January, so get those requests in early.
Attention Eighth Grade Parents
Please send in your eighth graders' baby photos for that traditional page in our yearbook. These may be in hard copy or digital form! Simply email to mstephens@kentfieldschools.org.
Tdap vaccine proof due by January 25, 2019.
Students who do not provide the updated proof of immunizations will be unable to register for seventh grade enrichment classes.
Kent Site Council
Next Meeting: January 15, 2018, 3:30-4:30 p.m., Main Office Conference Room
All Kent parents are welcome to attend Site Council meetings. Please visit our Site Council page for meeting dates, agendas, and minutes.
Kent Resources
Please visit our Kent Families page for information such as the Bell Schedule, Parent Handbook, and other important resources and forms.
Safe Routes to School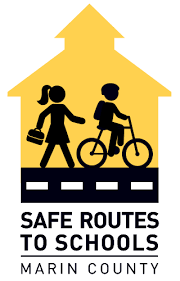 Bacich Walk & Roll to School Holiday Go Green Event – Friday, December 21, 2018
Use a green transportation method to school and join us for pastries, fruit, coffee (for parents), and hot cocoa at Bacich.
The Kentfield School District encourages all families to actively participate in our nationally-recognized KSD Safe Routes to School Program, a neighborhood-focused initiative to advocate green travel alternatives, and address traffic safety at our schools.
A team of Neighborhood Parent Captains provide suggested safe route maps and carpooling options all customized by neighborhood. We also advocate for traffic safety concerns on behalf of the families in our district's neighborhoods.
kik News
Mark Your Calendars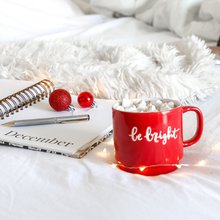 Donate to kik now to get your tax write off!

For your donation to kik to qualify as a charitable deduction for your 2018 taxes, please make note of these deadlines:
12/21: Securities Gift
Please initiate your securities transfer no later than the morning of Dec. 21.

12/31: Gift by Check or Credit Card
Checks must be postmarked on or before December 31st, and credit card payments must be posted by 9 p.m. PST on Dec. 31, 2018.
We're falling behind, and that hurts our kids.
Donations are down from this time last year, and that means that we're falling short of our pledge to give $1.1 million to the schools for this year's budget. This holiday season, give the gift of an exceptional 21st century education to your child, and to all the children in our community.  
Do it now to get your tax write off. It's a WIN-WIN!
Holiday Cheer for the Craziest Time of the Year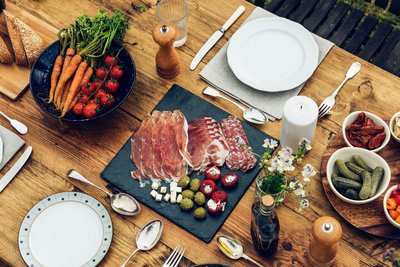 Feeling a little holiday stress? Psst... A tip from your friends at kik:
Let Our kik Business Partners
Help You Check Off That Holiday To-Do List!
It's officially here … the most wonderful (and craziest) time of the year. While you host friends and family and shop for your loved ones this holiday season, consider supporting the businesses that faithfully support our schools.
kik Speaker Series
Any contribution at any level makes an impact on our schools.
Help us reach 100% participation for our schools.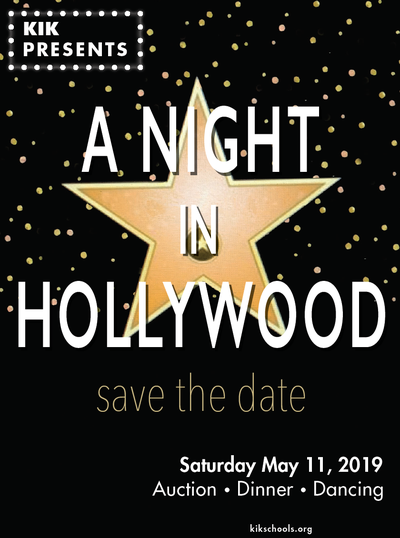 Save the Date! kik Auction | Dinner | Dancing
May 11, 2019
KSPTA News
Next KSPTA Meeting
January 28, 2019, 8:30-10 a.m., Kent Library