Kent News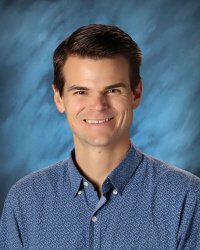 Greetings Kent Community,
Relationships matter. It's true in parenting, teaching, learning, and countless other areas of our lives – relationships matter. A growing body of research suggests that when children feel a trusted connection with adults in their lives, youth are more likely to enjoy academic success, develop empathy and interpersonal skills, grow personal responsibility, and avoid risky behaviors. The more caring adult relationships a student has, the more likely the child is to thrive in these areas. We want this for every Kent student.
To that end, Kent teachers and staff have set this as among our top priorities in our classrooms and on our school grounds. Do we create space for interpersonal connection between all members of our school community? Most recently, we've explored the five elements of the Developmental Relationship Framework, a model from the Search Institute that identifies key elements in strong, trusting relationships. We've discussed and explored how this model can help us to deepen our relationships with our students. The behaviors that encourage strong relationships include expressing care, challenging growth, providing support, sharing power, and expanding possibilities. Click here to read about 55 ideas for deepening relationships, which includes suggested strategies for parents, teachers, youth leaders, and children.
While we can control the way we interact with our students at school, and the conditions we create for relationships to flourish, our students also must open themselves and respond to our inquiries. Check in with your child on who they would identify as their trusted adult connections at school. Encourage your child to work to expand that network, strike up a conversation with a teacher, staff member, coach, or principal, and work with us to build relationships that matter. Please know that we are all doing the same.
All my best,
Grant Althouse
Kent Principal
Kent Library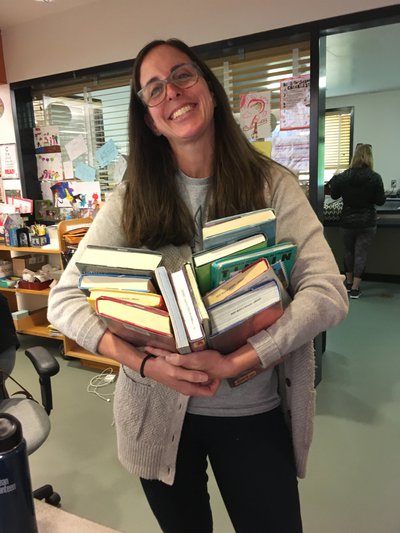 2019 is off to a great start in the library. After a successful All School Read of Refugee, students have been checking out many read-alikes and other titles by Alan Gratz. We have had so many classes visit the library from all the grades including:
Eighth graders to research resources for the upcoming Innovation Project in science using our new and old databases.
Seventh graders to check out new fiction books while "speedbooking."
Sixth graders to discover nonfiction books for their current reading unit and learn about our new databases.
Fifth graders to refresh their knowledge of the Dewey Decimal system and practice finding nonfiction subjects and books.
In the month of January, almost one thousand books were checked out by students!
Thank you to all of the wonderful volunteers who help me shelve books and manage students in the library each day. I could not do it without you! Thank you to all of the wonderful and generous families who donated so many books to the library through the book fair. I wish I had time to write an individual note to every one of you, but there were just so many! Finally, a huge thank you to KSPTA for the incredibly generous grant that we are using to fund our All School Read and author visit with Alan Gratz. This is an incredible opportunity!
Mock Newbery Club: Our first ever Mock Newbery club was a great success. We met every other week beginning in November and altogether we had about 15 students consistently attend our meetings and read the 10 books we selected for our short list. Though we did not get the winner correct, our group had a great time reading the same books and discussing them with one another. For our results, we had a tie between Ghost Boys by Jewell Parker Rhoades and Front Desk by Kelly Yang (who will be visiting Kent on June 6, 2019!). The actual winner was Mercy Suarez Changes Gears, by Meg Medina with honors going to The Book of Boy (one of our book club selections) and The Night Diary. All of the titles are available for check out in the Kent library! On Monday, club members had pizza together and watched the Newbery Award ceremony. It was a special group and we can't wait to do it again next year!
Book Passage: Don't forget to mention Kent Middle School the next time you shop for books at the Book Passage. Each time you do, a percentage of your sale goes back to the library! Their staff is extremely knowledgeable and helpful on everything from the hottest graphic novels to ways to challenge your kids with new books they will love. Mark your calendars for our May 3, 2019 Kent Shopping Event at the store featuring our band, student performances, and more!!
Refugee Follow Up: At this point, most of our students have read Refugee, and we have had some great post-reading discussions across the grade levels. We will continue the conversation as we near our visit with Alan Gratz on May 13, 2019, including an essay contest that will be announced in the coming month. A winner will be chosen from each grade, and these students will have the opportunity to have lunch with the author that day. Stay tuned for more information.
If your child would like to read a book related to the topics explored in the novel or participate in any follow up activities, click here.
Book Clubs: On Tuesday, February 5, 2019, Sarah from the Corte Madera Library will be here to discuss our latest book club selection Be Prepared, by Vera Brogsal. Students who have read this book are encouraged to bring their lunches to the library to chat about the book with us!
Rebecca Jelen
Kent Librarian
Kent Announcements
YouthTruth Student Survey
Please note: the newsletter on 1/24/2019 incorrectly stated that fifth graders would be given the middle school survey. These students will receive the elementary school survey. Sixth, seventh, and eighth graders will receive the middle school questions.
Surveys will be administered sometime between January 28, 2019 and February 8, 2019.
Please read the District's newsletter section for more information on this survey.
Yearbook Are Now On Sale!
Lost & Found Items Will Be Donated – Friday, February 8, 2019
Please check the bins if your child is missing something.
Eighth Grade Announcements
We are no longer accepting baby photos for the yearbook. We extended the deadline twice, and the yearbook company has already set that page.
Eighth Grade Graduation Information: Check this page for graduation fundraising events, committee meeting dates, volunteer sign-ups, graduation events, and forms. Volunteer sign up now open!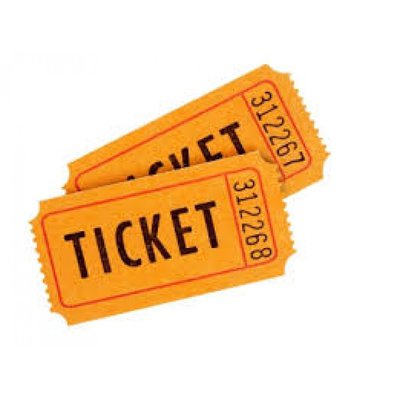 Graduation Fundraiser Raffle:
We are looking for gifts appealing to parents and/or kids. Suggestions: theatre or sporting event tickets, restaurant gift cards, headphones or other electronics.
Kent Events
Wednesday, February 6, 2019: Pizza fundraiser for 8th grade graduation after school sale, 1:15-1:45 p.m. $5 for a slice, drink, and cookie. $3 for each additional slice.
Wednesday, February 13, 2019: 8th grade graduation fundraiser bake sale, 1:15-1:45 p.m.
Wednesday, February 27, 2019: Incoming 5th Grade Registration Event, 1:30-3 p.m., Kent Office, download Proof of Residency Affidavit
Kent Site Council
Next Meeting: February 5, 2019, 3:30-4:30 p.m., Main Office Conference Room
All Kent parents are welcome to attend Site Council meetings. Please visit our Site Council page for meeting dates, agendas, and minutes.
Kent Resources
Please visit our Kent Families page for information such as the Bell Schedule, Parent Handbook, and other important resources and forms.