District Newsletter
February 14th, 2019
Don't Miss These Announcements
No School - February 18 and 19, 2019 in observance of Presidents Weekend
Current 4th Graders: Incoming 5th Grade Registration Event
Wednesday, February 27, 2019: 1:30-3 p.m., Kent Office
Please download and complete this Proof of Residency (POR) Affidavit before the registration event.
Bring the form and your supporting documents with you to the registration event.

As described on the Affidavit, you must submit two items from the Category 1 (the first column) and one item from Category 2 (the second column).
Upcoming Events
Friday, February 15, 2019
Fourth Grade Rancho Day for students
Being Adept programming for eighth grade students
Monday, February 18, 2019 and Tuesday, February 19: No school to observe Presidents Weekend
Wednesday, February 20, 2019
Walk and Roll to School Day
Save the Date:
Wednesday, February 27, 2019: Current fourth grade/incoming fifth grader proof of residency for registration event, 1:30 to 3 p.m., Kent office. (Download Affidavit here)
Thursday, February 28, 2019: Third Grade Concert, 6:30–7:30 p.m., Bacich Community Center
District News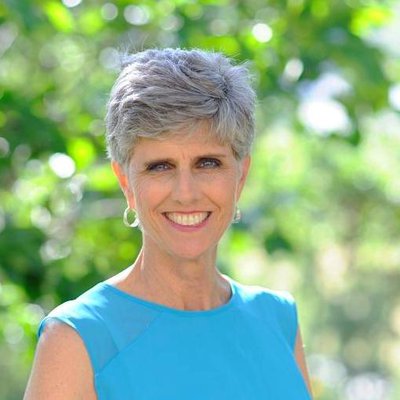 Dear Kentfield Community,
As you know, I made a decision this morning to send students home from both of our schools due to the power outage at Kent that had lasted for close to two hours and for which no end time was available. Our systems are intertwined between our two schools, so even though Bacich had not lost power, their telephone systems would have become unusable before the end of the school day.
Safety is our first concern. The ability to communicate with our families and outside emergency services was compromised in this situation, so I decided to close both schools for the remainder of the day.
Shortly after sending the first notice of this decision, the lights came back on at Kent and I sent the second communication stating that school would now continue, but that I had no guarantee that power would stay on for the rest of the day.
Our systems for releasing students to parents and other adults in this type of situation were put to the test today in a much more authentic way than they are during our annual disaster drills. We are taking the lessons learned from this as the silver lining from a scenario that was logistically challenging.
One lesson we are already acutely aware of is the importance of families keeping their Aeries Emergency Contacts up-to-date and including anyone who might pick up their child.
If you did not receive any notices from me today about the closure/non-closure, you may have set your Notification Preferences during registration in the Aeries parent portal to "Do Not Contact." The other options are to receive "General and Emergency Announcements" or "Emergency Announcements." If you wish to have your preferences checked and/or changed, please contact data@kentfieldschools.org.
We so appreciate everyone's patience and understanding as we connected students with their family and friends who were authorized to take them home.
We fully expect school to be open tomorrow as the forecast is for the rain and wind to lessen, which we hope means the power will remain on.
Enjoy the four-day weekend,
Budget Information Meetings
Meetings Open to the Public
March 4, 2019
8:30 a.m.
KSPTA Meeting,
Kent Library
March 5, 2019
3:30 p.m.,
Kent Site Council Meeting,
Kent Office Conference Room
March 14, 2019
3:45 p.m.
Finance Committee Meeting,
District Office
March 21, 2019
6 p.m.
ELAC/DELAC Meeting,
District Office
The Budget Information presentation was featured at the Bacich Site Council meeting on February 4, 2019.
School Board
Next Meeting: March 12, 2019
Regular meeting: 5 p.m. in the District Office.
The Agenda will be posted by 5 p.m. the Friday before the meeting.
Board Meeting Highlights – February 12, 2019
At its regular meeting on Tuesday, the Board of Trustees enjoyed a comprehensive presentation on the status of the district's technology and innovation programs from teachers Michael Bessonette and Peter Goetz, and Technology Director Andrew Korff. Several students also joined to demonstrate ways they use technology and employ innovation at Bacich and Kent. Second graders Will Orlick and Eleanor Hershman; third grader Kate Miller; fourth graders Savannah Ferrari and Chase Hatch; sixth graders Skyla Thomas, Sadie Kawaja and Odin Palen; and eighth graders Bryce Kim, Lauren Mann, and Max Malone demonstrated everything from coding to T-squares, illustrating the wide range of possible learning opportunities available in our district using the disciplines of Science, Technology, Engineering, Art, and Math (STEAM). The Board has decided to agendize a discussion of all they learned from the staff/student presentation and audience comments at its March 12 meeting. The agenda for that meeting will be posted on March 8th with the approximate time the discussion will be held.
Immediately following the presentation, David Riedel was sworn in as the newest Trustee. David was selected by the Board last week. He is the president and founder of Riedel Research Group, a parent of two district students, and former Board member of the Kentfield Schools Foundation – kik. Welcome, David!
The Board voted to adopt the 2019-2020 calendar following its acceptance by the teachers' association. Highlights include: September 3, 2019 – first day of school; June 12, 2020 – last day of school; October 9, 2019 – school holiday; December 23, 2019 to January 3, 2020 – winter break.
Kent Counselor, Heidi Longo, shared highlights of the counseling program, including the recent lessons for eighth graders on Signs of Suicide. Students frequently cite stress as a contributing factor when they find themselves depressed, and these feelings often lead to substance abuse. Kent's counseling staffing is the equivalent of one full-time person and one ⅔-time person, in addition to two interns. Students may self-refer, refer their friends, or parents may call to ask that a counselor check in with their child.
The district's newly-compiled Comprehensive Safety Plan was approved by the Board. This evolving plan is intended to address the wide range of issues related to safety on school campuses in addition to disaster preparedness: child abuse reporting requirements, discipline, harassment policies, and ingress/egress procedures, among others. The plan is available online, and we welcome your input. Please contact lschott@kentfieldschools.org with any comments.
District Committees
Thursday, March 14, 2019, 3:45-4:45 p.m., District Office
English Language Learners
Bacich News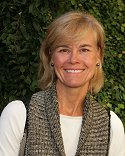 Dear Parents,
I'd like to use this week's Parent Bulletin to highlight a few important reminders for our school families. These protocols can be found in the Bacich School Parent Handbook.
The first reminder involves the staggered dismissal for our students. Due to the size of our school and the number of children at each grade level, we must dismiss students during different times, specifically 1:10 p.m. (Kindergarten), 2:20 p.m. (Grade 1 and 2), and 2:53 p.m. (Grade 3 and 4). These times are slightly different for our minimum day Wednesdays. Traffic around our school campus and carline cannot handle all students being dismissed at the same time. (View dismissal the times on Bacich Bell Schedule)
We realize that the staggered dismissal is not ideal for many of our families. We invite those families who must wait for the second dismissal to wait in the area in front of the office or in the kindergarten playground. Students must have parent or guardian supervision, at this time. Please do not wait on the playground equipment near the playing field, as it disrupts our P.E. classes, which are in session until the end of the school day at 2:53 p.m.
We also ask that our students not wear Apple watches or other similar devices to school. We are finding these devices disruptive to the school day and student's learning, and our young students are misplacing and losing them.
We appreciate your support and attention to these requests.
Thank you,
Sally Peck
Bacich Principal
Bacich Announcements
Current Fourth Grade Families:
5th Grade Registration Event at Kent on Wednesday, February 27, 2019, 1:30-3 p.m., Kent Office
Please download and complete this Proof of Residency (POR) Affidavit before the registration event.
Bring the form and your supporting documents with you to the registration event.

As described on the Affidavit, you must submit two items from the Category 1 (the first column) and one item from Category 2 (the second column).
Kindergarten registration opened on Friday, February 1, 2019.
Bacich Events
Friday, February 15, 2019: Rancho Day for fourth grade students.
Thursday, February 28, 2019: Third Grade Concert, 6:30–7:30 p.m., Bacich Community Center
Bacich Site Council
Next Meeting: March 4, 2019, 3-4 p.m., Bacich Library. All parents are welcome to attend.
Bacich Resources
Please visit our Bacich Families page for information such as the Bell Schedule, Parent Handbook, and other important resources and forms.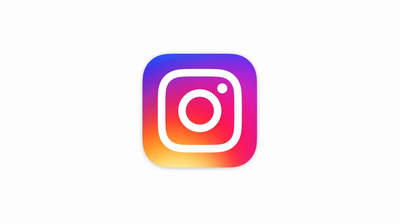 Follow Bacich on Instagram
Bacich Construction
Kent News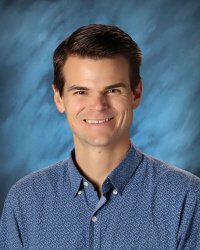 Greetings Kent Community,
Every Tuesday afternoon we take a short break from the academic rigor in our classrooms to welcome students into an environment with a completely different focus, Advisory class. Advisory is a 30-minute session designed to create a safe and supportive home base for our students. It is a time in everybody's weekly schedule to connect with a teacher and classmates, and to explore topics other than the daily progression of their classroom lessons and learning.
Activities in Advisory emphasize social and emotional learning (SEL), rather than academic learning. The Collaborative for Social and Emotional Learning defines SEL as the process through which children and adults understand and manage emotions, set and achieve positive goals, feel and show empathy for others, establish and maintain positive relationships, and make responsible decisions. During Advisory sessions students can expect to engage in team building with classmates, discuss social challenges at school, play constructive games, role play through dilemmas and challenges, have class meetings, and complete academic check-ins with their teacher. While social and emotional learning is embedded within academic and enrichment classes in many ways, spending this time on Tuesdays creates an opportunity to explicitly teach critical life skills that will serve our middle schoolers well in their experience at Kent and in their lives beyond middle school. During Advisory, students have the chance to create bonds with classmates around non-academic topics, and to build relationships with adults on our campus.
The 30-minute Advisory class every Tuesday afternoon is time well spent, and we see the evidence of its positive impact through the ways in which students support each other to navigate the social and academic environments at our school.
All my best,
Grant Althouse
Kent Principal
Together We Can
Sign Up Here to participate in the new community service initiative.
Kent Announcements
Yearbook Are Now On Sale!
Kent Athletics
Kent Golf Sign-ups for 5th-8th grades are now open.
Sign-ups will be posted in the boys' and girls' locker rooms for the next two weeks.
Students should listen to the broadcast for tryout information.
Tryouts will be held in late February at McInnis Golf Course.
Ryan Palmer
Athletic Director
Kent Events
Wednesday, February 27, 2019: Incoming 5th Grade Registration Event, 1:30-3 p.m., Kent Office
March 6, 2019: 8th Grade Graduation Fundraiser Pizza Lunch Sale, after school, in front of the library
Kent Site Council
Next Meeting: March 5, 2019, 3:30-4:30 p.m., Main Office Conference Room
All Kent parents are welcome to attend Site Council meetings. Please visit our Site Council page for meeting dates, agendas, and minutes.
8th Grade Announcements
High School Registration
Check this page for graduation fundraising events, committee meeting dates, volunteer sign-ups, graduation events, and forms. Volunteer sign up now open!
Kent Resources
Please visit our Kent Families page for information such as the Bell Schedule, Parent Handbook, and other important resources and forms.
Safe Routes to School
Upcoming Walk & Roll Wednesdays
| | |
| --- | --- |
| February 20, 2019 | February 27, 2019 |
Visit Safe Routes to School for Walk & Roll information, safety tips in English and Spanish, neighborhood safe route maps, and public bus to Kent information.
kik News
Save The Date: Saturday, May 11, 2019
kik Auction | Dinner | Dancing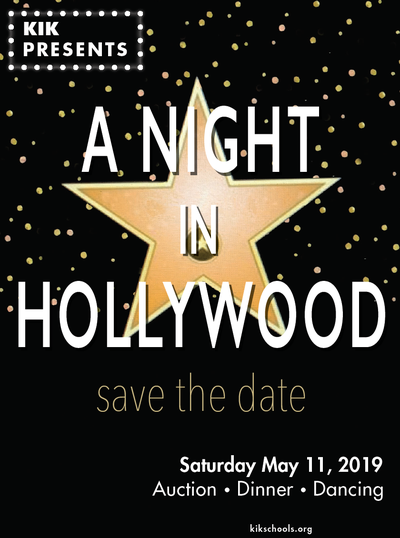 Any contribution at any level makes an impact on our schools.
Help us reach 100% participation for our schools.
KSPTA News
Next KSPTA Meeting: March 4, 2019, 8:30-10 a.m., Kent Library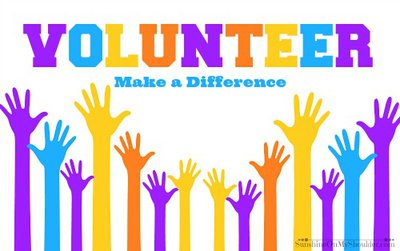 Be Part of Something Good
Your KSPTA is looking for fabulous people like you, to join us, as Board Members and Coordinators. If you are interested, in being a part of a super cool group of volunteers, who are doing great things at our schools, please contact Christy Chandler at christyhchandler@gmail.com. If you would like to learn more before you reach out, click HERE.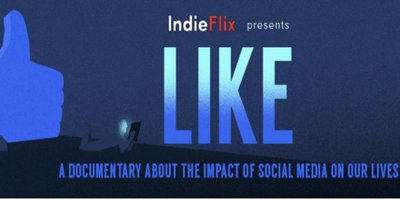 Parent Education: Film Screening
Like – A documentary about the impact of social media on our lives.
March 11, 2019, 6:45-8 p.m., The Lark Theater
Film screening and panel discussion
Tickets are free but an RSVP is required at likemoviemarin.eventbrite.com