District Newsletter
February 28th, 2019
Don't Miss These Announcements
Upcoming Events
Friday, March 1, 2019
Kent Battle of the Books sign-up deadline. Students should visit the Kent Library for more information.
Monday, March 4, 2019
Tuesday, March 5, 2019
Kent Site Council meeting, 3:30-4:30 p.m., Kent Office Conference Room
Parent Education: Vaping, Nicotine, and Marin County Youth, 7-8:30 p.m., Kent Middle School Library, RSVP Here
Wednesday, March 6, 2019
Friday, March 8, 2019
Save the Date:
Monday, March 11, 2019: Like – A Documentary About the Impact of Social Media on Our Lives, 6:45–8 p.m., Lark Theater, free, but tickets required
Wednesday, March 20, 2019: Screenagers Film, 7-9 p.m., Kent MP Room, RSVP here
Thursday, March 21, 2019: DELAC meeting, 5:45-7 p.m, Kentfield District Office
Friday, March 22, 2019: Fifth and Sixth Grade Games Night, 6-8 p.m.
Monday, March 25, 2019:
Fourth grade parents - Gold Country meeting, 8:30-9:30 a.m., Bacich Room 33
Thursday, March 28, 2019: Kent Open House, 6-7:30 p.m.
District News
Emergency Operations Update
Communications Systems Battery Backup
We had begun the process of purchasing battery backup devices for both schools several months ago, but the February 14th power outage has underlined how important it is to make our communications systems more resilient.
Our current plans are to install sufficient battery capacity to keep the network, phones, paging and bell systems operational in all classrooms at both schools for 2 hours during a power outage. The school offices and the district office will continue to have network and phones for 4 hours, to allow for coordination and communication during a prolonged outage.
We are evaluating these plans in light of what we've learned from Thursday's power outage, and will be making adjustments to ensure we are better able to weather the next event.
Budget Information Meetings
View Budget 101 Presentation Here
This presentation will be discussed at the following public meetings:
March 4, 2019: KSPTA Meeting, 8:30 a.m., Kent Library
March 5, 2019: Kent Site Council Meeting, 3:30 p.m., Kent Office Conference Room
March 14, 2019: Finance Committee Meeting, 3:45 p.m., District Office
March 21, 2019: ELAC/DELAC Meeting, 6 p.m., District Office
School Board
Next Meeting: March 12, 2019, 5 p.m. in the District Office.
The Agenda will be posted by 5 p.m. the Friday before the meeting.
District Committees
March 14, 2019, 3:45-4:45 p.m., District Office
Communication Committee
At last month's Communications Committee meeting, there was discussion about the ways families wish to receive information from the district. Since we know that only about half of the emails we send with the newsletter link each week are opened, it was deemed important to attempt some different vehicles for sharing news and reminders. To that end, each Thursday evening there will be a text message sent simultaneously with the email containing the link to the newsletter. In addition, text messages announcing events of the next day will occasionally be sent the evening before. The Committee hopes that this variety of delivery methods increases families' knowledge of what's going on in our schools.
English Language Learners
Bacich News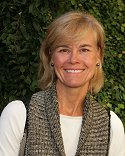 Bacich Principal Sally Peck
Bacich Announcements
It is time for Pennies for Patients again!
March 1-15, 2019
The fundraiser benefits the Leukemia and Lymphoma Society.
Students will bring home collection boxes in their Friday folders on March 1, 2019.
March 20, 2019, 1-3 p.m., Bacich Office
Bacich Office staff will be available to assist parents of incoming Kindergarten students who may need help with the registration process. We will also be available any other day as well with an appointment.
Parents will need to bring all of the Proof of Residency documents as well as a birth certificate and current immunization records.
Bacich Site Council
Next Meeting: March 4, 2019, 3-4 p.m., Bacich Library. All parents are welcome to attend.
Bacich Library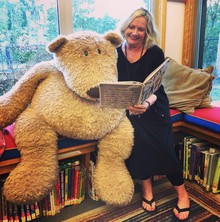 The California Young Reader Medal (CYRM) program encourages recreational reading of popular literature among the young people of our state. Since its inception in 1974, millions of California children have nominated, read, and voted for the winners of the California Young Reader Medal.
Young people recommend the titles of their favorite books for nomination, or teachers and librarians note repeatedly read or requested titles, and these are submitted to the California Young Reader Medal Committee. To be considered for nomination, a book must be an original work of fiction published within the last four years by a living author. Recommendations for nomination are due each year by April 1 for consideration as a nominee the following year.
The Bacich Library has copies of all nominated books, which Ms. Warnick will be reading to all classes for children to vote upon.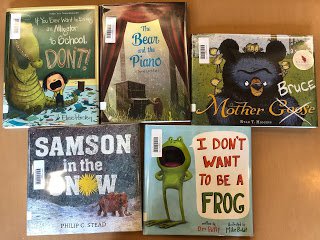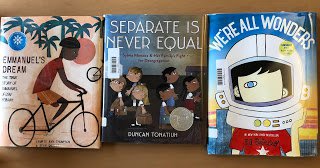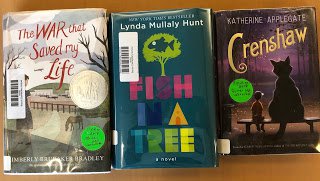 Come by the Bacich library to see how each CYRM nominee is doing!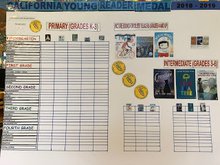 Susan Warnick
Bacich Librarian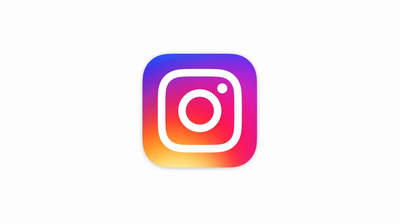 Follow Bacich on Instagram
Bacich Construction
Kent News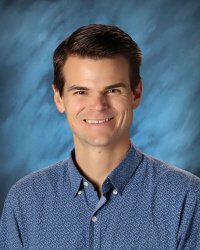 Kent Principal Mr. Althouse
Kent Announcements
Together We Can!
Sign Up Here to participate in the new community service initiative.
Yearbook Are Now On Sale!
Kent Site Council
Next Meeting: March 5, 2019, 3:30-4:30 p.m., Main Office Conference Room
All Kent parents are welcome to attend Site Council meetings. Please visit our Site Council page for meeting dates, agendas, and minutes.
8th Grade Announcements
High School Registration
March 6, 2019, 1-1:45 p.m: Pizza lunch graduation fundraiser

$5 for a slice (cheese or pepperoni), drink, and cookie.
$3 for each additional slice.
Kent Library Update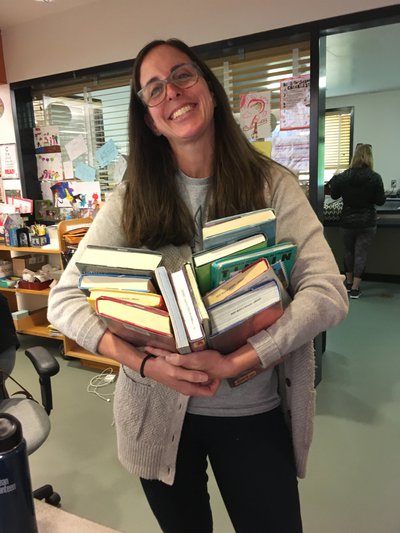 February was a busy and exciting month here in the library. We had many classrooms coming through to work on special projects, support reading units, check out books, and do research using our print materials and databases. During the month of February, Kent students checked out more than 400 books!
4Paws Readers of the Pack: This week, we had our first visit from Rudy, the golden retriever, and Ernie, the pit bull, as part of our new partnerships with 4Paws Readers of the Pack, an organization trains dogs and their owners in listening to students read aloud free from judgment or correction.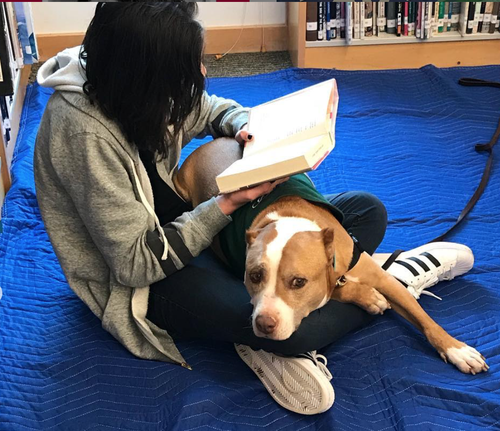 Students who would like to participate can check in with me for more information.
Additionally, if your family has a dog you think would be a good fit for the program, you can be trained to come and be part of the Kent Readers team! Find out more here.
Battle of the Books: This week, we launched our team reading competition where students can join up with a group of four to read twelve books between them by June 4th. This was great fun last year and students enjoyed the community of the group and reading a discussing the books.
The deadline to sign up is Friday, March 1st. Students should come see me for more information.
Dan Gemeinhart Skype Visit: Next Tuesday, March 5th at 10:30 a.m., we will have a special Skype author visit with Dan Gemeinhart, author of the popular title Scar Island, and many more including Good Dog, Some Kind of Courage, and The Honest Truth.
Students who have read any of Dan's books may sign up to be a part of the conversation in their language arts classes or with me in the library.
Refugee Follow Up: In March, students will have a chance to participate in a special donation drive called "Change for Change," organized by our student council and activities director Ms. Stephens. During this drive, students will be asked to bring in spare change from home to contribute to the JFCS Refugee Resettlement programs. We will kick off the program with a visit from a representative from the organization and a newcomer refugee who will speak about their experiences. Following the drive kick off, students will have a chance to write an essay about their connection to the story to enter into our contest to have lunch with the author during his visit on May 3rd.
Save the Date! 2nd Annual Kent Middle School and Book Passage Shopping and Live Music Event
On my reading list...
There are so many incredible books out there right now, I am having a hard time keeping up!
Rebecca Jelen
Kent Librarian
Safe Routes to School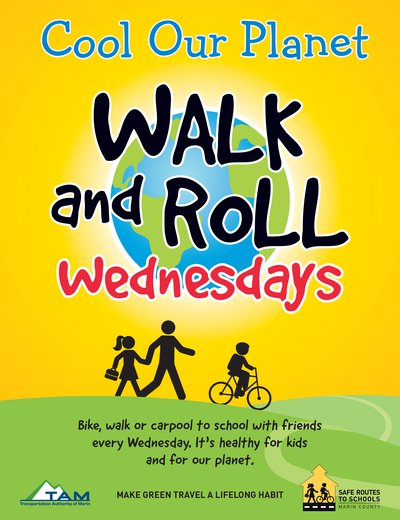 Upcoming Walk & Roll Wednesdays
March 6, 2019 and March 13, 2019
Visit Safe Routes to School for Walk & Roll information, safety tips in English and Spanish, neighborhood safe route maps, and public bus to Kent information.
kik News
Save The Date: Saturday, May 11, 2019
kik Auction | Dinner | Dancing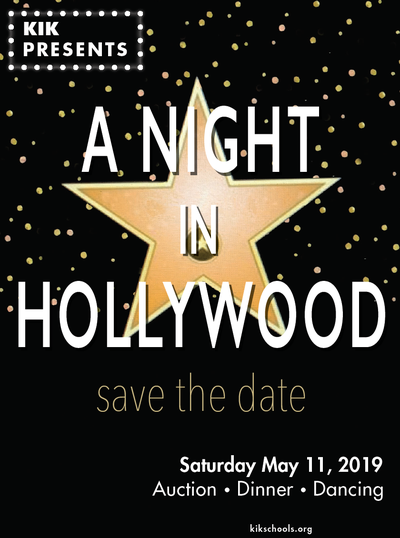 Sponsor The Auction
Can you help with a donation for our auction? We are looking for fun experiences, rounds of golf, vacation homes, tickets to sporting events, talk shows, concerts and more. We also welcome donations of gift certificates to retailers like Whole Foods, Apple, Target, or any of the amazing local businesses that support kik link to: www.kikschools.org/business-supporters/directory-business-listings/
Any contribution at any level makes an impact on our schools.
Help us reach 100% participation for our schools.
Community News
These programs are not sponsored by the Kentfield School District. Distributing flyers and information is a community service and does not imply endorsement.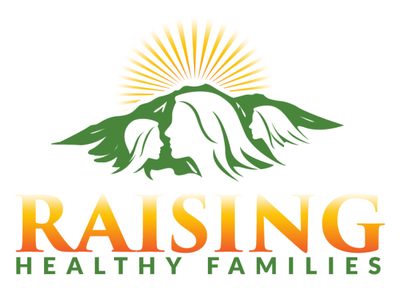 2019 Raising Healthy Families Community Education Series
The Marin County Office of Education, in collaboration with Raising Healthy Families and the Community Institute for Psychotherapy, invites you to attend a series of informative, educational presentations that will examine important issues facing today's families. The presentations will be led by noted Bay Area experts, and will offer tools and strategies to empower caregivers to raise children who are curious, compassionate, and resilient.

Admissions is free, and attendees must register in advance at www.cipmarin.org or by calling (415) 459-5999, ext. 101.
Suggested donations, sliding scale, $75, $50, $25. All event proceeds go directly to support Community Institute for Psychotherapy's safety-net programs.
Teen Cannabis and Alcohol Use: What Parents Can Do
Presented by Adam Nelson, MD
Saturday, March 2, 2019, 9-11 a.m.
Marin County Office of Education, 1111 Las Gallinas Avenue, San Rafael
Raising Boys to be Heroes in an Age of Villains
Presented by Mark Edwards, LMFT
Tuesday, March 12, 2019, 6-8 p.m.
San Rafael Community Center, 618 B Street, San Rafael
Embodied Resilience: Mindfulness for Challenging Times
Presented by Shai Lavie, LMFT
Thursday, March 28, 2019, 6:00 pm-8:00 pm
San Rafael Community Center, 618 B Street, San Rafael, CA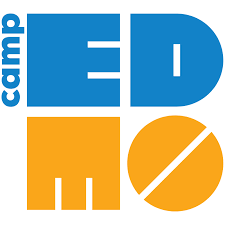 Camp EDMO™ for Pre-K–8th Graders
At Camp EDMO™, kids develop their creative capacity, unleash their inner scientist and technologist, and plumb the mysteries of the natural world. They lose themselves in STEAM-infused activities designed in concert with experts from brilliant museums. Young people are inspired to accept themselves and others, push their boundaries with confidence and, most importantly, act with real kindness and compassion.
Three summer camp sites in Marin.
Learn more and enroll at campedmo.org.