Kent News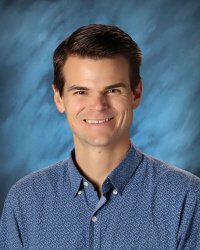 Kent Principal Mr. Althouse
Kent Announcements
Yearbook Are Now On Sale!
Save the date! May 2, 2019 – Second Annual Kent and Book Passage Event.
The evening will feature student performances including our Kent band, as well as summer reading recommendations and shopping to benefit our school! Hope to see you there!
Our Change for Change drive is in full swing!
Time to clean out those couches, coat pockets, and coin jars! We are collecting change, by house, to benefit the JFCS's Refugee Resettlement Program. This is a real world connection to our all school reading of Refugee by Alan Gratz to help refugees like Isabel, Josef, and Mahmoud right here in our own area. Refugees in the Bay Area need our help and the JFCS will help ensure that our change will help to change the lives of others. Collection jars are located in room 34. Thank you for helping to build a better world!
Together We Can!
Sign Up Here to participate in the new community service initiative.
Kent Site Council
Next Meeting: April 2, 2019, 3:30-4:30 p.m., Main Office Conference Room
All Kent parents are welcome to attend Site Council meetings. Please visit our Site Council page for meeting dates, agendas, and minutes.
8th Grade Announcements
High School Information
Kent Graduation Raffle
Tickets are being sold for the annual Kent Raffle to raise funds for 8th grade graduation. Beginning April 3-19, 2019, raffle tickets will be available for sale in each quad during morning recess! We will raffle off $500 cash, AirPods, Gotts gift certificate, a Guest Star spot on Wednesday Broadcast, and a one gallon candy jar! Tickets are $5 each or 5 for $20. The winners will be drawn on April 19, 2019.
How to Submit Photos for the 8th Grade Bacich Breakfast Video
Please submit an email with the names of all of the children in the photos in the subject line of your email and also in the email body text. Please send no more than 3 photos in the highest resolution possible to: 8thgraderphotos@gmail.com.
Photos are due April 15, 2019.