Kent News
Kent Library Update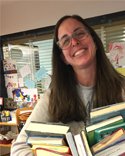 Attention 5th and 6th graders!
On June 6, 2019, we will have an author visit with Kelly Yang who wrote the wonderful novel, Front Desk. If you would like to read it, you may borrow a copy from your language arts teacher or the library. If you would like to have lunch with the author when she is here, enter our letter contest for a chance to win!
See Ms. Jelen or your language arts teacher for more information or click here for the prompts.
Battle of the Books
Our Battle of the Books competition will be held during Kent Read Week on Tuesday, June 4, 2019 during lunch. Battle of the Books participants!
Please bring your t-shirt and pizza order forms to the library by Tuesday, May 28, 2019 if you would like to order a competition shirt.
Click here for the order form.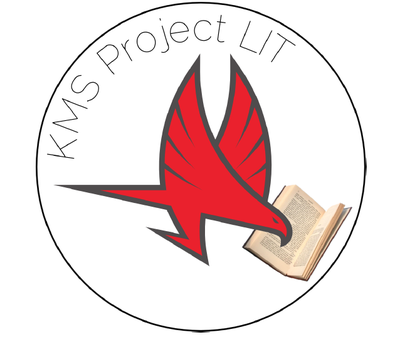 Looking for future leaders for our 2019-2020 KMS Project LIT book club team!
Do you love to read? Do you love talking about new books that expand your world with others? If so, join our KMS Project LIT leadership team! This is a chance to be part of a movement through books to create change in our school and world, and connect with other middle schoolers throughout the country! Our team will select next year's books, lead our book clubs, and help us spread the word in our community.
Join us at a meeting in Ms. Gallagher's room, room 24 at lunch on Tuesday, May 28, 2019 if you are interested in joining our dynamic group! It's gonna be LIT!!
Rebecca Jelen
Kent Librarian
Kent Announcements
Together We Can!
All Together We Can Service projects are open to everyone! For example, although the seventh grade has chosen to do a movie night for their project, all grades and community are welcome to come! The more the merrier at all events, Falcons!!
Kent School Site Council
Next Meeting: June 4, 2019, 3:30-4:30 p.m., Main Office Conference Room
All Kent parents are welcome to attend School Site Council meetings. Please visit our Site Council page for meeting dates, agendas, and minutes.
Site Council Election - How to Vote
Parents should have received an email from noreply@electionrunner.com, which includes a link that allows you to vote
Paper ballots are available in the office
8th Grade Announcements
All Graduation Forms are due now to the Kent Office
Future Redwood High School Families
Would you like a way to be more connected to parents of your child's Freshman class? Redwood Parents Connect, a Redwood-specific parent-led community, would like to welcome you to join the community! Go to redwoodparentsconnect.com/2023 for more info! Parent groups are now forming for the incoming freshman class, and there is a closed Facebook group just for parents of Redwood's Class of 2023. Sign up now!