District Newsletter
May 30th, 2019
Don't Miss These Announcements
Upcoming Events
Friday, May 31, 2019
Monday, June 3, 2019
4th to 5th Grade Parent Step Up Day, 8:40-9:40 a.m., Kent Library
Bacich Site Council meeting, 3-4 p.m., Bacich Library

All are welcome to attend
Tuesday, June 4, 2019
Kent Site Council meeting, 3:30-4:30 p.m., Kent Conference Room, agenda

All are welcome to attend

Kent Battle of the Books
5th Grade Band Spring Concert, 7–8 p.m., MP Room
Wednesday, June 5, 2019
Bacich ELAC meeting, 8:30-9:30 a.m., Bacich Portable 1, agenda
Intermediate and Advanced Band Spring Concert, 7–8 p.m., Kent MP Room
kik board meeting, 7:30-9:00 p.m., District Office
Thursday, June 6, 2019
Bacich Parent Volunteer Celebration, 8:30–9:30 a.m., Bacich Community Center
Safety Committee Meeting, June 6, 2019, 9:30-10:30 a.m., District Office (note: new date change from 6/5/2019)
Kent 2019-2020 Student WEB Leader Training
6th Grade and Advanced Choir Spring Concert, 7- 8 p.m., MP Room
Friday, June 7, 2019
Last day of service for Bacich's Fun Lunch and Kent's Lunch Bar
Save the Date
Monday, June 10, 2019
Kent Yearbook Distribution
Tuesday, June 11, 2019
Wednesday, June 12, 2019
Kent 8th Grade Bacich Breakfast and Slideshow, 9 a.m.
All Bacich Lost & Found items will be donated
Thursday, June 13, 2019
Kent Yearbook Signing Day and Graduation Dress Rehearsal
7th Grade to McNear's Beach
Finance Committee Meeting, 3:45-4:45 p.m., District Office
Friday, June 14, 2019
Last day of school
Kent Graduation, College of Marin Gym at 2:30 p.m. Graduation Donation Form

Reception immediately following

Kent Graduation Dance, 7:30-9:30 p.m.
District News
2019-2020 Budget
Health Update
End of Year Medication Reminder
If your student has medication in the school office, it must be picked up by the last day of school. We cannot be responsible for any medication left in the school office over the summer. The entire Bacich office is relocating to the new building and we will be packing everything for the move.
Remember, if your student requires any medication, including over the counter medication, an Authorization to Administer form must be completed and signed with your health care provider. The medication provided needs to be in the original container and labeled with your child's name.
Thank you and have a wonderful, healthy summer!
Laurel Yrun, RN, CCSN
District School Nurse
School Board
District Committees
English Language Learners
Bacich News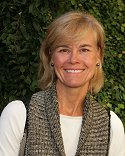 Bacich Principal Sally Peck
Bacich Announcements
Bacich Parent Volunteer Celebration, June 6, 2019, 8:30–9:30 a.m., Bacich Community Center
Bacich Site Council
Next Meeting: June 3, 2019, 3-4 p.m., Bacich Library. All parents are welcome to attend.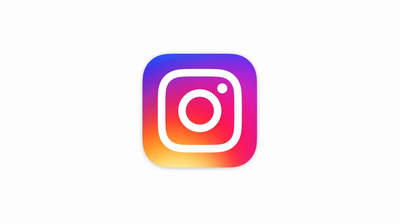 Follow Bacich on Instagram
Bacich Construction
Kent News
Kent Library Update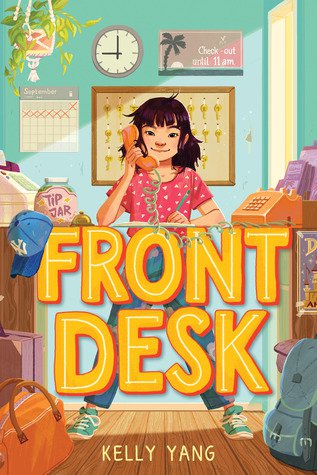 Attention 5th and 6th graders!
On June 6, 2019, we will have an author visit with Kelly Yang who wrote the wonderful novel, Front Desk. If you would like to read it, you may borrow a copy from your language arts teacher or the library. If you would like to have lunch with the author when she is here, enter our letter contest for a chance to win!
See Ms. Jelen or your language arts teacher for more information or click here for the prompts.
Battle of the Books
Our Battle of the Books competition will be held during Kent Read Week on Tuesday, June 4, 2019 during lunch.
Rebecca Jelen
Kent Librarian
Kent Announcements
Yearbooks

Yearbooks will be distributed to 7th period classes on June 10, 2019. If you did not order a yearbook but would like to purchase one, your child can bring $40 cash to room 34 during that time to buy one. We cannot accept checks because those all went with the final order in April, but we will have additional yearbooks for sale.

View Kent Daily Announcement on Kent website
Kent Site Council voting now open - scroll down to Kent Site Council section for more information
Upcoming Parent Step Up meetings are for parents/guardians only (view calendar for dates and times)
Together We Can!
All Together We Can Service projects are open to everyone! For example, although the seventh grade has chosen to do a movie night for their project, all grades and community are welcome to come! The more the merrier at all events, Falcons!!
Kent School Site Council
Next Meeting: June 4, 2019, 3:30-4:30 p.m., Main Office Conference Room, agenda
All Kent parents are welcome to attend School Site Council meetings. Please visit our Site Council page for meeting dates, agendas, and minutes.
8th Grade Announcements
All Graduation Forms are due now to the Kent Office
Future Redwood High School Families
Would you like a way to be more connected to parents of your child's Freshman class? Redwood Parents Connect, a Redwood-specific parent-led community, would like to welcome you to join the community! Go to redwoodparentsconnect.com/2023 for more info! Parent groups are now forming for the incoming freshman class, and there is a closed Facebook group just for parents of Redwood's Class of 2023. Sign up now!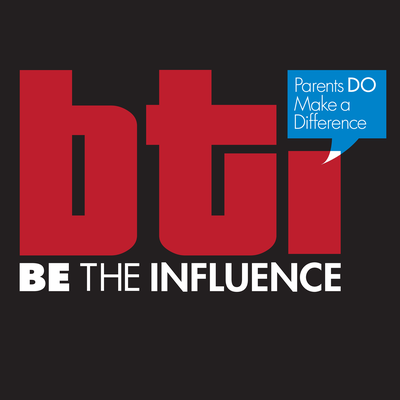 Be The Influence
BTI provides Marin parents with tools to help delay adolescent alcohol and other drug use. Parents are empowered with facts, information and parenting tips through BTI's website and newsletters. Parents also may gain access to a Parent Directory of participating BTI parents throughout Marin. The Parent Directory is especially useful as your child begins to socialize with students from other schools, which can begin in the summer months.
We invite all parents to visit the BTI website at www.betheinfluence.us where you will find valuable information on:
Safe Routes to School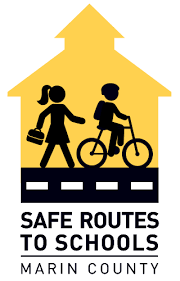 Safe Routes to School Events
Do you know a student that you admire who enjoys biking? Nominate your Bike Hero for his/her chance to win a $50.00 gift card. Go to saferoutestoschools.org for more information. Nominations accepted till 5:00 p.m. on May 31, 2019.
Upcoming Walk & Roll Wednesdays: June 5, 2019 and June 12, 2019

Walk & Roll Wednesday Welcome Table Volunteer Sign Up
Visit Safe Routes to School for Walk & Roll information, safety tips in English and Spanish, neighborhood safe route maps, and public bus to Kent information.
kik News
Be sure to donate to kik 2018-2019 Annual Giving – there's still time!
Any contribution at any level makes an impact on our schools.
Help us reach 100% participation for our schools.
Community News
These programs are not sponsored by the Kentfield School District. Distributing flyers and information is a community service and does not imply endorsement.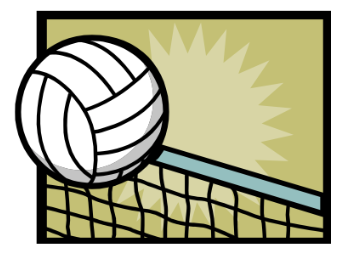 St. Patrick's CYO Girls Volleyball - Evaluation Day
Incoming Grades 5-8 (Fall 2019 school year)
Girls in Corte Madera, Larkspur, and also Kentfield and Greenbrae if they are not served by a CYO volleyball program
Information and registration at: stpatrickscyovolleyball.org and go.teamsnap.com/forms/201033
Player evaluations will be held June 1, 2019 at the Neil Cummins gym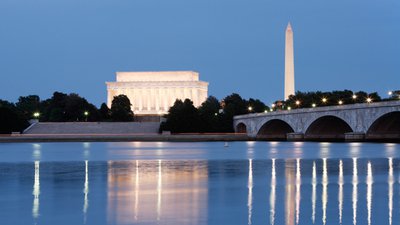 Washington, D.C. Trip 2020
Attention all 7th grade families: The Washington, D.C. Trip for 2020 is slated for Spring Break of next school year. Registration packets are available from Mr. Palmer in room 30 at Kent. Early bird discount available for any who sign up by June 10, 2019.

Summer Reading Program at the Corte Madera Library
Kids of all ages are invited to drop by the Corte Madera Library and sign up for Summer Reading.
They will receive a Reading Log and earn Book Bucks as they read their favorite books. Book Bucks can be spent on a variety of prizes such as Pacifics tickets, popular books, grow frogs, and bendable pencils. Kids can also buy raffle tickets or donate to the National Park Service.
Also, pick up a schedule of special events including Book Club, Lego Club, Origami, a coding class taught by Redwood students, and more. All events are free. Please note that some programs require advance registration. Call 415-924-6382 or visit www.marinlibrary.org/events.
The Corte Madera Library is open every day except Friday and is located at 707 Meadowsweet Drive.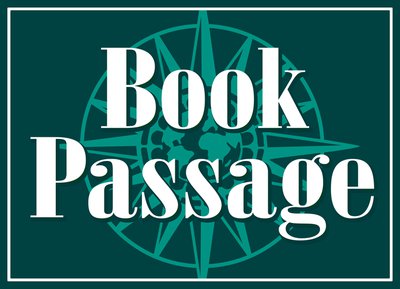 SchoolLink: Buy Books! Help Schools!
Shop at Book Passage, mention your school, and your school will receive a percentage of purchases back as a donation.