District Newsletter
October 10th, 2019
District News
District Announcements
Steps we will take in the event of loss of power at one or both of our schools:
If power is turned off while school is in session, we will keep students in class through the end of the regular school day unless doing so is unsafe.

If there is a confirmed power shutdown scheduled for a subsequent school day at one or both schools, the District will close both schools and communicate the closures in whatever formats are available as soon as possible.

If power is restored prior to 5:00 a.m. on a school day when a closure has been announced the day before, the District will open the schools and communicate that news in whatever formats are available as soon as possible.

All information related to school closures and reopening will be posted to our District and school websites, and will be communicated through Aeries email and direct feed as long as power allows.

If one school is scheduled not to have power, both schools will be closed.
School Board
Planning Workshops: October 17-18, 2019 from 9 a.m.-3 p.m.
Next Regular Board Meeting:
Tuesday, October 15, 2019, 5-9 p.m., District Office, all are welcome to attend
The agenda will be posted by 5 p.m. the Friday before the meeting.
District Committees
Parent Partners Group
The Parent Partners is a group for parents of students with learning differences.
The group meets four times per year with the primary goals of providing parent perspective and feedback to the school district, supporting children with exceptional needs by increasing knowledge and acceptance of learning differences in the community and supporting parents of students with exceptional needs.
Next Meeting: Tuesday, October 22, 2019, 4-5:30 p.m., District Office
English Language Learners
Kent News
Kent Library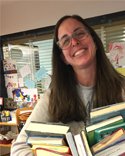 Mark your calendars! We are proud to present a film adaption of The Boy Who Harnessed the Wind to accompany our All School Read.
Thursday, November 15, 2019, 5-7 p.m., Kent MP Room
Happy Reading!
Rebecca Jelen
Kent Librarian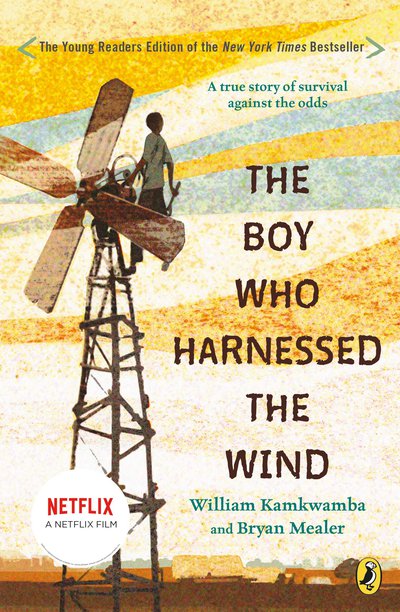 Introducing our Kent Middle School All School Read for 2019-2020!
Kent Announcements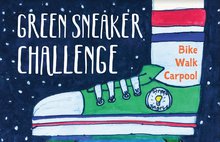 The Kent Green Sneaker Challenge is in its third week!
Did you know that as many as 252 cars come to Kent every morning? Please encourage your student to walk, bike or carpool to school on Friday, Oct. 18th. They'll get their Green Sneaker Challenge Card stamped and can enter a raffle to win prizes! Event sponsored by the Eco-Action Club and Safe Routes.
Kent Halloween Parade – Thursday, October 31, 2019
At Kent, students who wish to celebrate Halloween can come to school in costume and participate in our annual Halloween parade on Halloween morning. Please follow these Halloween costume guidelines:
Costumes must follow our school dress code (pg. 16 in student agenda)
Costumes must not include weapons of any kind, real or imitation
Costumes should not include excessive amounts of blood or other elements that children could find scary or alarming
Masks are permitted during the parade, but not around school that day
Redwood High School Music Program Meet & Greet
Redwood High School Music Department invites all of Kent's instrumental students to visit Redwood for a visit, BBQ, hang out, meet some music kids in high school, and get a sense of Redwood's cool music program.
Monday, October 28, 2019, 5:30 p.m.
All Kent 6th, 7th, and 8th graders students interested in music are welcome
We are in dire need of lunch volunteers this year. Please consider signing up for just two shifts per month!
On this sign-up link, you will find all Kent volunteer opportunities. Please join us and volunteer for one or more of these roles. Please email info@kspta.org if you have any questions on role and/or time commitments. Thank you for all you do for our school!
2019-2020 Kent Student Handbook
Tuesday, November 5, 2019, 3:30-4:30 p.m., Kent Conference Room
All are welcome to attend.
Safe Routes to School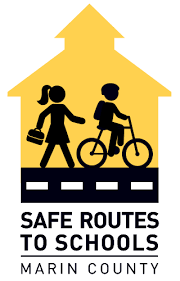 Become Your Neighborhood Captain!
KSPTA News
Next General KSPTA Meeting: Monday, November 4, 2019, 8:30-10 a.m., Kent Room 12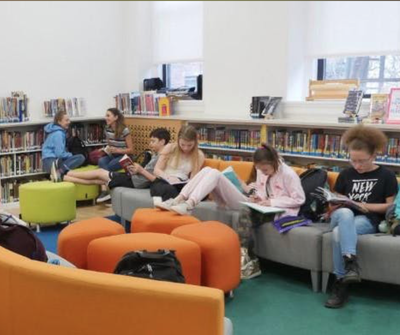 Fake Reading: How to Spot It and Shift It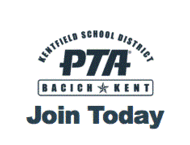 October is KSPTA Membership Month!
Please join the KSPTA today to support our community events and programs and lend your voice to our state and national PTA's advocacy on behalf of children.
KSPTA Information Table at Walk & Roll Wednesday, October 16th, Before School Starts
Learn more about joining your PTA and enjoy a cup of coffee.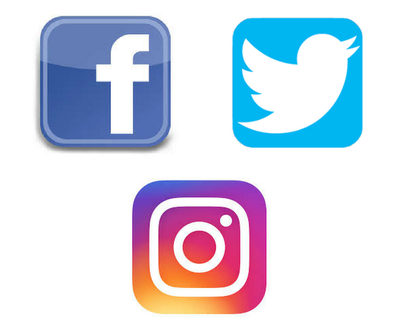 Upcoming Events
Friday, October 11, 2019
Safe Routes To School 6th Grade Bike Skills Class

Please bring a bike and helmet, if you have them. Safe Routes to School will also provide extra bikes and helmets.
Monday, October 14, 2019
All School Read of The Boy Who Harnessed The Wind begins
Tuesday, October 15, 2019
Davidson @ Kent Football, 3:45-4:45 p.m.
School Board Meeting, 5-8 p.m., District Office – all are welcome
Wednesday, October 16, 2019
Walk & Roll to School Day

Bacich – Visit the KPSTA table before school starts to learn more about the PTA
Kent – Get your Green Sneaker Challenge card stamped

kik Board Meeting, 7:30-9 p.m.
Thursday, October 17, 2019
Strategic Planning, 8:30-3:30, Kent Library
Kent Picture Make-Up Day
Eighth grade Project Runway Field Trip to San Anselmo, 8:30-10:00 a.m.
Teens in Transition Parent Night, 6-7:30 p.m.
Friday, October 18, 2019
Strategic Planning, 8:30-3:30, Kent Library
Save the Date
Tuesday, October 22, 2019
Thursday, October 24, 2019
Tuesday, October 29, 2019
Bacich Picture Make-Up Day
Thursday, October 31, 2019
Bacich Halloween Parade, 10:45 a.m. – parents welcome
Friday, November 1, 2019
Bacich News
Bacich Library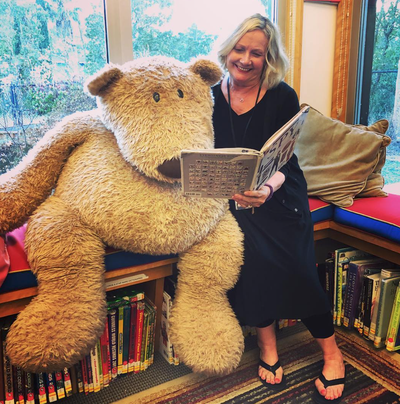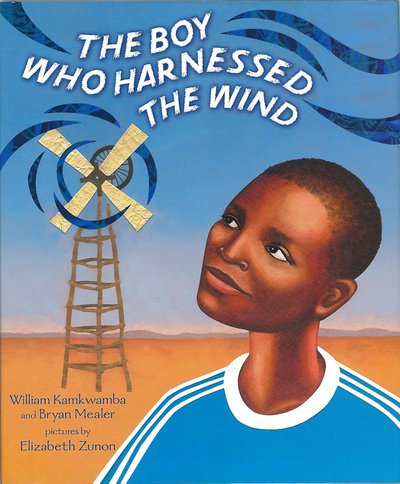 All School Read at Bacich
Bacich students will be participating in the All School Read of The Boy Who Harnessed The Wind starting Monday, October 14th. This summer, all teachers read the adult version of the book. Bacich students will read the elementary age edition. Bacich Librarian Susan Warnick will also read the book to students in the library.
Bacich Announcements
Annual Bacich Halloween Parade will be on Thursday, October 31, 2019 at 10:45 a.m.
Parents are welcome to watch as students, teachers and staff march through the McAllister neighborhood grade by grade. Students are welcome to come to school in costume, but they must leave fake blood, scary masks, weapons and the creepy stuff at home.
Tuesday, October 22, 2019, morning – exact time TBA
These volunteer roles are school-wide. For classroom-specific opportunities, please contact your lead room parent.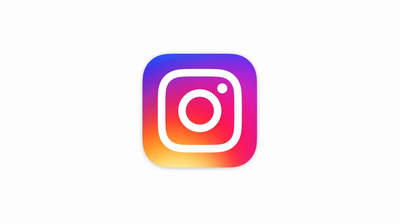 Follow Bacich on Instagram
Don't Miss These Announcements