Kentfield School District
June 12th, 2020
School Closure Resources and Information
Dear KSD Community,
Whew, we all made it!  On this last day of the school year, we have three timely updates for you:
4th grade promotion and 8th grade graduation festivities today
June 9th Board Meeting Highlights/Video recording and school survey
Superintendent transition
 1. 4th grade promotion and 8th grade graduation festivities today
We want to extend a warm congratulations to our 4th graders for their promotion from Bacich to Kent Middle School, and to our 8th grade students for their graduation from Kent and the Kentfield School District. For so many of our 8th grade families, we know that today represents the end of a nine year journey in the Kentfield School District that began in Kindergarten and we honor that milestone. 
There will be many fun festivities in our community today including zoom ceremonies for our 4th grade promotion and 8th grade graduation; a car parade for 4th graders from Bacich to Kent; and an 8th grade drive-by recessional. We hope our community is able to enjoy all of the hard work so many of our students, teachers, staff, and parents have put into making today's 4th grade promotion and 8th grade graduation celebrations special, particularly during what has been anything but a "normal" end of school year.  
 2.  June 9th Board Meeting Highlights / Video Recording and School Survey
Here is a link to our Board Meeting Highlights page on our website. Highlights from our June 9th Board Meeting will be posted there later today, but for now are available here. And here is a link to the meeting video archive recording if you missed it.   
Also, if you have not had a chance to take the parent survey in English or Spanish about your family's experience with Distance Learning and to provide input on the next school year, it's not too late to make sure your voice is heard! Deadline is this Tuesday, June 16th and our goal is to hear perspectives from all our district stakeholders.   
3. Superintendent transition
Today is Liz Schott's last day in the district. We are grateful for Liz's service and wish her well on her next chapter.  Starting today, please direct all Superintendent-related questions and concerns to incoming KSD Superintendent Raquel Rose (rrose@kentfieldschools.org).  
Over the past several weeks, Raquel has been deeply involved in the KSD Reopening School Task Force and meeting with various stakeholders throughout our community. We feel very confident that she will hit the ground running as Superintendent of the Kentfield School District. We could not be more thrilled to have Raquel taking the helm and hope you will join us in giving her a warm welcome to our district.  
Finally, please note that Raquel has committed to continuing the Thursday, 4-5 p.m. Superintendent Office Hours throughout the summer to provide timely updates about our school re-opening and to answer any questions/concerns from our school community. As a reference, the Zoom link to join the Thursday Office Hours is below and will also be emailed/texted out prior to the calls. Recordings of past Superintendent office hours are always available in our video archive on the KSD website if you are not able to make the office hours live in person.
If you have any questions or comments, please feel free to contact our board president, Heather McPhail Sridharan, at hmcphailsridharan@kentfieldschools.org.   
With gratitude and wishes for a good summer, 
Davina Goldwasser 
Sarah Killingsworth 
Heather McPhail Sridharan 
David Riedel 
Quoc Tran 
The Board of Trustees, Kentfield School District
---
2020-2021 Returning to School Survey
Please complete one survey for each of your children at Kent and Bacich.
The survey deadline is Tuesday, June 16, 2020
2020-2021 Student Registration
If your TK-7th grade student WILL NOT BE RETURNING to Kentfield schools next year: please let Lisa Sandberg (Kent) at lsandberg@kentfieldschools.org or Lynn Bartha (Bacich) at lbartha@kentfieldschools.org know as soon as possible to help us with scheduling and staffing for the 2020-2021 school year.
If your student is currently enrolled in Kentfield schools and WILL BE RETURNING in the fall: you do not have to do anything to facilitate that automatic continuation process unless you have been contacted directly by your school. You will receive information about the data confirmation process in August.
Virtual Office Hours with Superintendent Raquel Rose
Weekly on Thursdays from 4-5 p.m.
Families will receive an email, sent through Aeries, with the zoom webinar link and password.
Superintendent Raquel Rose may be contacted at rrose@kentfieldschools.org
School Board
Letters to the Community
June 12, 2020: Fourth grade promotion and 8th grade graduation festivities, June 9th Board Meeting highlights, video recording, school survey, and Superintendent transition
June 8, 2020: Board Meeting structure to include 8:46 minutes of silence to reflect upon the deep-rooted racial injustices in our country and to recognize the protests currently occurring throughout the world
June 1, 2020: Roadmap to Reopening School Task Force, Reclassification Ceremony, upcoming School Board election, and resources for how to talk to children about race and racism
Next Monthly Meeting: June 23, 2020, 5 p.m.
Families will receive the virtual meeting details before the meeting.
Nov 3, 2020 School Board Election
Marin County School Board elections are scheduled to be held on November 3, 2020 as part of the general election. The terms of School Board members Quoc Tran and David Riedel end in November. David has committed to run and Quoc remains undecided. Parties interested in learning more about running for one of the seats will find information on the Marin County Elections website. Note that there are county registration deadlines in the summer (July 13 - August 7) so it is not too early to start considering this option if you are interested.
If you want to learn more about the role of a School Board Trustee, please review the documents in the overview packet linked below that Superintendent Liz Schott and Board President Heather McPhail Sridharan presented during the May 19th Prospective Board Member Orientation. Please feel free to reach out to any current KSD Trustee or Superintendent Schott anytime with questions. We welcome all interest and involvement.

The Board of Trustees, Kentfield School District
School Board Information Overview Packet
Summer Camp Opportunities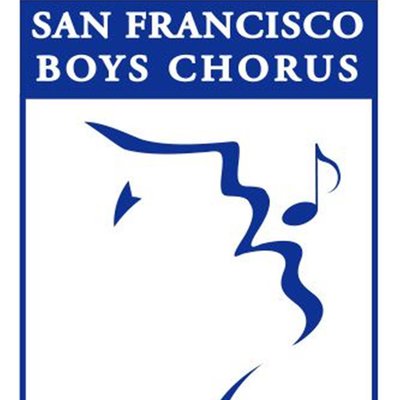 Auditions
The San Francisco Boys Chorus believes in the power of music to make not only individual lives better but indeed, to make the world a better place.
The chorus held classes online beginning March 16th and just ended the term with a joyful and grateful online gathering. Our families look forward to their sons rehearsing and performing together again in person when it is safe. Meanwhile, the faculty and staff are preparing for all contingences. Either online or in person at sites in Oakland, San Rafael, San Mateo and San Francisco.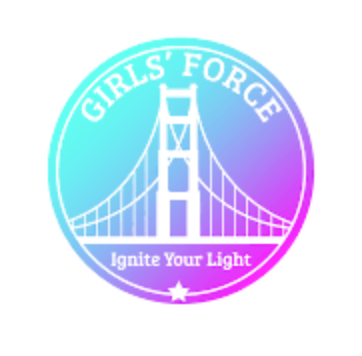 Girls' Force Camp
Let's get your girls excited for summer! At Girls' Force Camp girls will be engaged in dance, art projects, yoga, games, and enlightening leadership lessons.
CDC Social distance and cleanliness measures will be practiced.
Camper to Educator Ratio: 10/1
12 Camper Limit/Per Session
Girls' Force is an educational nonprofit founded by Bacich and Kent alum Hilary McGinnis.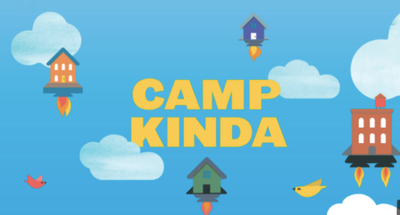 Free Virtual Summer Camp
Camp Kinda (Español Camp Kinda) is a virtual Summer Camp from some of the most innovative minds in online learning. Camp Kinda (Español Camp Kinda) will be available online for free to all families due to philanthropic support. It will provide approximately three to four hours of engaging free content per day to families around the country.
While nothing can replace the joys of an outdoor summer, Camp Kinda makes the best of what is possible: mixing fun and enriching activities, all of which are designed to put minimal strain on working parents.