District Newsletter
August 24th, 2020
Kentfield School District News
Dear Kentfield School Community,
On the eve of our first day of school for the 2020-2021 there are mixed emotions all around. Some are feeling excited while others are anxious to enter a school year like no other. Throughout the summer our staff district team reflected on feedback from the community and our own learning from the spring to help inform the development of a new way to educate our youth. Through using the collective wisdom of the group we have formulated an instructional program that maintains a balance of high quality core instruction while ensuring we are connected with our students and they are engaged and seen. We are committed to serving our community in the best way possible and will adjust based on student performance and need.
As a school district we stand in partnership with our parents/guardians and ask for your confidence in serving your children. Whether you have a Bacich Bear, a Kent Falcon or both – let's cheer them on as they enter this new school year and together rise above the challenges we are being faced as a community and come out stronger in the end.
KSD Distance Learning 2.0 here we come!

Upcoming Events
Tuesday, August 25, 2020
Monday, August 31, 2020
Tuesday, September 1, 2020
District English Language Advisory Committee (DELAC) Meeting, 6 p.m.
Wednesday, September 2, 2020
Bacich Back to School Night, 5 p.m.
Thursday, September 3, 2020
Kent Back to School Night, 5:30 p.m.
Tuesday, September 8, 2020, 5 p.m.
School Board Meeting

The meeting will be held virtually. All are welcome to attend. An email and text will be sent beforehand with the login instructions.
Friday, September 11, 2020
Stakeholder Survey will be distributed
---
School Board
Next Monthly School Board Meeting: September 8, 2020, 5 p.m.

Families will receive the virtual meeting details before the meeting.
Don't Miss These Announcements
Data Confirmation Deadline Today
---
Discover solutions and tips for technical issues. Submit a technical help request.
---
Technology Materials
If you were unable to pick up instructional materials during the pick-up times, please contact your school site to make arrangements for pick-up this week.
---
Free and Reduced Lunch Applications Available
Families need to re-apply for free and reduced-price lunches annually, even if you have been approved in the past. This year we will provide five school lunches in a box per week. You will pick up the box at Kent Middle School on Monday (or Tuesday if Monday is a holiday) between the hours of 11 a.m. and 1 p.m.
---
District Committee Solicitation
Kentfield School District maintains a variety of district wide committees, which include Communications, Equity, Finance, Safety, Technology, and Wellness. As we prepare to launch and/or reconvene our committees we welcome stakeholder participation to support diversified perspectives and interests. If you would like to participate in any of our committees for the 2020-21 school year please complete this form by September 30, 2020.
---
Childcare Option
Marin Enrichment (ME) will offer on-site childcare at Bacich School for KSD students and staff to support students with Distance Learning in small groups while maintaining safety protocols and procedures outlined by public health.
KSPTA News
Next General KSPTA Meeting: Monday, August 31, 2020, 7-8:30 p.m.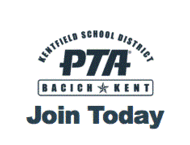 Become a Member of the Kentfield Schools PTA
100% of membership dues fund school activities and programs such as P.E. equipment, library books, dance with Mr. S, and more
Membership has its benefits. Discounts at Urban Sitter, Academy of Sciences, and Legoland to name a few. Become a member today!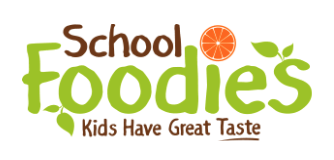 New School Lunch Program with School Foodies
Order online, pick up at Kent on Mondays for the week. Choose which weeks you order, and order for the whole family!
Sign up at schoolfoodies.com, registration code "bacich" or "kent" or Find out more
School Foodies pick up time is Mondays, 12-1:30 p.m. at Kent.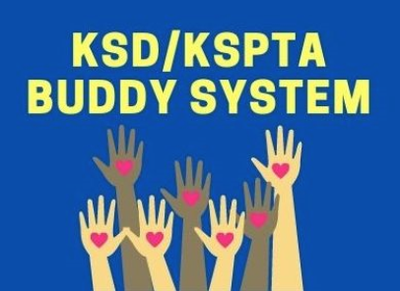 Distance Learning Resources at KSPTA