District Newsletter
September 14th, 2020
Kentfield School District News
Dear Kentfield School Community,
We live in a county that is filled with individuals of different cultures, beliefs and ethnicities. This diversity of backgrounds and experiences makes our community beautiful and unique, which should be celebrated and valued. When any member of our community discounts or uses hate speech or hate-motivated behaviors it is our duty to speak out.
We have recently learned that local social media accounts (Community Letter in English and Spanish) have targeted our Jewish students and families with Anti-Semitic messaging. This behavior is absolutely unacceptable and the acts should not be tolerated, minimized, or ignored. It is unfortunate that we continue to have this kind of behavior occurring locally and nationally, but it also reminds us of our role in not being bystanders or silent, but rather to take action by expressing our concern and rejecting acts of bigotry. As adults, our actions demonstrate for our children that we must act against injustice by modeling behavior that values differences and embraces the notion that we all have something valuable to share.
In February of this year, our Board of Trustees adopted a new Strategic Plan that acknowledges diversity and embraces our differences as an asset and a promise. A Board Committee of Equity and Inclusion was developed and will convene this year to assist in developing a plan to increase equity and inclusion practices across the District. Our staff has engaged in a districtwide read of Stamped: Racism, Antiracism, and You: A Remix of the National Book Award-winning Stamped from the Beginning by Jason Reynolds and Ibram X. Kendi. And our team of teachers are working collaboratively to integrate social justice curriculum across our grade levels. These tangible steps to educate and reflect on our practices are what lend to change and help unify our community.
Kentfield School District acknowledges that all our students have a fundamental right to feel welcome, safe, and included in our schools. We celebrate diversity and recognize that together we stand against anti-Semitism, hate, and racism in our community and beyond.

Discussing Hate and Violence with Children Resources
The Anti-Defamation League offers families and educators excellent age-appropriate information and resources for discussing hate and violence with children.
"Children are aware of what is happening in the world around them. Family members and educators cannot assume that children are unaffected by global events. When frightening and violent incidents occur, both children and adults may experience a range of emotions including fear, confusion, sadness and anger.
To counteract fear and give reassurance, adult family members, teachers and day care providers can provide opportunities for children to express how they feel and channel their feelings into positive actions.
Discussions between adults and children in difficult situations can be an opening for reinforcing family and community values, beliefs and traditions. Here are some strategies on how to begin these discussions and how to prepare your children."
Upcoming Events
*For security, Zoom links and passwords for events are not posted on the District website, and are sent through ParentSquare.
Daily: Virtual Crossing Guard with Ms. Stephens, 7:55-8:30 a.m., Zoom
Tuesday, September 15, 2020
Community Survey responses due
Thursday, September 24, 2020
Superintendent Community Office Hours, 4-5 p.m.
Thursday, September 17, 2020
Kent Falcon Fêtes optional destination lunch for 7th and 8th graders, 1:40-2:10 p.m., Zoom
Finance Committee meeting, 3:45-4:45 p.m., Zoom
Friday, September 18, 2020
First meeting of the Kent Student Leadership Board, Zoom
Monday, September 28, 2020
Yom Kippur Holiday – No School
Wednesday, September 30, 2020
Monday, October 5, 2020
Tuesday, October 6, 2020
Tuesday, October 13, 2020
School Board meeting, 5 p.m., Zoom. All are welcome to attend.
Friday, October 16, 2020
Staff Professional Development Day – No School
---
School Board
Next Monthly School Board Meeting: October 13, 2020, 5 p.m., All are welcome and encouraged to attend.
Don't Miss These Announcements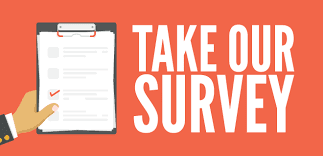 Parent/Guardian Feedback Distance Learning & Return to School
Information from the survey will be used to inform ongoing planning and program implementation.
Thank you for your engagement!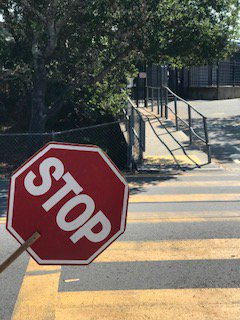 Virtual Crossing Guard
Are your mornings missing some pizzazz? Are you feeling blue because you can no longer walk to school? If so, have we got the thing for you!
Every school day morning from 7:55 to 8:30 a.m. students can have a quick drop-in virtual crosswalk crossing with Ms. Stephens. The Zoom link is available from any Bacich teacher or admin.
Internet Safety
Many of you have been inquiring about the filters on our district devices and google platform. Here are the answers to your questions, straight from our IT director, Andrew Korff.
"The Kentfield School District employs two layers of filtering for all student internet access, both on campus and when using school-owned devices at home. The first filtering layer is provided by a service called Cisco Umbrella, which is provided to all districts by the Marin County Office of Education. This filter is automatically applied to all school-owned iPads or Chromebooks, and blocks websites based on filtering rules we have established. The second filtering layer is specific to Google. Our DNS server is configured to force all Google searches to use Google's "SafeSearch" setting, which filters out explicit content. This applies to all web searches as well as all image searches originating from our network, and also cannot be disabled. YouTube access for students is also configured to use "Restricted Mode", which similarly filters out mature or inappropriate content. Our filtering rules through Cisco Umbrella are often more stringent than Google's SafeSearch, and at times this can result in the name of a blocked website appearing in Google's search results. If a student were to click on the search result, however, they would be blocked from visiting the website itself."
Discover solutions and tips for technical issues. Submit a technical help request.
---
Free and Reduced Lunch Applications Available
Families need to re-apply for free and reduced-price lunches annually, even if you have been approved in the past. This year we will provide five school lunches in a box per week. You will pick up the box at Kent Middle School on Monday (or Tuesday if Monday is a holiday) between the hours of 12 and 1:30 p.m.
---
District Committee Solicitation
Kentfield School District maintains a variety of district wide committees, which include Communications, Equity, Finance, Safety, Technology, and Wellness. As we prepare to launch and/or reconvene our committees we welcome stakeholder participation to support diversified perspectives and interests.
If you would like to participate in any of our committees for the 2020-2021 school year please complete this form by September 30, 2020.
Bacich News
Bacich Yearbook
Every student has a story, and every story deserves to be told. When we look back in history, this will be the yearbook your student never forgets! Please continue to capture candid (not-posed) moments of your student of anything that happens in your home that connects back to our school (whether virtually or in-person), no matter how "boring" you think it might be!
Photos can be submitted to bacichyearbook2021@gmail.com. Please follow the instructions below when sending your photos.
The images must be .jpg, .png, or .tif files and must be at least 300ppi resolution.
Please provide the following information with each image:

FIRST NAME and LAST NAME for the main student featured in the image (or the left-most person).
Grade of student(s) in photo.
Description.
Additional names separated by commas.
We'll do our best to include as many as possible. Thank you in advance!
Kent News