District Newsletter
September 21st, 2020
Kentfield School District News
Upcoming Events
*For security, Zoom links and passwords for events are not posted on the District website, and are sent through ParentSquare.
Daily: Virtual Crossing Guard with Ms. Stephens, 7:55-8:30 a.m., Zoom
Tuesday, September 22, 2020
Thursday, September 24, 2020
Monday, September 28, 2020
Yom Kippur Holiday – No School
Tuesday, September 29, 2020
Wednesday, September 30, 2020
Monday, October 5, 2020
Tuesday, October 6, 2020
Tuesday, October 13, 2020
School Board meeting, 5 p.m., Zoom. All are welcome to attend.
Friday, October 16, 2020
Staff Professional Development Day – No School
---
School Board
Special Board meeting: Tuesday, September 22, 2020, 5 p.m.
Next Monthly School Board meeting: October 13, 2020, 5 p.m., All are welcome and encouraged to attend.
Don't Miss These Announcements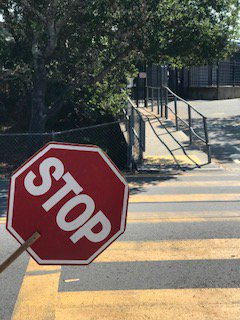 Virtual Crossing Guard
Are your mornings missing some pizzazz? Are you feeling blue because you can no longer walk to school? If so, have we got the thing for you!
Every school day morning from 7:55 to 8:30 a.m. students can have a quick drop-in virtual crosswalk crossing with Ms. Stephens.
The Zoom link is available from any Bacich teacher or admin.
---
Tech Tip for Families
If your student's printed Clever badge is lost or damaged, you can download and print a new one yourself.
Please follow these instructions to get back up and running with Clever: How to Print a New Clever Badge
Discover solutions and tips for technical issues. Submit a technical help request.
---
District Committee Solicitation
Kentfield School District maintains a variety of district wide committees, which include Communications, Equity, Finance, Safety, Technology, and Wellness. As we prepare to launch and/or reconvene our committees we welcome stakeholder participation to support diversified perspectives and interests.
If you would like to participate in any of our committees for the 2020-2021 school year please complete this form by September 30, 2020.
Bacich News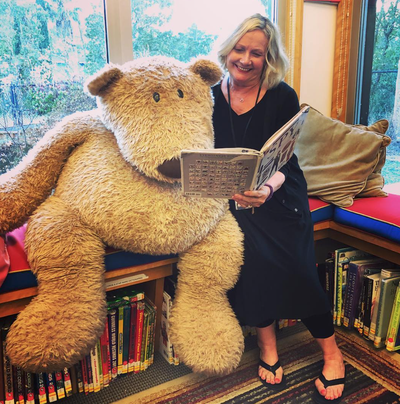 Check Out Books with the Bacich Library
We will start checking out books to students and families starting the week of September 28th. Please email me the titles you want. I will check them out to you and place them in plastic bags with your names on them on a cart. They will be available for pickup every Friday curbside in front of the office. See the library blog for instructions on how to access the Alexandria Library Catalog (to look for books). You can also return books every Friday as well. There will be a plastic bin labeled, "Return Bacich Library Books Here" in front of the office for your convenience. That way I can keep the books in the bin for the weekend and check them in during the week for safety purposes.
Thank you for your patience!
Ms. Warnick
swarnick@kentfieldschools.org
---
Bacich Yearbook
Please continue to capture candid (not-posed) moments of your student of anything that happens in your home that connects back to our school (whether virtually or in-person), no matter how "boring" you think it might be!
Photos can be submitted to bacichyearbook2021@gmail.com. Please follow the instructions below when sending your photos.
The images must be .jpg, .png, or .tif files and must be at least 300ppi resolution.
Please provide the following information with each image:

FIRST NAME and LAST NAME for the main student featured in the image (or the left-most person).
Grade of student(s) in photo.
Description.
Additional names separated by commas.
We'll do our best to include as many as possible. Thank you in advance!
Kent News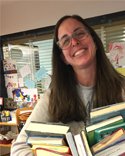 Kent Library News
2020-2021 All School Read: This Promise of Change: One Girl's Story in the Fight for School Equality by JoAnn Allen Boyce and Debbie Levy.
Purchase from Book Passage using this link. A portion of the proceeds from your purchase will go back to Kent to help put books in the hands of our students!
Book Drive: Our book drive at Kent will remain in full swing until we are all able to return to campus. Please drop your new or gently used books for grades 5-8 in front of the mural at the Kent entrance.
Project LIT Book Club: Our first book of the year is the Young Readers edition of Trevor Noah's memoir Born a Crime. We will meet at the end of September, and all grades are welcome. If your child would like to read the book, have them email me at rjelen@kentfieldschools.org, and we will arrange to get a copy to him or her!