District Newsletter
September 29th, 2020
Kentfield School District News
Dear Kentfield School Community,
Over the last few days I have received a number of communications expressing concern with the information the district has provided about the return to in-person instruction for KSD students. As we move through this transition, I am committed to providing clear and concrete information as soon as it is available, with regular updates via the district weekly newsletter and brief timeline updates on Thursdays via Parent Square.
Through the negotiations process this summer, administration and staff developed a Memorandum of Understanding (MOU) that outlined conditions for distance learning and a transition to hybrid instruction (combination of remote and in-person instruction). The MOU was developed based on the impacts and effects of COVID-19 and what is allowable per state and local public health. In order to fully transition to hybrid instruction we must meet the conditions of the MOU, which includes training and an agreed upon date for full hybrid instruction to begin.
On October 5th, Kentfield's pilot program launches with a small subset of our population. We have invited up to fifty (50) students to participate and plan to operate nine (9) classes across our two sites. Our pilot students will receive in-person instruction and some virtual learning on site with an instructor available to assist, while their peers continue to learn remotely. This pilot will allow us to see if this approach can work for an effective hybrid program. The pilot will operate for two weeks, and during that time we hope to onboard additional classes so we may expand our hybrid the week of October 19th. KSD and KTA have not yet set the date for full hybrid operations. Once this date is set we will notify our community, so you may plan accordingly.
At this time we are launching our pilots, training our community – staff, students, and parents/guardians; and working with staff to determine the date for the full hybrid return to school. I have the confidence that our full school community is committed to bringing our students and staff back to campus safely while maintaining a quality academic program for our students. I recognize the urgency and interest to move more quickly, yet offering a transition plan that offers continuity while ensuring all safety and instructional conditions are met will provide the most effective experience possible.
Sincerely,

Communications Timeline
October 1, 2020
Pilot Parent/Guardian SSSPP Orientation 5-6pm
Timeline Update via Parent Square (10/1)
October 5, 2020
Launch Pilot Program



October 8 & 12, 2020
Parent/Guardian SSSPP Orientations
Time TBD AM/PM Options
Timeline Update via Parent Square (10/8)
October 13, 2020
Regular Meeting of the Board of Trustees
October 15, 2020
Parent/Guardian SSSPP Q & A Site Specific Presentation
Timeline Update via Parent Square (10/15)
October 19, 2020
Parent/Guardian SSSPP Q & A Site Specific Presentation
Expand Pilot Program
October 20, 2020
Parent/Guardian SSSPP Q & A
Site Specific Presentation
October 22, 2020
KSD Office Hours (Tentative)
Timeline Update via Parent Square (10/22)
Upcoming Events
*For security, Zoom links and passwords for events are not posted on the District website, and are sent through ParentSquare.
Daily: Virtual Crossing Guard with Ms. Stephens, 7:55-8:30 a.m., Zoom
Tuesday, September 29, 2020
Wednesday, September 30, 2020
Monday, October 5, 2020
Pilot Program Launches
KSPTA meeting, 7-8 p.m. Zoom. All are welcome to attend.
Tuesday, October 6, 2020
Tuesday, October 13, 2020
School Board meeting, 5 p.m., Zoom. All are welcome to attend.
Friday, October 16, 2020
Staff Professional Development Day – No School
Monday, October 19, 2020
Tuesday, October 20, 2002
---
School Board
Next Monthly School Board meeting: October 13, 2020, 5 p.m., All are welcome and encouraged to attend.
Don't Miss These Announcements
District Committee Solicitation - Last Day to Submit Your Application
Kentfield School District maintains a variety of district wide committees, which include Communications, Equity, Finance, Safety, Technology, and Wellness. As we prepare to launch and/or reconvene our committees we welcome stakeholder participation to support diversified perspectives and interests.
If you would like to participate in any of our committees for the 2020-2021 school year please complete this form by September 30, 2020.
---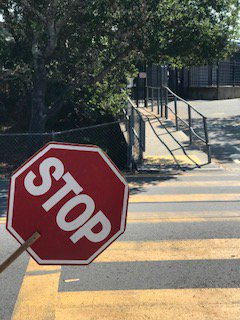 Virtual Crossing Guard
Are your mornings missing some pizzazz? Are you feeling blue because you can no longer walk to school? If so, have we got the thing for you!
Every school day morning from 7:55 to 8:30 a.m. students can have a quick drop-in virtual crosswalk crossing with Ms. Stephens.
The Zoom link is available from any Bacich teacher or admin.
---
Tech Tip for Families
If your student's printed Clever badge is lost or damaged, you can download and print a new one yourself.
Please follow these instructions to get back up and running with Clever: How to Print a New Clever Badge
Discover solutions and tips for technical issues. Submit a technical help request.
Bacich News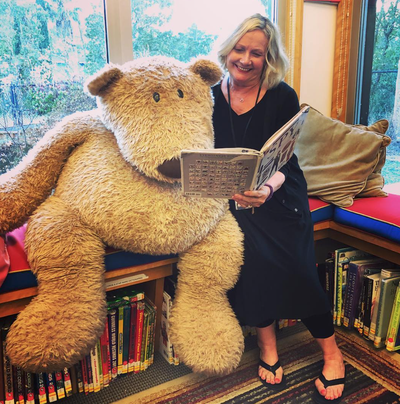 Check Out Books with the Bacich Library
We have started checking out books to students and families. Please email me the titles you want. I will check them out to you and place them in plastic bags with your names on them on a cart. They will be available for pickup every Friday curbside in front of the office. See the library blog for instructions on how to access the Alexandria Library Catalog (to look for books). You can also return books every Friday as well. There will be a plastic bin labeled, "Return Bacich Library Books Here" in front of the office for your convenience. That way I can keep the books in the bin for the weekend and check them in during the week for safety purposes.
Thank you!!
Ms. Warnick
swarnick@kentfieldschools.org
---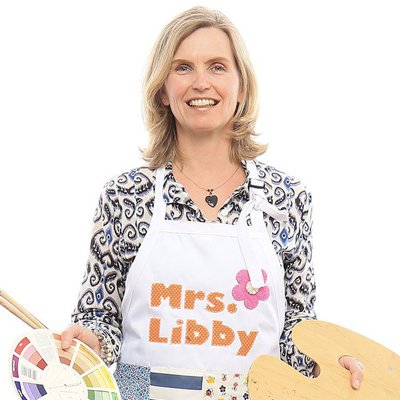 Bacich Yearbook
Please continue to capture candid (not-posed) moments of your student of anything that happens in your home that connects back to our school (whether virtually or in-person), no matter how "boring" you think it might be!
Photos can be submitted to bacichyearbook2021@gmail.com. Please follow the instructions below when sending your photos.
The images must be .jpg, .png, or .tif files and must be at least 300ppi resolution.
Please provide the following information with each image:

FIRST NAME and LAST NAME for the main student featured in the image (or the left-most person).
Grade of student(s) in photo.
Description.
Additional names separated by commas.
We'll do our best to include as many as possible. Thank you in advance!
Kent News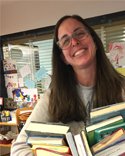 Kent Library News
Upcoming Author Visit on October 8th: Torrey Maldonado will visit Kent virtually. I would like to encourage students to read his books Tight and What Lane, which can be checked out of the library or bought from the Book Passage! Here is a video of him reading from What Lane.
Grab-A-Bag of Books Ready for Pick Up!
Thanks to the donations of many Falcons and their families, we have book bags for every grade level to pick up and enjoy! You will find these bags in boxes marked by grade level in front of the Kent office. Feel free to read, keep or pass on your books OR donate them right back to the book drive for another life!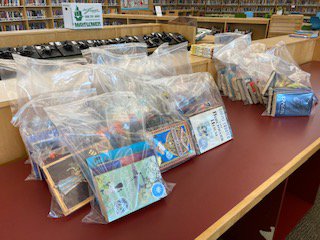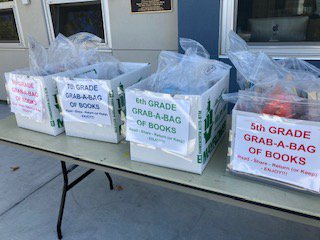 Happy reading,
Rebecca Jelen
Kent Librarian
rjelen@kentfieldschools.org