District Newsletter
November 2nd, 2020
Kentfield School District News
Dear Kentfield School Community,
In collaboration with our Kentfield Teachers Association (KTA), I am pleased to announce we have an agreeable date to begin phasing in Hybrid instruction once final walkthroughs of both school sites occur this week.
At this time, we are planning for all staff medically able to report to their respective school sites on Monday, November 9, 2020 to provide Distance Learning and get acclimated with all COVID-19 safety protocols and procedures. On Thursday, November 12, 2020 KSD will phase in Hybrid Instruction at both school sites for Kindergarten through 8th grades. Each in-person cohort will participate in school based instruction for up to four days prior to the Thanksgiving break. During this period of time, students will get oriented with the COVID-19 protocols, which includes but is not limited to daily health checks, physical distancing expectations, hygiene practices and classroom procedures. School principals will be in touch via Parent Square regarding cohort assignments for Hybrid implementation. Once all information is received finalized cohort information will be shared with families.
As we venture into this next phase of instructional programming, we recognize the short turnaround and families may need more time to adjust to this new schedule. Please know we will be as flexible as possible as we begin to provide school based instruction. As COVID-19 continues to shift and our teaching and learning evolves, we are committed to using state and local public health guidance to inform and guide our planning in the best interest of staff and students.
Please join me on Thursday, November 5 at 5:30 p.m. for Community Office hours related to public health guidance and KSD's transition to Hybrid Instruction.
Take good care,

Hybrid Instruction Transition Timeline
November 4, 2020
KSD-KTA Final Site Walk-Through (Bacich)
November 5, 2020
KSD-KTA Final Site Walk-Through (Kent)
KSD Community Office Hours, 5:30 p.m.
Community Update via Parent Square
November 6, 2020
KSD and KTA Negotiators Meet and Confer
November 10, 2020
KSD Board of Trustee Meeting, 6 p.m.
November 11, 2020
Veteran's Holiday – No School
November 12-17, 2020
Cohort A - School Based Instruction
November 18, 2020
November 19-24, 2020
Cohort B - School Based Instruction
Upcoming Events
*For security, Zoom links and passwords for events are not posted on the District website, and are sent through ParentSquare.
Daily: Virtual Crossing Guard with Ms. Stephens, 7:55-8:30 a.m., Zoom
Monday, November 2-11, 2020: KSPTA Book Fair
Monday, November 2, 2020
Tuesday, November 3, 2020
Wednesday, November 4, 2020
Thursday, November 5, 2020
Community Office Hours, 5:30 p.m.

Topic: public health guidance and KSD's transition to Hybrid Instruction
Tuesday, November 10, 2020
November 11, 2020
Veteran's Holiday – No School
Thursday, November 12, 2020
Monday, November 16, 2020
Tuesday, November 24, 2020
November 25-27, 2020: Thanksgiving Holiday
---
District Announcements

Marin Health and Human Services website – Marin Recovers provides access to a breadth of resources to help the community stay up to date with the status of COVID-19 in our county. The website offers access to local case rate through the Novel Coronavirus (COVID-19) Surveillance Update website that provides summary data, daily trends, demographics, other measures of COVID-19 Impacts and the State Blueprint Tiered system.
---
Book Donation to support Virtual Author's Visit
Would you like to help spread the message of acceptance? Bacich students will have the opportunity to attend a school wide webinar on Dec. 3, 2020 with the author Michael Tyler. Students will create bookmarks to be delivered along with the donated books to underfunded schools in our community and the bay area.
Please consider donating a copy of Michael Tyler's picture book: The Skin You Live In
Drop off your book donation at the Bacich office by Dec. 2, 2020.
Thank you for your help and support!
The Bacich Social Justice Team
School Board & District Committees
Next Monthly School Board meeting: November 10, 2020, 5 p.m., District Office

All are welcome and encouraged to attend.
Next Meeting: Monday, November 16, 2020, 10-11 a.m
Bacich News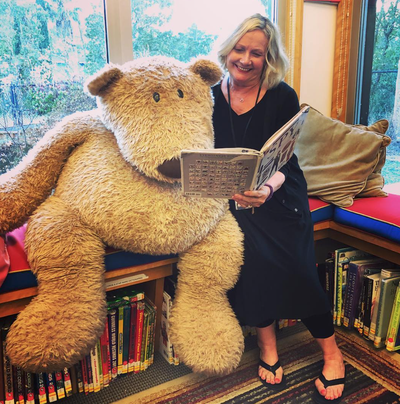 Check Out Books with the Bacich Library
If you would like to check out library books, please email me the titles you want. I will check them out to you and place them in plastic bags with your names on them on a cart. They will be available for pickup every Friday curbside in front of the office. See the library blog for instructions on how to access the Alexandria Library Catalog (to look for books). You can also return books every Friday as well. There will be a plastic bin labeled, "Return Bacich Library Books Here" in front of the office for your convenience. That way I can keep the books in the bin for the weekend and check them in during the week for safety purposes.
Thank you!!
Ms. Warnick
swarnick@kentfieldschools.org
---
Bacich Yearbook
Photos can be submitted to bacichyearbook2021@gmail.com. Please follow the instructions below when sending your photos.
The images must be .jpg, .png, or .tif files and must be at least 300ppi resolution.
Please provide the following information with each image:

FIRST NAME and LAST NAME for the main student featured in the image (or the left-most person).
Grade of student(s) in photo.
Description.
Additional names separated by commas.
Kent News
Kent Counselors Wellness Hub: Many of us in our community are navigating very challenging times right now and as the Counselors at Kent Middle School, we want you to know that we are here for you. We created this hub so you can easily access resources.
Curbside Book Pick Up and Book Bags
Students may email Ms. Jelen the titles of books that they would like to read, and the book will left on a cart in front of the gate for them to pick up.
Thanks to the donations of many Falcons and their families, we have book bags for every grade level to pick up and enjoy! You will find these bags in boxes marked by grade level in front of the Kent office. Feel free to read, keep or pass on your books OR donate them right back to the book drive for another life!
Got Books?? If you are cleaning out your bookshelves, bring them to Kent for our Book Drive! We have lots of wonderful grade level bags just waiting for you to exchange your old books for! You can drop them off by the mural near the parking lot!
Happy reading,
Rebecca Jelen
Kent Librarian
rjelen@kentfieldschools.org
KIK News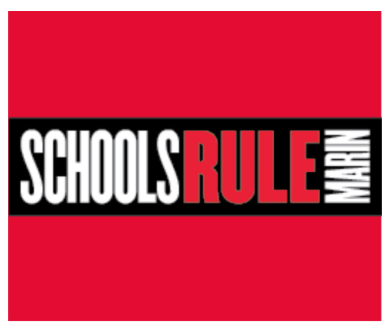 SCHOOLSRULE MARIN
SchoolsRule-Marin is a coalition that raises funds for all public school students in Marin, and our Bacich and Kent kids are beneficiaries.
Through the SchoolsRule Marin partnership, KIK has been able to help fund Covid-19 safety-related equipment and support above and beyond what has already been provided by the state, county and district.
With Schoolsrule, KIK is helping to fund HEPA Air Purifiers for every classroom at Bacich and Kent. Thank you, SchoolsRule Marin!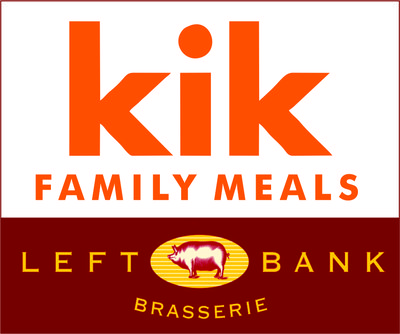 TUES 11/3 - KIK FAMILY MEALS WITH LEFT BANK, 20% TO KIK
Every Tuesday Left Bank will create a special family dinner for $50 and donate 20% back to KIK. Order early before it sells out!
Nov 3: Fried chicken, mac and cheese, brussel sprouts, green salad
Nov 10: Chicken or vegetarian paella with a green salad, steamed broccoli, mac and cheese
Order online and select "KIK Family Meal."
The menu for November is posted on our website.
Follow us on Facebook & Instagram for updates on menus and reminders.
For any questions, please email events@kikschools.org.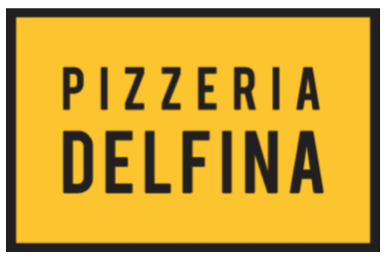 SAT 11/14 - PIZZERIA DELFINA — DINE + DONATE 10% TO KIK
We're happy to partner with SF2BAY + Pizzeria Delfina for our newest KIK Dine and Donate. 10% of all sales with code KIKPIZZA will go to Bacich and Kent!
How it works: check out Pizzeria Delfina's delicious menu of par-baked pizzas, make at home pizza kits, salads and more. Pre-order NOW for pick up on Saturday, November 14th from 10-11:30am at their Pop Up in Mill Valley. Orders close Wednesday, November 11.
Be sure to stock your freezer with sauces, meatballs, lasagna, and more for those nights you just don't feel like cooking! Order yours today and don't forget the code: KIKPIZZA
Follow us on Facebook & Instagram for updates and reminders.
For any questions, please email events@kikschools.org.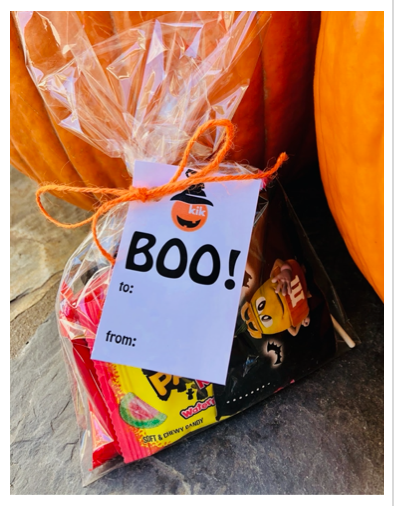 KIK BOO-GRAMS: THANK YOU!
Thank you to everyone who purchased the KIK Halloween Boo-Grams — our fundraiser was a huge success!
We assembled and delivered over 1,000 Boo Grams and raised $5,000 for KIK — which will help fund vital resources and programs at our schools! 130 of the Boo Grams were thoughtfully purchased for our hardworking teachers and staff at our schools.
We sincerely apologize to those of you who were unable to order because we sold out. The demand was much higher than we expected, and exceeded our supply and delivery capabilities (of course a good problem to have — thanks to all of you for the incredible support!). Look out for similar promotions this year so stay tuned for future announcements.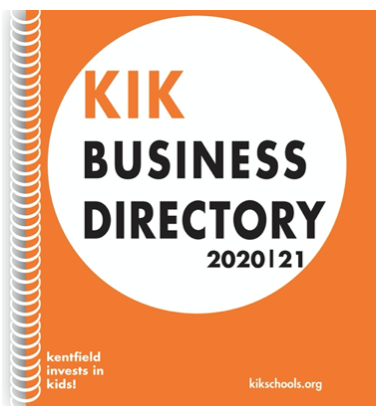 INTRODUCING KIK PARTNERS FLIPBOOK DIRECTORY!
We're excited to share the new KIK Business Partners Flipbook—an e-directory showcasing the local businesses that support our Bacich and Kent schools through KIK.
Check out the KIK Flipbook when looking for a market or restaurant, real estate, service, or retail business. Simply click on a business recognition ad to get directly to its website. Please support local businesses that support our kids!