District Newsletter
November 9th, 2020
Kentfield School District News
Dear Kentfield School Community,
I invite you to attend the next regular Meeting of the Board of Trustees on Tuesday, November 10, 2020 beginning at 5 p.m. As a reference, here is a link to the agenda. The meeting will address items including, but not limited to:
Educational Showcase highlighting collaboration between 8th grade English and the Kent Library
General District Wide Updates
Return to School and COVID-19 Updates
Emergency Preparedness
Facilities–Deferred Maintenance Projects
The Board of Trustees will participate in the meeting in-person at the Kent Middle School library. In order to not have a large congregation of the public, we are inviting attendees to join the meeting via Zoom Webinar. If you have any questions or comments feel free to contact me via email at rrose@kentfieldschools.org.
Take good care,

Upcoming Events
*For security, Zoom links and passwords for events are not posted on the District website, and are sent through ParentSquare.
Daily: Virtual Crossing Guard with Ms. Stephens, 7:55-8:30 a.m., Zoom
Monday, November 9, 2020
Tuesday, November 10, 2020
November 11, 2020
Deadline to sign-up for COVID-19 Testing
Veteran's Holiday – No School
Thursday, November 12, 2020
Monday, November 16, 2020
Wednesday, November 18, 2020
COVID-19 Testing, 8 a.m.-3:30 p.m., Bacich
Tuesday, November 24, 2020
November 25-27, 2020: Thanksgiving Holiday
---
District Announcements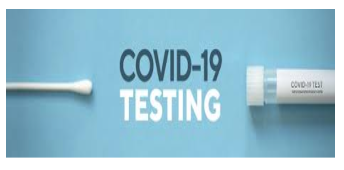 COVID-19 Testing at Bacich School – November 18
The Kentfield School Districts is hosting COVID-19 Testing at Bacich School on Wednesday, November 18th from 8:00 a.m. to 3:30 p.m. This opportunity is open and optional to the community. As a member of the Kentfield-Greenbrae community you are invited to to sign up for this local COVID-19 option.
Please review the Testing Paperwork and sign up via the Testing Scheduler.
Sign-up will close on November 11, 2020.

---
Book Donation to support Virtual Author's Visit
Would you like to help spread the message of acceptance? Bacich students will have the opportunity to attend a school wide webinar on Dec. 3, 2020 with the author Michael Tyler. Students will create bookmarks to be delivered along with the donated books to underfunded schools in our community and the Bay Area. Please consider donating a copy of Michael Tyler's picture book: The Skin You Live In
Drop off your book donation at the Bacich office by Dec. 2, 2020.
Thank you for your help and support!
The Bacich Social Justice Team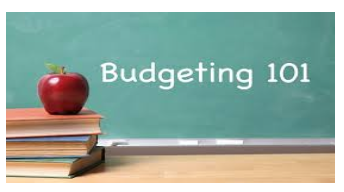 Save the Date!
Kentfield School District Budget 101
December 16, 2020 at 3:30 p.m. via Zoom Webinar–link will be forthcoming.
School Board & District Committees
Next Meeting: Monday, November 16, 2020, 10-11 a.m
Bacich News
Bacich Library Check Out and Curbside Pick Up
Please email the titles you want to check out to Librarian Ms. Warnick (swarnick@kentfieldschools.org).
Curbside pick up available every Friday in front of the Bacich Office.
The books will be placed in plastic bags with your names on them on a cart.
See the library blog for instructions on how to access the Alexandria Library Catalog to look for books.
Please return books on Friday in the red plastic bin labeled, "Return Bacich Library Books Here" in front of the office.

Bacich Yearbook
Photos can be submitted to bacichyearbook2021@gmail.com. Please follow the instructions below when sending your photos.
The images must be .jpg, .png, or .tif files and must be at least 300ppi resolution.
Please provide the following information with each image:

FIRST NAME and LAST NAME for the main student featured in the image (or the left-most person).
Grade of student(s) in photo.
Description.
Additional names separated by commas.
Kent News
Kent Counselors Wellness Hub: Easily access resources to help navigate this challenging time. The Counselors at Kent Middle School are here for you!
Kent Library Curbside Book Pick Up and Book Bags
Students may email the titles of books that they would like to read to Librarian Ms. Jelen (rjelen@kentfieldschools.org).
The book will left on a cart in front of the gate for them to pick up.
Book bags available for every grade level to pick up and enjoy.
You will find these bags in boxes marked by grade level in front of the Kent office.
Feel free to read, keep, or pass on your books OR donate them right back to the book drive for another life!
Please drop book donations off by the mural near the parking lot.