District Newsletter
November 23rd, 2020
Kentfield School District News
IMPORTANT Information on Hybrid Instruction.
Please be sure to read the Site Administration Letter and Complete the Second Trimester Learning Survey.
Dear Kentfield School District Community,
As we begin this holiday week the Kentfield School District (KSD) would like to extend a safe and peaceful holiday to each and every member of our KSD community. We recognize the last number of weeks and months have been a challenge, yet as obstacles have come before us we have found ways to band together and overcome the hurdles on behalf of our students, staff and families.
We are grateful for the collective commitment to our school district and the guidance of our local public health during this holiday season. We know working together to minimize the spread of the virus and taking all the precautions necessary will allow us to continue to offer our students a rich educational experience where they can thrive and be well.
Wishing You all a Wonderful Holiday Break!

Important Message from School Administration - Trimester 2 Planning
Please read this entire message for important information regarding student attendance intentions for the second trimester of the 2020-21 school year (November 20, 2020-March 12, 2021).
Following the Thanksgiving holiday, the district will continue offering two distinct learning options Hybrid Learning and Distance Learning only. The below description outlines what can be expected in each learning format.
Hybrid Learning:
Students spend some of their time learning in-person at school, and some of their time learning from a distance.
Students are assigned to one of two cohorts - Cohort A or Cohort B. Every effort will be made to keep siblings in KSD in the same cohort group.
Students follow the same schedule they have been following since the start of the school year, regardless of in-person or from a distance.*
Students who sign up for Hybrid Learning are expected to attend in person school each day their cohort is assigned, with exceptions only for excused absences.
Cohort A will attend in-person for one week while Cohort B learns from a distance, the next week Cohort B will attend in-person for one week while Cohort A learns from a distance. The alternating week schedule will persist through the full second trimester.

Currently, there is a maximum cohort size of eight (8). If the number of students seeking hybrid instruction exceeds this maximum, cohorts will need to be divided into sub-cohorts A1/A2 and B1/B2, with 2 or 3 days on campus for each sub cohort for their in-person week. When the cohort size is increased to twelve (12), cohorts will not be required to divide into sub-cohorts. The reason for this parameter was shared in last week's KSD-KTA common message.
Distance Learning:
Students follow the same schedule they have been following since the start of the school year.*
Students will remain in Distance Learning only for the full duration of the trimester, with the option of transitioning to Hybrid Learning only as space allows.
*The Hybrid and/or Distance Learning schedule may be adjusted to accommodate changes to KSD's instructional approach, families will be notified of these changes prior to any implementation of a new schedule.
In order to plan accordingly, please complete a Second Trimester Learning Survey by Monday, November 30th at 3 p.m. Your choice is a commitment for the full second trimester, unless KSD alters its instructional model and schedule, at which point you would again be surveyed regarding which learning option is best for your child/family.
Please do not hesitate to contact your school principal with any questions you may have about the learning options for the second trimester.
Mary Ann Spitzer, Bacich Elementary School Grant Althouse, Kent Middle School
KSD Second Trimester Intent Form:
Upcoming Events
*For security, Zoom links and passwords for events are not posted on the District website, and are sent through ParentSquare.
Daily: Virtual Crossing Guard with Ms. Stephens, 7:55-8:30 a.m., Zoom
Tuesday, November 24, 2020
November 25-27, 2020: Thanksgiving Holiday
Friday, November 27, 2020
KSD COVID-19 Testing deadline - see announcement below for details
November 30-December 4, 2020: Distance learning for all learners
Monday, November 30, 2020
Trimester 2 begins
Second Trimester Intent Survey due by 3 p.m.
Tuesday, December 1, 2020
Wednesday, December 2, 2020
Last day to support Bacich community service project by donating a copy of Michael Tyler's picture book: The Skin You Live In.
Thursday, December 3, 2020
Districtwide COVID-19 testing

Participants must be registered in advance.

KSPTA Parent Ed: Parent Education: Parenting in the Pandemic for Bacich Families, 7:30-8:30 p.m., Zoom
Monday, December 7, 2020
Tuesday, December 8, 2020
Wednesday, December 9, 2020
Tuesday, Dec. 15, 2020
Equity & Inclusion Committee, 6 p.m.
KSPTA Parent Ed: Parent Education: Parenting in the Pandemic for Kent Families, 8:15-9:15 p.m., online

Spanish Interpretation will be available.
---
District Announcements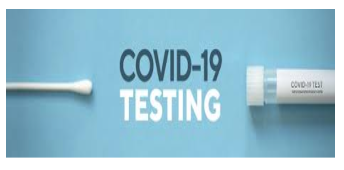 COVID-19 Testing Opportunities
Districtwide COVID-19 Testing: Thursday, December 3, 2020, 8 a.m.-3:30 p.m.
The Kentfield School Districts is hosting COVID-19 Testing at Kent and Bacich on Thursday, December 3rd from 8:00 a.m. to 3:30 p.m. This opportunity is open and optional to the Kentfield-Greenbrae community. Per Public Health families are encouraged to have their child(ren) tested on this day or prior to returning for school based learning.
Please note, individuals uninsured are covered for this testing by the CARES Act, and insured individuals are covered without co-pay, cost sharing or deductible by Family First Coronavirus Relief Act.
If the insurance carrier were to deny a claim the lab will not bill the participant or school/district. While under a federal state of emergency insurance carriers cannot deny an individuals qualified COVID testing claim.
Sign-ups close Friday, November 27th.
Marin County COVID-19 Testing
Whether your family is insured or not there are free and easy testing options in our county.
Marin County Office of Education is working with Curative to offer a Pilot Community Testing program for students, family, and community members.
Location: Lutheran Church of the Resurrection parking lot at 1100 Las Gallinas Avenue
Monday, November 30, 2020, 11 a.m.-5 p.m.
Tuesday, December 1, 2020 11 a.m.-5 p.m.
Pre-registration and appointment is required at the following link: cur.tv/Marin

---
Book Donation to support Virtual Author's Visit
Would you like to help spread the message of acceptance? Bacich students will have the opportunity to attend a school wide webinar on Dec. 3, 2020 with the author Michael Tyler. Students will create bookmarks to be delivered along with the donated books to underfunded schools in our community and the Bay Area. Please consider donating a copy of Michael Tyler's picture book: The Skin You Live In.
Drop off your book donation at the Bacich office by Dec. 2, 2020.
Thank you for your help and support!
The Bacich Social Justice Team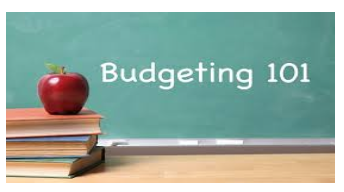 Save the Date!
Kentfield School District Budget 101
December 16, 2020 at 3:30 p.m. via Zoom Webinar–link will be forthcoming.
School Board & District Committees
Next Meeting: Tuesday, Dec. 15, 2020, 6 p.m.
Safe Routes to School
Bacich News
Bacich Hybrid Instruction Schedule:
Distance learning for all learners: November 30-December 4
Bacich Second Trimester Intent Form
Please read the important message at the top of this newsletter for more information.
Due Monday, November 30th by 3 p.m.
---
Bacich Library Check Out and Curbside Pick Up
Please email the titles you want to check out to Librarian Ms. Warnick (swarnick@kentfieldschools.org).
Curbside pick up available every Friday in front of the Bacich Office.
The books will be placed in plastic bags with your names on them on a cart.
See the library blog for instructions on how to access the Alexandria Library Catalog to look for books.
Please return books on Friday in the red plastic bin labeled, "Return Bacich Library Books Here" in front of the office.

Bacich Yearbook
Photos can be submitted to bacichyearbook2021@gmail.com. Please follow the instructions below when sending your photos.
The images must be .jpg, .png, or .tif files and must be at least 300ppi resolution.
Please provide the following information with each image:

FIRST NAME and LAST NAME for the main student featured in the image (or the left-most person).
Grade of student(s) in photo.
Description.
Additional names separated by commas.
Kent News
Kent Hybrid Instruction Schedule:
November 30-December 4, 2020: Distance learning for all learners
Kent Second Trimester Learning Survey
Please read the important message at the top of this newsletter for more information.
Due Monday, November 30th by 3 p.m.
---
Kent Counselors Wellness Hub: Easily access resources to help navigate this challenging time. The Counselors at Kent Middle School are here for you!
---
Kent Library News
Got Books?!
If you have recently added some new book fair books to your shelf, it's likely you have some books to give away! If so, bring them to Kent for our book bags! We will be accepting new and gently used books for students in grades 5-8 to add to our grab bags of books. Thanks to all who have donated already. I estimate that we have given away over 500 books already! Wow!
Curbside Pick Up!!
If your child would like to check out a book from the Kent library, they may do so by emailing me at rjelen@kentfieldschools.org. I will pull the book, if it's available, and it will be on the cart by the gate with your child's name on it for one week. Returns can go on the same cart. Thanks!
All School Read Ahead!
In January, right after winter break, we will begin reading our all school read book for 2021, This Promise of Change: One Girl's Story in the Fight for School Equity. You may purchase this title through the Book Passage or the store of your choosing or check it out of the Kent library or your local public library. Students will be reading the book with their homeroom classes and are not required to have a book in hand, as we will be providing opportunities for listening to the book and in-class discussion. I do recommend you purchase a copy, as it's an incredible true story for the whole family. You can find more information here. On January 25th, we will welcome the authors Jo Ann Allen Boyce and Debbie Levy for a virtual visit!
Author Visit Ahead for Grades 6-8
On December 3rd, we will welcome authors Ally Condie and Brendan Reichs, authors of the Darkdeep series, for a virtual visit for grades 6-8. Thank you to Books Inc. and our KSD book fair team for organizing this special event!
Book of the Day Welcomes Submissions for Squawk Talk
Does your child have a book they just read that they can't wait to tell others about? Have them create their own Book of the Day segment for our daily Kent podcast, Squawk Talk! They can use this script to create their content and then record using a phone or an online tool like Vocaroo. Segments should be around one minute and can be emailed to me at rjelen@kentfieldschools.org. What are you reading?
---
Kent Yearbook Information
KIK News
FAMILY GIVING FUNDRAISING — LET'S KIK THIS TOGETHER!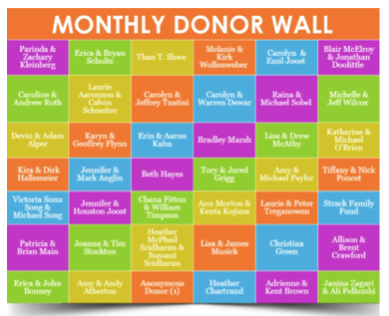 Family Giving donations contribute the largest portion—about 88%—of the $1M Annual Commitment to our schools. These funds are direct donations from our school families that help support educational opportunities and programs benefiting all Bacich and Kent students.
Learn How KIK is Committed to Kids
WATCH: A Message to Our Community
THANK YOU, 2020-21 DONORS!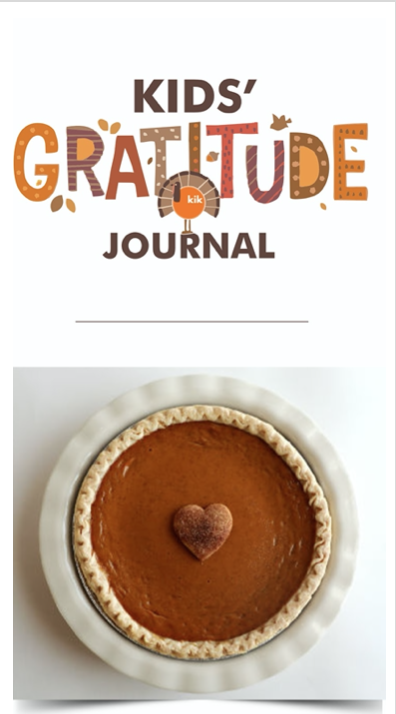 HEY KIDS! SUBMIT TO GRATITUDE JOURNAL - BY TUES, 11/24
KIK is hosting its first ever, online Kids' Gratitude Journal as we'd love to hear what our students are thankful for!
AS EASY AS PUMPKIN PIE...
Each submission will get an entry into a drawing to win one of six delicious Pumpkin Pies from SusieCakes.
Pies will be delivered to winners' front door Wednesday, November 25 — just in time for Thanksgiving. Can't get any sweeter than that!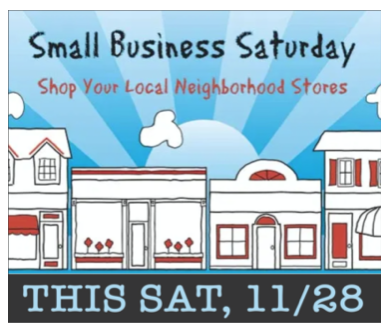 SAT. 11/28 – SMALL BUSINESS SATURDAY
Small Business Saturday is just around the corner and where better to shop for the holiday season than at your local retailer, grocery, and specialty store.
Please shop, dine and plan fun activities with the local businesses who partner with KIK to support our schools. Their partnership and donations are meaningful to our schools and we are grateful.
Be Festive, Shop Local! View KIK Business Partners Directory.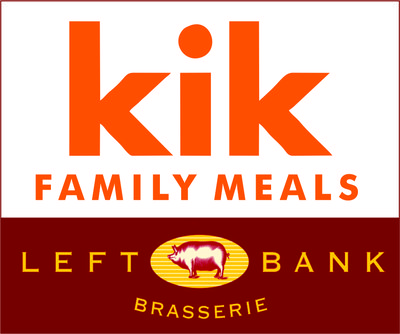 TUES 11/24 - KIK FAMILY MEALS WITH LEFT BANK, 20% TO KIK
Every Tuesday Left Bank will create a special family dinner for $50 and donate 20% back to KIK. Order now for pickup on Tuesday.
Nov. 24: 4 chicken & 4 shrimp kabobs with hummus, flat bread, rice pilaf, and greek salad
Dec. 1: Coq Au Vin with linguini pasta, green beans, and salad
Order online and select "KIK Family Meal." The upcoming menus are posted on our website. Thank you!
Check out Left Bank's Thanksgiving menu, both for take out and dine in with their 4-course Prix Fixe meal.
Follow us on Facebook & Instagram for updates on menus and reminders.
For any questions, please email events@kikschools.org.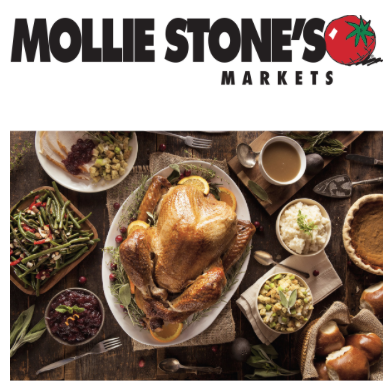 MOLLIE STONE'S – TASTE THE SEASON!
Let Mollie Stone's talented chefs create your perfect Thanksgiving dinner available for order through 11/23. Or, build your own masterpiece with their mouth watering turkeys, stuffing, cranberries and all the fixins' for that special homemade touch.
Order from Mollie Stone's by today
Whet your appetite with selections from their cheese and charcuterie sections and make sure to include seasonal fruits, flowers and decor for an ideal holiday presentation. And, don't miss their first class wine department.
Find more KIK business partners in the KIK Business Partners Directory.
Thank you for supporting local businesses that support our kids!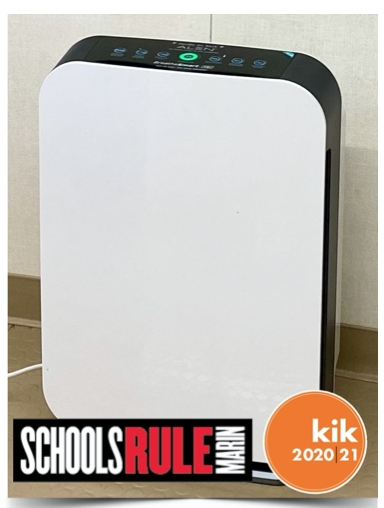 SCHOOLSRULE MARIN + KIK PARTNER TO HELP FUND AIR PURIFIERS
SchoolsRule-Marin is a coalition that raises funds for all public school students in Marin, and our Bacich and Kent kids are beneficiaries.
Through the SchoolsRule Marin partnership, KIK has been able to help fund Covid-19 safety-related equipment and support above and beyond what has already been provided by the state, county and district.
With SchoolsRule, KIK is helping to fund HEPA Air Purifiers for every classroom at Bacich and Kent. Thank you, SchoolsRule Marin!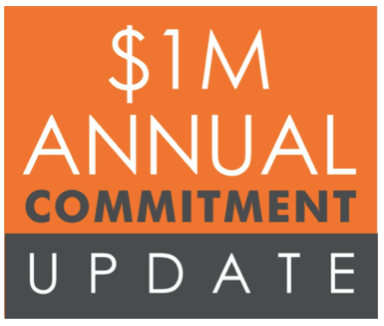 ANNUAL COMMITMENT REPORT
KIK raises dollars toward the $1M Annual Commitment to help fund our Bacich and Kent schools. Various fundraising initiatives combine to fill this commitment to our students and schools including Family Giving, Spring Auction Event, and Partners for Education.
Get details on the $1M Annual Commitment.
ANNUAL COMMITMENT Fundraising Status : $288,755 / $1M GOAL