Kentfield School District News
Dear Kentfield School District Community,
As we close out a month of giving thanks and appreciation, we enter a time filled with magic, wonder, and joyful traditions. Although, these traditions may look very different this year, as a school community let's all stay focused on the steps we need to take to provide our students with a positive and impactful educational experience.
COVID-19 in Marin
Prior to the Thanksgiving break our local public health offered clear guidance to safely celebrate during a pandemic. Many engaged in local celebrations with their immediate families, while others may have traveled or gathered with loved ones from afar. However folks celebrated, we must continue to do our part in minimizing the spread of the virus through following the public health risk reduction order. On November 16th the Blueprint for a Safer Economy "emergency brake" was pulled which moved counties across the state from the orange tier to more restrictive tiers of red or purple. As of November 28th, Marin continues to stay in the red tier, while our local data demonstrates an orange tier threshold. As we look more closely at the Kentfield case characteristic data, provided by Marin County Health and Human Services, we see substantially low rates of COVID-19 in our community overtime. All of this information clearly demonstrates that following Public Health guidance individually and collectively truly mitigates the spread and increases offerings for our community, which includes school-based instruction for our students.
Negotiations
The common message KSD and KTA provided on November 20th, offered new tentative agreements in supporting in-person learning for our students. At our next negotiations session on December 1st, we will address the timeline transition between Phase 4 to Phase 5, adjustments to our current Hybrid Instruction model, and plans for full in-person instruction. A common message about our December 1st, negotiations session will be shared by the end of the week.
Entering the final month of 2020, we must recognize the challenges and opportunities facing our community. As our governor outlined today, December will be a month when we must dig deep and do our best for our community. The month also presents us the opportunity to celebrate in new, creative ways. It was heartening to hear stories of Kentfield families starting new Thanksgiving traditions of outdoor adventures or learning to cook a turkey for the first time. With positive news on the horizon, we have much to look forward to in 2021–a new and rejuvenating year that I hope will be filled with health, happiness, and renewal!
Sincerely,

Upcoming Events
*For security, Zoom links and passwords for events are not posted on the District website, and are sent through ParentSquare.
Daily: Virtual Crossing Guard with Ms. Stephens, 7:55-8:30 a.m., Zoom
November 30-December 4, 2020: Distance learning for all learners
Tuesday, December 1, 2020
Wednesday, December 2, 2020
Last day to support Bacich community service project by donating a copy of Michael Tyler's picture book: The Skin You Live In.
Thursday, December 3, 2020
Districtwide COVID-19 testing

Participants must be registered in advance. Sign-ups closed November 27th. COVID-19 Testing Paperwork
If you missed the sign-up deadline, please see other local testing options outlined in this newsletter.

KSPTA Parent Ed: Parent Education: Parenting in the Pandemic for Bacich Families, 7:30-8:30 p.m., online

Spanish Interpretation will be available.
Monday, December 7, 2020
Tuesday, December 8, 2020
Wednesday, December 9, 2020
Monday, December 14, 2020
Tuesday, December 15, 2020
Wednesday, December 16, 2020
Budget 101 meeting, 7-8 p.m.
Friday, December 18, 2020
Bacich and Kent, noon release
Winter Break: December 22-Jan 1, 2020.
---
District Announcements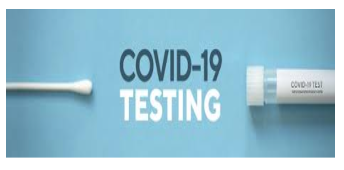 COVID-19 Testing Opportunities
Districtwide COVID-19 Testing: Thursday, December 3, 2020, 8 a.m.-3:30 p.m.
*Participants must be registered to be tested. Sign-ups closed Friday, November 27th.**
The Kentfield School Districts is hosting COVID-19 Testing at Kent and Bacich on Thursday, December 3rd from 8:00 a.m. to 3:30 p.m. This opportunity is open and optional to the Kentfield-Greenbrae community.
Per Public Health families are encouraged to have their child(ren) tested on this day or prior to returning for school based learning. If you missed the deadline for on-campus testing, please see below for other local options.
Please note, individuals uninsured are covered for this testing by the CARES Act, and insured individuals are covered without co-pay, cost sharing or deductible by Family First Coronavirus Relief Act.
If the insurance carrier were to deny a claim the lab will not bill the participant or school/district. While under a federal state of emergency insurance carriers cannot deny an individuals qualified COVID testing claim.
Marin County COVID-19 Testing
Whether your family is insured or not there are free and easy testing options in our county.
Marin County Office of Education is working with Curative to offer a Pilot Community Testing program for students, family, and community members.
Location: Lutheran Church of the Resurrection parking lot at 1100 Las Gallinas Avenue
Tuesday, December 1, 2020 11 a.m.-5 p.m.
Pre-registration and appointment is required at the following link: cur.tv/Marin

---
Book Donation to support Virtual Author's Visit
Would you like to help spread the message of acceptance? Bacich students will have the opportunity to attend a school wide webinar on Dec. 3, 2020 with the author Michael Tyler. Students will create bookmarks to be delivered along with the donated books to underfunded schools in our community and the Bay Area. Please consider donating a copy of Michael Tyler's picture book: The Skin You Live In.
Drop off your book donation at the Bacich office by Dec. 2, 2020.
Thank you for your help and support!
The Bacich Social Justice Team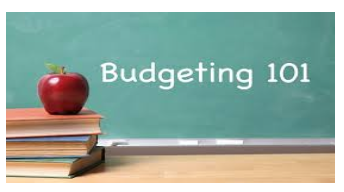 Save the Date!
Kentfield School District Budget 101
December 16, 2020 at 3:30 p.m. via Zoom Webinar–link will be forthcoming.
School Board & District Committees
Safe Routes to School
Learn how to get to school safely with these tips for Hybrid Instruction. (English | Spanish)
Safe Routes to School Alert - Wolfe Grade area
Work continues at the Northeast corner of Wolfe Grade (corner bulb out and island removal, traffic signal and guardrail work) and should be avoided by school traffic until further notice.
Laurel Grove/SFD intersection and the South side of SFD between Laurel Grove and McAllister now open.
Path is now open between Manor Road and Wolfe Grade and overpass is accessible.