District Newsletter
February 8th, 2021
Kentfield School District News
Dear KSD Community,
As we approach the mid-winter break and the timely tradition of Valentine's Day, I want to take a moment to extend appreciation for the community's ongoing commitment to our Kentfield students.
Over the last number of months KIK, our local foundation, has continued to champion the message of investing in our kids through local fundraisers, virtual gatherings and direct outreach to our community of donors. Thank You to the KIK Board for their tenacity and perseverance. And a very special Thank You to our Donor Families for giving and supporting our students and schools.
In addition to Enrichment Programs, donations that help support our students and schools this year include:
Site Safety equipment, such as Air Purifiers in every classroom and Outside Tents
Grants to enhance learning and offerings for our children (science kits, books, art kits, learning supports, etc.)
Literacy and Numeracy programs (such as Eureka Math, Big Ideas)
KSD acknowledges and appreciates the enormous effort it takes to raise the dollars through Family Giving and Spring Auction. KIK's efforts have not only helped to raise meaningful dollars but also provided much needed community spirit. We can't do any of this without our Community!
Additional district updates are below.
Take Good Care,

District Announcements
Technology Wellness
Over the course of this year students have been highly reliant on technology through the use of Zoom and various learning applications. The increased student screen time has led to research on ways to reduce the risk of eye problems that may be caused by overexposure. Andrew Korff, KSD Technology Director, has put together two Help Desk documents to support parents/guardians in turning on the built-in blue light filters on our KSD devices. Thank you Andrew for putting together these resources and thank you to our parents for assisting us in researching these wellness tools for our students. Blue Light Reduction for Chromebooks and Blue Light Reduction for iPads.
COVID-19 Testing
The KSD will offer COVID-19 Testing at Kent MS on Monday, February 22. 2021 from 8:30-3 p.m. Testing is available for our community and highly encouraged if you have engaged in any high risk behavior (gather with three (3) or more households or traveling outside of the state/country).
Marin has Minimized Virus' Spread in Schools
Since some campuses reopened in September, only 10 cases recorded
As the Center for Disease Control provides new data supporting the reopening of classrooms across the nation, schools across Marin County have already demonstrated how it can be done safely for both students and staff. One bright spot during the COVID-19 pandemic has been the success of Marin schools in preventing the spread among students, teachers, and campus staff after the partial return to in-person learning almost six months ago.
According to figures maintained by Marin County Public Health and the Marin County Office of Education (MCOE), there have been only 10 cases of suspected in-school transmission of COVID-19 as of February 5. Of those, five were student-to-student, three were adult-to-adult, and two were adult-to-student. There have been no student-to-adult transmissions in school. Read more.
Instructional Schedule: February 22-26, 2021
Based on Marin county being in the Purple Tier and knowing that much of our school community will be traveling during the mid-winter break, the KSD will maintain the past practice of offering Distance Learning only following an extended holiday break. Hybrid Instruction will resume on Monday, March 1 serving Cohort B and alternating to Cohort A the subsequent week.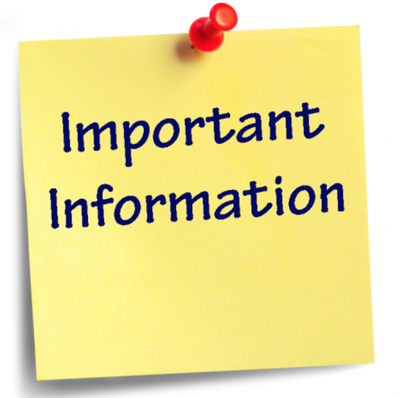 COVID-19 Decision Tree Guidance - English & Spanish Version
Know when to stay home and what to do when you or your family don't feel well or have engaged in what is categorized as a high-risk activity (e.g., any mixing of households, non-essential travel).
Upcoming Events
*For security, Zoom links and passwords for events are not posted on the District website, and are sent through ParentSquare.
Daily: Virtual Crossing Guard with Ms. Stephens, 7:55-8:30 a.m., Zoom
Tuesday, February 9, 2021
Wednesday, February 10, 2021
Strategic Plan Advisory Committee meeting (LCAP) meeting, 4 p.m., agenda
KIK board meeting, 7:30-9 p.m.
Bacich Principal Chat, 8:45 a.m., Zoom
Friday, February 12, 2021
Kent Principal Chat, 9:15 a.m., Zoom
February 15-19, 2021: Presidents' Day Recess - No School
February 16, 2021
Registration deadline for on-campus COVID-19 testing on February 22, 2021.
Distance Learning for all learners
February 22, 2021
On-Site COVID-19 Testing - participants must be registered in advance
March 1-5, 2021: Cohort B Resumes In-Person Instruction
---
School Board & District Committees
Strategic Plan Advisory Committee meeting (LCAP) meeting, Wednesday, February 10, 2021, 4 p.m., agenda
Safe Routes to School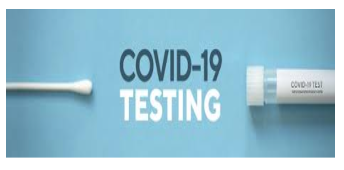 Marin County COVID-19 Testing Opportunities
KSD On-Site Testing
The KSD will offer COVID-19 Testing at Kent MS on Monday, February 22, 2021 from 8:30-3 p.m. Testing is available for our community and highly encouraged if you have engaged in any high risk behavior (gather with three (3) or more households or traveling outside of the state/country). Please be sure to sign up by February 16, 2021. Here is the Testing Sign Up and COVID-19 Testing Paperwork.
Public Health Testing – Curative: Marin County Public Health offers five-day a week communitywide Curative COVID Testing opportunities. Appointments will be opened 4 days prior to testing day. For more information click here.
Whether your family is insured or not there are free and easy testing options in our county.
Bacich News
Bacich Principal Chats: February 10; March 10; April 21; and May 19; 8:45 a.m.
*Zoom links will be emailed via ParentSquare.
Bacich Library
And the Award Goes To...
The American Library Association (ALA) recently announced the top books, digital media, video, and audio books for children and young adults – including the Caldecott, Coretta Scott King, Newbery and Printz awards – at its Midwinter Meeting & Exhibits which took place virtually from Chicago, Illinois.
Watch the announcement and discover this year's award winners at ala.unikron.com.
Bacich Library Check Out and Curbside Pick Up
Please email the titles you want to check out to Librarian Ms. Warnick (swarnick@kentfieldschools.org).
Curbside pick up available every Friday in front of the Bacich Office.
The books will be placed in plastic bags with your names on them on a cart.
See the library blog for instructions on how to access the Alexandria Library Catalog to look for books.
Please return books on Friday in the red plastic bin labeled, "Return Bacich Library Books Here" in front of the office.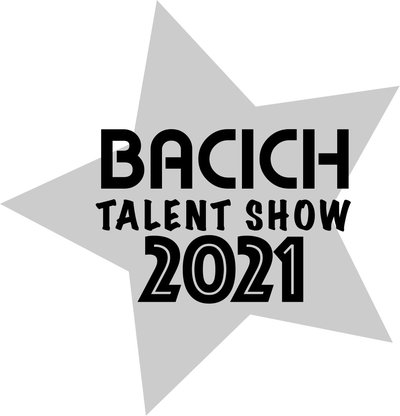 Show us YOUR talent! 2nd/3rd/4th Graders!
We would like to remind you that the 2021 Bacich Talent Show signup is officially open online. As with last year, we will host a virtual event to showcase the wide ranging talents and creative pursuits of our 2nd through 4th grade students. This is a great way for the children to connect with each other across grade levels and to flex their creative and performative muscles.
Sign Ups Close February 12th.
Audition Video Submission due by February 26th.

Not sure what talent to showcase? Here are some ideas:
- Singing - Magic Tricks - Hula Hooping - Comedy
- Karate - Poetry - Yoyo tricks - Dancing
- Gymnastics - Bike Tricks - Instruments
- Surprise us!
For all information including sign up link, dates, times, and
guidelines please visit: www.bacichtalentshow.com.
Order Bacich Yearbooks Today!
Our parent volunteers are hard at work to create a lovely keepsake to capture the highlights of this most unusual and history-making year. Don't miss out — order today!
This year we are trying Josten's sales site, but the KSPTA will distribute the yearbooks at the end of the year as always!
Please note: KSPTA will purchase a book for each Bacich Bear receiving Free and Reduced Lunch. If you cannot purchase your yearbook online, please follow these instructions.
Kent News
Kent Counselors Wellness Hub: Easily access resources to help navigate this challenging time. The Counselors at Kent Middle School are here for you!
---
Kent Principal Chats: February 12; March 12; April 16; May 14; 9:15 a.m.
*Zoom link will be emailed via ParentSquare.
Kent Library News
Books To Go!
If you need a new book just email me, Mrs. Jelen at rjelen@kentfieldschools.org. If you have books at your house you need to return, you can bring them to the same cart where you pick up books – right outside the Kent gate when it's not raining and right in front of the library when it is. There are so many great new titles to check out!
Squawk Talk Looking for Book of the Day Submissions!
Has your child finished a book they loved and would highly recommend? Ask your child to record themselves promoting this book for our daily podcast, Squawk Talk. You can use the voice recording app on any phone or device, or vocaroo, a free online recording site. Submissions should be about a minute and a half and can be emailed to rjelen@kentfieldschools.org.
Book Donations needed!
Our grade level book bags have been a huge success... so much so that we are in desperate need of more donations! If you have any new or gently used books to donate, you can drop them off anytime during school hours outside the Kent gate or in front of the library. If your child needs new books to read, have them come and grab a bag from the grade level boxes right in front of the Kent gate. Books can be kept, passed on or returned. Thank you for helping us keep our students reading throughout this crazy time!
---
Kent Yearbook Information
KIK News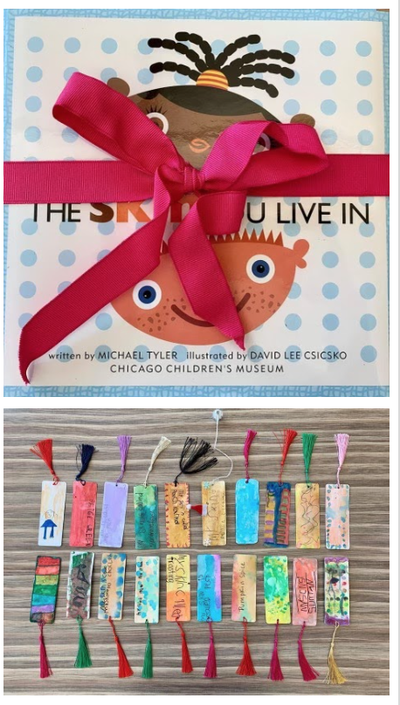 KIK ♥ ENRICHMENTS SPOTLIGHT
Social Justice / Arts Integration with Mrs. Libby
The following is re-published as posted by Mrs. Libby on Instagram:
My Kindergarten through 4th grade students are continuing with our Social Justice/Arts Integration work with a "Call for Action Bookmark Project." (SJ elements 5 and 6: Awareness Raising and Social Action). We pledge to donate a copy of Michael Tyler's book "The Skin you Live In" to all Elementary Schools in Marin County.
Students are designing bookmarks painted in their lovely skin tones of the human rainbow as well as a creative description of their skin: "I have milky chocolate pudding skin. How about you?" Bookmarks will be tucked into the donated books along with a copy of the "Skin Unit" colleagues and I have developed. Books will be delivered in "Inclusive Language" totes. #changemakers #acceptance #artsintegration #k12ArtChat
Special thanks to Mrs. Libby and all Bacich teachers for this important work with our students.

WHY GIVE NOW TO OUR SCHOOLS?
This Video explains in 1 minute why donations are critical! Potentially $500,000 could be cut from our district budget, which affects every Bacich and Kent student.
ANNUAL COMMITMENT status : $635,880 (net)
WHAT COULD BE AT RISK?
These Programs are at risk in the school year/s ahead without a healthy school foundation that helps support them today:
Bacich Enrichment Programs
Kent Enrichment Programs
Art, Design and Architecture
Band, Chorus, Strings Program, and Concerts
Teacher Librarian, Journalism, and Debate
Spanish
Film
Coding
Wood Shop and Maker
Service Innovation (WEB Leaders)
Enterprise Start-up (like Business 101)
Programs across both Schools
Literacy & Numeracy Programs
Social Emotional Support Programs
Site Safety for Return to Safe Schools
Interactive Distance Learning Apps & Licenses
Materials & Supplies
Learn more how KIK has been Investing in Kids.
HOW DO WE PREVENT CUTS?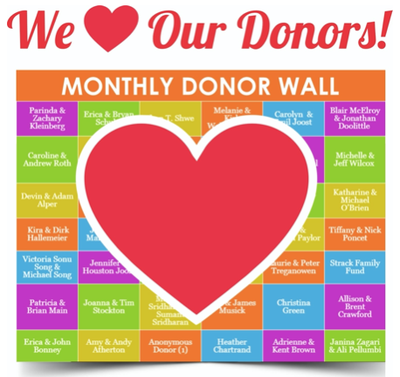 We ♥ OUR DONORS — THANK YOU!
A huge thank you to the 284 KIK Donors so far this year!
Together, we are investing in over 1100 Bacich and Kent students and ensuring they receive a top quality education for the 2020-21 school year. Our community is grateful for your generous support in donating toward the $1M Annual Commitment to support our schools and kids.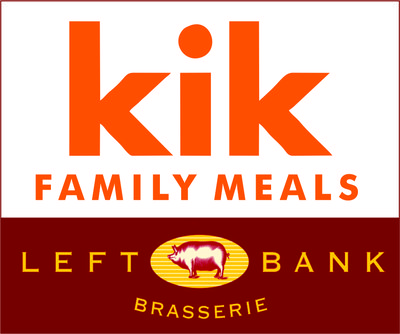 TUES 2/9: KIK FAMILY MEALS WITH LEFT BANK, 20% TO KIK
Every Tuesday Left Bank will create a special family dinner for $50 and donate 20% back to KIK.
Feb 9: Roast chicken with mac & cheese, salad verte, green beans
Feb 16: 4 chicken & 4 carnitas tacos with a salad, homemade tortilla chips and pico de gallo
New! If your family needs extra portions of the meat or different sides, call Ryan at Left Bank and he can customize a Family Meal that works for you: 415-927-3331
ORDER NOW for pickup on Tuesday. Select "KIK Family Meal."
*Check out this NEW Left Bank promotion that also gives back to KIK!
Opt in today to get a weekly email reminder to order.
Follow us on Facebook & Instagram for menu updates / reminders.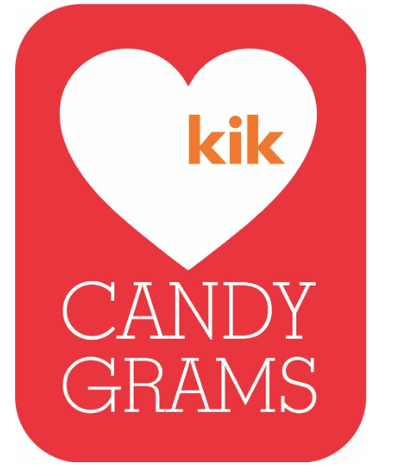 LOVE CONQUERS...CANDY GRAMS!
What amazing community love you're all sending out there! Thanks to you, KIK has sold 1500 Valentine's Candy Grams totaling over $7,000 in funds that will benefit all of our Bacich and Kent kids.
KIK is grateful for your support in making this effort a success. Candy grams will be delivered between 2/8 - 2/12. Wishing you all a very Happy Valentine's Day—KIK Hearts our KSD Community!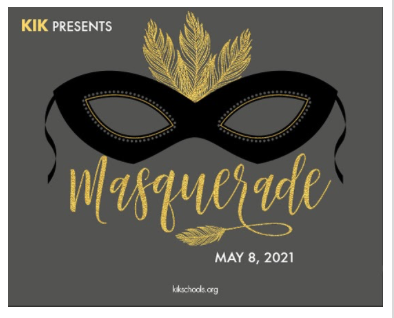 SPRING AUCTION WISH LIST — Can you help?
KIK is already hard at work trying to secure some great items for the Spring Auction. In this uncertain time, we are trying to avoid asking businesses for gift card donations. If you are personally willing to donate a gift card or item from our wish list, we would really appreciate it.
While we always like to support our local businesses and restaurants, we have also included an Amazon Wish List for gift cards and other items. Thank you for considering a donation—the money we raise for KIK helps ALL students!
Email events@kikschools.org for donations/questions.