District Newsletter
February 22nd, 2021
Kentfield School District News
Dear KSD Community,
The 2020-2021 academic year began with KSD teachers, support staff and administrators charged with redesigning the school experience in the face of an ongoing global pandemic. In a time of uncertainty — the staff jumped into the unknown to employ new instructional strategies, engage students, and adjust instruction based on observation and student outcomes. During the course of the year the KSD moved from Distance Learning only to Hybrid instruction, and we are now planning forward for a Full In-Person instructional program. As staff navigated these varied instructional approaches our students and families did their best to support this new way of learning. Let's honor and appreciate how we all ventured through these obstacles while our environment continued to shift and present us with new information and data.
As months passed, comments were made grounded in emotion and at times statements did not always reflect our core values of respect, collaboration, and perseverance. Let's rise above the discord and focus on leveraging the assets of the KSD — community, trust, and relationships. We must rebuild what has broken down during this pandemic and work together with a collective interest in doing what is best for the students and staff that make up the Kentfield School District.
We are at a pivotal point in which positive traction is being made. As students continue to engage in Hybrid Instruction, our site administrators, teachers, and support staff have come together in work groups to design and propose adjustments to Hybrid Instruction and a schedule for Full In-Person learning. A percentage of our staff have been vaccinated, and more vaccination opportunities are approaching. Case rates in Marin County are decreasing and Marin is projected to move to a less restrictive tier this week. All of these positive steps demonstrate the common commitment and interest to safely get us back to a more traditional way of providing school.
Our next steps in moving forward include a parent/guardian survey, KSD-KTA negotiators to meet to determine a mutually agreed upon timeline to expand instructional programming, and honoring the work being done to support the KSD school community. Let's trust the process to move ourselves forward and unite together with a commitment towards positive outcomes for our students.
With Respect,

District Announcements
KSD Special Board Meeting: February 24, 2021 6:15 p.m.
As shared at the February 9th Board of Trustee meeting the KSD Board of Trustees will hold a Special Board meeting on Wednesday, February 24th. This meeting is intended to address necessary budget reductions that were outlined in the Finance Report due to a decrease of revenue and enrollment projected for the 2021-2022 school year. As reductions are made, the KSD stays committed to preserving student programs for our KSD students.
Instructional Schedule: February 22-26, 2021
The KSD is maintaining the past practice of offering Distance Learning only following an extended holiday break. Hybrid Instruction will resume on Monday, March 1 serving Cohort B and alternating to Cohort A the subsequent week.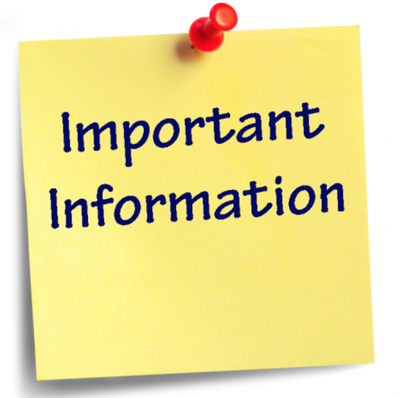 COVID-19 Decision Tree Guidance - English & Spanish Version
Know when to stay home and what to do when you or your family don't feel well or have engaged in what is categorized as a high-risk activity (e.g., any mixing of households, non-essential travel).
Upcoming Events
*For security, Zoom links and passwords for events are not posted on the District website, and are sent through ParentSquare.
Daily: Virtual Crossing Guard with Ms. Stephens, 7:55-8:30 a.m., Zoom
Tuesday, February 23, 2021
Wednesday, February 24, 2021
Friday, February 26, 2021
March 1-5, 2021: Cohort B Resumes In-Person Instruction
Tuesday, March 2, 2021
March 8-12, 2021: Cohort A Resumes In-Person Instruction
Monday, March 8, 2021
Tuesday, March 9, 2021
---
School Board & District Committees
Special School Board meeting: Wednesday, February 24, 2021, 6:15 p.m.
Next Monthly School Board meeting: Tuesday, March 9, 2020, 5 p.m., Zoom

All are welcome and encouraged to attend via Zoom.
Board Meeting Highlights - February 9, 2021
The February Regular Meeting of the Board of Trustees featured a Third Grade Education Showcase facilitated by Grade Level Chairs Andrea Livengood and Jenna Maioriello. Ms. Livengood and Ms. Maioriello welcomed three third grade students to present their non-fiction animal reports. Students shared detailed facts about dolphins and starfish while displaying strong public speaking skills and a joy of research and writing.
Site principals, Mary Ann Spitzer and Grant Althouse, provided an update from the Bacich and Kent Work Groups respectively. Ms. Spitzer shared adjustments to hybrid such as increased chorts, In-Person PE instruction and In-Person ELD cohorts. She also shared the Bacich work group is still evaluating the best model for a full in-person instruction. Mr. Althouse shared the Kent Work Group launched with a focus on full In-Person instruction. The group shared the common interest of moving away from instruction over the computer and towards a more traditional manner of in-person teaching. There is great appreciation to the Work Groups for their commitment to this additional planning and to both Mary Ann and Grant for facilitating these teams.
In closing, Kirsten Starsiak, KSD Chief Business Official and Superintendent Rose provided a brief update on the District's finances. Staff highlighted the decrease in student enrollment by 44 students and a decreased revenue of $325,000. These two key factors will lead to budgetary reductions for the upcoming school year. As we plan for these necessary reductions, the district is strategizing on how to preserve current programs in an effort to support a positive and rich experience for our KSD students.
Safe Routes to School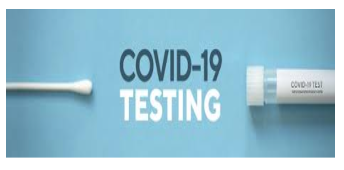 Marin County COVID-19 Resources, & Testing Opportunities
Bacich News
Bacich Principal Chats: March 10; April 21; and May 19; 8:45 a.m.
*Zoom links will be emailed via ParentSquare.
Bacich Library
And the Award Goes To... The American Library Association (ALA) recently announced the top books, digital media, video, and audio books for children and young adults – including the Caldecott, Coretta Scott King, Newbery and Printz awards – at its Midwinter Meeting & Exhibits which took place virtually from Chicago, Illinois. Watch the announcement and discover this year's award winners at ala.unikron.com.
Bacich Library Check Out and Curbside Pick Up
Please email the titles you want to check out to Librarian Ms. Warnick (swarnick@kentfieldschools.org).
Curbside pick up available every Friday in front of the Bacich Office.
The books will be placed in plastic bags with your names on them on a cart.
See the library blog for instructions on how to access the Alexandria Library Catalog to look for books.
Please return books on Friday in the red plastic bin labeled, "Return Bacich Library Books Here" in front of the office.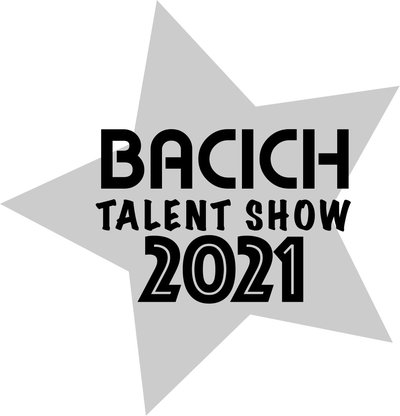 Show us YOUR talent! 2nd/3rd/4th Graders! Due this Week!
We would like to remind you that the 2021 Bacich Talent Show signup is officially open online. As with last year, we will host a virtual event to showcase the wide ranging talents and creative pursuits of our 2nd through 4th grade students. This is a great way for the children to connect with each other across grade levels and to flex their creative and performative muscles.
** Audition Video Submission due by February 26, 2021 **
Not sure what talent to showcase? Here are some ideas:
- Singing - Magic Tricks - Hula Hooping - Comedy
- Karate - Poetry - Yoyo tricks - Dancing
- Gymnastics - Bike Tricks - Instruments
- Surprise us!
For all information including sign up link, dates, times, and
guidelines please visit: www.bacichtalentshow.com.
Order Bacich Yearbooks Today!
Our parent volunteers are hard at work to create a lovely keepsake to capture the highlights of this most unusual and history-making year. Don't miss out — order today!
This year we are trying Josten's sales site, but the KSPTA will distribute the yearbooks at the end of the year as always!
Please note: KSPTA will purchase a book for each Bacich Bear receiving Free and Reduced Lunch. If you cannot purchase your yearbook online, please follow these instructions.
Kent News
Kent Counselors Wellness Hub: Easily access resources to help navigate this challenging time. The Counselors at Kent Middle School are here for you!
---
Kent Principal Chats: March 12; April 16; May 14; 9:15 a.m.
*Zoom link will be emailed via ParentSquare.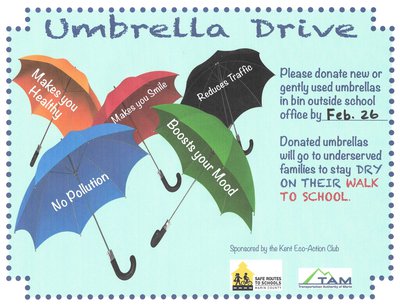 Umbrella Donation Drive
The Kent Eco-Action club is " In Action" again! Their first event is an Umbrella Donation Drive. They're collecting new or gently used umbrellas to donate to families at Venetia Valley School in San Rafael. Safe Routes heard they could really use umbrellas. Only 14% of their students walk to school — we'd like to encourage more. Please drop off umbrellas in the bin outside the office by February 26th. Did you know that 54% of Kent students walk, bike, skateboard, or scooter to school? That's fantastic Falcons!
Kent Library News
Books To Go!
If you need a new book just email me, Mrs. Jelen at rjelen@kentfieldschools.org. If you have books at your house you need to return, you can bring them to the same cart where you pick up books – right outside the Kent gate when it's not raining and right in front of the library when it is. There are so many great new titles to check out!
Squawk Talk Looking for Book of the Day Submissions!
Has your child finished a book they loved and would highly recommend? Ask your child to record themselves promoting this book for our daily podcast, Squawk Talk. You can use the voice recording app on any phone or device, or vocaroo, a free online recording site. Submissions should be about a minute and a half and can be emailed to rjelen@kentfieldschools.org.
Book Donations needed!
Our grade level book bags have been a huge success... so much so that we are in desperate need of more donations! If you have any new or gently used books to donate, you can drop them off anytime during school hours outside the Kent gate or in front of the library. If your child needs new books to read, have them come and grab a bag from the grade level boxes right in front of the Kent gate. Books can be kept, passed on or returned. Thank you for helping us keep our students reading throughout this crazy time!
---
Kent Yearbook Information