Bacich Bears News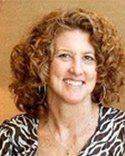 Dear Bacich Families,
A special thanks to all of the parents who made last week so meaningful for our staff. We could really feel the love and appreciation on campus all week.
We are in full swing this month reading about and discussing our abilities and differences. Students are learning about growth mindset and the power of "yet." They are also learning that sometimes people's abilities are different, but we are all people and we can also have many things in common. And we highlight the greatest message of all, "It is always more fun when we make room for everyone." Please consider talking to your child about what they are learning.
I am excited to share that fourth grade promotion will be held outside for their immediate family members to be able to attend. There are important health guidelines we will need to follow that include social distancing, number of guests and mask wearing, but I know it will be a joyous event. We also plan to livestream the promotion into the classrooms so all students will be able to watch the short ceremony. Promotion will begin at 9:00 a.m on Friday, June 11, 2021. A recording of the event will also be made available.
I'd like to remind you of my Parent Square post about needing applicants for School Site Council. Thank you for taking the time to consider being a part of this important committee. All the information you need to know can be found on the post linked above.
Finally, save the date for our last Principal Chat on May 19 at 8:45 a.m. The topic is End of the Year Updates and Next Year Plans. Please come with your questions and feedback. I am looking forward to a great final chat.
Take care,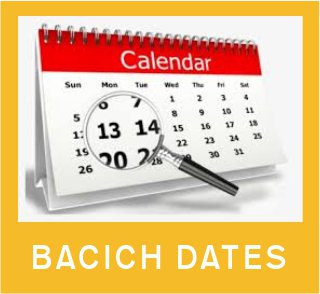 May 14, 2021
May 19, 2021:
Bacich Principal Chat, 8:45 a.m. Theme: End of the Year Updates and Next Year Plans
May 20, 2021
Kindergarten Sneak Peek for Incoming Kindergarteners 2021-2022
Attention 4th Grade Families! Save the Date!
Promotion Ceremony on June 11, 2021, 9 a.m.
Immediate family only. Event livestream and recording will be available.
More information on safety guidelines will be available soon.
Bacich Announcements

Kindergarten Sneak Peek for Incoming Kindergarteners 2021-2022*
Thursday, May 20, 2021
Last Name A-L:
12:45-1:00 p.m.: Check In
1:00-1:30 p.m.: Incoming kindergarteners visit the classroom with Bacich teachers and staff
Last Name M-Z
2:00-2:15 p.m.: Check In
2:15-2:45 p.m.: Incoming kindergarteners visit the classroom with Bacich teachers and staff
Please contact Lynn Bartha with any questions: lbartha@kentfieldschools.org
*This event is for students who are fully registered for fall 2021.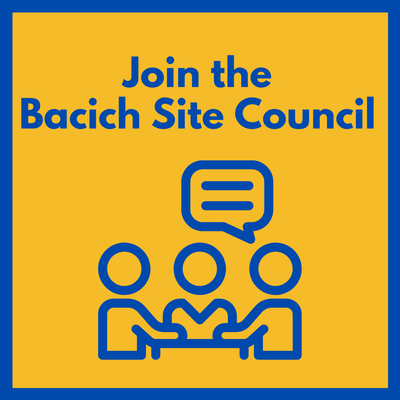 We are now accepting applications for the Bacich School Site Council for 2021-2022.
The School Site Council is made up of parents, teachers and administrators who meet monthly to advise the principal on student academics, parent engagement and school safety.
Please complete this google form by May 14.
Community voting will take place the week of May 17-21.
Newly elected SSC members will be invited to attend our last meeting on May 24 at 3:00pm.
If you have any questions about the School Site Council, please contact Principal Spitzer or the 2020-21 SSC chairperson, Estelle Dick.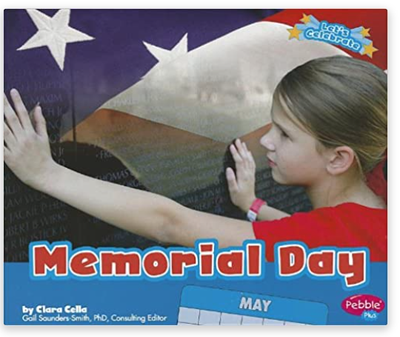 Get ready for Memorial Day with a special video from Ms. Warnick, and listen to her read a book about Memorial Day. Find more book recommendations and activities on the May blog post.
Bacich Library Check Out and Curbside Pick Up
Email the books you want to check out to Librarian Ms. Warnick swarnick@kentfieldschools.org.
See the library blog for instructions on how to access the Alexandria Library Catalog to look for books.
Some books may be able to be delivered to the classrooms, and the others will pick up their orders on Friday. Ms. Warnick will let you know. Curbside pick up available every Friday in front of the Bacich Office. The books will be placed in plastic bags with your names on them on a cart.
Please return books on Friday in the red plastic bin labeled, "Return Bacich Library Books Here" in front of the office.