Kentfield School District
June 25th, 2021
KSD News

Dear KSD Community,
We hope your summer has gotten off to a great start. Enclosed below are messages from both school principals as well as information related to school operations for the 2021-2022 school year.
We wish all our students, staff and parents/guardians a rejuvenating summer break full of rest, relaxation, and joy!
Sincerely,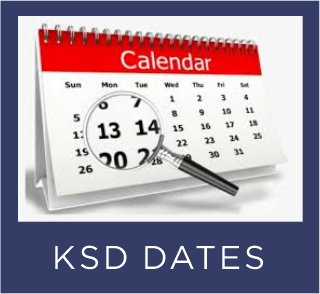 August 24: First Day of School
September 23: English Learner Family Resource Night, 6:00 p.m.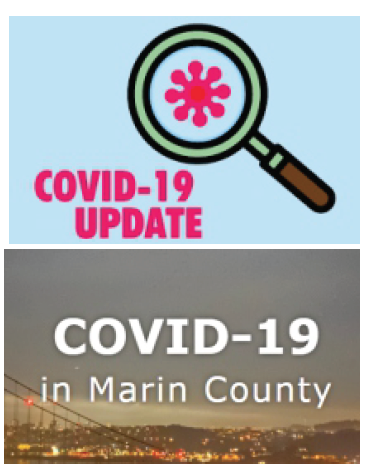 The health and safety of our school community is our top priority, and the COVID-19 vaccine is one of the most important tools to help end the COVID-19 pandemic. We urge all eligible people to get vaccinated to help prevent the spreading of the virus and to protect those around you.
---
Marin County Community Public Health Update from Wednesday, June 16, 2021
Presentation Recording - Presentation Slides
Save the Date! Community Public Health Meetings
---
Bacich Bears News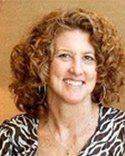 Dear Bacich Families,
I expect you are all enjoying your summer with your children. Before I head off to renew and rejuvenate, I would like to communicate some changes for the fall.
I am so excited that we will be returning to a regular school day schedule in August, please reference the daily schedule below. Our first day of school is Tuesday, August 24th.
As you may be aware, each year in the spring there are staffing changes due to a variety of factors, and additionally, new positions may be created that need to be filled. Below are some staffing changes at Bacich as well as a comprehensive list of current teaching assignments for the 2021-22 school year.
K-8 Assistant Principal Wendy Holmes will be working full time as Kent's Assistant Principal, as well as serving as the administrative lead of our K-8 Multi Tiered Systems of Support process. We are in the process of hiring a part-time assistant principal for Bacich who may also serve as an intervention teacher/coach.
Trisha Washburn will be joining our 3rd Grade instructional team. Trish has most recently taught Kindergarten Distance Learners and served as a support teacher in our Learning Center. We are excited to have Trish as one of our classroom teachers in this new school year.
Gretchen Harris will be transitioning from providing paraprofessional support to joining our office staff as the new attendance secretary. We are thrilled to have her take on this role as she is well versed in our daily operations and is known by our students and school community.
Katy Colwell and Jenna Maioriello will be moving from 3rd grade to co-teaching two classes in 4th grade and Brittnee Stone will be joining the Kent team in teaching 5th grade this Fall.
If you would like to provide some extra academic support for your child this summer, please review your child's last teacher newsletter, as they are full of great ideas and links to wonderful learning resources. However, one of the best things your child can do this summer, besides have some fun and some well-deserved downtime, is to read!
Take care,

Classroom Assignments for the Fall*
Open positions
Community Liaison, 30 hrs a week
Assistant Principal/Intervention Teacher/Coach, Full Time
Elementary Counselor, Full-Time

Kinder
First
Second
Claire Adams
Thalia Milano
Elizabeth Peterson
Kerri Baetkey
Isabella Fanning
Barbara Peters
Katie Stern
Janeen Swan/Michael Bessonette
Theo Hausammann
Marty Ross
Amber Stewart
Cass Walsh
Lindsay Zerzan
Third
Fourth
Erica Johnson
Andrea Livengood
Heather Snyder
Jen Wallen
Trisha Washburn

Marjorie Bukowski
Katy Colwell
Victoria Denson
Jenna Maioriello
Denise Marshall
Maria Martin

Katie Knopf, K-4 Reading Intervention Teacher
*Additional updates may occur over the summer.
School Schedule
Kindergarten*
1st-2nd Grades*
3rd - 4th Grades
Aug. 24 - Sept. 7
Mon. - Fri. 8:15am - 12:00pm
Sept. 7, onward
M, T, Th, F 8:15-2:00
Wed. 8:15-12:00
M, T, Th, F 8:15-2:53
Weds. 8:15-12:15
M, T, Th, F 8:15-2:53
Wed. 8:15-12:30
*Please note adjusted school hours for grades K-2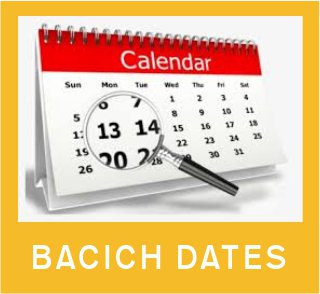 Back to School Calendar - Save the Date
August 17: Bacich Kindergarten Back to School Night, 6:00 p.m.
August 18: Bacich New Family Welcome, 6:00 p.m.
August 25: Bacich 1st-4th Grade Back to School Night, 6:00 p.m.
September 23: English Learner Family Resource Night, 6:00 p.m.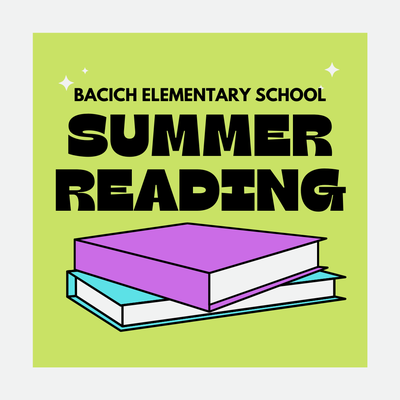 Kent Falcons News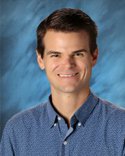 Greetings Kent Community,
I hope that this message finds you and your family enjoying the start of what promises to be a lively summer break from school.
For the 2021-2022 school year at Kent, we are preparing to return to full-time school from 8:30 a.m. to 3:28 p.m. each day (8:30 a.m. to 1:13 p.m. on Wednesdays), a full 7 period schedule of classes for all Kent Falcons, and our comprehensive offering of rigorous and engaging academic and enrichment classes. We could not be more excited for the exceptional year of learning and growth ahead at Kent.
As we watch our world open up and this pandemic come to an eventual close, we strengthen our collective commitment to support your child to reach their fullest academic, social, and creative potential. We are prepared to welcome each Kent student back to school on August 24th, and to accelerate their learning forward. We value and appreciate your partnership in this endeavor!
I'm excited to share new additions and slight changes to the Kent faculty that you and your children can expect to see at Kent next year.
K-8 Assistant Principal Wendy Holmes joins the Kent team full time as Kent's Assistant Principal, as well as serving as the administrative lead of our K-8 Multi Tiered Systems of Support process. Wendy is an exceptional leader, and we feel fortunate to benefit from her expertise and focus here.
Brittnee Stone transitions to Kent as a new teacher on the 5th grade team, filling the classroom vacated by Shannon Janney, who is moving to the upper grade English Language Arts team at Kent. We are thrilled to welcome Brittnee to Kent, after her years of service to students at Bacich.
Maggie Harris joins the 7th grade team as our new 7th grade science teacher, filling the position previously held by Farah Maisonneuve, who moved to Southern California with her family. Maggie comes to us after years of teaching at Miller Creek Middle School, as well as following a successful long term substitute assignment at Bacich.
Elizabeth Rubenstein joins our enrichment team as our new art teacher, filling the assignment previously held by Michele Montgomery, who retired near the conclusion of the 20/21 school year. Elizabeth comes to Kent with extensive experience teaching integrated art K-12, as well as recent experience teaching art teachers.
Claudia Indelicato joins our Spanish department for this year filling in for Tom Kiehfuss, who will take a leave of absence from KSD to travel and learn in Spain. Claudia is familiar to many students in our community, after a number of successful years teaching in the Viva el Español program in Kentfield.
While summer is sure to be filled with activity, connection, and joy, we expect that all Kent Falcons also prioritize time for reading during summer break. Our school librarian, Rebecca Jelen, in collaboration with our English department, has curated a list of required summer reading for Kent students at each grade level. The preceding link includes each grade level's summer reading list, as well as recommendations about where to borrow or purchase books for summer reading. We expect that students read at least 3 titles from their grade level list, though certainly encourage reading them all! I might suggest that parents would love a number of these titles as well, so please feel free to explore our summer reading list for summer suggestions for yourself!
Eventually, summer will come to a close and the reality of our return to school will set in with students and families alike. When you're ready, recommended school supplies for 5th, 6th, 7th, and 8th grades can be found here. Supply packages can be purchased through the PTA, families can purchase supplies on your own, or the school will provide any necessary supplies that your child might need.
We have learned more than we thought possible while navigating education during the pandemic. We intend to maximize this return to a full, comprehensive middle school experience come the fall, applying lessons learned to ensure that 2021-2022 is one of the best years yet at Kent.
All my best,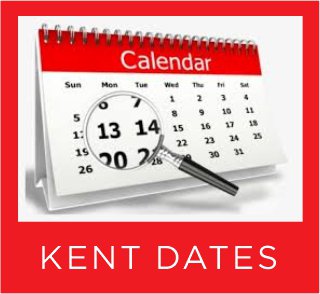 Back to School Calendar – Save the Date
August 19: Kent 5th Grade New Family Orientation, 9:00 a.m.
August 26: Kent 5th-8th Grade Back to School Night, 6:30 p.m.
September 23: English Learner Family Resource Night, 6:00 p.m.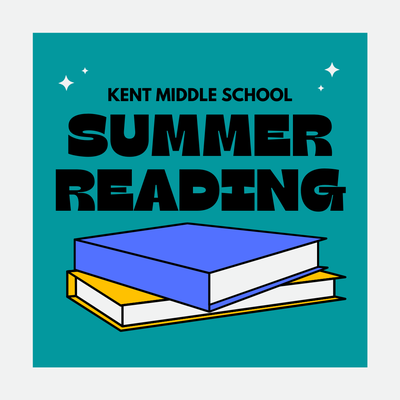 Kent Summer Reading
Each student is required to read three books from their grade level list.
All books can be found in hard copy print version from the Marin County Free Library, as an Ebook or audiobook on Sora, or on Learning Ally.