Kent Falcons News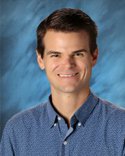 Greetings Kent Community,
A Brief Glimpse into our Classrooms... A short walk around campus late Thursday morning revealed for me the incredible teaching and learning occurring across our campus daily. In an English class I entered, students were preparing for book club discussions by analyzing character traits, as well as elements of setting, from a popular movie trailer. Two doors down, students evaluated the effectiveness of "choppers" they built, timing flight duration and flight details of the paper helicopters, capturing relevant data in their science notebooks for later reference. Across the quad, students performed self-composed skits in Spanish, and two hallways over, students used coping saws to remove excess wood from handmade wooden ducks in Woodshop. Common threads through each of these dramatically different classroom experiences were high levels of student engagement, under the supervision of our skilled, creative teachers. Kent Falcons, big and small, are flying high in 2021!
After School Athletics - The fun doesn't have to stop at the end of the school day, with a full offering of After School Athletics back in action at Kent.
Cross Country - 5th through 8th Falcons are representing their school through participation on our Cross Country team, practicing twice a week and looking forward to upcoming meets against local schools soon.
Flag Football - 6th through 8th graders make up our Kent Flag Football team, and players are practicing hard in anticipation of our first game against Hall on September 20. Games against surrounding schools will occur regularly through the months of September and October.
Volleyball - 7th and 8th grade Volleyball teams are working intensely in the gym, looking forward to games against surrounding schools soon.
I'm exceedingly proud of our Kent athletes for representing our school, and appreciative of our staff and parent coaches for making these teams possible. If you have any questions about Kent After School Athletics, including an interest to coach 6th grade volleyball, please reach out to our Athletic Director Ryan Palmer (rpalmer@kentfieldschools.org)
Mathletes - Does your student have a strong interest in mathematics? Encourage your child to sign up for Kent Mathletes! Mathletes is a zero period class (7:45 to 8:28 a.m.) that meets on Tuesdays, and is made up of a supportive and driven group of 6th, 7th, and 8th grade students who work together on complex math problems that promote critical thinking and problem solving. Zero period Matheletes class will be starting on October 5 for 7th/8th graders, and mid-November for 6th graders. If COVID conditions permit, Mathletes may include academic competitions for 7th and 8th graders against other Mathletes teams in Marin County later this school year. Please complete this form to sign your child up for Mathletes!
Kent Daily Bulletin - Are you interested to stay up-to-date on current happenings at our school? Consider regularly checking the Kent Daily Bulletin to see the boiled-down script from our daily broadcast. This will typically include information about Clubs, After School Athletics, Special Events, and many other daily happenings at Kent!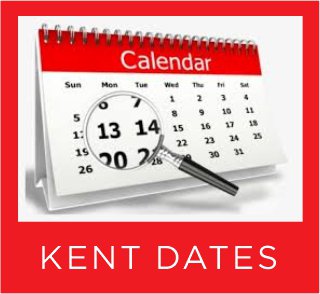 Tuesday, September 14, 2021: Kent Site Council Meeting, 3:30-4:30 p.m.
Friday, October 1, 2021: Kent Principal Coffee, 8:45-10:00 a.m.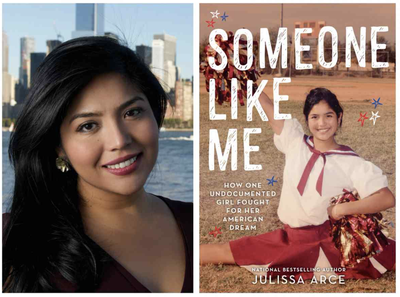 Announcing Kent's All School Read for 2021!
Someone Like Me by Julissa Arce
Kent's popular annual tradition of an All School Read will happen the weeks of October 6 and 13.
Author Julissa Arce will visit Kent virtually on October 21.
Here is a preview of the book from Julissa Arce's Website:
A remarkable true YA memoir from social justice advocate and national bestselling author Julissa Arce about her journey to belong in America while growing up undocumented in Texas.
Born in the picturesque town of Taxco, Mexico, Julissa Arce was left behind for months at a time with her two sisters, a nanny, and her grandma while her parents worked tirelessly in America in hopes of building a home and providing a better life for their children. That is, until her parents brought Julissa to Texas to live with them. From then on, Julissa secretly lived as an undocumented immigrant, went on to become a scholarship winner and an honors college graduate, and climbed the ladder to become a vice president at Goldman Sachs.
This moving, at times heartbreaking, but always inspiring story will show young readers that anything is possible. Julissa's story provides a deep look into the little-understood world of a new generation of undocumented immigrants in the United States today — kids who live next door, sit next to you in class, or may even be one of your best friends.
Pick up the book at Book Passage (mention you are from Kent) or at the library. Or just listen as your teacher reads it, although we encourage all students to get a copy of the inspiring book.