Community News
Information, events, and news provided in our newsletter's "Community News" is offered as service to our community, and are not sponsored by the Kentfield School District. Placement does not represent an endorsement.

Community Forums: Project Homekey
On September 21, the County of Marin and the City of Larkspur, in partnership with Episcopal Community Services (ECS), announced that they had identified a potential Project Homekey 2.0 opportunity at the former skilled nursing facility located at 1251 S. Eliseo Drive in Larkspur. The property would be operated by ECS as a 43 to 50-unit Permanent Supportive Housing facility for single adults experiencing homelessness. On Tuesday, the County of Marin's Board of Supervisors voted unanimously in support of authorizing staff to submit an application to the State for Homekey funding. The discussion, which you can view here (items #7 & #8 on the agenda), included details about the countywide homelessness strategy, the Homekey funding opportunity, and a detailed description of the development and service plan.
To continue to provide a transparent and open process, the County of Marin, the City of Larkspur, and ECS will co-host two upcoming community forums. Both of these forums will follow the same format: a 30-minute presentation from partner organizations followed by an up to 90-minute Q&A with the community.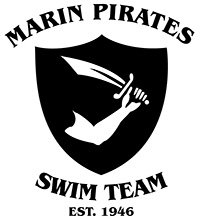 Marin Pirates Swimming
The Marin Pirates Foundation is a Non-Profit (501-c3) organization with the mission statement of providing free learn-to-swim lessons to underserved children in the Marin County area.
Register now for fall and winter swim clinics and lessons. Financial assistance is available for students.
Find out more at marinpirates.org and view flyer.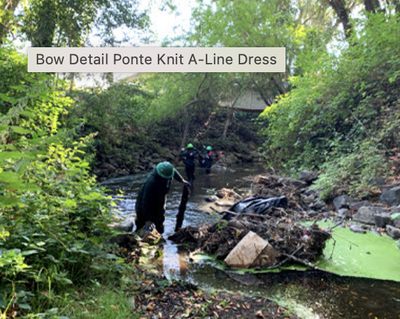 Marin County Storm Season Preparations & Emergency Notifications
Residents are encouraged to take action on their own property prior to the rainy season to help mitigate flooding, including the clearing of dead leaves from driveway pipes, rooftop gutters, and storm drains. Dead foliage should be disposed of in compost bins, not left in street gutters to clog drainage systems. Those living in flood-prone areas should test their sump pumps and stock up on sandbags (available at most hardware stores) and learning how to properly use them prior to storms. Additionally, ReadyMarin.org provides many detailed resources, including emergency grab-and-go packing checklists, that can be helpful for residents to prepare for the unexpected.
Emergency Alerts
It is important for residents to sign up for the Alert Marin notification system to be aware of emergency situations that could carry life safety implications, such as floods. The service, provided by the Marin County Sheriff's Office, provides the public with time-sensitive alerts targeted toward specific addresses or neighborhoods. Residents who have registered should review their contact information to ensure it is up to date. Alert Marin is different from the Nixle service, which provides general public safety and/or post-disaster information.
Flood Insurance
Marin County participates in the National Flood Insurance Program, which makes federally backed insurance available for all structures, and provides a range of resources to help property owners make the best decisions. Residents who seek such coverage are encouraged to contact their insurance agency but should be aware that it takes approximately 30 days to process.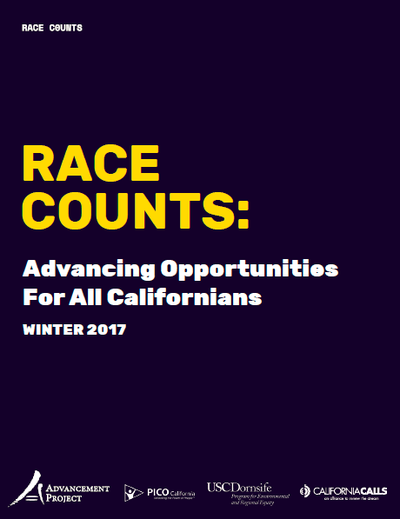 RACE COUNTS MARIN: A Report Update from the Advancement Project
Wednesday, November 10, 9:30 a.m. to 12 p.m.
In 2017, the "Race Counts" report found Marin to be number one for racial disparities among all California counties. Join us in November 10th to hear the new data from the Advancement Project.
The "Race Counts" report looks at:
Economic Opportunity
Housing
Education
Criminal Justice
Healthcare, Democracy and more.
Public Comments!
Following the presentations, there will be time for public comments. Plan to respond to the Race Counts report or share your experience. We want to hear from you!
For more information about SURJ Marin (Showing Up for Racial Justice), visit www.SURJMarin.org.
If you have any questions, give me a call or email Michelle@First5Marin.org.
This is a FREE online event hosted by the Marin Communications Forum and co-hosted by SURJ Marin and sponsored by First 5 Marin.

Corte Madera Library Reopening!
The Corte Madera Library's construction is now complete, and the library is fully open to the public.
Hours: Sunday 12-5 p.m.; Monday-Wednesday 10 a.m. to 5 p.m.; and Thursday 12-7 p.m.
Please come by and see us at 707 Meadowsweet Dr., we've missed you!

Marin Health Hubs
Health hubs, we provide free and bilingual services such as food distribution, nutrition education, health screenings, and information about community organizations.
Food pantry items are provided by the SF-Marin Food Bank and by the ExtraFood.org Program, and the health screenings are provided by our wonderful nurses!
Everyone is welcome to attend the health hubs food pantry and to help us run it!
www.marinclinic.org/health-hubs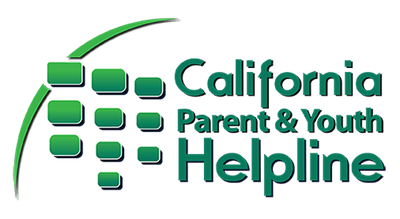 Parent & Youth.Helpline
This free helpline provides free trauma-informed, evidenced-based emotional support to parents, children and youth in any language via calls, text, live chat, and email.
Available 7 days a week from 8 a.m.-8 p.m.
Parents can join a Weekly Online Support Group through the website: caparentyouthhelpline.org.
Helpline #: 855-427-2736