KIK News

KIK GIVING DAY—DONATE BY NOVEMBER 18!
KIK Fundraising Goal: This school year, KIK plans to raise $1 million and to do that we kindly ask each family to contribute $1800 per child in the district. We appreciate donations of all sizes and if you feel so inclined to donate more — please do!
Please consider giving by GIVING DAY: Thursday, November 18th — just ahead of the Thanksgiving holiday — fitting as we are grateful for your giving!
How to Donate:
Print out and mail the donation form attached: for payment by check, credit card installments, or corporate match contributions
You will receive a tax receipt and a car decal to show your support, and be featured on the Family Giving Donor Wall.
Every Child, Every Grade, Every Day. We are thankful for the enrichment programs that provide valuable experiences for all kids at our Bacich and Kent schools every day. Your contributions directly support enrichment programs like Art, PE, Music, STEM, Library, Social Emotional programs, Spanish, Film, Broadcasting, and Woodshop to name a few.
Learn more about the impact of your contribution.
Thank you for your support of our Bacich and Kent kids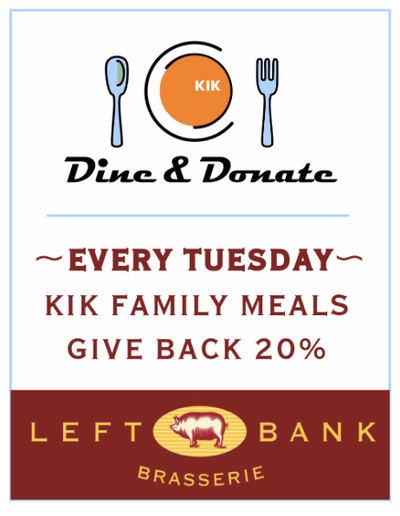 DINE & DONATE: TUES 10/26
Left Bank Gives 20% with every KIK Family Meal
Every Tuesday Left Bank creates a KIK family dinner for $50 and donates 20% back to our schools.
Opt in to get a weekly email reminder to order and follow us on Facebook & Instagram for menu updates.
UPCOMING MENU:
10/26: ribs, mac & cheese, green beans, & Caesar salad
ORDER NOW for pickup on Tuesday. Select "KIK Family Meal."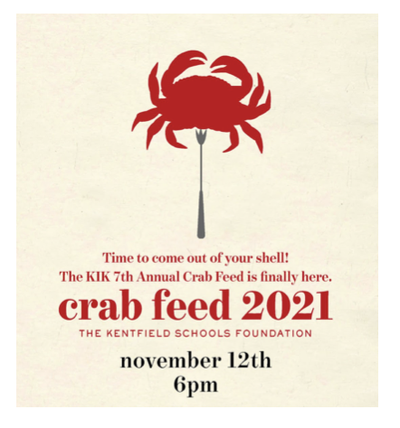 UPCOMING KIK COMMUNITY EVENTS - Save the dates!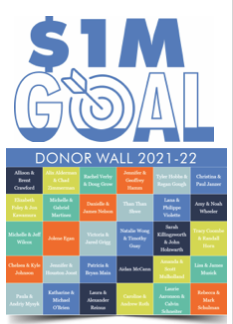 KIK $1M ANNUAL GOAL — October Update
We've raised just over 25% of our fundraising goal for our Bacich and Kent schools! Thank you to our Family Giving Donors and Business Partners for their support of our students and the programs they love.
KIK is committed to raising $1 million for our Bacich and Kent students for the 2021-22 school year.
For Installments or Matching Gifts, Print Donor Form in English and Spanish.