Community News
Information, events, and news provided in our newsletter's "Community News" is offered as service to our community, and are not sponsored by the Kentfield School District. Placement does not represent an endorsement.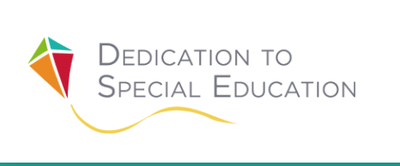 Dedication to Special Ed's annual raffle is here.
This is the 17th year and 17th car Toyota of Marin has donated. DSE is the Marin County PTA for all Marin County Special Education students. All proceeds fund go directly to the classrooms. 1 ticket for a $25 donation.
Drawing is on February 13 at 3 p.m.

Community Forums: Project Homekey
On Thursday, November 18, the County of Marin, Episcopal Community Services, and Opening Doors Marin co-hosted a webinar forum geared towards providing parents/guardians and staff of the Kentfield School District detailed information about the Project Homekey initiative planned for 1251 S. Eliseo Blvd.
www.1251seliseo.com includes information on upcoming meetings, recordings of past meetings, and a comprehensive FAQ.

Our community continues to work together to provide information that helps educate families about gun safety. Below, please find a letter that Mary Jane Burke, Marin County Superintendent of Schools co-signed along with District Attorney Lori Frugoli and Marin County Sheriff Robert Doyle sharing the latest information for gun safety resources.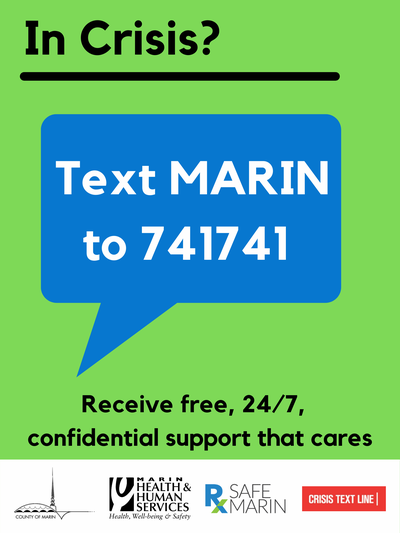 Crisis Text Support Line
Marin County is offering our youth another means of mental health support through a crisis text line.
Text MARIN to 741741 for Support that Cares
If you are ever in need of support, Crisis Text Line is always available to offer help. Connect with a trained Crisis Counselor and share your feelings in a safe space. Text MARIN to 741741 for free, 24/7, confidential support that cares. Available in Spanish 2022.

Marin Health Hubs
Health hubs, we provide free and bilingual services such as food distribution, nutrition education, health screenings, and information about community organizations.
Food pantry items are provided by the SF-Marin Food Bank and by the ExtraFood.org Program, and the health screenings are provided by our wonderful nurses!
Everyone is welcome to attend the health hubs food pantry and to help us run it!
www.marinclinic.org/health-hubs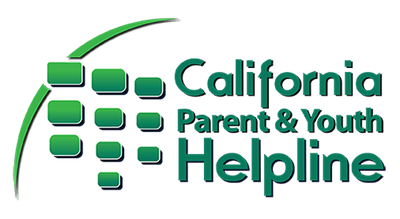 Parent & Youth.Helpline
This free helpline provides free trauma-informed, evidenced-based emotional support to parents, children and youth in any language via calls, text, live chat, and email.
Available 7 days a week from 8 a.m.-8 p.m.
Parents can join a Weekly Online Support Group through the website: caparentyouthhelpline.org.
Helpline #: 855-427-2736