Kent Falcons News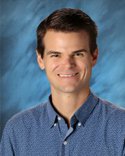 Greetings Kent Community,
Please mark your calendars for the Kent Middle School Open House event next Thursday, March 24 from 6 to 7:30 p.m. in our Kent classrooms. We are excited to welcome students and parents on campus to get a glimpse into the purposeful learning experiences that our students engage in daily.
Open House at Kent is a tour of our school for our families, provided by your Kent student. All classrooms will be open for students and families to visit together. The objective of Open House is for families to experience "a day in the life" of a Kent student, and student work and assignments on display in classrooms will reflect the typical learning experiences presented across our school daily. Your child will be your tour guide, charged with taking you on a self-paced tour of their school day, and sharing essential learnings and typical activities from each of their classes.
We ask that you set the expectation that your children stay with you for the duration of the Open House event, as we do not have adequate supervision for unstructured play outside, which can also present noise distractions in classrooms. We anticipate over 1,000 participants on March 24, which characterizes our Open House as a "Mega Event," per Marin County Public Health guidance. As we do not have the capacity to monitor vaccination status nor negative Covid-19 testing prior to the event, it will be required that all attendees wear masks while indoors. Please do not hesitate to contact me with any questions you may have about our Kent Open House on March 24!
This week our Kent falcons will be taking the second and final round of MAP Growth assessments for this school year. MAP Growth is a computer adaptive assessment in Reading and Mathematics, designed to provide teachers with information about what each student is ready to learn. We look forward to analyzing the growth your child has made so far this year, and to utilizing the results for instructional planning for the third trimester.
All my best,
Kent Announcements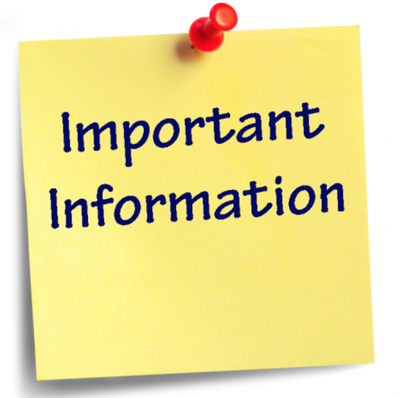 Upcoming Schedule Notes
Wednesday, March 23 is a full school day, with a 3:28 p.m. release
Friday, March 25 is an early release day, with a 1:13 p.m. release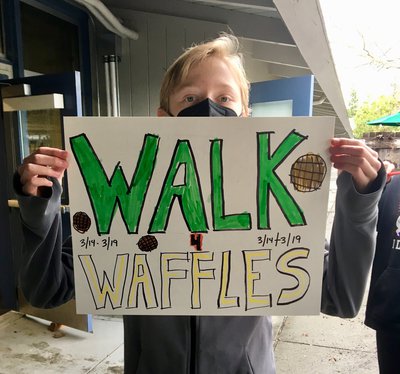 WALK FOR WAFFLES! - Walk - Bike - or Skate This Week! Through March 18!
The Kent Eco-Action Club, the P.E. staff, and Safe Routes to Schools, will be holding a Walk and Bike to school week-long Challenge.
Please encourage your student to join the CHALLENGE and WALK, BIKE, or SKATE to school – during the week of March 14th. Each P.E. teacher will select a class with the most walking/biking trips – their class will be treated to a Waffle Party!
Walking and biking to school is good exercise, it reduces pollution and traffic, and it is fun!
If you live too far, PARK (at least 10 minutes away) and let your student WALK.
Kent Tutors Marin: Free virtual tutoring to K–6th graders in all subjects during school, after school, and on weekends. Spanish-speaking tutors are available. Sessions are 30-45 minutes via Zoom.
---
Kent Athletics


Get Ready for the Kent Golf Season!

Kent Basketball Playoff Schedule
Tuesday, March 15, 2022
7th Girls vs. Davidson, 4 p.m.
7th Boys vs. Hall, 5 p.m.
Thursday, March 10, 2022
6th Boys vs. Mill Valley at Miller Creek, 5 pm
7th Boys vs. Mill Valley at Hall, 4 pm (early dismissal at 3:15)
8th Boys vs. Miller Creek at Del Mar, 4 pm (early dismissal at 3:10)
Final Games
Girls finals are on Wednesday, March 16 at 4 p.m. (6th), 5 p.m. (7th) at Del Mar.
Boys finals are on Thursday , March 17 at 4 p.m. (6th), 5 p.m. (7th) and 6 p.m. (8th) at Kent.
---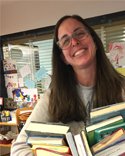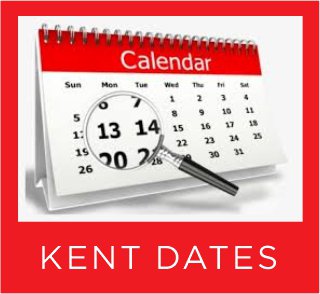 Kent Homework Club: Every Monday, Tuesday, and Thursday, 3:30-4:45 p.m., Kent Library
Designed for students who need a quiet and supported environment in which to complete assignments. Any student who is ready to focus and work is welcome to attend with us!
Kent Lunchtime Clubs: All are welcome! Simply show up at the meeting location on the correct day to join in the fun!
Week of March 14-18: Kent Walk for Waffles hosted by the Eco Action Club, Walk - Bike - or Skate to School!
March 21: KSPTA Readathon
March 23: Kent Late Release Day – 3:28 p.m.
March 24: Open House
March 25: Kent Early Release Day – 1:13 p.m.