KIK News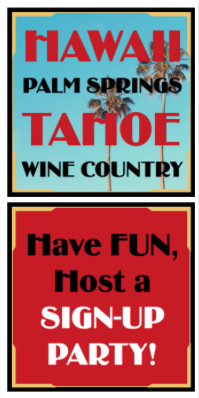 WE NEED UNIQUE, BID-WORTHY AUCTION ITEMS
Own a Vacation Rental or Timeshare?
Member of a Golf Club?
Have a Gift Card or two?
Want to Host a Sign-up Party?
Clicking is your thing? Shop Amazon Wish list
Please donate an item today! Contact Holly Myers at events@kikschools.org or call/text at 415.845.4637 as soon as possible — THANK YOU!
All items are tax deductible.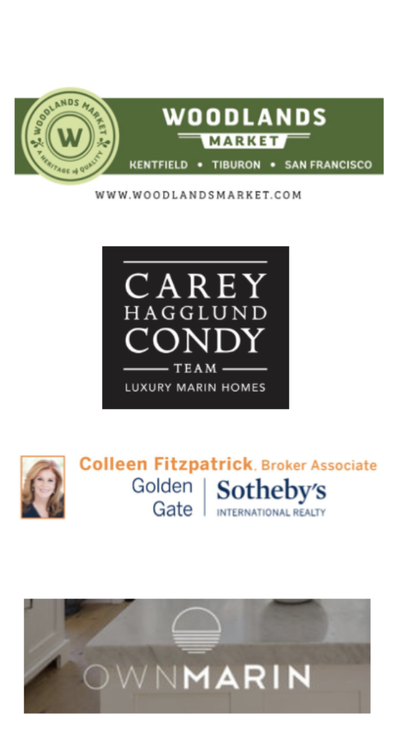 SPECIAL THANKS TO PREMIER AUCTION SPONSORS
Woodlands Market - is an invaluable KIK business partner and, as our upscale neighborhood market, they offer delicious deli sandwiches, gourmet food, organic produce and ready-made eats and spirits.
Carey Hagglund Condy Team | Luxury Marin Homes - A Top 5 Marin County agent, Carey is known to be honest and discreet. She offers unparalleled knowledge of Marin's unique neighborhoods and schools—of Marin Living Beyond the Four Walls.
Colleen Fitzpatrick | Golden Gate | Sotheby's International Realty - Having represented many Marin and San Francisco luxury homes, Colleen brings a wealth of expertise, experience, and the highest level of integrity and diplomacy to her clients.
OWN Marin - Marin County's #1 real estate team since 2015, Barr Haney, Whitney Potter, and their team have helped over 650 clients achieve their goals. Ranked #1 in Kentfield, OWN Marin makes buying or selling a home easy—Let's go get your home.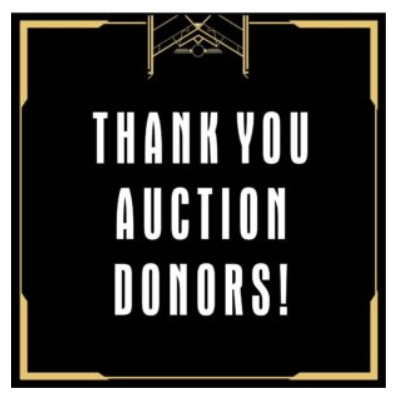 THANK YOU TO ALL AUCTION SPONSORS & DONORS!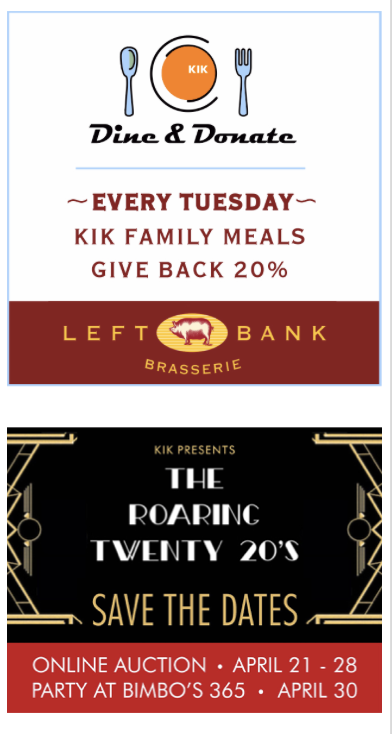 KIK EVENTS + DINE & DONATE
MAR 15 - $50 Dine & Donate - Left Bank KIK Family Meals
Gives 20% to KIK, Opt in for weekly order reminder.
Fried Chicken, Mac & Cheese, Salad Verte, & Green Beans
---
SPRING AUCTION & EVENT
MAR 17 - Last Call for Auction Items - Deadline to Receive Donations
APRIL 21-28 - KIK SPRING ONLINE AUCTION - THE ROARING TWENTY 20'S
KIK Spring Online Auction Event, Please donate items by March 15
APRIL 30 - SPRING PARTY AT BIMBO'S 365 - THE ROARING TWENTY 20'S
KIK Spring Live Auction & Party at Bimbo's 365 Club featuring Mustache Harbor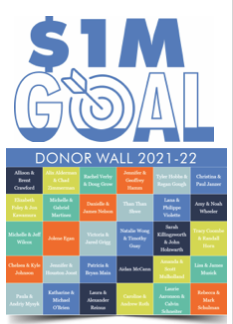 KIK $1M ANNUAL GOAL — Update
We're over the 80% mark of our fundraising goal for our Bacich and Kent schools — but we still have nearly $200,000 to raise in 3 months!
$1M Annual Fundraising Status : $830,447 (net) to date / $1M GOAL
Thank you to the 340 Family Giving Donors to date who are committed to our students and the programs they love! Can we add your name to this list?
Thank you to KIK Business Partners for supporting our students and schools.
KIK is committed to raising $1 million for our Bacich and Kent students for the 2021-22 school year.
For Installments or Matching Gifts, Print Donor Form in English and Spanish.