Bacich Bears News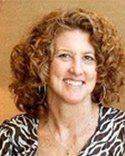 Dear Bacich Families,
Our Bacich Students have been learning to take action to help others by collecting "Change for Ukraine" in our classrooms last week and this week. If your child is interested in participating, please remind them to bring in change, in any amount, to add to our schoolwide collection. Each classroom has a jar to collect the change. We will send our Bacich donation to the World Central Kitchen, to aid in their efforts to feed people in Ukraine, as well as refugees in surrounding countries. No amount is too small!
You may have noticed that our Lost and Found has been overflowing for some time now. As the weather gets warmer, students start removing their jackets at recess and do not take the time to tie them around their waists or leave them in their backpacks, so they end up "littering" the ground. Additionally, students have been notorious all year for leaving their snack bags and water bottles behind too! This week, together with some dedicated parents, we are on a mission to promote responsibility and good citizenship focusing on the value of personal belongings as well as care for the extra work our actions may cause others. Please join us in encouraging your child to be responsible with their belongings. Let's see if we can reduce the "sweater litter" at Bacich and limit the items in the Lost and Found. Thank you!
Calling all parent/guardian volunteers — Save the Date! It is time to honor you at our Volunteer Tea on June 3 at 8:30 a.m.! We will be hosting all our volunteers in the Community Center for a special thank you from our students in every grade level, followed by tea, coffee, and breakfast treats hosted by the Bacich staff. Let us take care of you for a change! We are so excited to be able to honor you for all you have done for us this year in a variety of classrooms, in carline, at lunchtime, on the playground, on field trips, and preparing materials. No matter if you volunteered one time as a Mystery Reader or every lunchtime, you are so important to the Bacich community and we extend to you a warm invitation to the Volunteer Tea.
We have had such a great time with Holly Salamun during lunchtime recess with Art Exploration in the Garden! Please remind your child that we have two more fun weeks with Holly and the last day of this special opportunity will be May 26. Holly is in the garden on Mondays, Tuesdays, and Thursdays. It is not too late if you would like to volunteer during these last two weeks. Please use these links for Kinder and 1st - 4th to sign up.
Have a great week,
Bacich Announcements
Kent Tutors Marin: Free virtual tutoring to K–6th graders in all subjects during school, after school, and on weekends. Spanish-speaking tutors are available. Sessions are 30-45 minutes via Zoom.
Bacich Library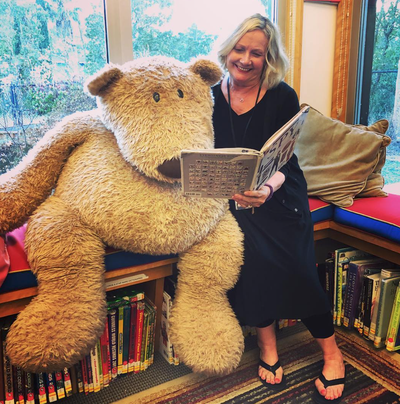 May Book Buzz blog is posted!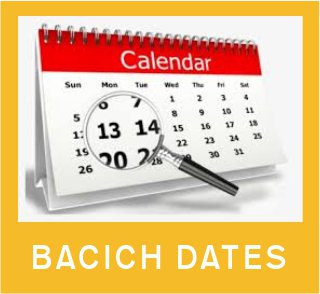 June 3: Bacich Volunteer Tea on June 3, 8:30 a.m., Bacich Community Center
June 3: 4th Grade Step Up to 5th Grade Parent Presentation, 8:45-10 a.m.
June 8: Bacich ELAC meeting, 8:30-9:30 a.m.