Community News
---
Information, events, and news provided in our newsletter's "Community News" is offered as service to our community, and are not sponsored by the Kentfield School District. Placement does not represent an endorsement.
---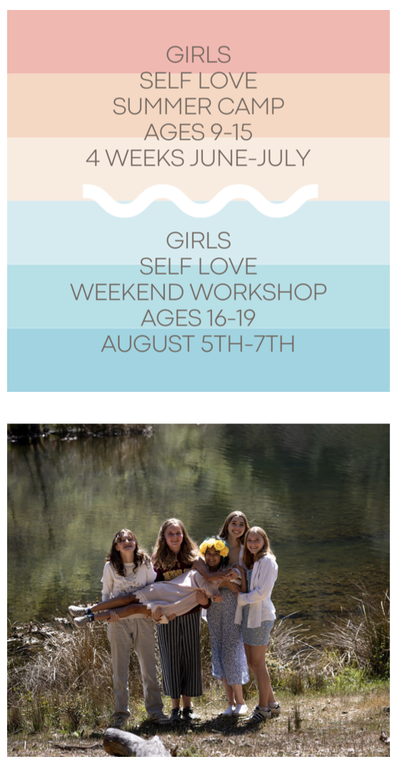 Love is Rad Summer Camps for Tween/Teen Girls
Love Is Rad is a tween/teen (ages 9-15 & ages 16-19) girls Self LOVE summer camp & workshop series (during the school year).
This workshop is designed by Tiana Baumsteiger to help tween & teen girls with the challenges they are currently facing. They will learn the tools of Self LOVE and Self Care and why it's vital for a happy life. They will learn how to honor all their emotions, how to remove blocks and access their self worth. We will speak about body awareness and body positivity. How to create a sacred space within their home. They will learn what their intuition is and how to open it up and allow it to guide them in their life. We will play games, learn from nature and connect to a deeper part of who they truly are. The girls will create a ceremony on the last day utilizing the tools they have learned and will then state their intentions to move forward into the new empowered selves.

"As a parent of a teen girl whose self-esteem was at its all time low, this magnificent workshop knocked on our door. The universe works in magical ways. I asked for help & we received it. Tiana came along with this wonderful, and very needed workshop for our teen daughter.
She started very shy and by the end she was glowing and still is. Her self love & attitude toward life has flourished. She has the tools needed for the pressures of social media, friends and everything in between. It is incredible how her perspective has changed. She knows her worth, she knows she is beautiful, she knows she is brave. Everything that Tiana shared with my daughter will stay forever. For that, there is no price you can pay. This was a gift for her.s a parent I want to say thank you Tiana! I am grateful I found you and the Love is Rad Workshop. We love you."
~Parent of a Love Is Rad graduate

Learn more atwww.bayareahealer.com/loveisrad and read the flyer.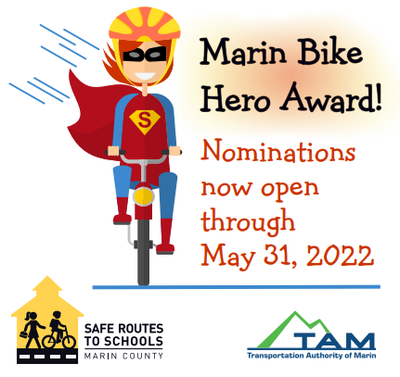 Bike Hero Award Nominations Open Through May 31! ¡Premiación del Héroe del Ciclismo!
A Bike Hero is a GREAT "ROLL" MODEL!
Each May, Parents, Administrators, Teachers and Friends are invited to nominate a student Bike Hero. A Bike Hero is any student who gets up early to ride regularly, inspires others to bike, eagerly rides as a passenger on a cargo bike, obeys all rules of the road, and has FUN biking. Two Marin County elementary and two middle school students will be selected to win $50.00 gift cards to a store of their choice.
Un Héroe del Ciclismo un Fantástico Modelo a Seguir
Cada mayo, padres, administradores escolares, maestros y amigos están invitados a nominar a un estudiante que sea un Héroe del Ciclismo. Este es un niño o niña que se levanta temprano para montar bicicleta frecuentemente, inspira a otros a hacer lo mismo, está listo para viajar como pasajero en una bicicleta de carga, obedece las leyes viales y SE DIVIERTE mientras lo hace. Dos estudiantes de primaria y escuela intermedia en Marín serán seleccionados para ganar certificados por $50 de la tienda que quieran.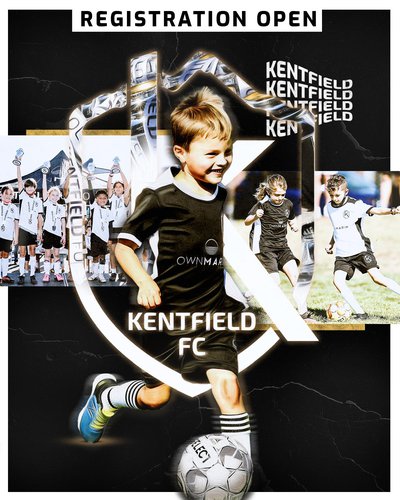 Kentfield Futbol Club: After School Soccer at Bacich
Registration Now Open for Fall 2022!
All Bacich grade levels. No tryouts.
Practice twice a week and games on Saturdays
Scholarships available
Visit www.kentfieldfc.org for registration details
Come play with your friends!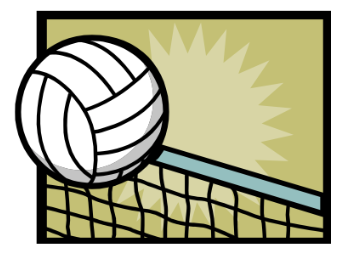 St. Anselm CYO Girls Volleyball Registration Now Open
Fall 2022 school year for incoming Grades 5-8
EVALUATIONS: Tuesday, May 24 AND Wednesday, May 25
Register at www.stanselmcyo.com.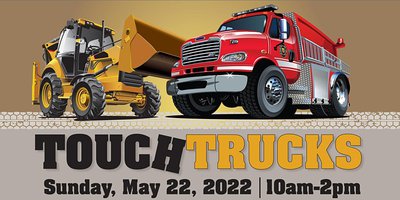 First Annual Touch Trucks Community Event
Explore the vehicles, talk to drivers, imagine and learn at this fun family event all about trucks to benefit Larkspur Library.
Touch Trucks will be an amazing community event and fun opportunity for families to explore big trucks such as fire trucks, a cement truck, a guide dog puppy truck, and many more. All proceeds will benefit The Commons Foundation, which is leading efforts to build a new Larkspur Library. Representatives from The Larkspur Library will be on-site to provide children with their first library card if desired.
Sunday, May 22, 2022, 10-2 p.m.
Redwood High School, East Parking lot (park in the West Parking lot), 395 Doherty Drive, Larkspur, CA 94939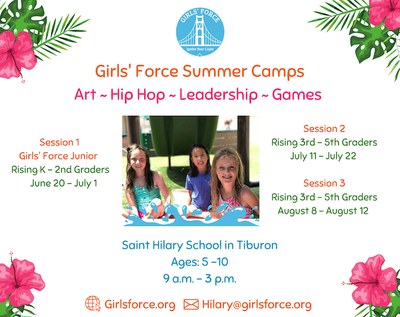 Girls' Force Summer Camps
Bacich and Kent alumni Hilary McGinnis would like to invite Bacich Bears to join her Girls' Force Leadership Camp.
Girls' Force is an educational nonprofit which empowers girls through experiential enrichment programs, camps, and events. Girls' Force programs provide girls with Growth Mindset skills to become tenacious and resilient leaders.
Find out more about Girls' Force Leadership Summer Camps.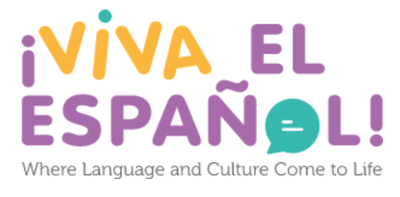 FULL-IMMERSION SPANISH CLASSES FOR STUDENTS AT BACICH SCHOOL NEXT YEAR.
Spanish Program On-Campus for the 2022-2023 School Year! Register Before May 31 and You Will Save $100!
Join Viva el Español and learn Spanish through games, songs, stories, and art projects. This full-immersion approach is offered before school every school day and after school 4 times a week, which assists in reinforcing lessons learned. Students will learn vocabulary related to a variety of everyday themes, practice using it within sentences, and master many useful phrases. They will also learn about various traditions of different Spanish-speaking countries. The curriculum for continuing students builds on what they have learned in previous years, expanding to new subject areas and more complex phrases.
Classes will be held from September 12, 2022, to June 02, 2023, following the school calendar
1st - 2nd Grade New Students: Monday - Friday 7:20-8 a.m.
2nd - 4th Grade Continuing Students: Monday - Friday 7:20 - 8 a.m.
Kindergarten Students: Monday, Tuesday, Thursday, and Friday 2:10-2:40 p.m.
1st - 2nd Grade New Students: Monday, Tuesday, Thursday, and Friday 3:05-3:45 p.m.
2nd - 4th Continuing Students: Monday, Tuesday, Thursday, and Friday 3:05-3:45 p.m.
Remember that all classes are subject to cancellation due to low enrollment, and classroom or teacher availability.
To register, please click here.
Email us at info@vivaelespanol.org or call us at 925-962-9177 if you have any questions or problems registering.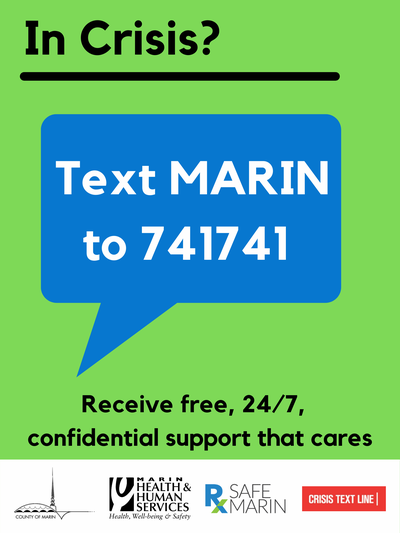 Crisis Text Support Line
Marin County is offering our youth another means of mental health support through a crisis text line.
Text MARIN to 741741 for Support that Cares
If you are ever in need of support, Crisis Text Line is always available to offer help. Connect with a trained Crisis Counselor and share your feelings in a safe space. Text MARIN to 741741 for free, 24/7, confidential support that cares. Available in Spanish 2022.

Marin Health Hubs
Health hubs, we provide free and bilingual services such as food distribution, nutrition education, health screenings, and information about community organizations.
Food pantry items are provided by the SF-Marin Food Bank and by the ExtraFood.org Program, and the health screenings are provided by our wonderful nurses!
Everyone is welcome to attend the health hubs food pantry and to help us run it!
www.marinclinic.org/health-hubs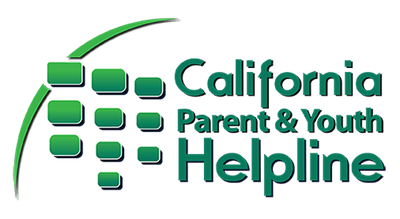 Parent & Youth.Helpline
This free helpline provides free trauma-informed, evidenced-based emotional support to parents, children and youth in any language via calls, text, live chat, and email.
Available 7 days a week from 8 a.m.-8 p.m.
Parents can join a Weekly Online Support Group through the website: caparentyouthhelpline.org.
Helpline #: 855-427-2736