Kent Falcons News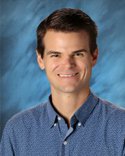 Greetings Kent Community,
It's been three years since we've hosted springtime performances, acknowledgements and celebrations at Kent, yet spring 2022 promises to hold the return of many exciting end-of-year events! We kicked off our springtime event calendar last week with a wildly successful 5th and 6th grade Games Night; many thanks to the KSPTA for their exceptional coordination and planning. Below is a list of some of the celebratory fun planned in the weeks ahead, with a brief summary description for those of you new to the Kent springtime experience!
Kentfield International Families Event — Thursday, May 19th @ 6 p.m. — Please join the KSD community for an evening of international celebration. We will begin by acknowledging the KSD students who have achieved bilingualism this year, and conclude with an international family potluck.
7th and 8th Grade Movie Night — Friday, May 20th @ 6 p.m. — 7th and 8th graders are cordially invited to an evening of games and movie fun, with movie snacks galore and a special showing of Ferris Bueler's Day Off, the evening is sure to be an exciting opportunity for socializing and fun! 7th and 8th graders, pick up your tickets at lunch this week!
KSD Board Meeting and Retiree Celebration — Tuesday, May 24th @ 4 p.m. — The KSD school board meeting on May 24th will begin with acknowledgements and kind words shared about our retiring staff. From Kent we will be celebrating the retirements of Alison Griffin, Tim Lentini, Heidi Longo, Lisa Sandberg, and Jennifer Sterling.
Kent Pops Concert — Wednesday, May 25th @ 12 p.m. (Students/Staff Only) — At school on Wednesday May 25th all students and staff will come together for a musical celebration of the multifaceted music program at Kent. Performances will include Kent Karaoke competition winners, the Kent Rock Band, the Kent Jazz Band, string and band ensembles, and more!
Volunteer Appreciation Coffee — Thursday, May 26th @ 8:30 a.m. — We welcome all Kent Volunteers for an expression of appreciation for their volunteer efforts this year. Kent volunteers please join us for a warm cup of coffee and a sweet breakfast treat!
Kent Principal Coffee — Friday, May 27th @ 8:45 a.m. — The final Principal Coffee of the year will feature assistant principal Wendy Holmes and me summarizing some of the changes we intend to employ with regard to feedback and grading for the 2022-23 school year.
Instrumental and Vocal Music Performances — On Tuesday, May 31st the 5th grade band and string ensembles will perform, on Wednesday, June 1st the 6th grade band and string ensembles will perform, and on Thursday, June 2nd the zero period band and choir ensembles will perform. All music concerts will be held in the MP Room for family and friends, starting at 7 pm each evening.
End of Year Celebrations — Last Week of School — Each grade level is planning an end of year celebration for their students to enjoy during the final week of school. More information on these exciting events will be coming soon!
8th Grade Graduation — Friday, June 10th @ 2:30 p.m — Please join us for our 8th grade graduation celebration on the Kent field to honor our KSD graduating 8th grade class.
I hope that you can join us for at least one or more of the above events to conclude our school year together with acknowledgement, celebration, and joy.
All my best,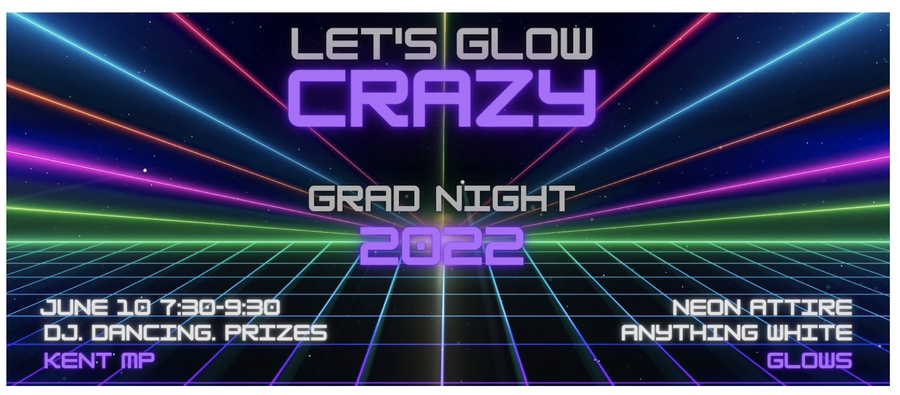 CALLING ALL 8TH GRADERS - YOU'RE INVITED TO GRAD NIGHT 2022
Friday, June 10
7:30-9:30 p.m.
Kent MP Room
Let's Glow Crazy
DJ. Dancing. Prizes.
neon attire. anything white glows.
Presented by the Class of 2022 8th Grade Parents
Kent Announcements
Kent Tutors Marin: Free virtual tutoring to K–6th graders in all subjects during school, after school, and on weekends. Spanish-speaking tutors are available. Sessions are 30-45 minutes via Zoom.
---
Not Returning to Kent Next Year?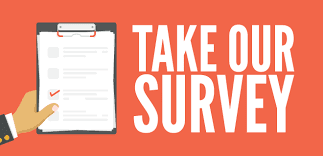 Safe Routes to School Survey for Middle School Parents
Dear Middle School Parents:
Please take 10 minutes to answer 18 survey questions for WHY you do or do not allow your child(ren) to walk, bike, or bus/carpool to and from school. Your feedback is ESSENTIAL for Safe Routes to Schools' program development serving our school and 26,000 students in our county. Thank you!
The Transportation Authority of Marin funds the Safe Routes' crossing guards, pedestrian and bike education, encouragement events (e.g. International Walk to School Day), Task Force meetings for crosswalks and bike lanes near schools, suggested route maps, and much more. Your help is vital for program funding to address the needs of your family and others.
Take survey HERE. Questions? Contact Peggy@marinbike.org.
---
Queridos padres de 5:
Por favor tomen 10 minutos para contestar estas 18 preguntas sobre por qué o por qué no usted permite que sus niños caminen, vayan en bicicleta, o bus/carro compartido hasta o desde la escuela. Su opinión es ESENCIAL para el desarrollo del programa de Rutas Seguras a las Escuelas en su escuela y 26.000 estudiantes en el país. ¡Gracias!
La Autoridad de Transporte de Marín provee los fondos para los guardias de cruce de Rutas Seguras, la educación para peatones, los eventos de promoción (como el Día Internacional de Caminar a la Escuela), los comités de infraestructura para los cruces de peatones y bicicletas cerca de las escuelas, mapas con rutas sugeridas. Su ayuda es vital para que el programa reciba fondos para atender las necesidades de su familia y otros.
Gracias por su ayuda. Tome la encuesta aquí. Tiene preguntas? Contacte a monica@marinbike.org.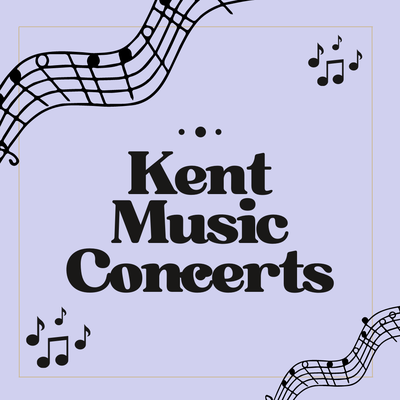 Spring Music Concerts
Greetings from the Kent Middle School Music Department! I'm pleased to announce that Spring concerts are scheduled take place in the MP Room at Kent Middle School as follows:
All 5th Grade Music Students (5th Grade Bands and 5th Grade Orchestra) - Tuesday, May 31, 2022
All 6th Grade Music Students (6th Grade Bands and 6th Grade Orchestra) - Wednesday, June 1, 2022
Zero Period Instrumental, Choir, Jazz Band, Rock Band and Karaoke Competition Winners - Thursday, June 2, 2022
Students should be in room 26 at 6:30 p.m. and the concert will start promptly at 7 p.m. Concert uniform is a black outfit (nice/formal preferred but casual black clothing is acceptable). Should you have any questions please email me Mr. Martinez at mmartinez@kentfieldschools.org.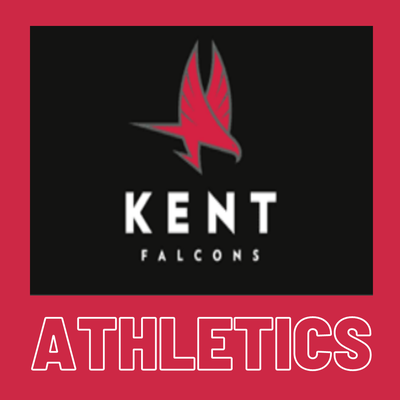 Kent Athletics
Congratulations to all of our spectacular Kent Falcons who participated in the County Championship Track and Field Meet on Friday, May 6 at College of Marin!
We had many outstanding performances including 18 first place finishes, 4 of which were from the 4 X 100 Meter Relay events. We are proud to say that 4 Kent records were either broken or tied this year, which means that these students will get their names engraved on a plaque and placed on our Kent Track and Field Record board. These include: Kate Barker running the A girls 100 Meter in 13.5 seconds, our A Girls 4 X 100 Meter Relay Team (Kate Barker, Liv Walker, Holly Thomas, and Liliana Huerta) running their relay in 55.0 seconds, Liliana Huerta jumping over 4'8" in High Jump, and finally our A/B Co-Ed Mile Relay Team (Henry Barker, Holly Thomas, Dylan McGrath, and Annalise Horn) running their relay in an incredible 4:25. Some other notable performances included Dylan Poncet overtaking and holding off a Sinaloa competitor on the final lap of his C/D Boys Mile Relay team to pull off the win by less than one second, both Henry Barker and Evan Wang who were apart of 5 different top 3 finishes across the day, Grace Kawaja and Katelyn Cassidy both stepping in for injured athletes to compete in two additional relay events and placing 2nd in the 4X100 Meter relay and 4th in the 4X400 Meter Relay, and Kate Barker who finished 1st in all three of her events.
We were so grateful to all students who competed with joy, respect, and represented our school in such a positive manner. We look forward to carrying forward a strong Track and Field tradition here at Kent in the years to come as we get this wonderful event back on track.
---
---
Questions? Please contact Kent Athletic Director Ryan Palmer at rpalmer@kentfieldschools.org.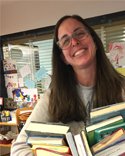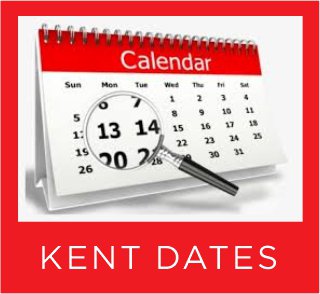 Kent Homework Club: Every Monday, Tuesday, and Thursday, 3:30-4:45 p.m., Kent Library
Designed for students who need a quiet and supported environment in which to complete assignments. Any student who is ready to focus and work is welcome to attend with us!
Kent Lunchtime Clubs: All are welcome! Simply show up at the meeting location on the correct day to join in the fun!
May 27: Kent Principal Coffee, 8:45-10 a.m.
June 3: 4th Grade Step Up to 5th Grade Parent Presentation, 8:45-10 a.m.
June 7: Kent Site Council meeting, 3:30-4:30 p.m.
June 10: 8th Grade Graduation, 1:30-3 p.m.
June 10: 8th Grade Dance