KSD News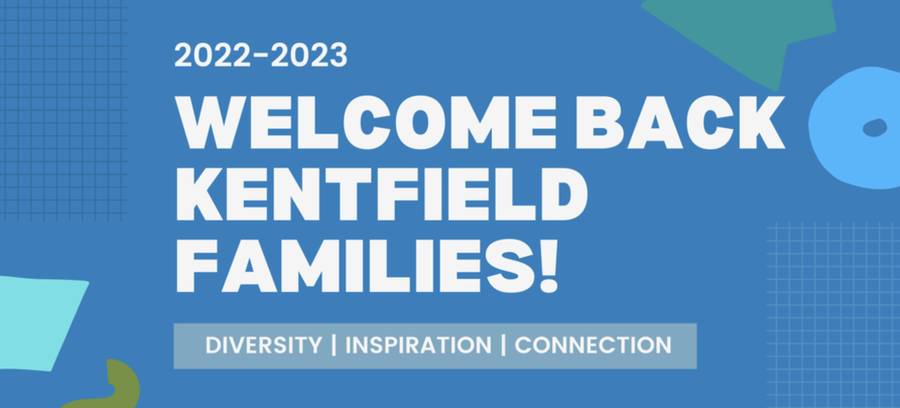 Dear KSD Families!
We are just days away from the start of the 2022-2023 school year, and thrilled to welcome our Bacich Bears and Kent Falcons to a new year of learning. I hope you enjoyed the summer break and were able to relax and relish in the slower pace of the season. I am grateful for the time I had with my family to rejuvenate and reconnect for a new year!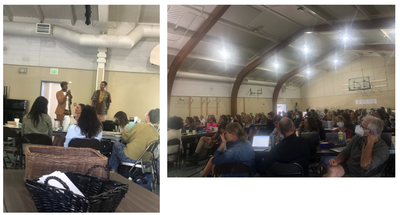 Last week, we welcomed back our faculty with a beautiful breakfast hosted by the KSPTA and shared inspiring words to begin the new school year. Our two art teachers Ms. Libby and Ms. Rubenstein guided staff in an activity where they visualized and created a symbol that represented a place of comfort, peace, or energy. It was remarkable to see folks coming together, chatting while creating art that spoke to who they are. The next day we worked with Marcus Moore and Lori Watson on a full day of professional and personal development to further our plans and understanding of culturally relevant teaching in the classroom. The two days were quite powerful and left me inspired and excited to begin this new year.
As the 2022-2023 school year approaches our theme and focus will be Connection and Heart. The work we do as educators, students, and parents/guardians requires us to connect meaningfully with each other. Powerful learning and a sense of belonging are cultivated when thoughtful and purposeful connections are the foundations for how we engage with one another, our students, and our families. I look forward to nurturing this focus on connection and heart, so students, educators, and families can strengthen Kentfield's strong sense of community.
The KSD is destined for a wonderful year. On Wednesday, August 17th both school principals released these letters (Bacich - Maria Martin and Kent - Grant Althouse) offering specific details about the start of this school year. Please be sure you review this essential Back to School information. Additionally, below is information about other happenings as we prepare to welcome students. The 2022-2023 school year will be filled with joy, wonder, and learning – students will challenge us, staff will inspire us and parents/guardians will support us to truly make this a spectacular school year. I am honored to serve the Kentfield School District and look forward to what the future holds. Welcome Back to School KSD!
Sincerely,

District Announcements

KSD School Lunch Program | Bacich and Kent
The KSD is launching a new school lunch program in partnership with Dee's Organic for the 2022-2023 school year. This program is based on the state mandate to offer school meals for all students. Students may access these meals at no cost or parents/guardians may donate to cover the cost of the school lunch service. The KSD is accepting donations for the meals as the KSD does not receive any additional funding to support this state mandated program.
Dee's Organic is a local Bay Area catering agency offering locally sourced ingredients and meals made fresh daily. The KSD is one of two school programs contracting with Dee's Organic for a school lunch program. Orders can be placed monthly or weekly. Following the initial launch of the program orders must be placed one week in advance of the service date. School lunch is available each school day. On early release days, students will be provided lunch in a to-go model.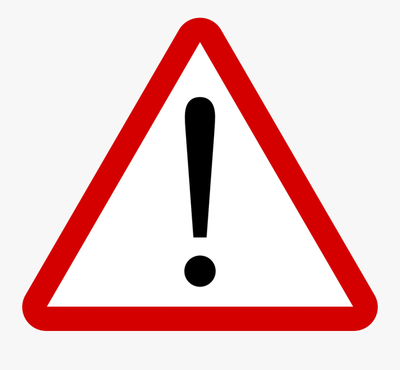 KSD data confirmation is now open for parents - please complete ASAP.
To ensure the accuracy of student information in Aeries, our Student Information System, please complete the Data Confirmation process in the Kentfield Aeries Parent Portal before Wednesday, August 24, 2022.
We need your help to ensure that your child's data and emergency contact information is accurate and current. Only one parent needs to complete the process for each child. Detailed instructions in multiple languages can be found at: bit.ly/KSDDataConf22
If you have more than one student in Kentfield, you will need to repeat the Data Confirmation process for each child.
For new families, we recognize that you may have recently completed your student's registration, but we still need to verify that all information is correct in our system. The annual Data Confirmation process each August is the final piece of registration, where you will log into the Aeries parent portal to complete required notifications and authorizations, and ensure that the information you provided has been imported accurately.
Keep in mind that important information such as student grades cannot be viewed in the parent portal until after you complete Data Confirmation. If you have any questions, please email me at data@kentfieldschools.org.
Thank you for your help with this important process.

Jim Bowlby
Data Systems Support Coordinator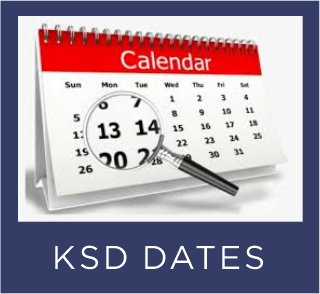 Tuesday, August 23, 2022
5th Grade and New Student Orientation (5th Graders and New Students), 9-11 a.m.
Kent Back to School Office Hours, 9-10 a.m.
New Family Orientation (Families New to Kent), Library, 11 a.m.-12 p.m.
Bacich Family Welcome and Social, 5-6 p.m.
School Board meeting, 4-8 p.m., agenda
Please complete data confirmation in Aeries portal. See instructions in District Announcements section.
Wednesday, August 24, 2022
First Day of School
KSPTA Bacich Back to School Coffee on the black top near the big play structure, 8:15 a.m.,
Thursday, August 25, 2022
KSPTA Kent Back to School Coffee on the Quad by the front office and library, 8:30 a.m.
Kent Back to School Night, Lunch Plaza, program begins at 6 p.m., classroom visits at 6:40 p.m.
Friday, August 26, 2022
Tuesday, August 30, 2022
Wednesday, August 31, 2022
Bacich Back to School Night Grades 1-4, 6-7:30 p.m.
Monday, September 5, 2022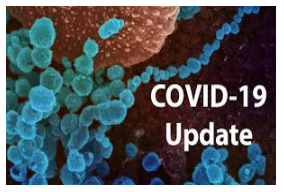 COVID Information
The Marin County Public Health continues to enforce the Marin County SMARTER Schools Plan for the 2022-2023 school year, this is the same plan that was implemented at the conclusion of the 2021-2022 school year.
Marin County Public Health is urging COVID testing for symptomatic individuals, exposure and/or high risk activity. Here is guidance from the California Department of Public Health (CDPH) specifying situations in which to test. Families are urged to have test kits in the home, which can be obtained from the school offices during regular school hours or at local pharmacies.
If you test positive please report to Laurel Yrun at lyrun@kentfieldschools.org, no need to report negative test results. The KSD will continue to reference Marin County's Public Health's Isolation, Quarantine, and Travel Guidance for TK-12 Schools to address COVID exposure.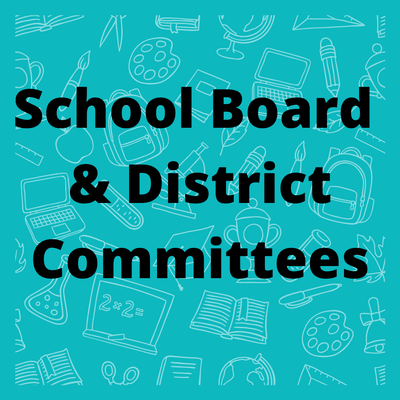 Next Board Meeting
Reminder, the KSD will have a regular Board Meeting on Tuesday, August 23, 2022 4 p.m. at Bacich School, 699 Sir Francisc Drake, Kentfield in the Bacich School Library.
Here is a link to the Agenda for reference, access will be available via in person or Zoom.
School Board Information: video recordings of meetings, community letters, minutes, trustee contacts
All are welcome and encouraged to attend in-person or via Zoom.