Bacich Bears News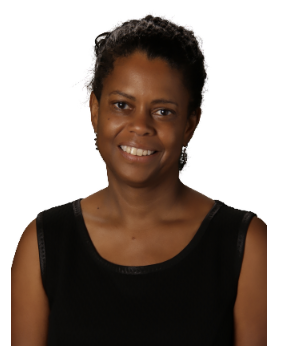 Dear Bacich Families,
We have had a fantastic start to the new school year! Students and staff have come to school smiling and eager to get to know each other. As I visited classrooms this past week, I observed teachers and students engaged in meaningful "get to know you" activities. Our shared value of connection before content was evident in all our Bacich classrooms.
TEAM (Together Everyone Achieves More)
A group of teachers came together last spring to re-envision how best to support the social/emotional learning (SEL) of our Bacich Bears. We now have a time built into our schedule dedicated to SEL and we are calling it TEAM (Together Everyone Achieves More). This week our focus was on teaching students our school wide expectations. Students went on tours of the school to learn expectations in a variety of places and situations. Students created skits to perform in class to reinforce these expectations and foster positive classroom communities.
Arrival and Departure Reminders
Morning yard supervision begins at 7:45 a.m. at Bacich. Please note that this is a change from last year. If students arrive on campus prior to 7:45 a.m., they must be supervised by a parent or responsible adult.
Thank you for supporting our efforts to ensure student safety during our drop off and pick up times. Those of you who use carline will need to use the carline placards that will be distributed at Back to School Night. Please write your child's first name and last initial and grade level in large bold black ink. For example: MARIA M. 4th Grade.
If your student rides a bike or scooter to school, please remind them to walk their bikes and scooters in all crosswalks in the neighborhood. We are fortunate to have crossing guards stationed at our neighborhood intersections. Please say hello and remember that they are part of our school community.
It is wonderful to see so many parents walking students to their classrooms in the morning and arriving on campus to pick them up at the end of the day. Please remember that our playgrounds, fields and play structures are closed until 2:53 p.m. In addition, we ask that you not gather right outside of classrooms as this causes a disruption to classroom activities and learning. If you are picking up your kindergartner and wish to wait on campus for an older student, you may wait on the kindergarten playground. Please plan to supervise your child in the kindergarten yard while you wait.
Bacich Back to School Night
We look forward to hosting our Back to School Night for First through Fourth Grade parents and guardians on Wednesday, August 31 starting at 6 p.m.! Teachers have prepared presentations to share with you. Please see the Back to School Night schedule below for more information.
We look forward to another great week here at Bacich!
With gratitude,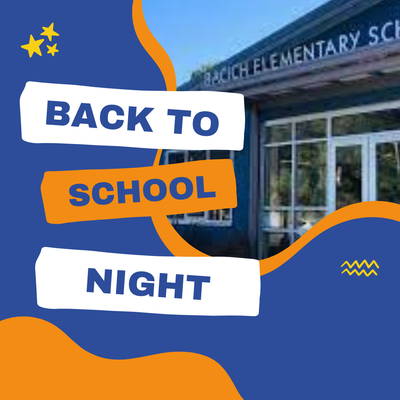 Bacich Back to School Night: Wednesday, August 31, 2022
6-6:30 p.m.: First and second grade classroom presentations
6:35-6:55 p.m.: We invite all first through fourth grade parents to join us in the Community Center for staff introductions and KIK and KSPTA introductions.
7-7:30 p.m.: Third and fourth grade classroom presentations
Back to School Night events are for adults only.
Marin Enrichment is providing child care during Back to School Night. Please contact Caitlin Schmitt at marinenrichment@gamil.com for more information and to sign up.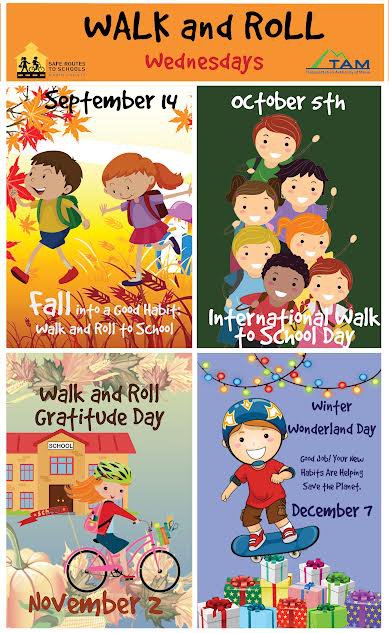 Bacich Safe Routes Walk and Roll Fall Events
Walk, roll, scoot, or skate to school on Wednesdays to participate in Walk & Roll Wednesdays!
Wednesday, September 14: Fall into Good Habits Walk & Roll Day
Wednesday, October 5: International Walk to School Day
Wednesday, November 2: Walk & Roll Gratitude Day
Wednesday, December 7: Winter Wonderland Walk & Roll Day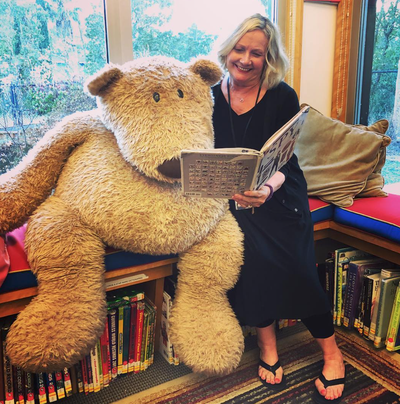 Bacich Library
Welcome Back Bacich Readers! I hope you all had a restful and happy summer vacation. Our library is bustling with activity. There are 27 classes that visit the library every week to check out books, listen to stories, have lessons and learn research and technology skills.
Learn more about what is happening in the library on Bacich Library Book Buzz: bacichlibrarybookbuzz.blogspot.com.
Lear more about the library and search for books: sites.google.com/kentfieldschools.org/bacich-library
I hope to see you in the library! Thank you!
Susan Warnick
Bacich Librarian
swarnick@kentfieldschools.org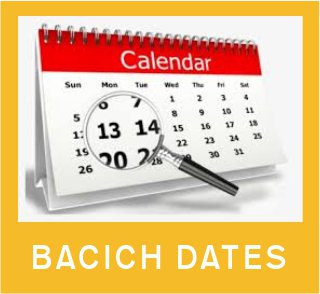 Upcoming Bacich Events
2022-2023 Bacich Bell Schedule
Tuesday, August 30: Bacich Picture Day
Wednesday, August 31: 1st - 4th Grade Back to School Night, 6-7:30 p.m.
Wednesday-Friday, September 7, 8, 9: Bacich Intake Conferences, Minimum day schedule
Friday, September 9: KSPTA Bacich Games Night, 5:30-7:30 p.m.