Community News
---
Information, events, and news provided in our newsletter's "Community News" is offered as service to our community, and are not sponsored by the Kentfield School District. Placement does not represent an endorsement.
---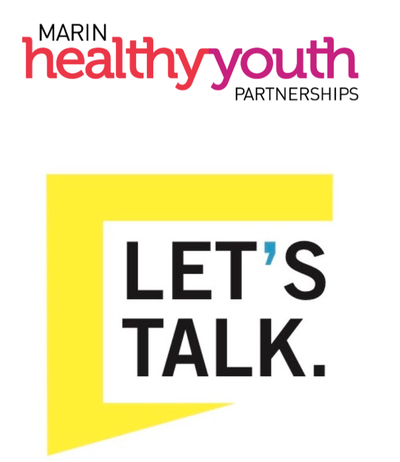 Toolkit for Parents & Teens
Marin County teens, like others throughout the country, are facing unprecedented challenges today. COVID conditions come and go but never really leave us and the impact this has had is broad.
To support our students and expand our conversations with and for our teens, we want to share with you Let's Talk, a toolkit for navigating teen substance use in Marin County. This printed booklet and digital resource was created through a joint effort by Marin County Office of Education, Marin Health and Human Services, Marin Healthy Youth Partnerships, Rx Safe Marin and a network of community partners.
The Let's Talk booklet includes local data, tips for parents, drug facts and resources to support families in navigating teen substance use. A printed booklet was mailed to all incoming Marin County public school freshmen families in August, and to expand the reach to all families we created an online version. We hope you find it helpful in beginning and continuing conversations with your teens about navigating substance use and other topics. There are two versions - one for middle school ages and one for high schoolers.
On October 5 at 7 p.m., we will host Just Say Know – current drug trends, how it impacts our youth and what you can do. The first in a series of four online community discussions. Please visit the Let's Talk Discussion Series webpage for more information, a calendar of events, and registration link.
We welcome your feedback and input to make this resource better. Please complete a brief survey to give us your thoughts. SURVEY
If you have any questions, email us at info@mhyp.org.

What's happening at the Corte Madera Library this fall?
Corte Madera Community StoryWalk®!
Read a story together as you enjoy a walk through town. A StoryWalk® is a fun, family-friendly, outdoor activity, where pages of a book are placed along a walking route. Each stop along the way displays one page of the book.
Pick up a route guide from the branch or visit us online at marinlibrary.org/storywalk
A bookmark contest for ages 5-12 is running until September 30. Winners from different age groups will be printed and distributed this winter in the branch! Grab a form at the branch or visit our online calendar (marinlibrary.bibliocommons.com/v2/events) for a printable version.
Weekly Crafternoons and a once-monthly Lego Club will be starting Thursday September 22 at 3:30 p.m. for ages 5-12.
We hope to see you soon!
---
Homework Helpers
The Homework Helpers program, created and run by high school interns and the Marin County Free library, is offering a free "homework help" program for English Learners and underserved students at the Corte Madera library.
Here's the link to sign up (English and Spanish)
The program begins on September 17 and will continue throughout the school year, every Saturday from 10 a.m. - 12 p.m. Students are encouraged to sign up for specific time slots and communicate what they need help with. This is an excellent opportunity for students and families to get extra help, outside of school, from local high school students!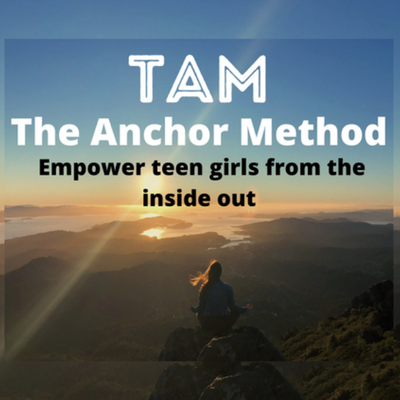 Strength & Wellness for Teen Girls Class
What is The Anchor Method?
The Anchor Method is different from any other fitness studio available today. In the first 40 minutes, I guide you through a full body strength program that focuses on correct form and mind to muscle connection. You and a partner take turns rotating through a variety of exercises.
Then we transition from the gym floor to the yoga mats to conclude the session. This is a calm and peaceful space to cool down, stretch and discuss the reflection of the day. The reflections consist of different topics centered around mental health, physical health and well-being. In a busy world, this time is essential to practice stillness and build community. You then leave the studio feeling stronger, healthier and more confident than when you first walked in.
For more information visit anchormethodmarin.com
Contact us at anchormethodmarin@gmail.com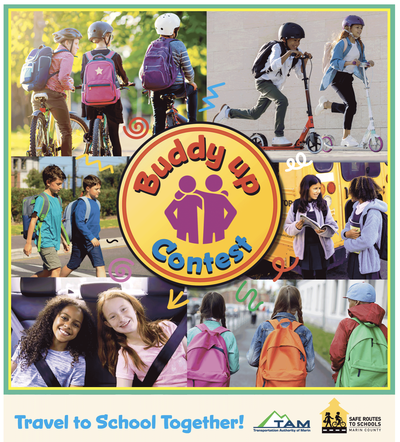 Safe Routes to School Contest
Buddy UP is a new contest to get students to walk (park and walk), bike, carpool or ride the bus together. Now through October 31, sign up your group of two or more students from neighboring families to travel to or from school. Tell us your success story!
Habits are more likely to stick when families support each other. There's safety in numbers and groups are more easily seen by drivers. Best of all, friendships and fun memories are formed! There will be a $50 award for 5 winning groups. Notifications will be sent out in early November.
Learn more at: www.saferoutestoschools.org
Questions? Contact Saferoutes@marinbike.org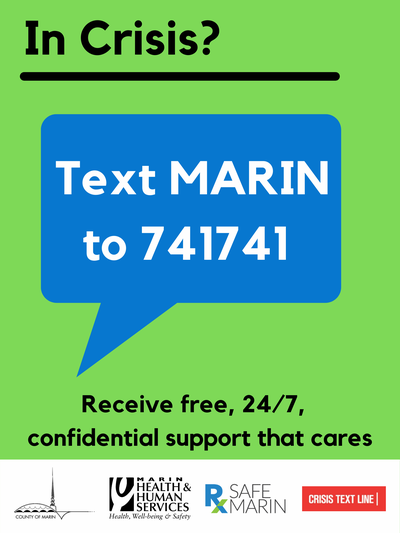 Crisis Text Support Line
Marin County is offering our youth another means of confidential mental health support through a crisis text line that is available 24/7.
Text MARIN to 741741 for Support that Cares.

Marin Health Hubs
Health hubs, provides free and bilingual services such as food distribution, nutrition education, health screenings, and information about community organizations. Everyone is welcome to attend the health hubs food pantry and to help us run it!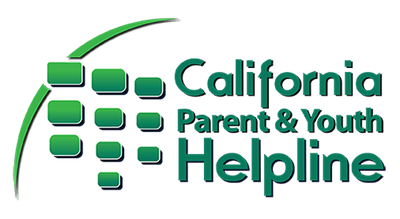 Parent & Youth.Helpline
This free helpline provides free trauma-informed, evidenced-based emotional support to parents, children and youth in any language via calls, text, live chat, and email.
Available 7 days a week from 8 a.m.-8 p.m.
Parents can join a Weekly Online Support Group through the website: caparentyouthhelpline.org.
Helpline #: 855-427-2736