Kent Falcons News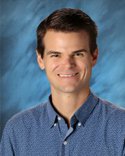 Greetings Kent Middle School Families,
Kent Habits of Learning – Habits of Learning are academic mindsets, ways of being, and behaviors that learners employ while engaging with tasks and with each other. At Kent, we are giving concrete feedback to students about how our children are approaching the process of learning, and the ways they take on their school responsibilities. Improving and advancing the ways our students bring themselves to learning tasks and classroom scenarios will enhance the benefit students realize out of engaging in those activities.
Independence, Engagement, Work Completion, Collaboration, Community-Mindedness, and Organization make up the six focus Habits of Learning at Kent. Periodically, teachers will ask students to reflect on one or more of these habits as they relate to their class. As with essential skill standards this year, we have developed proficiency scales that clearly articulate behaviors at each level of proficiency with each Habit of Learning, and children often reflect at school about their areas of strength and areas of challenge with learning habits. Linked here is a folder with proficiency scales for each of our Habits of Learning for your reference, with the English version on page 1 and the Spanish version on page 2. The power of a proficiency scale lies in how it clearly captures expected behaviors, and gives children concrete language and direction for what improvement looks like. Please feel free to explore any of these proficiency scales with your child, and discuss current school habits that may be leading to or interfering with academic success. We are confident that feedback about student progress with skills and content, as well as their learning habits, will help each student to make profound advancements in their learning and school experience this year.
Principal Coffee – This Friday from 8:30 to 10:15 a.m. we gather for a one-of-a-kind Principal's Coffee and presentation at Kent. At 8:30 a.m. School Librarian Rebecca Jelen, Assistant Principal Wendy Holmes, and I will lead a presentation and discussion about the All School Read at Kent, including the philosophy behind this shared literacy experience, sharing details about 5 years worth of All School Read books, and outlining our 2022 All School Read. At 9:30 a.m., participants are invited to join in the Kent MP Room to watch the first of two school assemblies featuring Judy Heumann, the author of our 2022 All School Read book Rolling Warrior: The Incredible, Sometimes Awkward, True Story of a Rebel Girl on Wheels Who Helped Spark A Revolution. Depending on her arrival time, Ms. Heumann may be able to spend some time with Principal Coffee participants in the Library before the assembly. We hope that you might consider joining us on Friday morning!
Aeries Student and Family Portal – The Aeries Student and Family portal is now accurately accounting for assignment completion in student classes. When you log on to the Aeries Student and Family Portal, you will see all of your student's classes displayed. When you click on a class, you will see the assignments that have been entered so far this year, as well as a check mark indicating that the assignment is complete, or a blank indicating that the assignment is missing. We are working with Aeries to provide visibility into students' proficiency levels with the standards taught in each class, and will provide an update as soon as we have one from Aeries. Please encourage your student to check assignment completion in Aeries, and to work with their teacher to address and turn in any missing assignments for this term.
Let's have a great week ahead!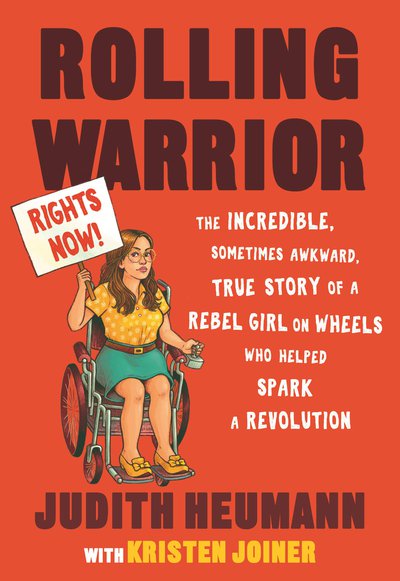 2022-2023 All School Read - Author Visit & Letter Contest
Thank you to all the families who came to watch and help with the movie night last Friday. We made some great money to support our author visit!
Please join us on Friday, October 28 at the Principal Coffee Chat where we will be joined by author Judy Heumann for a discussion.
Students may bring their books to get signed by Judy and we have a letter contest to win lunch with Judy when she is here.
Rebecca Jelen
Kent Librarian
rjelen@kentfieldschools.org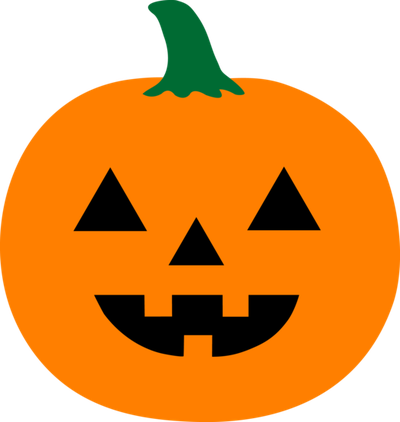 Halloween at Kent
On Monday, October 31 we will hold a Halloween Parade at Kent, for students and staff who participate in this fall tradition. Our parade this year will return to the gym during an extended Monday recess on October 31, and students are invited to participate by parading with peers in their grade level. For children who prefer to not dress up, we have a large spectator section for our parade, and for students who do not celebrate Halloween, the library will be open for games, reading, and videos. If your child is planning to come to school in costume, please make sure your student understands the following expectations for Halloween costumes at Kent.
Costumes must not interfere with school participation, including PE and typical classroom activities.
Costumes may not feature any type of weapon (gun, sword, spear, etc.), silly string, or references to drugs/alcohol.
Costumes shall be culturally sensitive and not negatively represent any race, religion, or gender.
If your child chooses to participate this year, thank you in advance for helping your student to prepare for a fun, joyful, and respectful Halloween, 2022!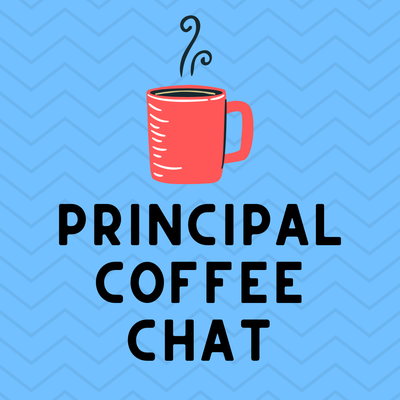 October Principal's Coffee
We will hold a special Principal's Coffee on Friday morning, October 28 from 8:30 to 9:30 a.m. to meet Judy Heumann, and to discuss our Kent 2022 All School Read! We welcome parents and families to read the book as well, in fact Rolling Warrior is the young readers' edition of the book Being Heumann, which may be more appealing to parents/guardians.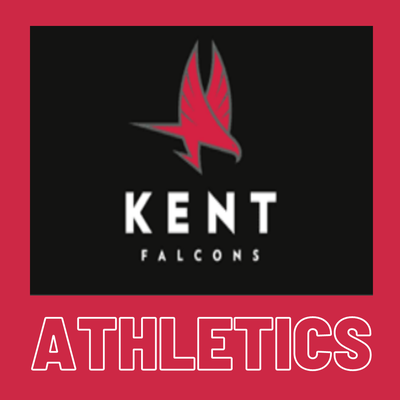 Fall Athletics News & Schedules
Attention all 6th and 7th grade parents! We are looking for great coaches to guide our 6th and 7th grade boys basketball teams this winter. The season runs from the first week of January to mid-March. There is one practice a week and one game a week. An optional stipend is available upon request!
Kent basketball tryouts will be held during the week on November 14-18. All interested players should sign up in room 30 and listen to the broadcast for further updates.
---
Schedules
Cross Country: Tuesdays and Thursdays from 3:45- 4:45 p.m.
Flag Football: Mondays and Thursdays, 3:45-4:45 p.m.; games until 5 p.m. (download schedule)
6th Volleyball: practice on Wednesdays from 2-3 p.m. (download schedule)
7th Volleyball: practice Wednesdays from 5-6 p.m. (download schedule)
8th Volleyball: practice on Wednesdays from 4-5 p.m. (download schedule)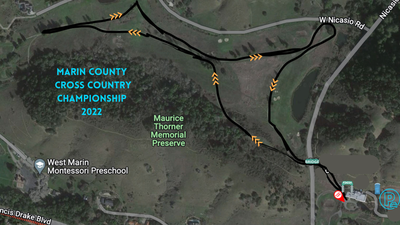 Cross County Championship Meet:
Friday, October 28, 2022, 4 p.m. at San Geronimo Trust for Public Lands (the old golf course).
Address: 5800 Sir Francis Drake Blvd, San Geronimo, CA 94963
All runners should arrive by 3:30 p.m. This is a fun event, and we should all be cheering for each other.
Order of Races (times are very approximate. Races could start before or after the times below):
6th grade Boys – 4 p.m.
6th grade Girls – 4:20 p.m. est.
7th Grade Boys – 4:40 p.m. est.
7th Grade Girls – 5 p.m. est.
8th Grade Boys – 5:20 p.m. est.
8th Grade Girls – 5:40 p.m. est.
Parking/Traffic
Highly encouraged and recommended to organize carpools to the event
This is to help maximize public safety and minimize traffic congestion in the area/community.
There is a designated parking lot for the event. The turn up into the parking lot comes before the nearest intersection of Nicasio and Sir Francis Drake Blvd on the right.
Volunteers are needed to help with flagging for parking and traffic safety.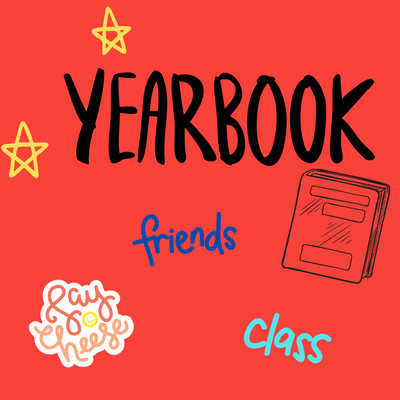 Kent Yearbook: Orders Now Open!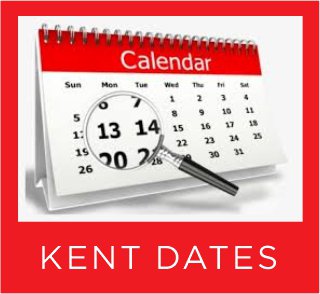 Upcoming Dates
Wednesday, October 26: Letter to Judy Heumann Contest entries due
Friday, October 28: Kent Principal Coffee, 8:30-9:30 a.m., Kent Library, special visit from the All School Read author Judy Heumann
Tuesday, November 8: Kent Site Council meeting, 3:30-4:30 p.m., room 11
Wednesday, November 16: Kent ELAC meeting, Kent Library, 4:45-6 p.m.