KSD News

Dear KSD Community,
As we begin the final full week of October I am reminded of our core beliefs as a school community – diversity, inspiration, and connection. These words speak to the importance of embracing one another's differences, inspiring our learners to reach their potential, and connecting with our community to leverage the gifts we have to share. Through holding true to these core beliefs as we address challenges, make decisions, and ponder change I am confident we will overcome obstacles and strengthen our partnership as a collective community.
The KSD is a unique and special school district where children thrive in the joy of learning while lifelong friendships are developed and cultivated. Thank you for being a part of what makes the KSD special!
Sincerely,

District Announcements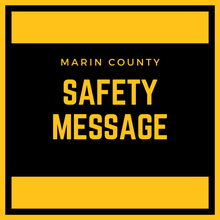 Marin County Office of Education (MCOE) and law enforcement agencies continueto work together to provide information that helps educate families about gun safety. Please find below letters from the MCOE Superintendent Mary Jane Burke, District Attorney Lori Frugoli, and Marin County Sheriff Jamie Scardina, sharing the latest information for gun safety resources.
If you have guns at home, assume children can find them.
Store guns securely (locked in a gun safe, unloaded, with the ammunition locked separately).
Ask about the presence of unsecured guns in other homes (play dates, neighbors, family).
Recognize the risk factors and warning signs of suicide and depression and speak up.
As a reminder, gun owners may be liable under California law if they do not properly store their firearms in a locked container or with a locking device. EndFamilyFire.org provides guidelines for securing guns safely in the home. Secure gun storage options are readily available nearby and range from basic trigger locks to fireproof gun safes that, when bolted to a structural wall, also stop theft.
Resources for a Mental Crisis: If you are concerned about a friend or family member in crisis, please ask for help, especially if there is a gun in the home.
National Suicide & Crisis Lifeline (English y Espanol): Call/text 988 or chat 988lifeline.org.
Text MARIN to 741741.
Learn the warning signs of suicide.
Marin Mobile Crisis Response Team: (415) 473-6392 from 8 a.m.-9 p.m. Monday – Friday and 1 p.m.-9 p.m. Saturdays.
For domestic violence, in an emergency, text or call 911. Or call the 24-hour Marin Domestic Violence Hotline, 415-924-6616, CenterForDomesticPeace.org.
Removing a gun can make a home safer. If a gun is no longer wanted, it can be turned in to local law enforcement or a gun buyback program.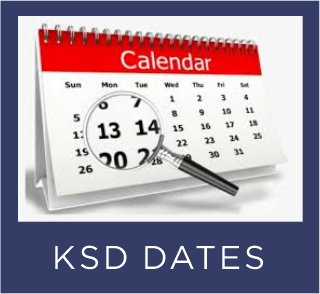 Tuesday, October 25, 2022
7th Grade Volleyball at Ross, 4:45-5:45 p.m.
Wednesday, October 26, 2022
Thursday, October 27, 2022
8th Grade Volleyball vs Miller Creek, 4:45-5:45 p.m.
Friday, October 28, 2022
Kent Principal Coffee, 8:30-9:30 a.m. Library
Cross Country Track Meet, 4:45-5:45 p.m.
Saturday, October 29, 2022
Tuesday, November 1, 2022
Family Partners Meeting, 4-5 p.m.
6th Grade Volleyball Game at Mark Day, 4:30-5:30 p.m.
7th Grade Volleyball at Mark Day, 4:45-5:45 p.m.
DELAC, 5-6 p.m., Bacich Library
Wednesday, November 2, 2022
Walk and Roll to School Day
Bacich ELAC Meeting, 8:30-9:30 a.m.
Thursday, November 3, 2022
Flag Football vs Marin Horizon, 4-5 p.m.
8th Grade Volleyball at Davidson, 4:45-5:45 p.m.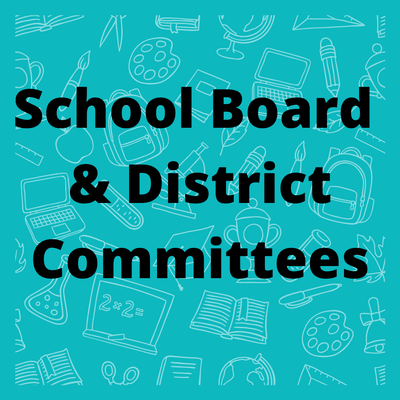 Next KSD School Board Meeting is on Tuesday, November 8, 2022 at 5 p.m.
Here is a link to where you can find the agenda once posted. Access to the meeting will be via in person or audio.
School Board Information: video recordings of meetings, community letters, minutes, trustee contacts
All are welcome and encouraged to attend in-person or via Zoom.
*Please note beginning in October 2022 the KSD Board Meetings will no longer offer a Zoom option. We will record an audio of the meeting, which will be available to the public for six months following the gathering.
---
As many may be aware, our next regular election is on Tuesday, November 8, 2022. The KSD will not have a contested election for the open Board of Trustee seats, instead we will welcome Trustee-elects: Cari Irwin, Benny Joseph, and Silver McDonald. Our Trustee-elects are actively engaging in the full scope of their anticipated role in order to fully accept their new position at the December Board Reorganization meeting. Highlights regarding our Trustee-elects will be forthcoming.
---
KSD Board/District Committees
DELAC meeting, November 1, 5-6 p.m.
Governance Workshop - New/Tenured Trustee Orientation, November 15, 5-7 p.m.
Communication Committee meeting, November 16, 4-5 p.m.
LCAP Strategic Plan advisory meeting, November 28, 4-5 p.m.
Equity and Inclusion Committee meeting, November 29, 4-5 p.m.
If you are interested in joining a District Committee, please submit your name here.