Community News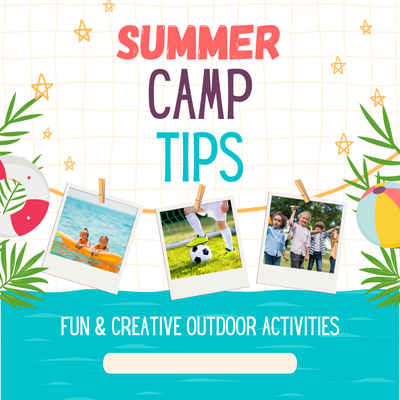 Summer Camp Tips
Resources and tips on choosing a summer camp experience for your children from Ivette Villarreal, Kentfield School District Community Family Liaison. Read more.
---
Information, events, and news provided in our newsletter's "Community News" is offered as service to our community, and are not sponsored by the Kentfield School District. Placement does not represent an endorsement.
---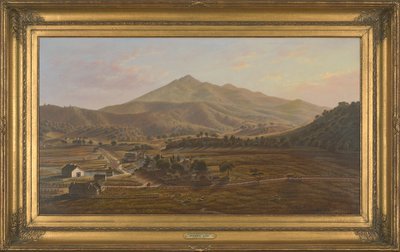 Kentfield Greenbrae Community Spring Fair
Join us at the Community Spring Fair!
Saturday, May 20 from 11 a.m. to 2 p.m., Bon Air Center, Greenbrae
The Kentfield Greenbrae Historical Society (KGHS) is partnering with Bon Air to celebrate our shared heritage and local history with a FREE, family-friendly community event. We will honor and celebrate our local schools and the extraordinary services and programs provided by Marin community organizations.
Enjoy a showcase of FREE samples from 60+ local farms and food producers and hands-on activities for kids and adults. A fun, popular passport game encourages attendees to visit community organization booths to receive prizes generously donated by Susie Cakes, Jamba Juice, and Gott's. The Marin Rose Society will host a beautiful, fragrant exhibit with more than 41 categories of expertly grown roses on display to the public. Volunteers will assist kids of all ages in creating a beautiful bouquet.
KGHS will debut a newly acquired and important historical painting and provide a presentation about its history with prominent local historians, Dewey Livingston and Richard Torney. The painting by noted 19th-century artist Joseph Lee offers a rare view of central Marin. Lee details the village of Ross Landing (what would later become Kentfield) with incredible accuracy. Ross Landing was the only town in the vicinity at that time.
Live Entertainment and Class Schedule (Stage in front of Gott's)
11 a.m. Bacich Elementary School Student Choir
11:30 a.m Branson High School Jazz Performance Student Band
12 p.m. E.N.A. Dance Studio Professional Troupe Performance
12:30 p.m. Kids' Dance Workshop with Dance with E.N.A. Studio (all kids warmly welcome)
1 p.m. Bear Flag Fitness Demo Class
1:30 p.m. Orange Theory Fitness Demo Class
Participating Organizations with Booths:

Local Law Enforcement & Public Safety
Central Marin Fire, Kentfield Fire Protection District, Central Marin Police Authority, Marin County Sheriff's Office, California Highway Patrol (CHP) Marin, Central Marin Neighborhood Response Group, Golden Gate Bridge District
Local History Organization
Kentfield-Greenbrae Historical Society (KGHS), Anne T. Kent California Room, Marin County Free Library, Marin History Museum, San Anselmo Historical Society
Local Education
Redwood High School Alumni, Kentfield School District, Kentfield Schools Foundation (KIK), Emeritus Students College of Marin (ESCOM) & Community Ed, Marin Enrichment Preschool
Local Organizations
Coast Miwok of Marin, Marin Rose Society, MarinHealth | MarinHealth Medical Center, Home Match Marin (Front Porch), Resilient Neighborhoods
Local Property Owner Associations
Greenbrae Property Owners Association, Kent Woodlands Property Owners Association, Kentfield Planning Advisory Board (KPAB)
Local Government
County of Marin with Supervisor Katie Rice, Office of Assemblymember Damon Connolly, Marin County Parks, City of Larkspur Planning Department, Larkspur Library, Larkspur Chamber of Commerce, Larkspur Community Foundation, Marin Women's Political Action Committee (MWPAC), League of Women Voters of Marin County
Kids Hands-on Activities Area
Camp Galileo, Chronos Academy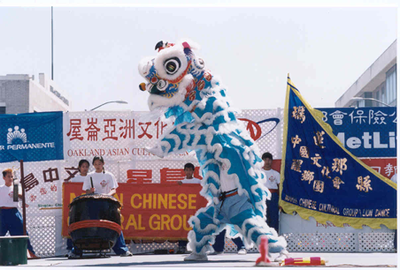 Marin Library Events
Lion Dancers at the Library!
Saturday, May 20, 1 p.m., Corte Madera Library
The Marin Chinese Cultural Association Lion Dance Team will showcase the color and energy of their Southern Chinese traditional dancing style as they wind their way through the Corte Madera Library. They'll conclude in the children's room with a quick discussion. Come help them make some noise!
---
Marin Library Opportunities
Homework Helpers: Multi-subject support for grades 3-10.
Drop in for FREE help from local high school students! Every Saturday at the Corte Madera Library from 10 a.m. - 12 p.m.
Please visit this link to sign up for when and what you need help with!
Homework Helpers: Multi-temas de support para grados 3-10.
¡Entra para recibir ayuda GRATIS de estudiantes secundarios locales! Cada Sábado en la biblioteca Corte Madera de 10 a.m. - 12 p.m.
Por favor visita este enlace para registrarse paracuando y para qué necesita ayuda.
---
Weekly Crafternoons and a once-monthly Lego Club: Thursdays 3:30 p.m. for ages 5-12.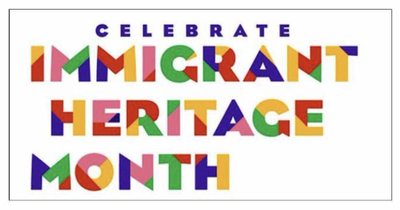 Marin First Five Immigrant Heritage Month Free Forum
Thursday, June 1, 2023, 3-7 p.m.
Embassy Suites Hotel, 101 Mclnnis Parkway, San Rafael
Policy program 3 to 5:30 p.m. and refreshments & music 5:30 to 7 p.m.
Join Marin First Five and community partners to learn about programs welcoming and supporting immigrants in Marin – and helping communities thrive!
This is a free event sponsored by the Marin County Office of Equity, the Marin Community Foundation, and the First 5 Marin Children and Families Commission.
RSVP to Michelle@First5Marin.org.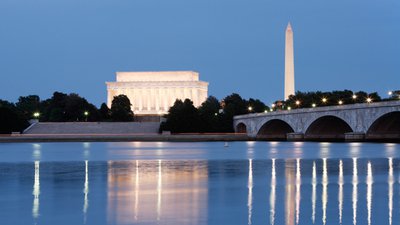 2024 DC/Boston Trip
Attention 7th grade parents: Thank you to all who attended the DC/Boston 2024 Parent Meeting a few weeks ago!
Please find all information about the 2024 DC trip, including how to register here. Our trip # is #209308.
The deadline to sign up and get an early-bird discount is June 10, 2023.
Any questions should be referred to Ryan Palmer, Kent 8th grade history teacher at rpalmer@kentfieldschools.org.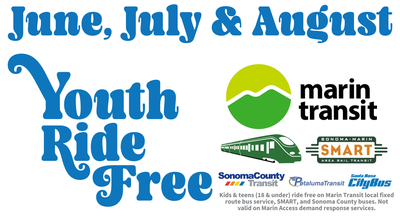 Youth Ride Free
Public transportation is offering free rides for K-12 youth throughout the summer with the Summer Youth Ride Free Program.
FREE public transit for kids and teens transforms the North Bay into a summer playground.
SMART, Marin Transit, Sonoma County Transit, Santa Rosa CityBus, and Petaluma Transit are offering free rides for K-12 youth throughout the summer (June-August) with the Summer Youth Ride Free Program.
How it works: No passes are necessary to ride, simply show a valid K-12 school or government-issued ID to the conductor when boarding the train or bus. Youth grades 9-12 may use a school ID from the Spring 2023 semester. Youth grades 8 and under, if asked, may present a school ID, or simply tell the conductor their grade and which school they attend. Younger children, under age 5, also ride for free but must be accompanied by an adult.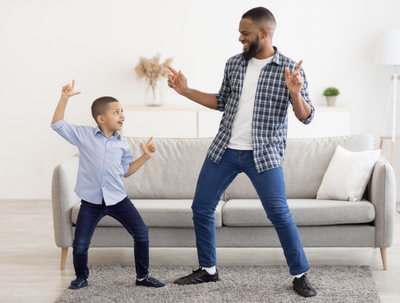 Free Family Dance
How Do You Dance? Free Family Dance with Luna Dance Institute
Families and their young children join Luna Dance virtually for some fun and joyful movement activities.
Saturdays, 9:30-10:15 a.m. on June 3
Spanish translation available
Registration Link: forms.gle/yB73bG2ywRgsLFA59. A Zoom link will be sent out prior to the event.
---
¿Cómo bailas? Baile Familiar Gratis con Luna Dance Institute
Las familias y sus niños pequeños se unen virtualmente a Luna Dance para disfrutar de algunas actividades de movimiento divertidas y alegres.
Sábados, 9:30-10:15 a.m. el 3 de junio
Traducción al español disponible
Enlace de registro: forms.gle/yB73bG2ywRgsLFA59. Enlace de zoom enviado por correo electrónico antes del evento.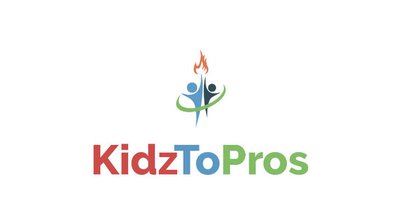 KidzToPros Summer Camp at Bacich
Dear Parents,
KidzToPros, an educational enrichment provider, is offering exciting and educational STEM, Arts, and Sports Summer Camps at Anthony G. Bacich Elementary for grades PreK-5 this year. We'd love for your children to join us!
Attached you'll find a digital flyerwith more information, including dates, grades, and more. To register, please follow this link. You'll find numerous options to fit every child's interests.
If you have any further questions, please email KidzToPros directly at contact@kidztopros.com.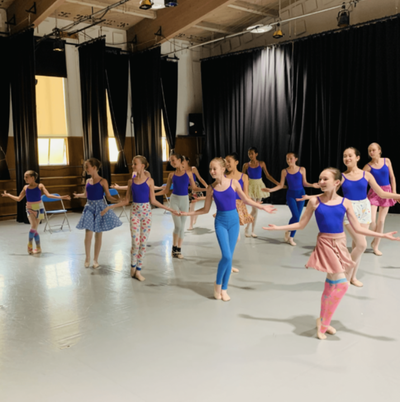 Marin Ballet's "Beautiful Earth" Dance Camp for Kids
Dates: June 19-23, 2023
Times: 9 a.m. to noon for ages 3-4 | $350
9 a.m. to 1 p.m. for children 5-9 | $560
Location: 100 Elm Street, San Rafael
Contact: info@marinballet.org or (415) 453-6705
Please note that this is a drop-off camp, and all campers need to bring their own snack and lunch for children ages 5-9. If you have any questions or need more information, please do not hesitate to reach out to us.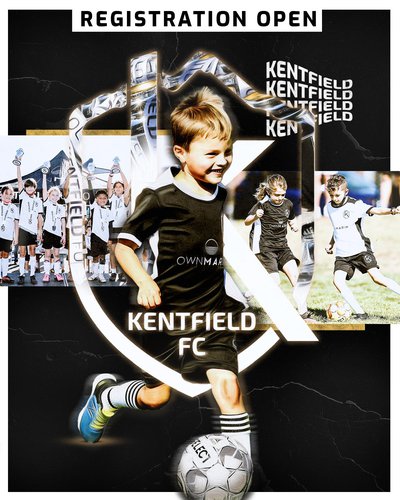 Kentfield Futbol Club
Registration is now open!
​Program for Bacich students: Kindergarten, 1st, 2nd, 3rd and 4th
Separate teams for boys and girls.
All skill levels are welcome
Practices on Tuesdays and Thursdays starting September 5, 2023. Games on weekends.
Learn more and register at www.kentfieldfc.org.
If parents need assistance with financial aid/scholarship applications, please contact Ivette Villareal, ivillarreal@kentfieldschools.org.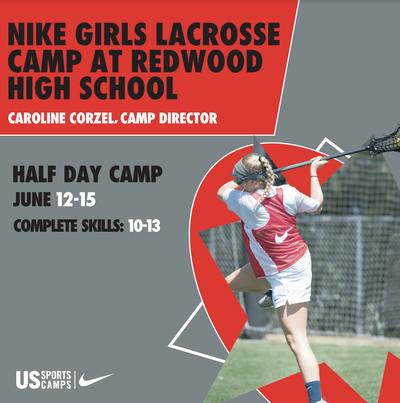 Girls Lacrosse Camp
Caroline Corzel, assistant women's lacrosse coach at the University of California, Berkeley is running a youth lacrosse camp through US Sports Camps at Redwood High School from June 12-15 from 9-12 p.m.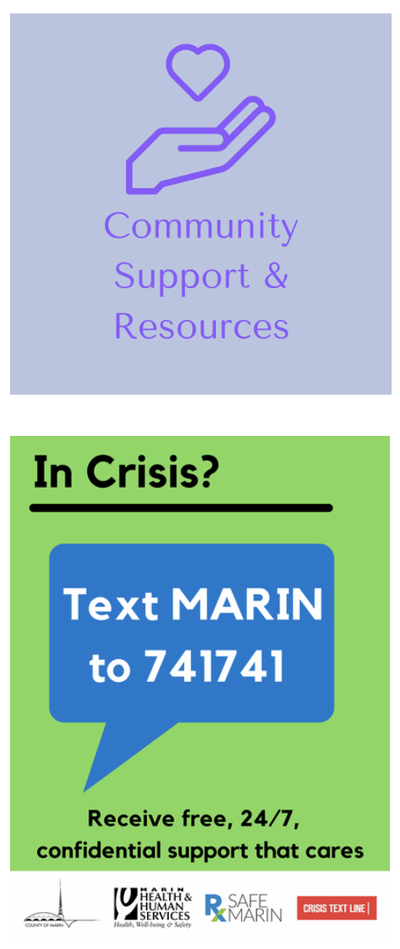 Healthy Families Marin Home Visiting Program
Offers home visiting for parents of newborns. The program is designed to support parents, share information about child development and parenting, and provide information and referrals to families of infants and young children.
---
Crisis Text Support Line
Marin County offers our youth another means of confidential mental health support through a crisis text line that is available 24/7.
Text MARIN to 741741 for Support that Cares.
---
Help Me Grow Marin
Families can learn about community resources and tools to support their child's development or family's needs. Whether it be assessing your child's development, helping to apply for health insurance, or helping with finding a food bank, parenting class, information on child development, or low-cost medical clinic, we are here to help!
---
Marin Health Hubs
Health hubs, provides free and bilingual services such as food distribution, nutrition education, health screenings, and information about community organizations. Everyone is welcome to attend the health hubs food pantry and to help us run it!
---
California Parent & Youth Helpline
This free helpline provides free trauma-informed, evidenced-based emotional support to parents, children and youth in any language via calls, text, live chat, and email.
Available 7 days a week from 8 a.m.-8 p.m.
Parents can join a Weekly Online Support Group through the website: caparentyouthhelpline.org.
Helpline #: 855-427-2736