School Board
Trustee Election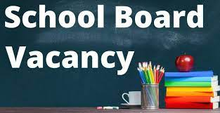 Interested in being a KSD Board of Trustee?
Kentfield School District intends to make a Trustee appointment due to no person filing during the nomination period. The Board asks interested parties to complete an application. The fillable PDF application is available HERE and must be submitted to the KSD District Office, 750 College Ave. or emailed to admin@kentfieldschools.org by Friday September 30, 2022.
Pursuant to Education Code Section 5328, the governing board must appoint the qualified person at a meting prior to election day, and such appointee will be seated at an organizational meeting of the board as if elected at the November election.
Inquiries may be made by calling the District Office at (415) 458-5130 x 9.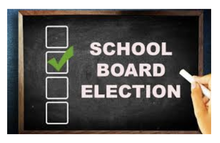 On Tuesday, May 17 the KSD hosted a School Board Trustee orientation to share more about the role and responsibility of a School Board Member. Every public school district is governed by a board of trustees, commonly known as the school board. These boards of trustees are representative of their community, putting the interest of students' futures first. This November three seats will be open for election.
Watch video recording below for more information:
Board Policies
In compliance with state and federal laws, the Kentfield School District Board of Trustees establishes policies and regulations by which our local schools are governed.
The Kentfield School District Board Policies and Administrative Regulations are available on-line at GAMUT Online, a service of the California School Boards Association (CSBA).
School Board Protocols
Meeting Norms
Governance Team Norms
We agree to:
Focus on the best interest of all students at every grade level
Work together as a governance team to set direction for the District
Come prepared and be fully present and engaged; do not interrupt; avoid side conversation.
Listen with empathy; be mindful of your assumptions.
Engage in dialogue before debate; commit to constructive conflict.
Exhibit positive body language, mannerisms, and tone of voice.
Maintain and protect impartiality and confidentiality.
Commit to no surprises.
Conduct all Board business in Board meetings.
Respect and support Board decisions; speak with one voice regarding Board decisions.
Governance Team and Superintendent Goals