School Board
Trustee Election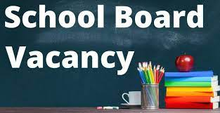 Trustee Election Update, October 17, 2022
As many may be aware, our next regular election is on Tuesday, Nov. 8.  The KSD will not have a contested election for the open Board of Trustee seats, instead we will welcome Trustee-elects - Cari Irwin, Benny Joseph and Silver McDonald.  Our Trustee-elects are actively engaging in the full scope of their anticipated role in order to fully accept their new position at the December Board Reorganization meeting.  Highlights regarding our Trustee-elects will be forthcoming.
Board Policies
In compliance with state and federal laws, the Kentfield School District Board of Trustees establishes policies and regulations by which our local schools are governed.
The Kentfield School District Board Policies and Administrative Regulations are available on-line at GAMUT Online, a service of the California School Boards Association (CSBA).
School Board Protocols
Meeting Norms
Governance Team Norms
We agree to:
Focus on the best interest of all students at every grade level
Work together as a governance team to set direction for the District
Come prepared and be fully present and engaged; do not interrupt; avoid side conversation.
Listen with empathy; be mindful of your assumptions.
Engage in dialogue before debate; commit to constructive conflict.
Exhibit positive body language, mannerisms, and tone of voice.
Maintain and protect impartiality and confidentiality.
Commit to no surprises.
Conduct all Board business in Board meetings.
Respect and support Board decisions; speak with one voice regarding Board decisions.
Governance Team and Superintendent Goals