Welcome to Kentfield School District!
District Announcements
Student Vaccination Verification – Deadline Approaching, October 1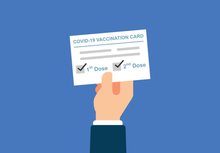 In alignment with Public Health guideline #30, the KSD is requesting vaccination verification of all students who have received the COVID-19 vaccine.
Parents/Guardians may submit verification digitally HERE.
The KSD staff will be proactively confirming vaccination to publicly post KSD's student COVID vaccine rate no later than October 1, 2021. Please note that no personal identifiable information will be shared.
COVID Communication Exposure & KSD COVID Dashboard:
The Kentfield School District is following protocols from the Marin County Office of Education and the Marin County Department of Health and Human Services for scenarios and actions related to COVID-19 exposures and cases.
The Marin Schools Public Health COVID-19 Exposure Protocols for various scenarios can be found HERE. We recognize the situation with COVID-19 continues to adjust, thus KSD will update processes and procedures accordingly. Please reference the Marin County Decision Tree for Vaccinated and Unvaccinated individuals for additional guidance. To reference exposure cases for the KSD visit our KSD Dashboard webpage.
---
All on-campus volunteers must be vaccinated.
If you are volunteering on campus working with children in any capacity, please complete the KSD's vaccination verification process before you come to campus.
Coming Up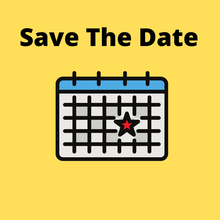 Download the 2021-2022 Board-Approved Calendar
Tuesday, September 21, 2021
Thursday, September 23, 2021
English Learner Family Resource Night, 6-7 p.m., in-person
Sunday, September 26
Tuesday, September 28, 2021
Wednesday, September 29, 2021
Bacich Principal Chat, 8:45-9:45 a.m.
Thursday, September 30, 2021
KSD Annual Calendar Meeting (2022-23), 3:45-4:45 p.m., Zoom
Friday, October 1, 2021
Kent Principal Coffee, 8:45-10 a.m.
Health and Safety Updates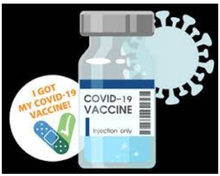 Vaccine Opportunities for 12-15 year old students
What families need to know about COVID-19 vaccine
What families need to know about COVID-19 vaccine-Spanish
Vaccination Availability: Book an appointment
---
Annual Updates
District Policy on Sexual Harassment
Integrated Pest Management
District Policy on Parent Classroom Visits
Uniform Complaint Procedures
Resources and Information
Our website has been recently updated with information and resources for homeless and foster youth according to the McKinney-Vento Act, which defines homeless children and youths as individuals who lack a fixed, regular, and adequate nighttime residence.
---
Current KSD Job Opportunities

Are you interested in part time work in a school setting? Do you enjoy working with small groups of students?
If so there are two ways you can engage in this type of work. Apply for an open Classroom Paraprofessional position or sign up to be a substitute for the Kentfield School District. We need to build our pool of paraprofessionals and substitute teachers. If you are interested in either of these roles please reach out to rrose@kentfieldschools.org or follow the directions below.
---
School Board and District Committees
Student Registration / Enrollment
Getting To and From Kentfield School District
Learn how to get to school safely with tips and neighborhood route maps.
---
750 College Avenue, Kentfield, CA 94904 (view map)
Telephone: (415) 458-5130
Fax: (415) 458-5137

Office Hours: 8:30 a.m. to 4:15 p.m. Monday through Friday