Welcome to Kentfield School District!
District Announcements
District Events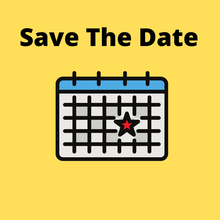 Download the 2021-2022 Board-Approved Calendar and the 2022-2023 Board-Approved District Calendar
KSD, KSPTA & Community Parent Education Opportunities Calendar
Tuesday, December 7, 2021
Wednesday, December 8, 2021
Bacich English Learners Advisory Commitee (ELAC) Meeting, 8:30-9:30 a.m.
KSPTA Parent Education Event, "Raising Healthy, Caring and Successful Children in Today's Complicated World with Dr. Laura Kastner, Ph.D" 6:30-8 p.m., Zoom
Thursday, December 9, 2021
Marin Public Health Update for the School Community with Dr. Matt Willis and Dr. Lisa Santora, 4 p.m., Zoom
Saturday, December 11, 2021
KSPTA Kids Closet Event, Bacich Community Center, learn more
Monday, December 13, 2021
Tuesday, December 14
Wednesday, December 15, 2021
December 20-31: Winter Break
Health and Safety Updates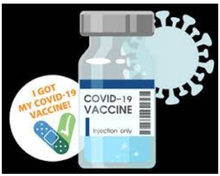 Pediatric Vaccination Information
Marin County COVID-19 Pediatric Vaccination is now available.
Registration and information for a COVID-19 Pediatric Vaccination appointment can be found on the Marin County HHS Vaccine Finder website and the COVID-19 Vaccine for Pediatrics website.
Letters for Parents/Guardians on pediatric second dose scheduling and vaccine cards from Marin Public Health
Vaccination Verification Request Forthcoming
Please note KSD will be formally requesting verification of fully vaccinated 5-11 years olds beginning December 6, 2021.
Annual Updates
District Policy on Sexual Harassment
Integrated Pest Management
District Policy on Parent Classroom Visits
Uniform Complaint Procedures
Resources and Information
Our website has been recently updated with information and resources for homeless and foster youth according to the McKinney-Vento Act, which defines homeless children and youths as individuals who lack a fixed, regular, and adequate nighttime residence.
---
Current KSD Job Opportunities

Are you interested in part time work in a school setting? Do you enjoy working with small groups of students?
If so there are two ways you can engage in this type of work. Apply for an open Classroom Paraprofessional position or sign up to be a substitute for the Kentfield School District. We need to build our pool of paraprofessionals and substitute teachers. If you are interested in either of these roles please reach out to rrose@kentfieldschools.org or follow the directions below.
---
School Board and District Committees
Regular School Board Meeting: December 14, 2021, 5-8 p.m., in-person in the Kent Middle School and Zoom audio, agenda
Agenda will be posted here by 5 p.m. the Friday before the meeting.
Visit the School Board page for the archived videos of board meetings, letters to the community, agendas, and minutes.
---
Student Registration / Enrollment
Getting To and From Kentfield School District
Learn how to get to school safely with tips and neighborhood route maps.
All visitors must be vaccinated.
Security Camera Installation
This past summer and fall we continued to put the final touches on various district bond projects including the installation of security cameras at both of our school sites. The purpose of these cameras is to offer surveillance on our school sites and to deter any unwanted activities.
Per the KSD Board Policy 3515 prior to the operation of the surveillance system signage must be posted and the community shall be made aware of surveillance occurring. The cameras have been installed outside our campus and directed towards outside activity and not pointing into buildings. Please be aware that the recordings captured by these cameras may be used in disciplinary proceedings, and referred to local law enforcement, as appropriate. The cameras will not be fully activated until all signage is appropriately posted and visible to the public.
---
750 College Avenue, Kentfield, CA 94904 (view map)
Telephone: (415) 458-5130
Fax: (415) 458-5137

Office Hours: 8:30 a.m. to 4:15 p.m. Monday through Friday