Welcome to Kentfield School District!
District Announcements
Security Camera Installation
Please be notified that a surveillance system has been installed on campus. The installed cameras are outside and directed towards outside activity, not pointing into buildings. Please be aware that recordings captured may be used in disciplinary proceedings and referred to law enforcement, as appropriate. (Board Policy 3515)
Notice of Public Hearing
On April 4, 2023, the Board of Trustees will hold a hearing and consider input from the public on the proposed adoption of a Developer Fee Justification Study for the District and an increase in the statutory school facility fee ("Level I Fee") on new residential and commercial/industrial developments as approved by the State Allocation Board on February 23, 2022. The adoption of the Study and the increase of the Level I Fee are necessary to fund the construction of needed school facilities to accommodate students due to development. Members of the public are invited to comment in writing, on or before April 4, 2023, or appear in person at the hearing at 5:00pm on April 4, 2023 at the district office at 750 College Avenue in Kentfield. Materials regarding the Study and the Level I Fee are on file and are available for public review at the district office.
Site Shortcuts
Upcoming District Events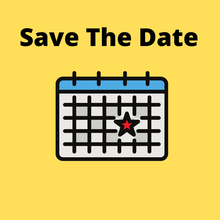 Resources and Information
---
750 College Avenue, Kentfield, CA 94904 (view map)
Telephone: (415) 458-5130
Fax: (415) 458-5137

Office Hours: 8:30 a.m. to 4:15 p.m. Monday through Friday