Families

Home Language Survey
California Education Code, Sections 313 and 60810 contain legal requirements that direct schools to determine the language(s) spoken in the home of each student.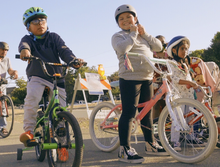 Quick Links
Aeries Family Portal - Instructions for accessing and using the Aeries Parent Portal, for viewing your student's schedule, grades and attendance.
Setting Up Online Accounts Tutorial - Learn how to set-up Alexandria (Library), Quizlet (help with Wordly Wise), Audio Books, and Pearson Easy Bridge (Math). Our school no longer uses PowerSchool, which is shown in this video. A student of Journalism Teacher Peter Goetz created this helpful video.
Lunch Program - Information about ordering lunch and our free and reduced lunch program.
Homeless and Foster Youth McKinney-Vento Act - Support, information, and resources for homeless and foster youth. The McKinney-Vento Act defines homeless children and youths as individuals who lack a fixed, regular, and adequate nighttime residence.
KSPTA Events and Information
Join KSPTA - Family memberships are $25; teachers/staff memberships are $15
KIK Events and Information
If you are currently not receiving kik communications but would like to, please complete this form.