Kentfield School District
July 10th, 2020
Reopening Resources and Information
Dear Kentfield School District Community,
The start of our new school year is just weeks away, and during a time in which folks are typically enjoying their summer holiday filled with excursions and backyard barbeques, we are in the throes of Zoom meetings and discussions around the conditions for school operations during the 2020-2021 school year. Although this may not be the summer we all were planning — it is a chance for us to connect in a different way and think about how we might leverage this unique scenario to re-imagine how we provide educational services for our students.
As a new member of the Kentfield School District staff, I continue to be in awe of the level of engagement and dedication from our community. The inquiries and wonderings from our various partners clearly demonstrates the high level of dedication and investment in our Kentfield students.
As shared at office hours, our staff is meeting weekly to address safety, wellness, and instruction in a comprehensive and diligent manner. Our planning continues to be grounded in the Public Health Guided Return to Site-Based Classroom Instruction, but with a local twist based on our community's ongoing feedback. Our timeline of communication will hopefully be a guide our stakeholders can look to as we plan for the Fall. At the July 16th Community Office Hours a framework for the 2020-2021 school year operations will be released and immediately following we will survey our constituents to obtain a confirmation from families about their intention for the 2020-2021 school year.
Although, some may see this time as a significant challenge — I see it as a grand opportunity to further strengthen our partnership and formulate a plan that will support our staff in providing each and every one of our students an educational experience that will maximize their potential!
Sincerely,

An Unfortunate Incident — Cliff Swallow Nests Update
On June 27th the Kentfield School District (KSD) administration was notified of the unfortunate removal of swallow nests on the Kent Middle School campus. Immediately following notification we inquired with staff to see what had occurred, and confirmed that members of the KSD staff removed the nests. We are extremely sorry for this incident, and take full responsibility.
In follow up to this situation, we have been in communication with Kelle Kacmarcik, Director of Wildlife Solutions & Advocacy at WildCare, which is a wildlife hospital and environmental education center in San Rafael. Ms. Kacmarcik and I discussed information and training that may be provided to our facilities team and all staff related to potential wildlife species that may nest or be present on our campus, and how we can respond to them in an appropriate and safe manner. As a new member of the KSD community — I feel fortunate to get to work in an environment that is surrounded by nature and I know myself as well as all of our team members greatly respect and value this gift we have each day. My hope is that we can take this opportunity as a learning moment and work with our partners at WildCare to ensure it does not happen again.
WildCare's bird room videos and Facebook Live video stream provide updates on wildlife under their care. Check out their resources information guide on what to do if you encounter an animal that may need help.
---
Summer Learning Resources — Did you know?
During the course of the summer our Kentfield students continue to have access to any digital application that may have been used during the school year. If you are wanting some guidance on where to go to access these tools — please refer to the information below.
Bacich Summer Learning Suggestions are posted on each Grade Level's website, which includes links to activities and programs students may access.
Kent has a virtual summer camp through Google Classroom with activities and resources posted by a variety of teachers and even a weekly lunch on Wednesdays for group discussion on themed lunches and a Kahoot quiz. Kent families were sent an email with information to access the camp. If you do not have the code, please contact admin@kentfieldschools.org to receive it.
For general self-directed summer learning activities visit our District's Links & Resources page.
---
Community Office Hours with Superintendent Raquel Rose
Weekly on Thursdays from 4 p.m.
Spanish language Community Office Hours: Thursday, July 23, 2020, 6 p.m.
Families will receive an email, sent through Aeries, with the Zoom webinar link and password.
Superintendent Raquel Rose may be contacted at rrose@kentfieldschools.org
---
Upcoming Events
Thursday, July 16, 2020
KSD Summer Staff Office Hours, 8 a.m.
Community Office Hours, 4-5 p.m.
Tuesday, July 21, 2020: School Board Meeting, 5 p.m.
The meeting will be held virtually. All are welcome to attend. An email and text will be sent beforehand with the login instructions.
Thursday, July 23, 2020
KSD Summer Staff Office Hours, 8 a.m.
Community Office Hours, 4-5 p.m. (English), 6 p.m. (Spanish)
---
Fall Reopening Resources
Below you will find the resources and information that are guiding the District's planning, along with communications and engagement opportunities to learn more about reopening schools.
Superintendent Presentations: Roadmap to Reopening School — July 9, 2020
Presented during Superintendent Rose's Office Hours, these presentations outline summer committee planning updates and next steps, Summer Jumpstart Program, budget implications, reopening surveys, MCOE and Public Health guidance, and frequently asked questions.
Rethinking Schools: A Public Health Guided Return to Site-Based Classroom Instruction in the Age of COVID-19 website
Marin County Office of Education's website highlights the planning documents, meeting presentations, community engagement opportunities, trainings, and guidance to meet the challenge of delivering high-quality education to Marin county students in the age of COVID-19.
Upcoming Public Health Discussions
Community Conversation: COVID-19 Response & Marin Recovers Update
What has Marin County Public Health been doing in response to the COVID-19 pandemic? Why are we experiencing outbreaks? What is the status of the reopening progress and Marin Recovers work group? Join us for a community conversation as some of Marin's top experts in public health and the phased reopening process answer your questions about this important topic.
Requests for accommodations may be made by calling (415) 473-4381 (voice), CA Relay 711, or by e-mail at disabilityaccess@marincounty.org. Copies of documents are available in alternative formats, upon request.
Current Public Health Information
KSD School Board Meeting Board Meeting Virtual Archive
KSD Superintendent Virtual Office Hours Archive
---
Kent Summer Reading Lists
Book Lists for Beginning and Continuing Conversations about Race: A thoughtful list of books from picture books to books for adults by Kent Librarian Rebecca Jelen.
---
2020-2021 Student Registration
If your TK-7th grade student WILL NOT BE RETURNING to Kentfield schools next year: please let Lisa Sandberg (Kent) at lsandberg@kentfieldschools.org or Lynn Bartha (Bacich) at lbartha@kentfieldschools.org know as soon as possible to help us with scheduling and staffing for the 2020-2021 school year.
If your student is currently enrolled in Kentfield schools and WILL BE RETURNING in the fall: you do not have to do anything to facilitate that automatic continuation process unless you have been contacted directly by your school. You will receive information about the data confirmation process in August.
---
School Board
June 23, 2020 Board Meeting Highlights
Board Meeting Highlights are posted online and emailed/texted to KSD families. In these highly unusual times, we encourage you to read them closely and direct any questions or concerns to our Board President, Heather McPhail Sridharan (hmcphailsridharan@kentfieldschools.org) and Incoming Superintendent, Raquel Rose (rrose@kentfieldschools.org). Feedback is always welcome and valued.
June 12, 2020: Fourth grade promotion and 8th grade graduation festivities, June 9th Board Meeting highlights, video recording, school survey, and Superintendent transition
Next Monthly Meeting: July 21, 2020, 5 p.m.
Families will receive the virtual meeting details before the meeting.
November 3, 2020 School Board Election
Marin County School Board elections are scheduled to be held on November 3, 2020 as part of the general election. The terms of School Board members Quoc Tran and David Riedel end in November. David has committed to run and Quoc remains undecided. Parties interested in learning more about running for one of the seats will find information on the Marin County Elections website. Note that there are county registration deadlines in the summer (July 13 - August 7) so it is not too early to start considering this option if you are interested.
If you want to learn more about the role of a School Board Trustee, please review the documents in the overview packet linked below that were presented during the May 19th Prospective Board Member Orientation. Please feel free to reach out to any current KSD Trustee or Superintendent Rose anytime with questions. We welcome all interest and involvement.
The Board of Trustees, Kentfield School District
School Board Information Overview Packet
Community News
College of Marin and Sir Francis Drake Blvd. Construction Project Updates
Preparation for demolition of the COM Learning Resource Center has begun. During the demolition there will be large trucks entering and exiting the site via the driveway near the crosswalk on College Avenue. Lately, pedestrians are not activating the crosswalk flashing signals when using the crosswalk. Please remember to use this important safety feature as it is the only way vehicles exiting the driveway know that there are pedestrians in the crosswalk.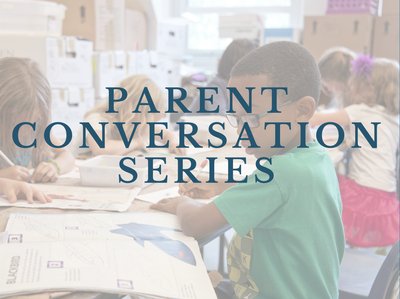 Parent Education Series Webinars
Join Marin County Behavioral Health and Recovery Series and the Marin County Office of Education for weekly webinars focusing on mental health and wellness in the home.
Effective Strategies to Support Loneliness and Isolation Due to Lack of Direct Peer Interactions
Monday, July 13, 2020, 12 p.m. (Spanish)
Tuesday, July 14, 2020, 12 p.m. (English)
Strategies to Address Building an Effective Home Routine/Schedule for Individuals/Families
Monday, July 20, 2020, 12 p.m. (Spanish)
Tuesday, July 21, 2020, 12 p.m. (English)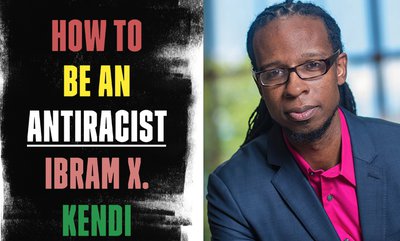 Virtual Event with Ibram X. Kendi
"How to be an Antiracist" July 20, 2020, 4-5 p.m.
2019 Guggenheim Fellow and New York Times bestselling author Ibram X. Kendi will discuss his renowned book How to Be an Antiracist.
The event will be streamed live on various social media platforms.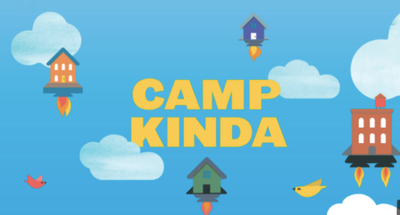 Free Virtual Summer Camp
Camp Kinda (Español Camp Kinda) is a virtual Summer Camp from some of the most innovative minds in online learning. Camp Kinda (Español Camp Kinda) will be available online for free to all families due to philanthropic support. It will provide approximately three to four hours of engaging free content per day to families around the country.
While nothing can replace the joys of an outdoor summer, Camp Kinda makes the best of what is possible: mixing fun and enriching activities, all of which are designed to put minimal strain on working parents.