Kentfield School District
July 24th, 2020
Reopening Resources and Information
Dear Kentfield School District Community,
As we close out the month of July, we are reminded that the start of our new school is just weeks away. Additional information related to school operations will continue to be provided through the month of August as our instructional plans are further solidified. At this past week's Board Meeting and Community Office Hours I shared KSD's vision of Distance and In-Person Learning. An active multi-modality approach was described highlighting our focus on student engagement, communication, learning, and creation. Through using a variety of strategies, including but not limited to live interactive instruction, screen free exploratory activities and/or targeted intervention, and extension opportunities, we are committed to connecting to our students through innovative approaches that will deepen and promote their learning progression.
This new school year will be a historic year, one where we will need to band together as a community to support our children, their teachers, and our families. I urge us all to embrace this new landscape by finding hope and wonder in our creativity and adopting a willingness to try something new. With intentional planning and a focus on how best to serve our students I am confident we will find our stride, be resilient, and maybe even finish this next year stronger than ever before.
Please continue to share your feedback and suggestions as we navigate our new normal, and if your child is willing to share their perspective about Distance Learning, please complete this form no later than Wednesday, July 29. Lastly, I want to extend my sincere appreciation for your support, flexibility, and patience as we take the necessary time to formulate an educational program that will allow our students to thrive in our new teaching and learning approach.
Warm Regards,

Wednesday, July 29, 2020
Student Focus Groups on Distance Learning Sign Up Deadline. Please complete this form if your rising 4th to 8th grade student is willing to participate.
Thursday, July 30, 2020
8 a.m. KSD Summer Staff Office Hours
4-5 p.m. Community Office Hours
Week of August 3-7, 2020
Student Focus Groups (rising 4th-8th grade students)
Grade Level Information Sessions (K, 2-3, 4-5, 6-8, ELAC-DELAC)
Thursday, August 6, 2020
8 a.m. KSD Summer Staff Office Hours
6 p.m. DELA-ELAC Community Office Hours
Thursday, August 13, 2020
8 a.m. KSD Summer Staff Office Hours
4-5 p.m. Community Office Hours
Tuesday, August 18, 2020, 5 p.m. School Board Meeting
The meeting will be held virtually. All are welcome to attend. An email and text will be sent beforehand with the login instructions.
---
Student Focus Groups
In an effort to hear student voice, we are soliciting our school community for student volunteers to share their perspectives on Distance Learning. We hope to hear directly from students about their experience with Distance Learning and what they hope for in Distance Learning at the start of this new school year.
Rising 4th-8th grade students.
Groups will be held during August 3-7, 2020.
Sign up by Wednesday, July 29, 2020 to participate in a focus group.
---
Community Office Hours with Superintendent Raquel Rose
Weekly on Thursdays from 4 p.m.
Spanish language Community Office Hours: Thursday, August 6, 2020, 6 p.m.
Families will receive an email, sent through Aeries, with the Zoom webinar link and password.
Superintendent Raquel Rose may be contacted at rrose@kentfieldschools.org
---
Fall Reopening Resources
Below you will find the resources and information that are guiding the District's planning, along with communications and engagement opportunities to learn more about reopening schools.
Superintendent Presentations: Roadmap to Reopening School — July 23, 2020
Presented during Superintendent Rose's Office Hours, this presentation reviews the state's pandemic plan for schools, outlines the KSD Framework, provides examples of in-person and distance learning, details staff and community preparedness, offers a communications timeline, and reviews FAQs.
State Outlines Path to Resume Classroom Learning (read Spanish version) – July 22, 2020
Superintendent Letter to the Community – July 20, 2020
Governor Newsom's Pandemic Plan for Learning and Safe Schools and recorded press conference – July 17, 2020
Rethinking Schools: A Public Health Guided Return to Site-Based Classroom Instruction in the Age of COVID-19
Marin Public Health Community Conversations Recordings
Current Public Health Information
---
July 21, 2020 Board Meeting Highlights
The Board heard a presentation from Superintendent Raquel Rose regarding the status of the Return to School Plan. The plan outlined activities to date related to safety infrastructure and protocols, KSD's framework for school operations, examples of distance learning and plans for professional development and training for staff. Raquel will continue to keep the community updated regarding the Return to School Plan through weekly office hours on Thursdays from 4:00pm - 5:00pm, recordings and resources from the office hour sessions can be found here.
The Board approved the 45-day Budget Revision capturing additional revenues from the state adopted budget. Additionally three expenditures related to COVID-19/distance learning were approved to support additional safety infrastructure and Essential Protective Equipment (EPE), professional development and planning, and teaching and learning resources to ensure continuity of student learning in a COVID-19 environment.
Lastly, the Board approved a Resolution to endorse the California Schools and Local Communities Funding Act, which promotes full and fair funding for California Schools to meet the needs of our public school students and prepare them for an increasingly competitive, complex, and technological world.
Next Monthly Meeting: August 18, 2020, 5 p.m.
Families will receive the virtual meeting details before the meeting.
---
November 3, 2020 School Board Elections and Information
---
Summer Learning Resources — Did you know?
During the course of the summer our Kentfield students continue to have access to any digital application that may have been used during the school year. If you are wanting some guidance on where to go to access these tools — please refer to the information below.
Bacich Summer Learning Suggestions are posted on each Grade Level's website, which includes links to activities and programs students may access.
Kent has a virtual summer camp through Google Classroom with activities and resources posted by a variety of teachers and even a weekly lunch on Wednesdays for group discussion on themed lunches and a Kahoot quiz. Kent families were sent an email with information to access the camp. If you do not have the code, please contact admin@kentfieldschools.org to receive it.
For general self-directed summer learning activities visit our District's Links & Resources page.
---
2020-2021 Student Registration
If your TK-7th grade student WILL NOT BE RETURNING to Kentfield schools next year: please let Lisa Sandberg (Kent) at lsandberg@kentfieldschools.org or Lynn Bartha (Bacich) at lbartha@kentfieldschools.org know as soon as possible to help us with scheduling and staffing for the 2020-2021 school year.
If your student is currently enrolled in Kentfield schools and WILL BE RETURNING in the fall: you do not have to do anything to facilitate that automatic continuation process unless you have been contacted directly by your school. You will receive information about the data confirmation process in August.
---
Community News
College of Marin and Sir Francis Drake Blvd. Construction Project Updates
Over the course of the demolition there will be large trucks coming in and out of the site via the driveway close to the crosswalk on College Avenue. We have noticed pedestrians not activating the flashing signals when using the crosswalk. Please remember to use this important safety feature as it is the only way vehicles exiting the driveway know that there are pedestrians in the crosswalk.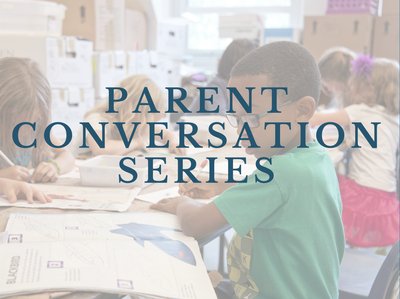 Parent Education Series Webinars
Join Marin County Behavioral Health and Recovery Series and the Marin County Office of Education for weekly webinars focusing on mental health and wellness in the home.
Health and Wellness Webinar Recordings
Effective Strategies to Support Loneliness and Isolation Due to Lack of Direct Peer Interactions
Strategies to Address Building an Effective Home Routine/Schedule for Individuals/Families
Developing Coping Skills to Help Adapt to Change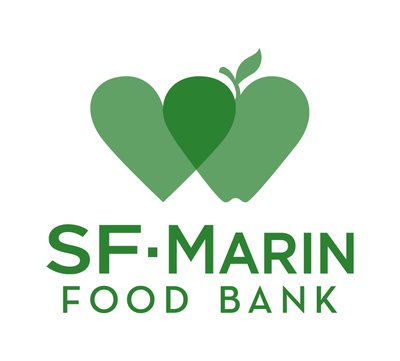 Drive-Thru Food Distribution at Northgate Mall
Wednesdays, 11 a.m.-2 p.m.
Weekly registration required. Registration opens at 10 a.m. on Thursdays of the week prior.
No internet access? Call 628-272-8430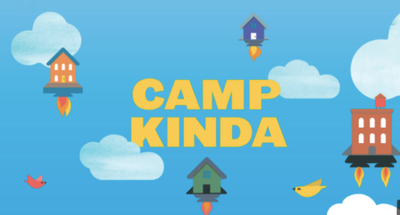 Free Virtual Summer Camp
Camp Kinda (Español Camp Kinda) is a virtual Summer Camp from some of the most innovative minds in online learning. Camp Kinda (Español Camp Kinda) will be available online for free to all families due to philanthropic support. It will provide approximately three to four hours of engaging free content per day to families around the country.
While nothing can replace the joys of an outdoor summer, Camp Kinda makes the best of what is possible: mixing fun and enriching activities, all of which are designed to put minimal strain on working parents.