Community News
Information, events, and news provided in our newsletter's "Community News" is offered as service to our community, and are not sponsored by the Kentfield School District. Placement does not represent an endorsement.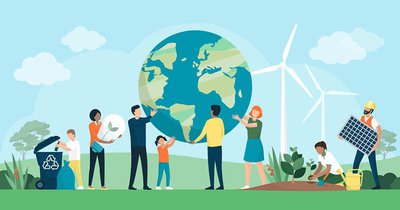 Earth 2050: Create a Better World
Celebrate Earth Day and help create a better world at Earth 2050, a free community event on Sunday, April 24 in Mill Valley!
You will see some amazing art, hear inspiring talks, play fun games and enjoy good music at this special community event. And you will learn about actions we can take to save ourselves and our planet, such as: use clean energy, eat sustainably, live lightly and build healthy communities.
Earth 2050 invites people of all ages to join playful activities to imagine a more just and sustainable world -- and to take action to make it happen.
Come celebrate Earth Day with us! Bring your family, friends and neighbors for this fun outdoors celebration of what we can do together to protect our environment and our future.
SIGN UP NOW FOR THIS FREE EVENT.
This event is produced by Green Change with Mill Valley Recreation and dozens of wonderful partners featured on our event page.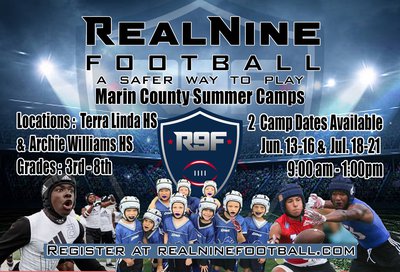 Summer Football Camp
My name is Anthony Jackson and I am the head football coach at Archie Williams high school. This summer we will be hosting two sessions of a youth 9 on 9 football camp. It will be a great opportunity for kids to learn about the sport, get active and have fun all while we implement and teach sound football safety fundamentals. We are partnered with Coach Moayed at Marin College and will be running the 3rd-8th grade portion of the camp at Archie Williams this summer.
The two sessions are June 13-16 and July 18-21.
View flyer. More information and registration info can be found at realninefootball.com.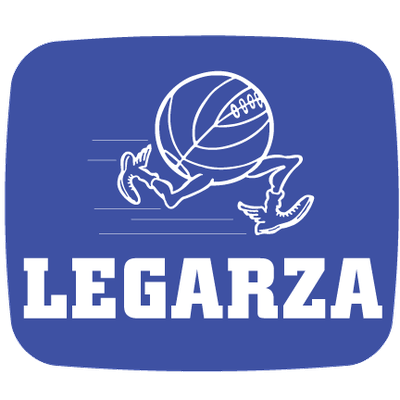 Youth Sports Summer Camps
Legarza – Developing Youth Sports Since 1989
Basketball, All-Sports and STEAM Summer Camps Now Enrolling
Learn more: view flyer or visit www.legarzasports.org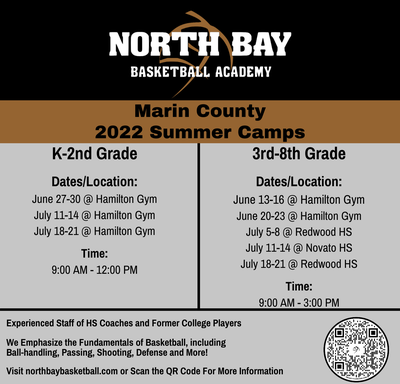 North Bay Basketball Academy Summer Camps
North Bay Basketball Academy is a non-profit organization providing basketball instruction with an emphasis on fundamentals and skill development.
Financial assistance to qualifying families.
Learn more at www.northbaybasketball.com and view flyer.

Learning Opportunities for Middle school Students
The Corte Madera Library is hosting multiple learning opportunities for middle school students:
On Saturdays, teen tutors from Redwood High school will be available from 10 a.m.-12 p.m. to assist with various subjects in the library's teen section. This is a drop-in service, so first come first served. Masks are requested to mimic school policies due to close proximity. Call the library for more information.
Another Redwood student will be hosting six classes for 5th-12th graders on how to program using Python. Please call the library to register, space will be limited. Chromebooks are available in-branch, or personal laptops can also be used. Classes are cumulative, and will be posted online following the in-person sessions. Dates: 3/12, 3/19, 3/26, 4/16, 4/23, 4/30.
Find us at marinlibrary.org, or reach us by phone at: 415-924-3515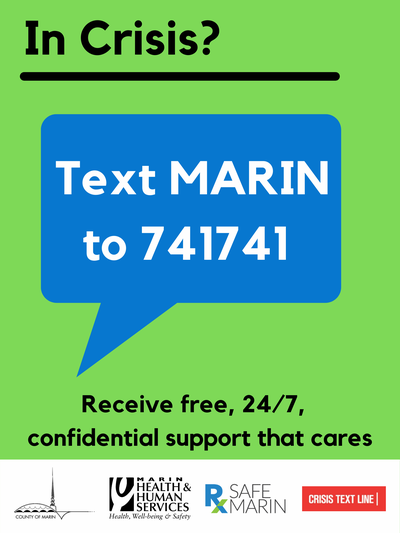 Crisis Text Support Line
Marin County is offering our youth another means of mental health support through a crisis text line.
Text MARIN to 741741 for Support that Cares
If you are ever in need of support, Crisis Text Line is always available to offer help. Connect with a trained Crisis Counselor and share your feelings in a safe space. Text MARIN to 741741 for free, 24/7, confidential support that cares. Available in Spanish 2022.

Marin Health Hubs
Health hubs, we provide free and bilingual services such as food distribution, nutrition education, health screenings, and information about community organizations.
Food pantry items are provided by the SF-Marin Food Bank and by the ExtraFood.org Program, and the health screenings are provided by our wonderful nurses!
Everyone is welcome to attend the health hubs food pantry and to help us run it!
www.marinclinic.org/health-hubs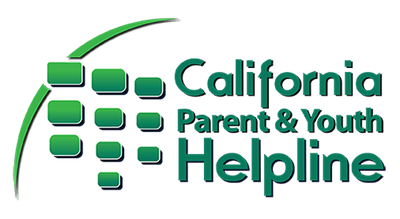 Parent & Youth.Helpline
This free helpline provides free trauma-informed, evidenced-based emotional support to parents, children and youth in any language via calls, text, live chat, and email.
Available 7 days a week from 8 a.m.-8 p.m.
Parents can join a Weekly Online Support Group through the website: caparentyouthhelpline.org.
Helpline #: 855-427-2736