Bacich Bears News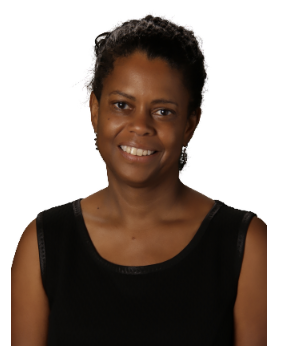 Welcome to the 2022-2023 School Year!
Dear Bacich Families,
I hope you have had many opportunities to relax, reconnect with family and friends, and rejuvenate this summer! We are thrilled to welcome 531 new and returning Bacich Bears on August 24th for our first day of school. Teachers are working hard preparing their classrooms and planning lessons to engage students in a year of learning and connection. Our amazing office staff are finalizing student registrations and class lists, organizing new materials and supplies, and supporting teachers in their efforts to launch a new school year. Our dedicated custodial staff are wrapping up their deep cleaning of classrooms and making our campus shine. We have already connected with our KSPTA and KIK Foundation partners to begin the process of planning events and connecting with volunteers. I am confident that the 2022-2023 school year will be filled with joy, learning and connection.
Facilities Updates
You may have noticed construction crews at Bacich this summer. They have been working on installation of air conditioning in those spaces that did not previously have air conditioning. This project is being funded by the Bond that was passed in the November 2014 General Election. Unfortunately, the actual air conditioning units are backordered and will not be available until November or December.
In addition to the air conditioning project, we have converted two former storage closets into student bathrooms. These are located next to Room 6 in our "new building." The addition of these bathrooms is primarily to support our littlest Bacich Bears who will be in our Transitional Kindergarten class (TK).
We have added a small patch of artificial turf in our kindergarten yard, which will provide additional play opportunities for our kindergarten and TK students. The Bacich Garden is being refreshed and will be ready for students to enjoy. The basketball courts have been updated with new paint, new backboards, and rims. One set of basketball hoops have been lowered for our younger students and those new to the sport, while one court remains at the higher height for our older students. We appreciate the funding support from KIK for these projects.
Staffing Updates
We have had a few staffing changes since my last communication. Amber Hatfield, our former ELD coordinator and teacher, has decided not to return this year. We will miss Amber's dedication to our students and families and we wish her the best in her new position with the Sonoma Valley School District.
As we continue to work to solidify plans for our ELD program, we are fortunate to welcome back Lisa Cicurel-Jones (Mrs. CJ), who will support the initial testing components of the ELD program. Mrs. CJ retired from teaching at Bacich a few years ago after a long career as a member of the Bacich teaching staff. She is bilingual in English and Spanish and supported the KSD this past spring by administering the ELPAC summative assessments. Additionally, Ivette Villarreal will continue in her role as a community/family liaison and will increase her time with the KSD to support our community outreach specifically with our English Learner families.
We also say goodbye to Nicole Galligioni who has been a paraprofessional, student teacher, and substitute teacher at Bacich for several years. We wish Nicole all the best as she pursues teaching opportunities in Sonoma County, closer to her home.
New Bell Schedule and Updated School Handbook
I am happy to share that this past spring a group of teachers were part of a Fall Planning Task Force that developed a new schedule designed to maximize student learning. Our new schedule includes common uninterrupted grade level teaching blocks, weekly assemblies, intervention/enrichment blocks, and a new grade level block for 1st through 4th grade dedicated to social emotional learning, which we are calling TEAM (Together Everyone Achieves More). While our start and end times remain the same as last year, there are slight adjustments to recess and lunch. The new bell schedule is linked here for your reference.
Our Parent/Student School Handbook has been updated for the new school year. This document provides important information regarding school policies and expectations. We hope you will use this resource throughout the year. It is often a great place to start when you have Bacich related questions.
Student Placement
Our teachers and staff have put an incredible amount of effort into developing class placements for the new school year. We have carefully considered input from staff and families. Student learning styles as well as social dynamics have also been taken into account to ensure balanced classes. Thank you for being positive with your child and helping them understand that it is impossible to guarantee placement with a preferred best friend or teacher. Student placements for all grades are now available in the Aeries Family Portal.
You should have received a Parent Square email from our data director, Jim Bowlby recently. You will need to complete the data confirmation process outlined in his email or in the KSD section of this newsletter in order to access class placement information. If you have any questions about the data confirmation process, please send an email to data@kentfieldschools.org.
School Supplies
Recommended school supplies for Bacich students can be found through this link. Families may choose to purchase these items on their own, some families have pre-ordered through the KSPTA, and the school is able to provide supplies for children that need them.
Before and After School Classes at Bacich
We are pleased to announce that both Ross Recreation and Larkspur Recreation will be offering after school classes at Bacich. The class offerings include Ukulele, chess, lego, art, science, tinker tech, and Schafer Games. Please visit the Ross Recreation Department and the Larkspur Recreation Department websites for more information. Viva El Espanol will again offer morning and afternoon Spanish classes for Bacich students beginning September 12th. You can visit the Viva El Espanol website for more information. Skill Samurai will offer a coding class on Wednesday afternoons.
New Lunch and Breakfast Program
School lunch will be provided for all students who need lunch, though it must be pre-ordered through Hotlunch.com. Specific directions to register for a KSD account and sign up for hot lunch will be available on our website HERE. Additionally, grab-and-go breakfast items like granola bars, yogurt, and fruit will also be available for students who need breakfast or a snack upon arrival at school. Breakfast items do not need to be pre-ordered, and will be served in Room 33 from 7:45 to 8:05 am daily.
Covid-19 Safety Information
Please refer to the recent district communication regarding current KSD COVID-19 safety protocols.
Please feel free to reach out with any questions. I am excited to see you all soon!
With gratitude,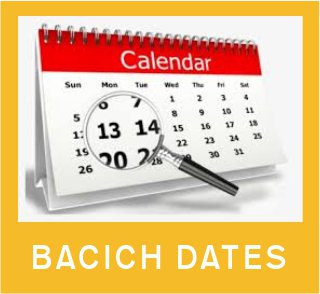 Upcoming Bacich Events
August 23, 2022, 5-6 p.m. – Bacich Family Welcome and Social
August 24, 2022 – First Day of School & KSPTA Parent Coffee at 8:15 a.m.
August 31, 2022, 6-7:30 p.m. – First through Fourth Grade Back to School Night